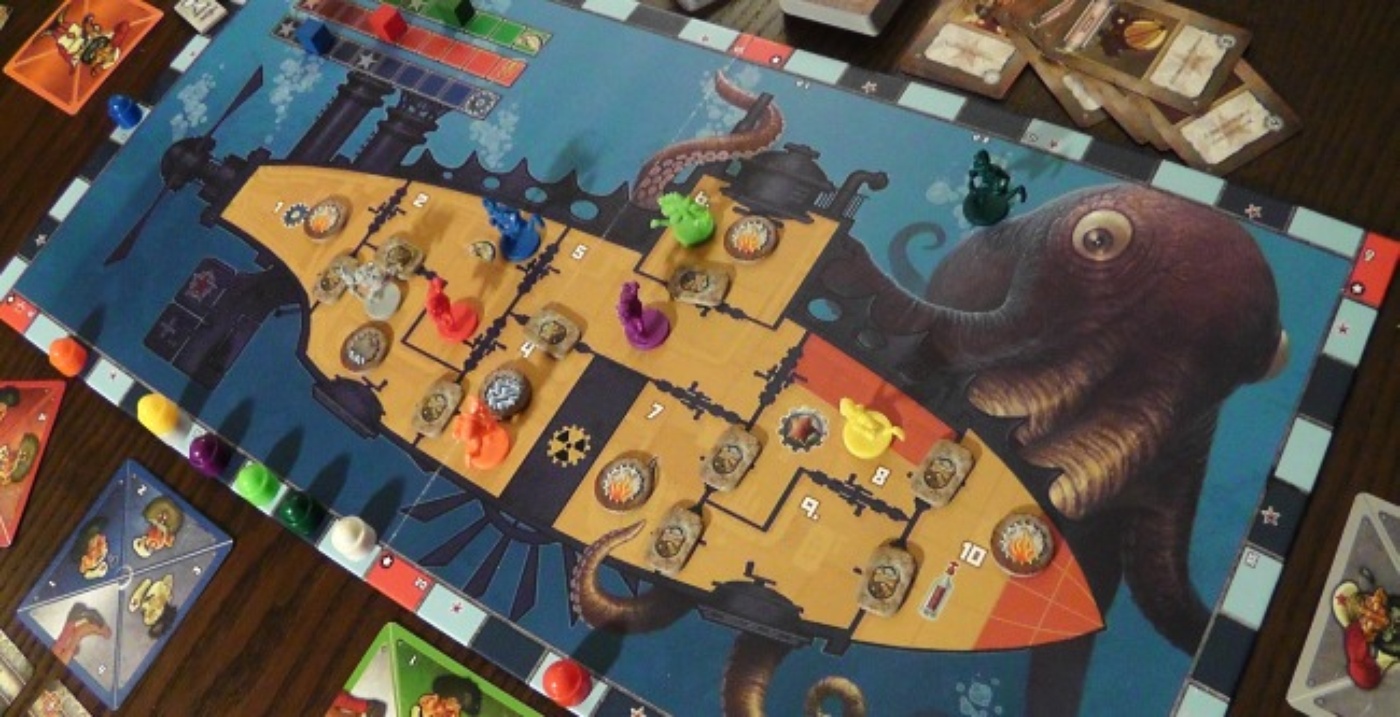 Quinns: Myself and Paul don't talk much about how Shut Up & Sit Down's episodes are made, for much the same reason that we don't talk about times when we've fallen over while trying to climb stairs two at a time. We have, in the past, spent whole afternoons thinking we were turning the camera on when we were really it off, resulting in hours of captivating footage of our crotches floating around rooms with the alien purpose of jellyfish. 
So we find a kindred spirit in Red November, a little co-operative game about Stuff Going Wrong. Up to eight players act as the Gnome crew of a submarine so fantastically broken that you won't see a problem with downing entire bottles of grog, because it grants the courage you need to put out fires. You won't see a problem with swimming outside to battle a squid, because the oxygen pumps were failing anyway. And you won't see a problem with flooding the ship, because it puts out fires.
Wait. Why did you start drinking again?
Read More
1 Comment