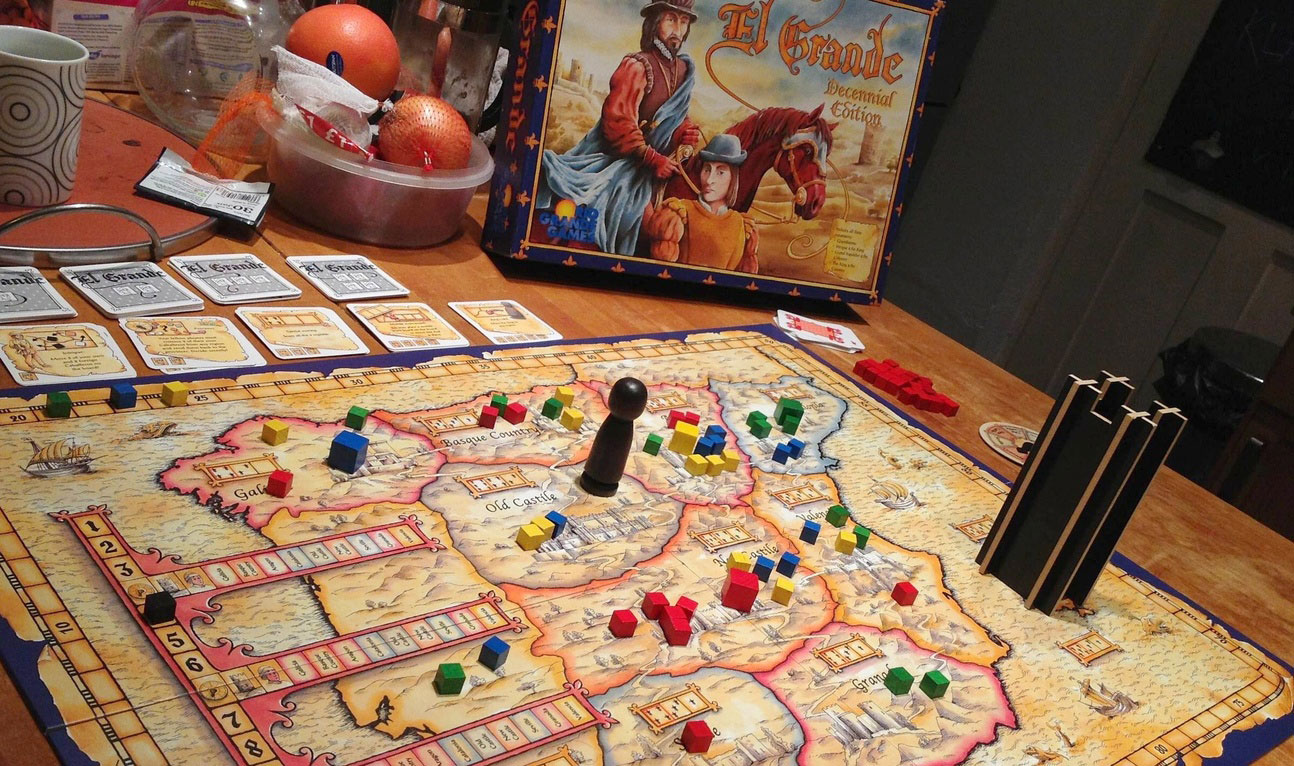 Quinns: Hey! You're up late. Come here, I want to show you something. Isn't she becautiful? She's called… "El Grande."
What? She looks old?! Could you have some respect? Yes, she's old. She was released in 1995, but she's still for sale today because she's a classic. She's also one of my favourite games, and you're going to listen as I tell you why. No, you can't go to bed. Sit down. You might learn a thing or two. No you can't have a glass of water. You screwed that up.
The thing is, we're covering a lot of flashy games these days. Games of neon dice, plastic warriors, of mechanics so thick and layered as to resemble some glutinous design lasagne.
I like El Grande because it knows you don't need any of that to be grand. It has almost royal quality you won't find in any of this cardboard pomp.
Read More
41 Comments