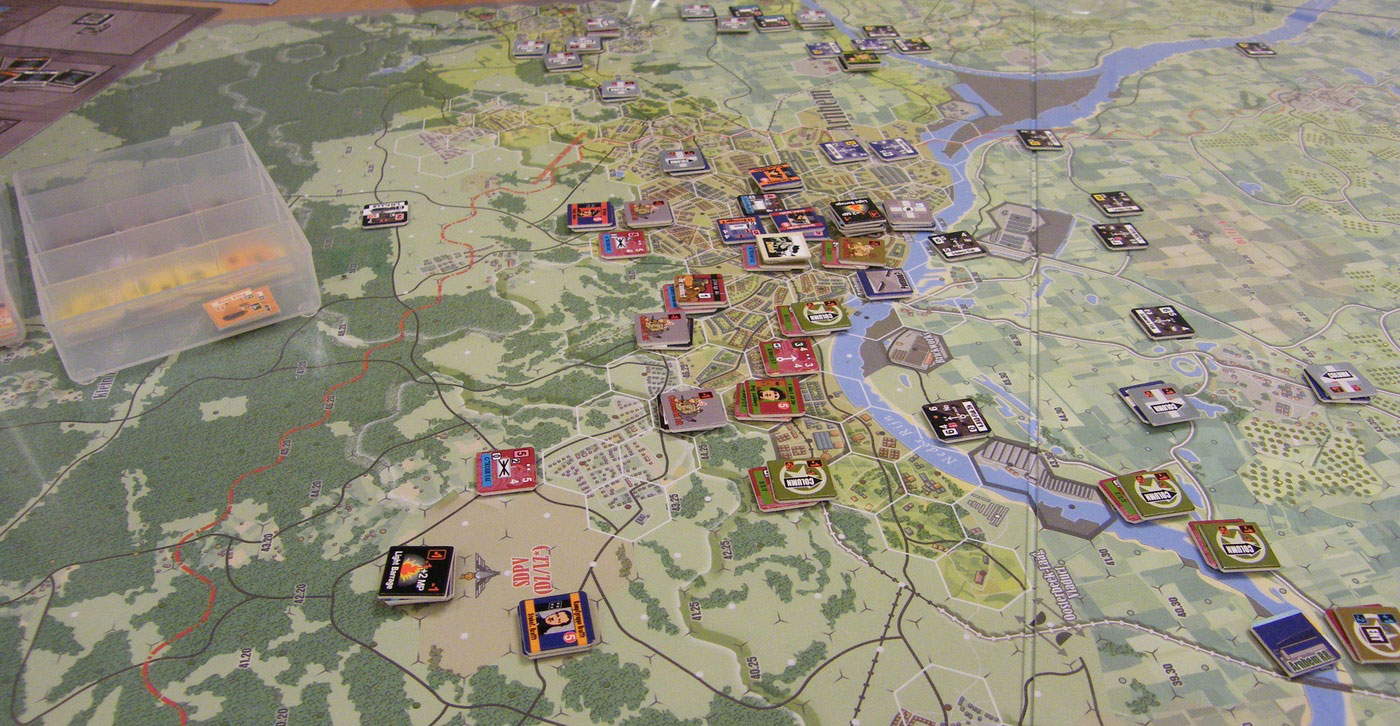 (SU&SD is proud to introduce Matt Thrower, Pro Wargamer, who offered to cover wargames for us. It all sounded a bit suspect, so we sent Brendan to investigate.)
Brendan: Hi. Matt, right?
Matt: Hi there! Come in, come in. Did you have a pleasant journey?
Brendan: I don't know. What was that waste I had to cross?
Matt: Not now, Brendan. Come with me. The US has declared victory in the war on terror.
Brendan: Right. Wait, what was that? And how do you know my name?
Read More
Leave a comment