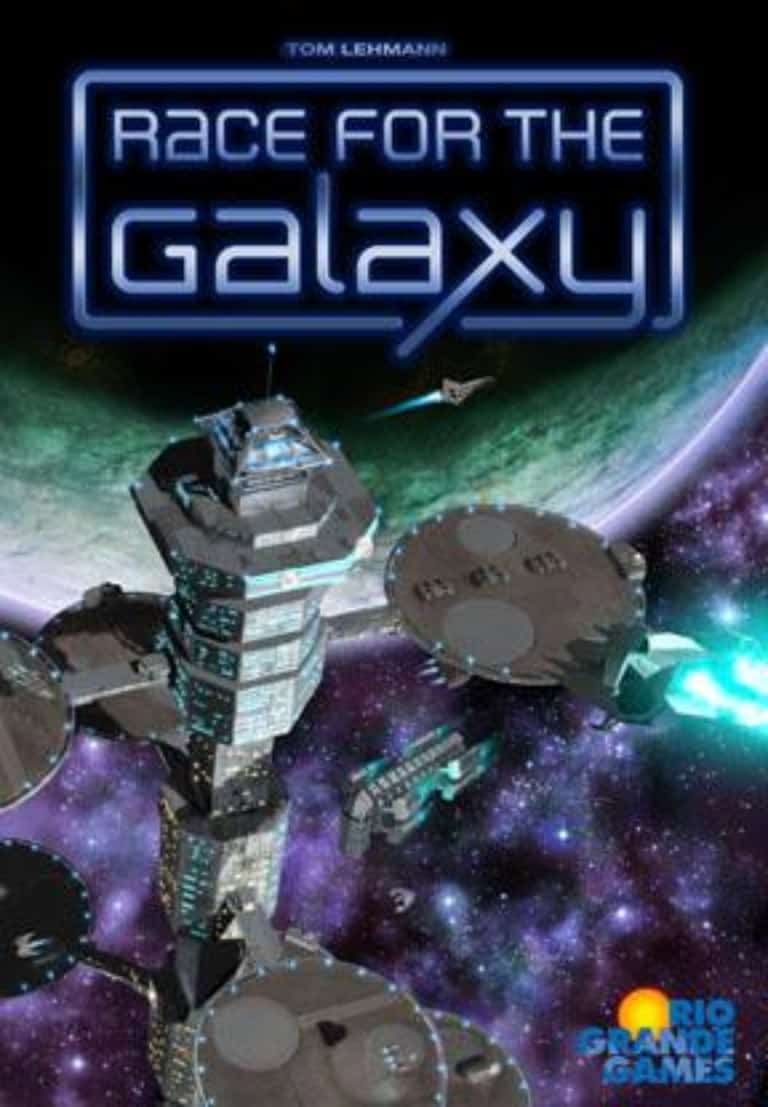 Buying from these fine retailers helps support Shut Up & Sit Down.
In Race for the Galaxy, players build galactic civilizations by game cards that represent worlds or technical and social developments.Each round consists of one or more of five possible phases. In each round, each player secretly and simultaneously chooses one of seven different action cards and then reveals it. Only the selected phases occur.
For these phases, every player performs the phase's action, while the selecting player(s) also get a bonus for that phase.For example, if at least one player chooses the Develop action, then the Develop phase will occur; otherwise it is skipped. In it, each player may simultaneously select a development from his hand of cards to build. After revealing the cards, each player adds his development to his tableau of cards on the table and then discards cards from his hand equal to its cost.
The player who best manages his cards, phase and bonus selections, and card powers to build the greatest space empire, wins.The winner is the player with the most victory points.