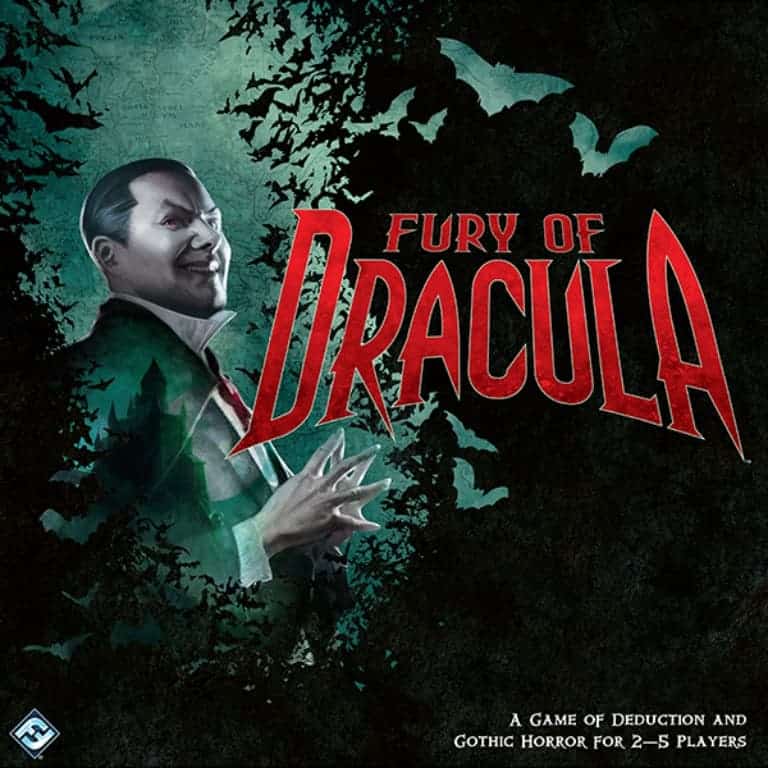 Buying from these fine retailers helps support Shut Up & Sit Down.
Eight years ago Mina Harker and her companions returned home from Castle Dracula believing that they had definitively banished the vampire Count's evil presence from the earth. They were wrong. The King of the Un-Dead has now risen again to menace mankind. Throughout Europe wolves are behaving strangely, superstitious peasants are growing fearful, and mysterious deaths are proliferating. Tormented by uncanny dreams and haunting visions of nighttime travel and drinking blood, Mina has rejoined her former companions, now even more determined to find Count Dracula and destroy him once and for all.
In Fury of Dracula you undertake their perilous quest, hunting Dracula across Europe and battling him wherever he is revealed. Or you take on the role of the legendary Count Dracula himself as he seeks to thwart these pursuers and plunge the entire continent into an unrelenting and evil darkness.