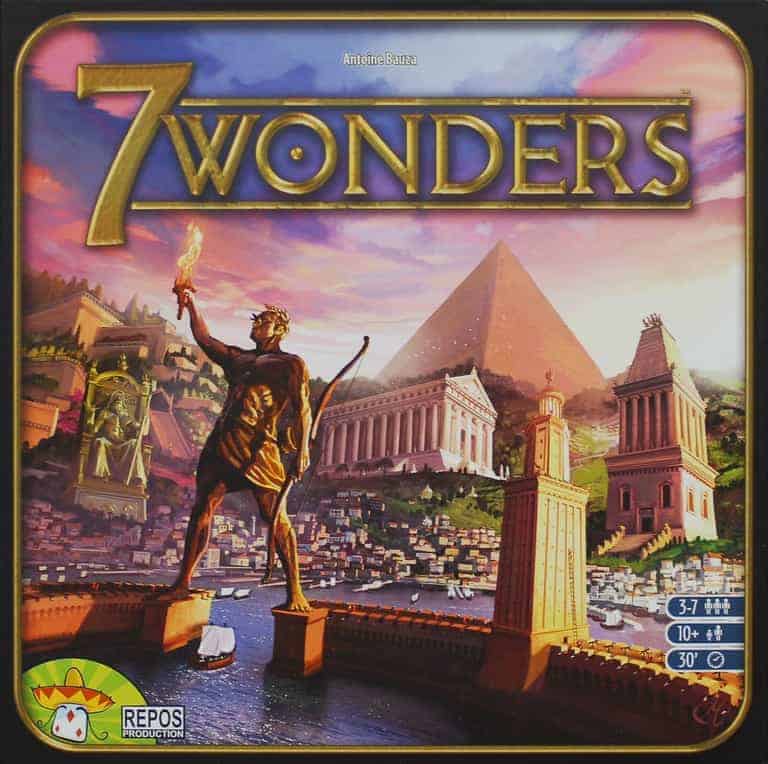 Buying from these fine retailers helps support Shut Up & Sit Down.
A game of 7 Wonders is divided in 3 ages. These ages are plaid similarly, each player is given the oppotunity to play 6 cards to develop his city and build his wonder.
To play a card, you select one from a hand of cards and you lay it in front of you.
Then, you give the remaining cards to the next player and you receive cards from the former player.
At the end of each age, each player compares his military strength with the one of their neighoburing cities, players to his right and his left.
When the third age is over, players score the points given by their cards and the military conflicts. The winner is the player with the most points.