musketeers, greasy bags, plastic fascists, Reiner Knizia's Pyjama Party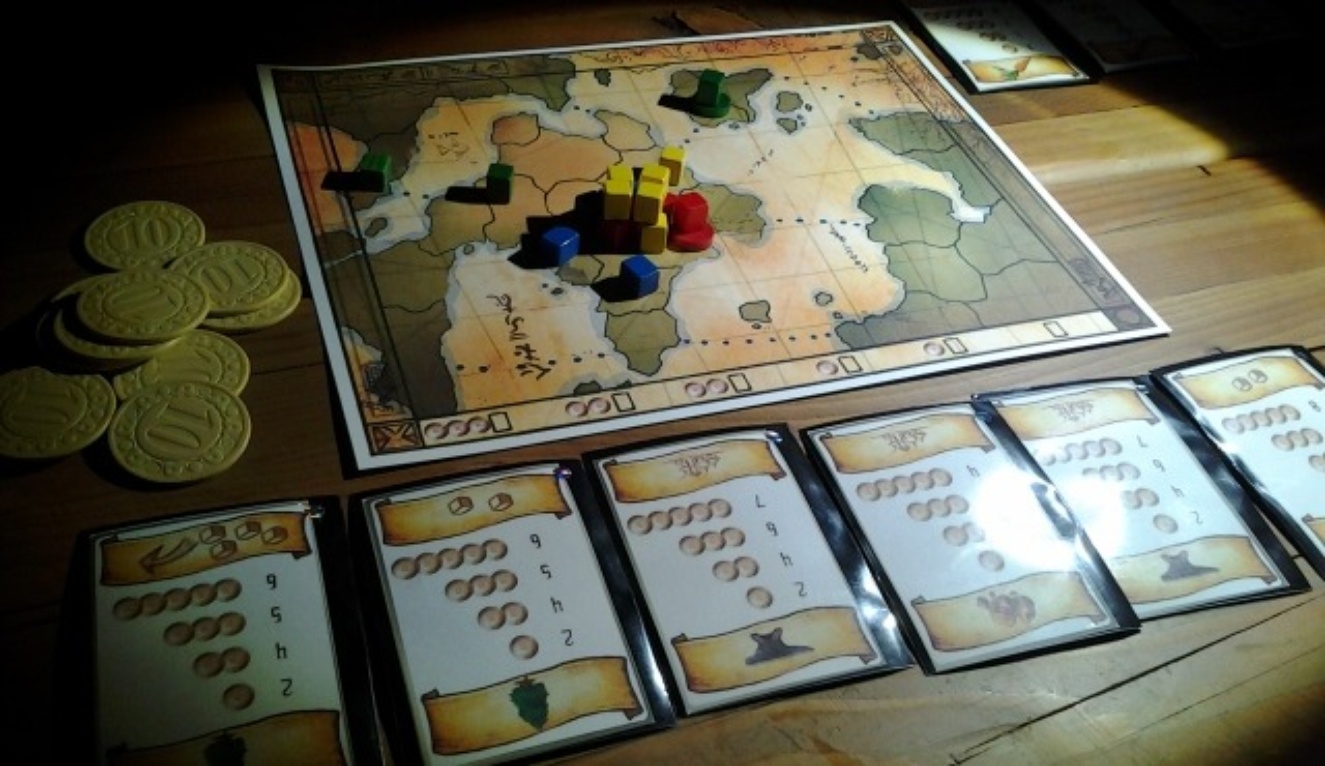 Quinns
: Sorry to anyone who's been punching F5, hungry for news. I've been in recovery. Paul and I played some new releases yesterday and ALL THREE were disappointing. Halfway through the third we wore the sour expressions of mountain climbers. I think I saw Brendan crying.
But let's speak of something EXCITING! Eight-Minute Empire, pictured above, looks wicked. It's a racecar-fast area control game where players simply take turns to select a card, develop their control of a board, and expel a winner from their midst. It was Kickstarted earlier this year, and is currently sat in the middle of a tiny hype-tornado.
Now, check this out! The standalone sequel, Eight-Minute Empire: Legends, is on Kickstarter already! It's already broken its goal with the series' characteristic speed, so that's a very reasonable place for your money to go this week.
babies, spanking, milkshakes, that more intelligent sort of girl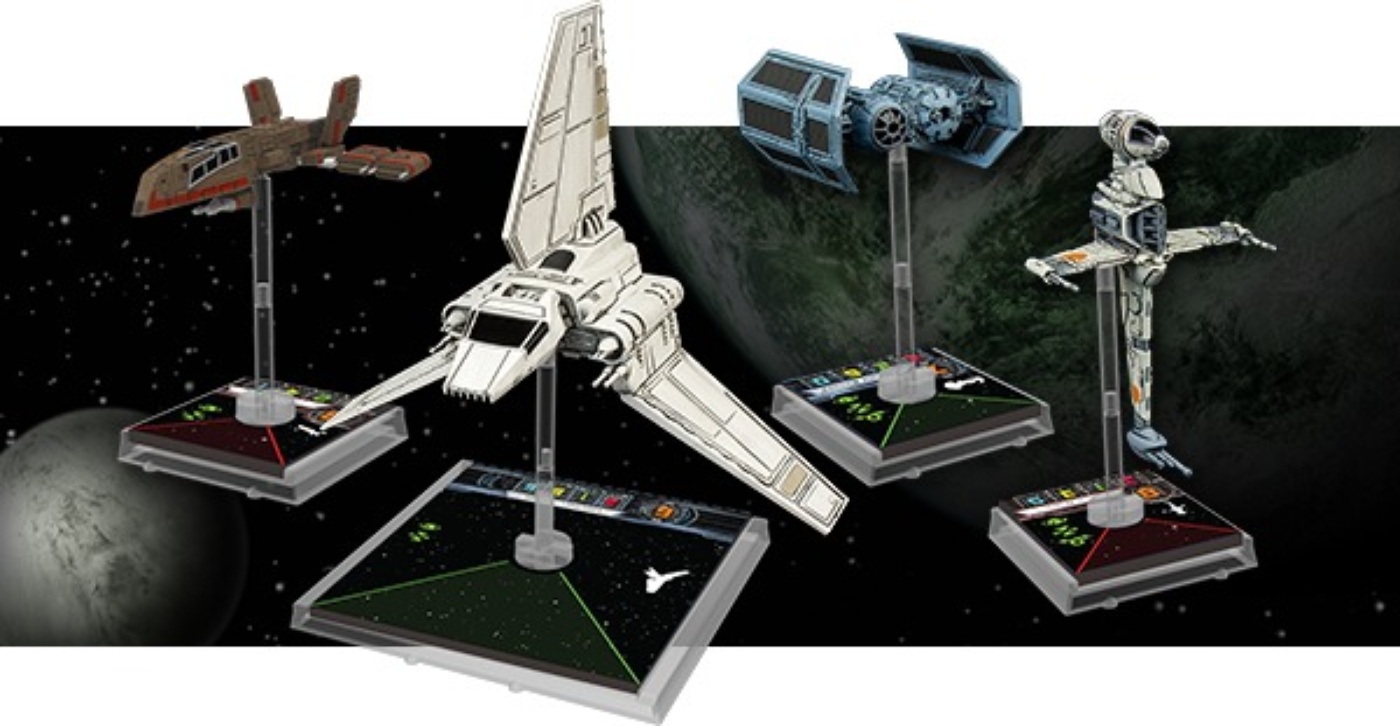 Quinns
: Dearest disciples. Today, the doors of the great house of Fantasy Flight hath opened, bringing news of a GREAT MANY games (three).
Above you'll see the forthcoming Wave Three ships for the X-Wing Miniatures game. According to my tome of Star Wars apocrapha, they're... hang on, the pages are stuck together. Paul must be on the milkshakes again. OK we've got the deadly B-Wing and Kyle Katarn's own HWK-290 for the Rebels, and a TIE Bomber and Lamba-class shuttle for the Imperials. Oh, I guess I could have just read the press release. Hmm.
I'll be honest, I just check the Fantasy Flight homepage on a daily basis for Netrunner news. Like this! And this! Because it's exciting to know which cards I'll be failing to use properly next.
Desperate straddling, Ghoooost, blistering shapes, lightspeed blathering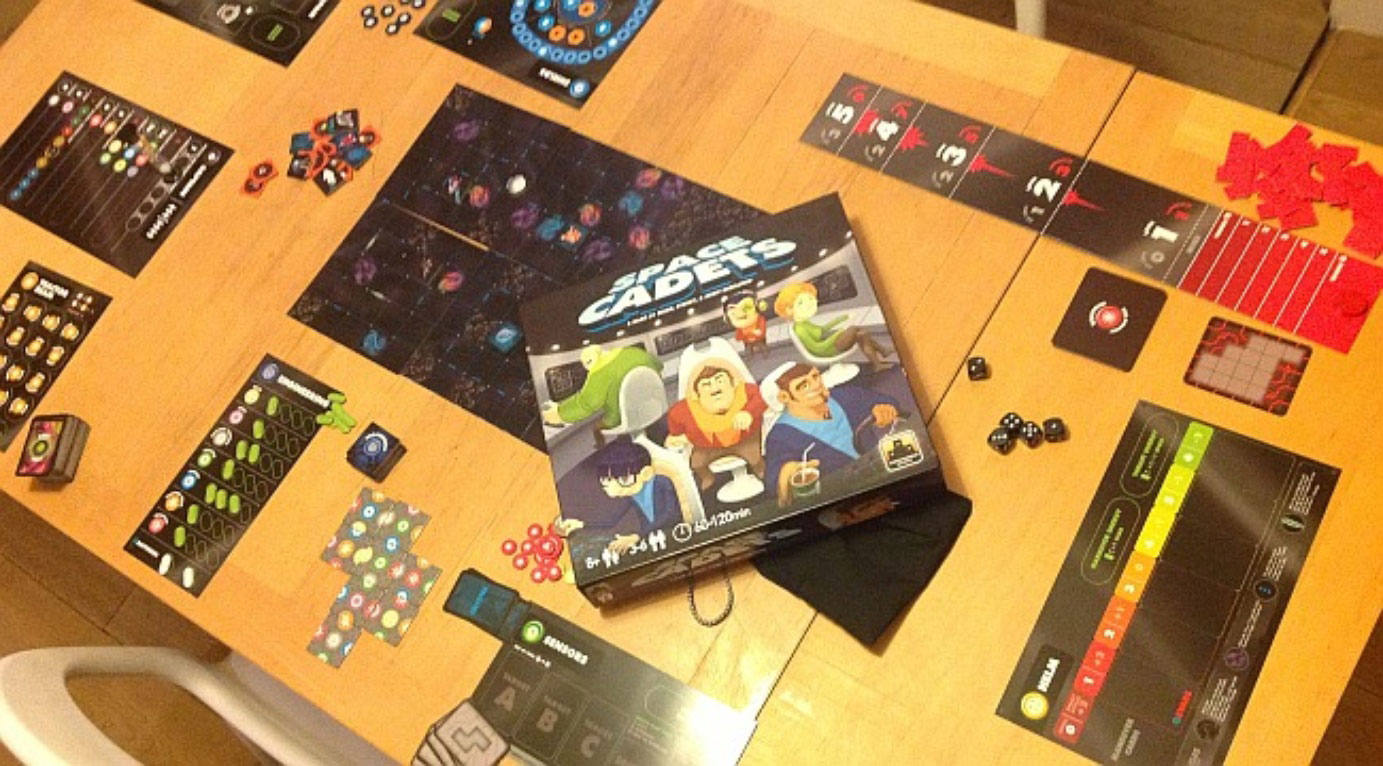 Quinns
: It's the games news! It can't stop moving or it dies! It has 3000 teeth arranged in sequential rows! It-- no, hang on, that's the great white shark. I always get them mixed up.
Above you'll see a photo of incredible team game Space Cadets, which Brendan and I took a look at back on our old site. Basically, you all control a different station, whether it's engineering, weapons, the helm and so on, and then a farce commences at lightspeed with everyone blaming everybody else.
This week saw the announcement of standalone game Space Cadets: Dice Duel. All the fun of crashing into asteroids in space, but in a team combat game! Oh, baby! But that's just to kick us off. We've also got the game of a Neil Gaiman short story, and the week's most exciting Kickstarters. Ensign, take us forward.
goooood mooorning, mythic Australians, laser-belch, pulpy flowers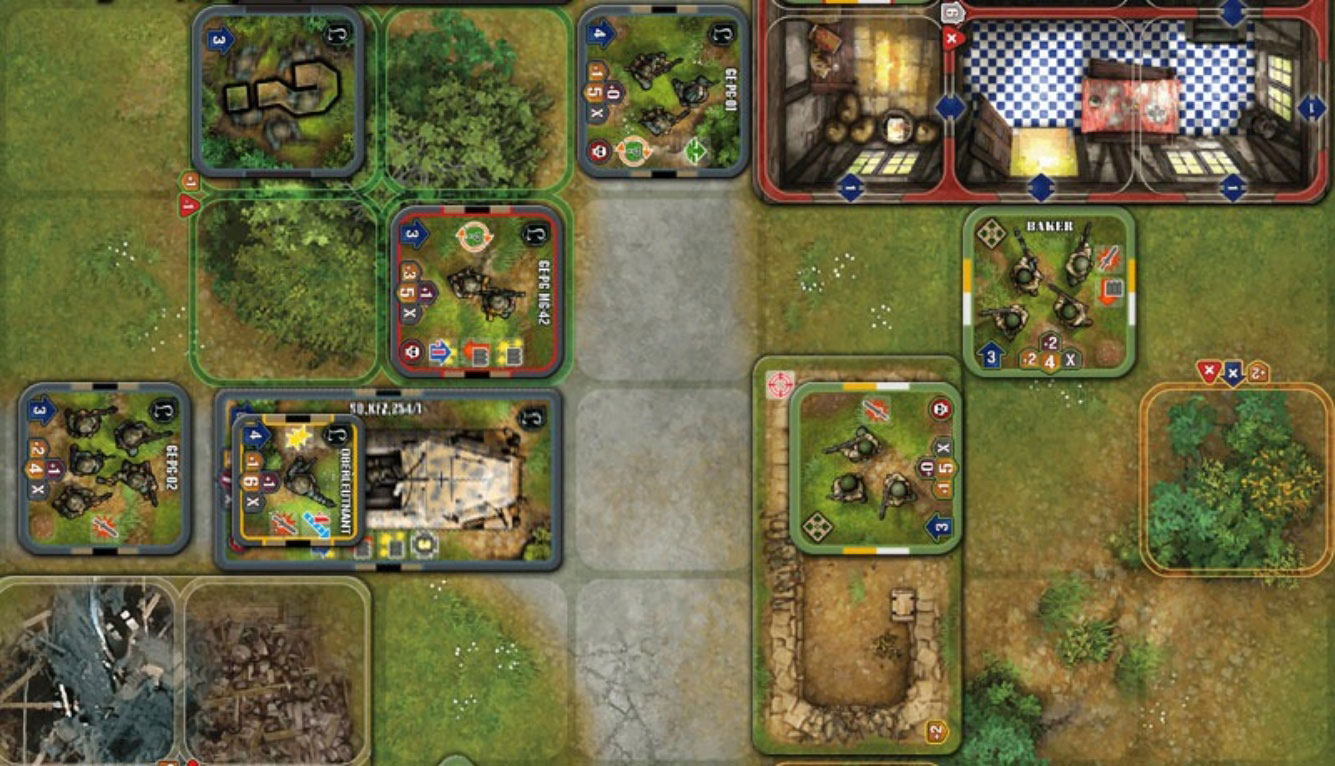 Quinns
: Goooood mooorning board gamers! How was your weekend? We did some filming, during which an exasperated Paul told his team-mate "It's only a game." It's ONLY A GAME! As if. What a scandal.
News, though! Up above you'll see Heroes of Normandie an absolutely gorgeous-looking tactics game that's got just 5 days left on the Kickstarter, with 270% of its desired funding. Want to drive a cardboard tank through a bush? This could be your boy. And there's more of a grounding that'll it'll be a good game than most Kickstartlets, since it's based on the company's 2007 release of Frontiers, which The Dice Tower called pretty fun.
But that's not the most exciting news this week. Oh, no. A new expansion for Battlestar Galactica's been announced, AND a new game in the world of The Resistance. Oh, baby!
feta tyranny, Fig tyranny, breastplates, seance-punk, bad magnet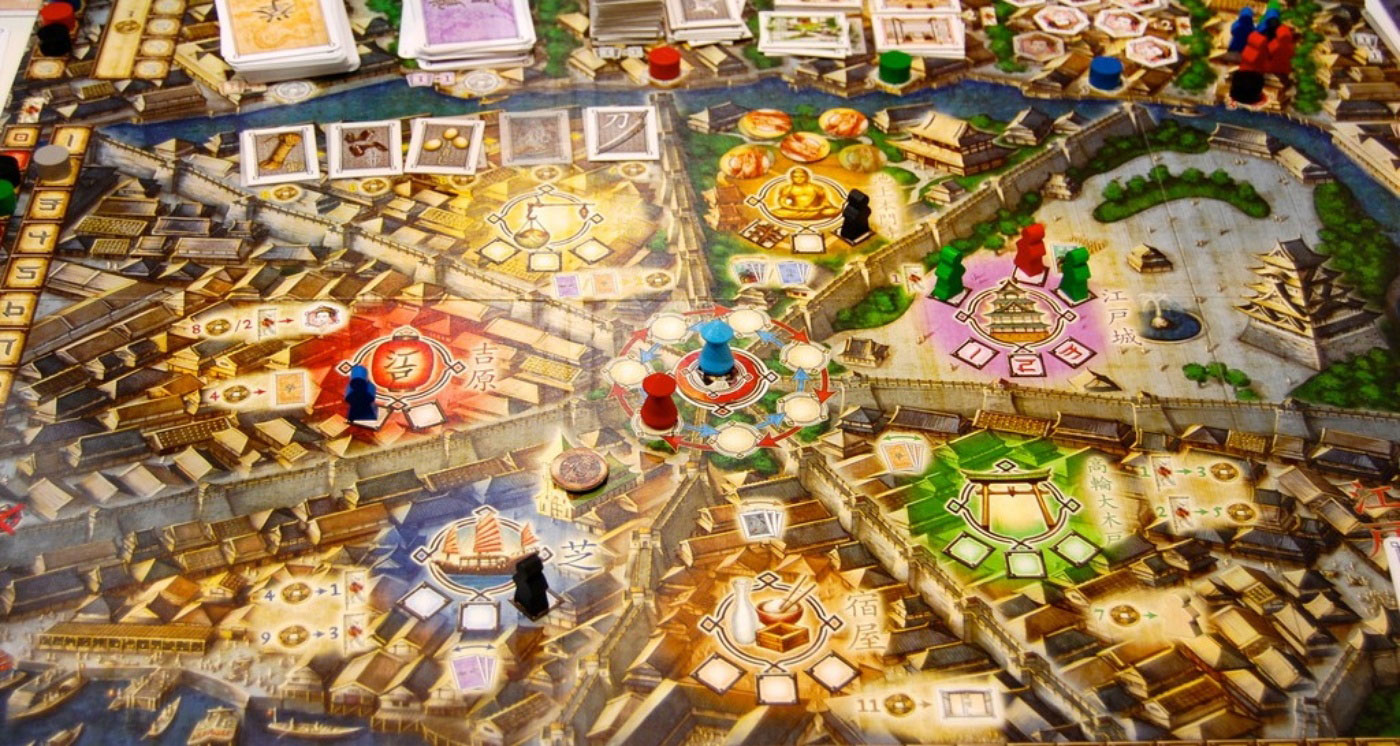 Quinns
: The other week I was in a board game shop, doing my thing, when the girl I was with asked where the games were that weren't oppressively nerdy.
Her and I aren't talking anymore, obviously, which is annoying because this week's news features NOTHING but games with approachable themes. Not so much as ONE grimy alien or breastplate in sight.
Impossible, you say? Hard to believe? See for yourself.
sweaty eggs, hungry hungry horses, CARRIER VS. ANXIETY, quinns' breakfast adventures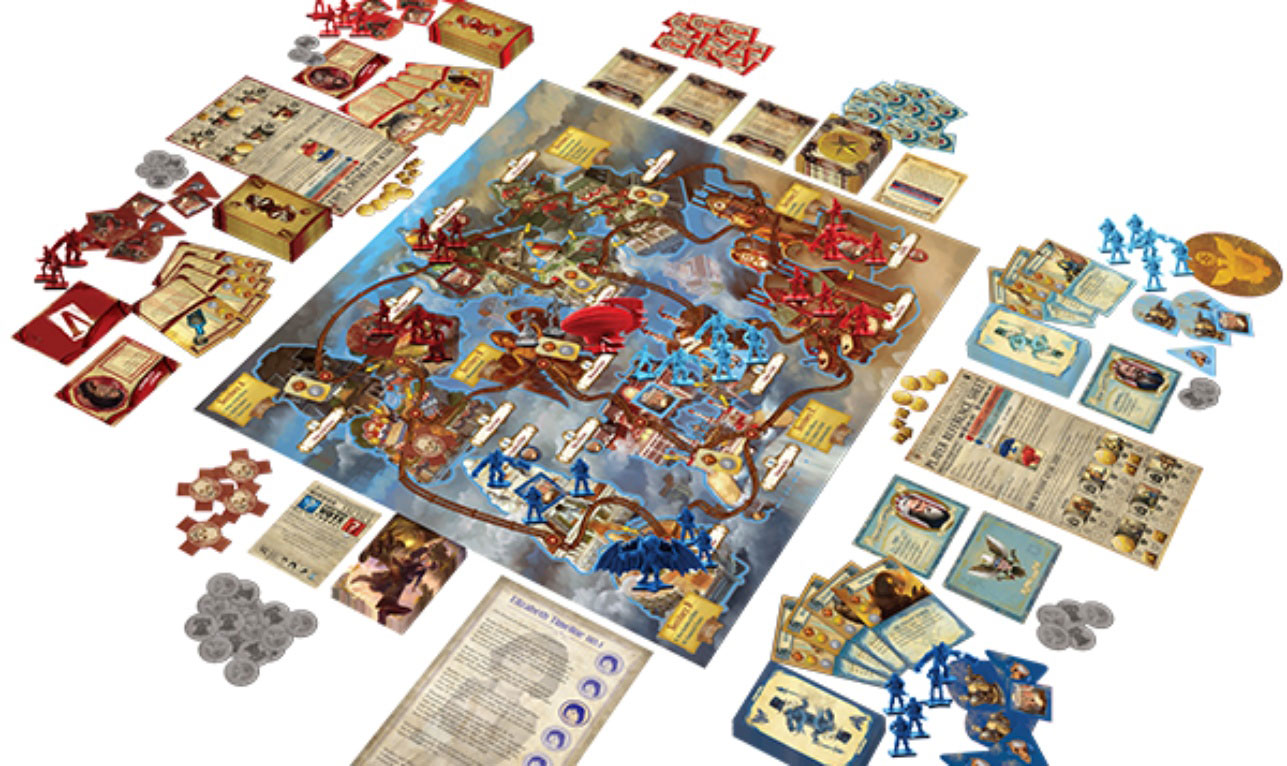 Good morning, trouble! It's Monday. The bad news is you're back at work, but the good news is that so are the world's board game designers! Imagine them all, staring at blank pieces of paper, perspiring faintly like chickens trying to birth unnaturally large eggs.
We start with Plaid Hat Games, who've just let slip a wad of information on their upcoming BioShock Infinite board game, The Siege of Columbia, AND have begun accepting pre-orders for $25 off the retail price. But will it be good, or not-good?! We just don't know. The designer, Isaac Vega, has two games coming this year from Plaid Hat, this and the dramatic-looking (and sounding) City of Remnants, but has yet to ship anything. We'll have to wait and see.
stealth grandmas, sneezy themes, Meppyarrwhyyl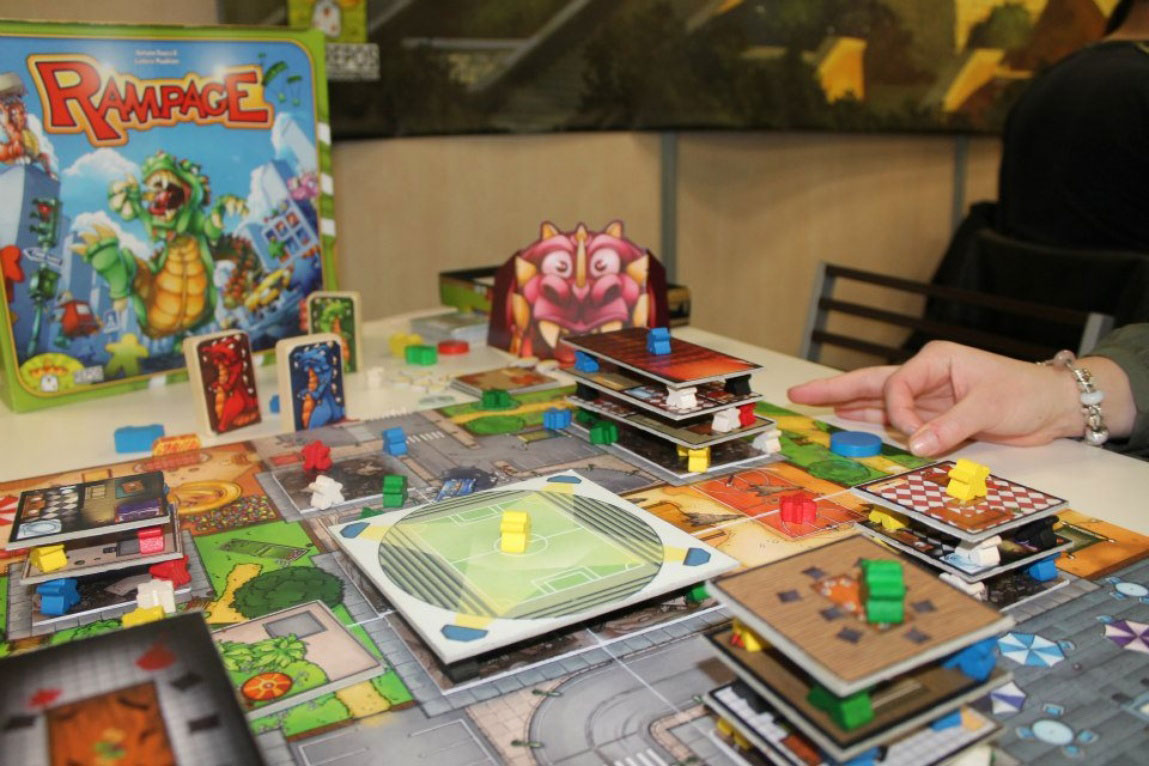 Quinns
: We're used to board games testing our brains, reflexes,
even our privates
. But lungs? That's a new one.
Enter Antoine Bauza's Rampage, which should be landing this year. Bauza's one of our favourite designers here at SU&SD, having crafted 7 Wonders and Ghost Stories, both of which are capable of collapsing your face into deep thought like a strong man might fold a deck chair.
With Rampage, 2-4 players will be dropping their wooden kaiju monsters to crush buildings, blowing on civilians to claim their pathetic lives and even flicking themselves at one another in foul, animal anger. Doesn't that sound perfect?
board games, Excitement, treachery, panic station
Hello, my Lindels! There are far too many games on the horizon that look positively incredibells. Here's another one landing in the next few months:
Panic Station
.
Trust no-one and fear everything in a CO-OPERATIVE NIGHTMARE!? I think I need a lie down. As for the actual game, OK- when was the last time you watched The Thing?
ankh-morpork, discworld, talisman, terry pratchett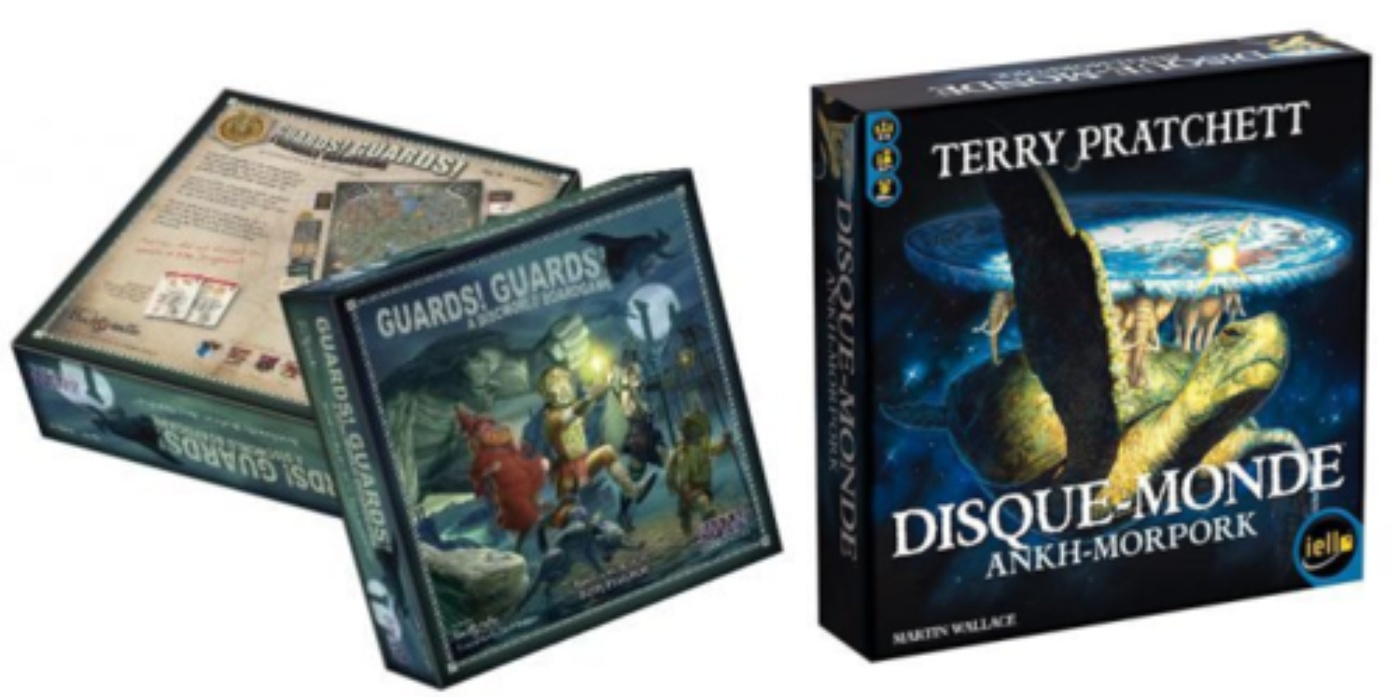 Whether you're a fan of the irreverent English fantasy author, or simply enjoy a game with a nice solid example of punctuation in its name, you can look forward to the release of a brace of titles this season.
board games, Excitement, Ninjato, Ninja: Legend of the Scorpion Clan
You know what I'd love to see this year? A board game about sneaking into a fortress as a ninja in feudal Japan.
Ah, if only that was happening.
Oh, shit! Wait! Not only is it happening, we're getting two competing ones. Fight! Fight! Fight!