Paul's Cool Zone, Nautical nudges, entombed with Carcassonne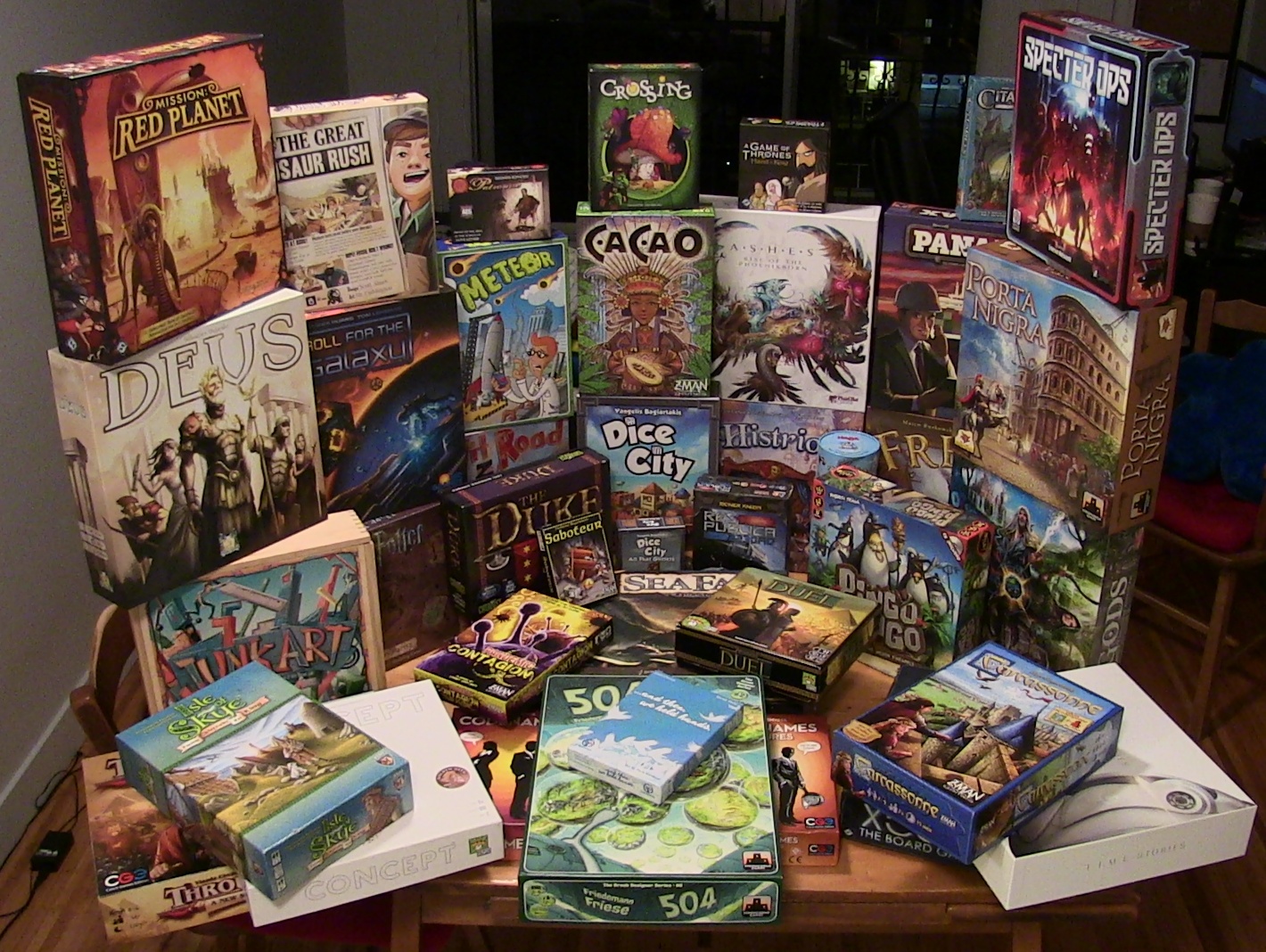 Paul: Welcome! Welcome to a very particular corner of my home. While apartment life in Vancouver doesn't afford me the sort of cavernous attic that we peeped into when Quinns talked about his game collection, I do have a very particular place where I keep mine, all safe and warm and pristine...
space couches, dranking wine, delicious oranges, controlling a cave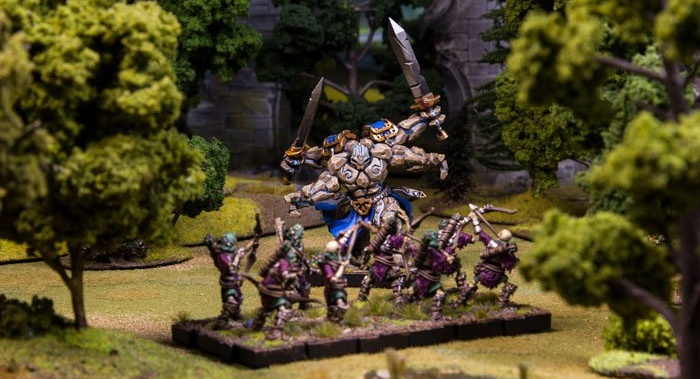 Paul
: You know what they call the city that never sleeps?
Quinns: New Yo-
Paul: That's right! The city of Games News! Even while we and half of the rest of the industry were away at GenCon, the games news just came coming. It flowed like liquid, a wave rushing across the internet, a great deal of it gushing straight out of a valve left open by Fantasy Flight. The peak of that tsunami was surely Runewars, their tremendous miniatures game announcement.
And make no mistake, this is a big deal. Runewars (not to be confused with the board game of the same name) is Fantasy Flight striding boldly into the fantasy miniatures battleground, building on their experience with smaller scale games like X-Wing and Armada. There will be similar movement templates and command dials, but this time combined with the army-scale fantasy combat of, well, of Warhammer.
basically eric thinks he is is a modern Michelangelo di Lodovico Buonarroti Simoni
My god! 32 podcasts in and we're finally approaching "professional".
Paul, Matt and Quinns discuss the bold new Game of Thrones card game and think back on classic lie-athon Battlestar Galactica, before clearing the floor for an interview with veteran designer Eric Lang (Quarriors, XCOM: The Board Game, Chaos in the Old World). We close with a quick trip to the SU&SD mailbag and an impromptu game show(!).
We've done it, ladies and gents. It's all downhill from here.
milk, panicking, in continents?, incontinence?, electric playpens
It's here!
XCOM: The Board Game
is now in shops the world over, with its computerised component, its little plastic snipers and its starched lil' navy blue box. Oooh. You want it.
OR DO YOU? Let Quinns and Paul cut a path for you through the jungle of hype around this game, all the way to the UFO crash site of truth. "Welcome to Earth," indeed.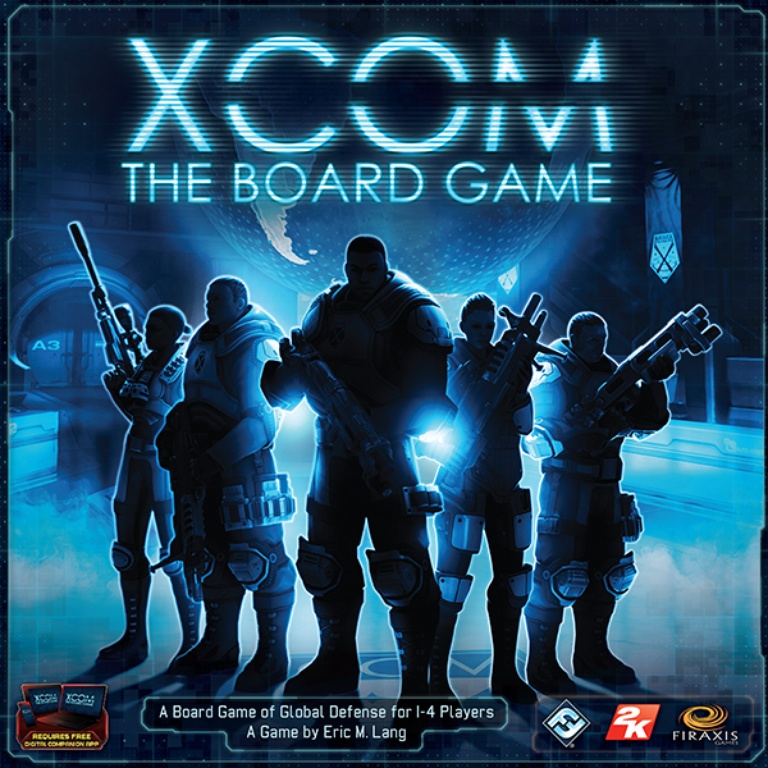 You are humanity's last hope.
In XCOM: The Board Game, you and up to three friends assume the roles of the leaders of the elite, international organization known as XCOM. It is your job to defend humanity, quell the rising panic, and turn back the escalating alien invasion coordinated by the game's innovative, free digital companion app.
Where the world's militaries have failed to stand against the alien invaders, you must succeed. To do so, you must make strategic use of the resources available to you. You must launch Interceptors to shoot down alien UFOs, assign soldiers to key missions, research alien technology, and use that technology to defend your base, all while you try to keep the world from collapsing just long enough that you can coordinate one final mission to repel the invaders for good.
Destroy UFOs. Research alien technology. Defend your base. Uncover the alien invasion plan. Should you fail, humanity is doomed.
small gamers, gnome leaks, praul fantasy, rub daviau, slow zoom to Oxenfurt
We sent Paul off to Firaxicon and then to BGG Con, to conduct insightful interviews with games designers and to test the water in these foreign lands. He was fine. He's fine. It's okay. He came back with lots of info about the upcoming
XCOM board game
,
Kanban: Automotive Revolution
and
Geek Chic's fine tables
.
Admittedly we haven't seen him since he uploaded this video. We're also analysing this video frame-by-frame to figure out who that slender figure is we keep seeing in the background. But we're positive that he's fine, and also if you've seen his body then please let us know!
waterworld, gawping faces, difficult faces, widdle wargames, ian's box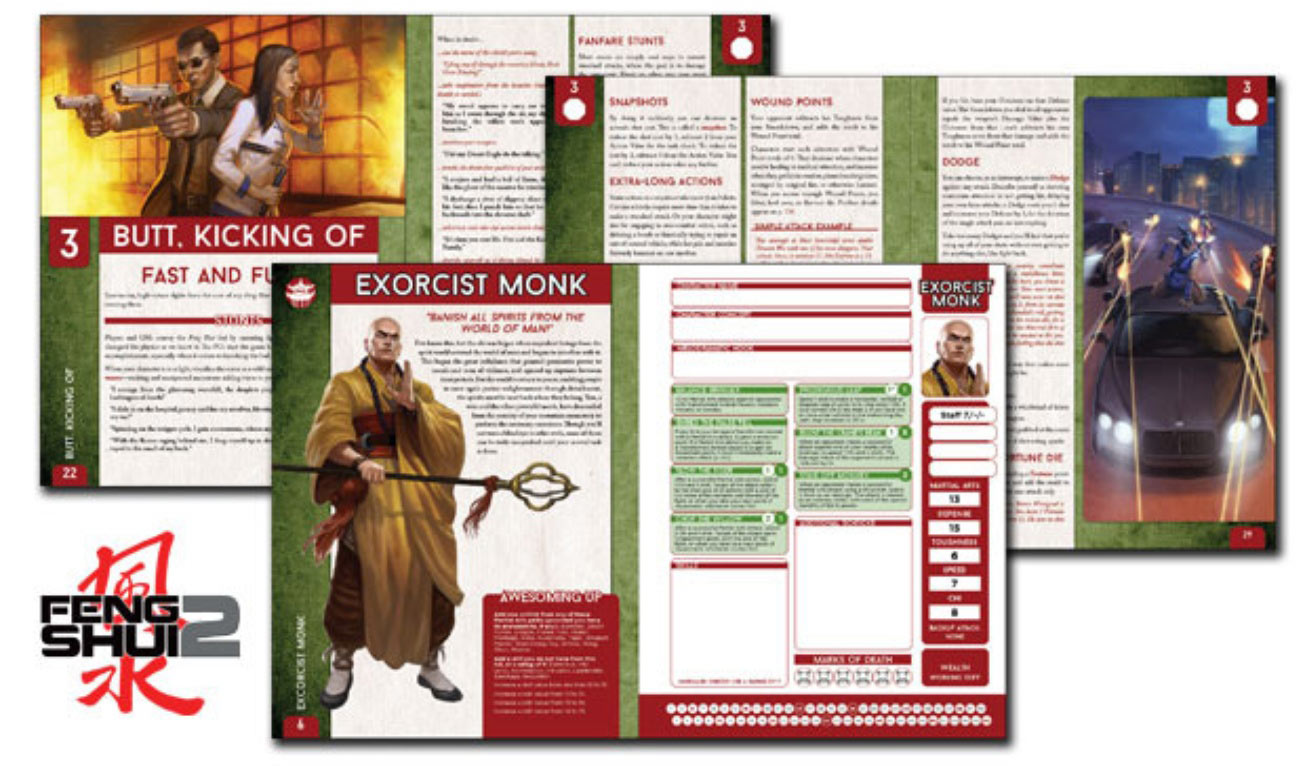 Quinns
: Morning, everybody! For the second week running we're leading with our Kickstarters, this time with action movie RPG
Feng Shui 2
.
I know about the original Feng Shui because of the time my friend was breathlessly espousing one of the mechanics. Your character is more likely to pass a check if they're doing something ludicrous. So, shooting two bad guys is a harder check to pass than throwing a bottle between them, then shooting it so it explodes. Or dodging a falling rock is harder than uppercutting it in half.
If that hasn't sold you on it, I'm not sure there's anything else I could say. But I'll try!
two cheese inna bag, foggy bogs, beefcakes, appaphants, the cold north wind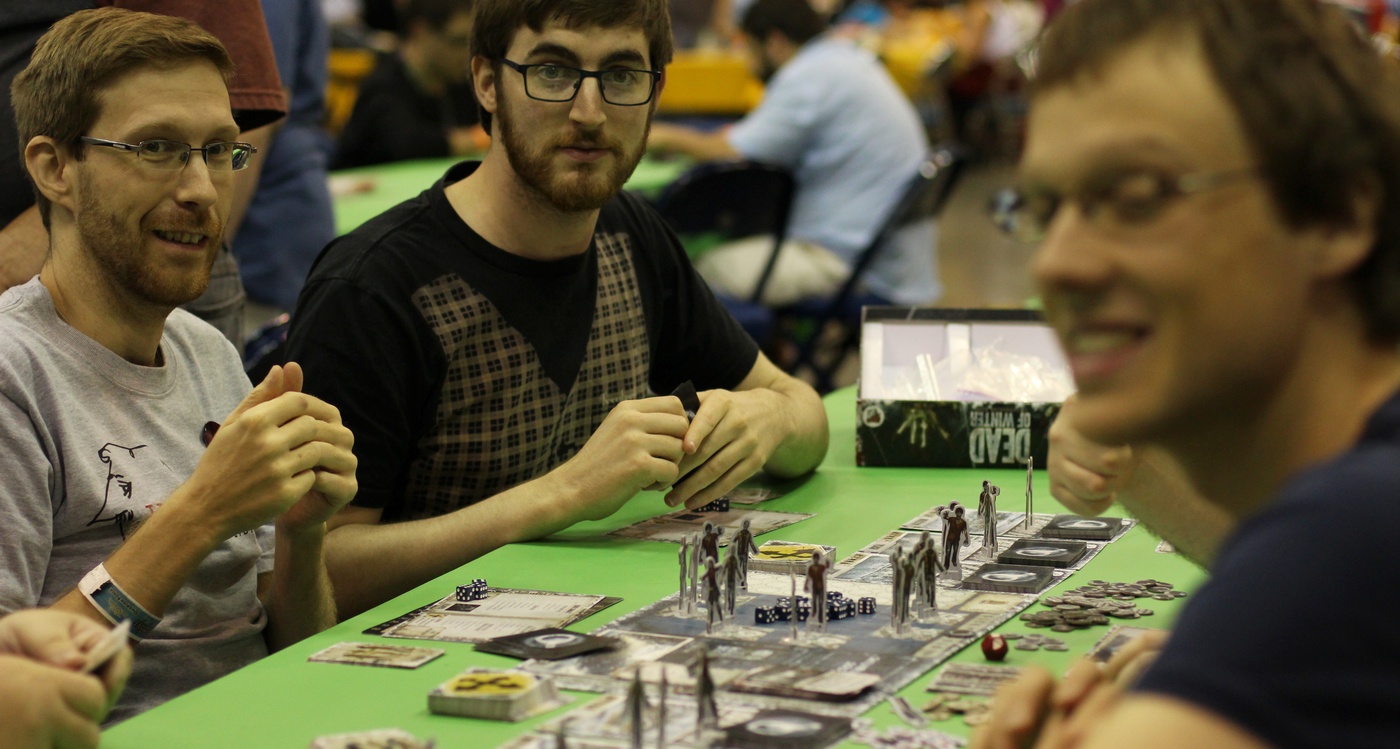 Paul
: OK. That title isn't accurate at all.
Quinns: Yes, but "Our Favourite 7 Games From Gen Con '14 and One Game We Were Disappointed By" sounds silly and doesn't fit.
Paul: Fair enough. Wait, which game were we disappointed by? I thought everything was pretty great.
Quinns: You'll have to click through and FIND OUT!
Paul: But I work here
false dwarves, a hot pocketful of wands, tired scientists, broken formats
At Gen Con 2014 we hosted a special, live podcast for 300 of our closest fans. It was unbelievable. If you were there, thank you.
If you weren't there, contained within is us yammering about the new XCOM board game, Ca$h 'n Guns and one huge game of Two Rooms and a Boom, before running two games of our own! True (or False) Dungeon and Question Jenga. It's more madness than you can shake a sedative at.
pretend princesses, shameful dice, curmudgeonly spaceships, confused spies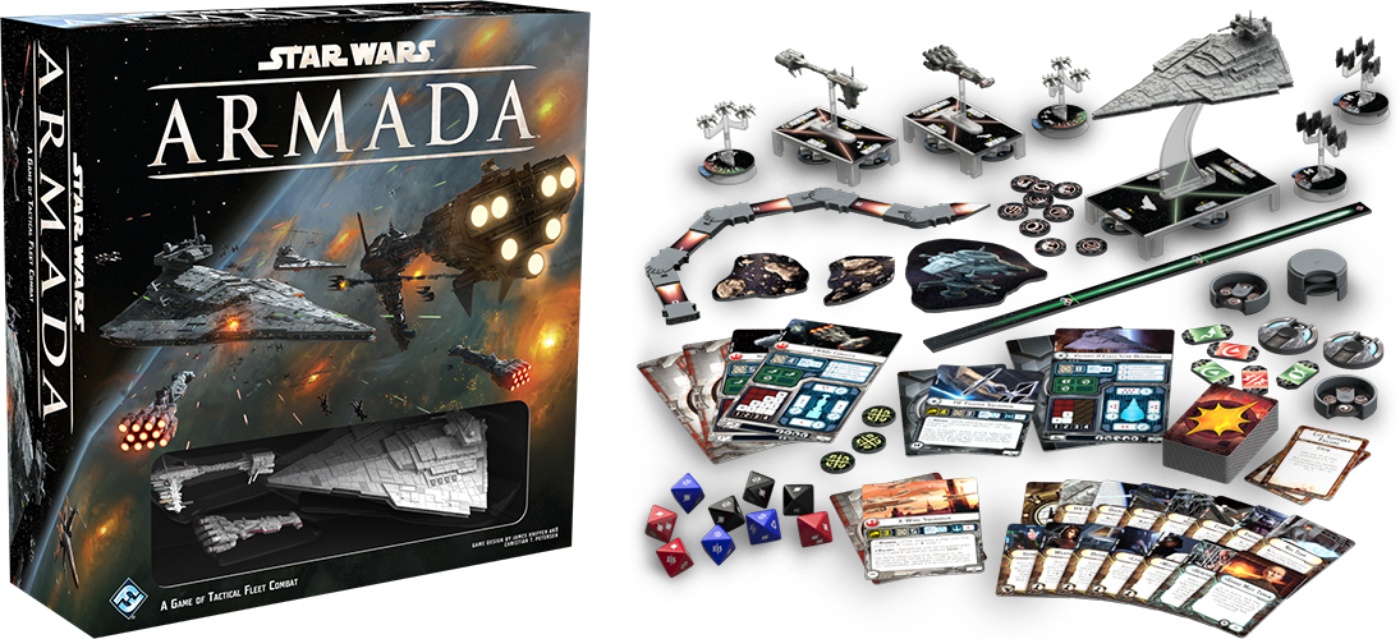 Quinns
: Hold onto your unmentionables! Fantasy Flight have apparently decided they had too much to announce at Gen Con later this week, and have revealed a couple of massive new games early. Very wise of them. The SU&SD supercomputer warns us that a press conference of sufficient magnitude might just reduce Indianapolis to a smouldering, game-shaped crater.
Appearing one miserable month after our glowing re-review of the X-Wing Miniatures Game, Star Wars: Armada will offer some strikingly similar 2 player space battles, but EMBIGGENED. The profoundly personal pilot management of X-Wing replaced with cumbersome capital ships and whole, abstracted squads of fighter craft.