big or small, wood or plastic, candle or no candle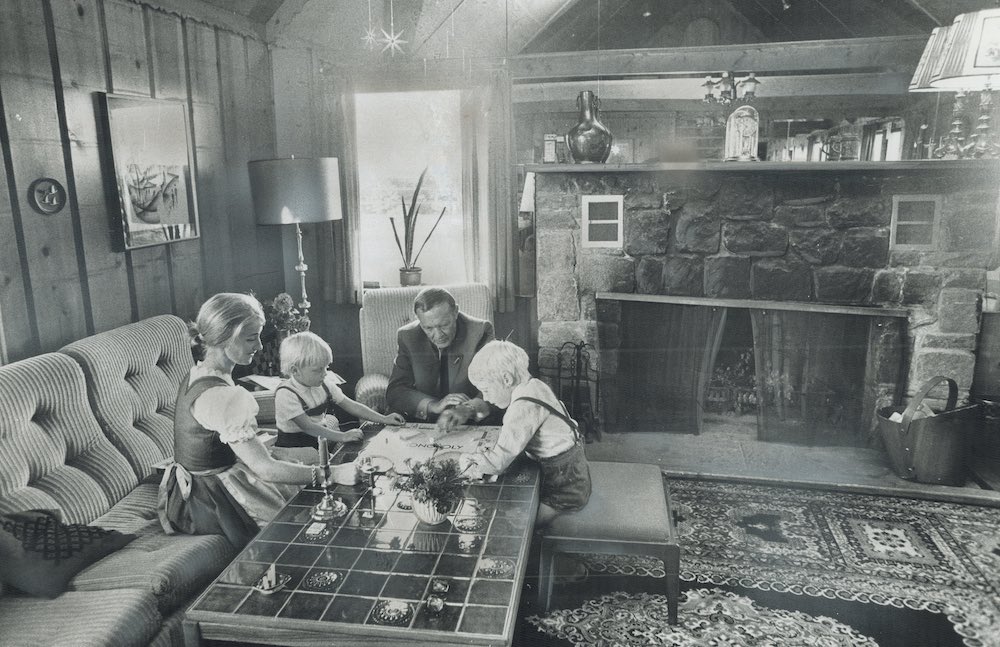 Quinns:
Christmas is almost upon us, everyone! That sweet stretch of the calendar where board games take center stage, or at the very least
share
the stage with potatoes and Jesus Christ.
Are you thinking about buying a new game to play with your relatives? Or are you wondering which game to buy for the stalwart board game collector in your life?
Either way, we've got you covered with the below holiday game guide. Enjoy, everyone!
speedos & cigarettes, quintin: fan of children, congratulations matt
In the words of Tom Jones, "What's new pussycat?"
We're so glad you asked, Tom! It's a video of Shut Up & Sit Down and special guest Mark Hulmes playing The Metagame in honour of our Kickstarter for Metagame: The Game: The Games Expansion: Game Away. It's hard to express exactly how good The Metagame is in words alone, so we decided that we'd make an actual play video that proves, once and for all, that this game is not messing around.
And if you think this game looks like pots of fun? We've got good news! We've just unlocked our stretch goal so any who backs the Kickstarter (where you can also get the base game) gets a free booster of board game-related cards.
As promised, this video isn't replacing an ordinary SU&SD video. We're sticking to our bi-weekly schedule, and Quinns will have a fresh'n'tasty new video review for you next week.
Enjoy, everybody!
a boomerang made of jesus, hot dog-based misadventures, hit the club
bananas and fascists and farkles and feelings and mutants and jellies and MORE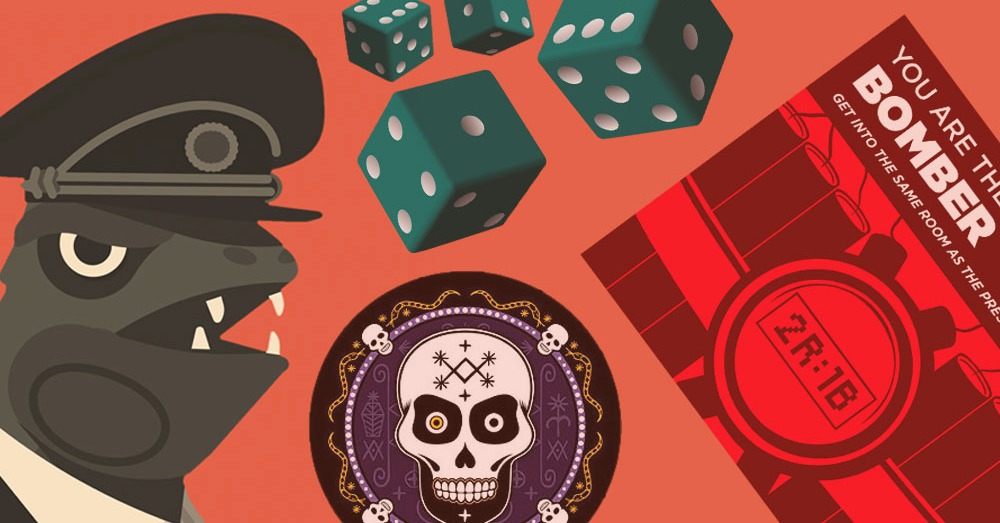 Quinns
: Ladies, gentlemen, non-binary folks, and anyone else who's left a comment over the last six years along the lines of "ARRRGH STOP MAKING ME SPEND MONEY." Today, SU&SD amends for its capitalist crimes.
We talk a lot on this site about how we want board games to be "for everyone", but to an awful lot of people the games we recommend are prohibitively expensive. That said, putting together an amazing board game collection can be cheap. Below, we've assembled a list of the very best games that could collectively cost you less than ten bucks, depending on your situation.
This isn't some unsatisfying sampler platter. What lurks below is a moveable feast of some of the greatest games ever made. Were you to gather all of these games, I'd prefer your collection to ones I've seen costing $1000.
If you approve of this feature, please do share it far and wide! It represents a lot of work for both Team SU&SD and our donors, who we bothered about cheap games we might have missed (special thanks to subscribers Amanda and Jeff, who were especially great).
Let's get started.
quinns still wishes he was a wizard, also dogs, honest it's a bat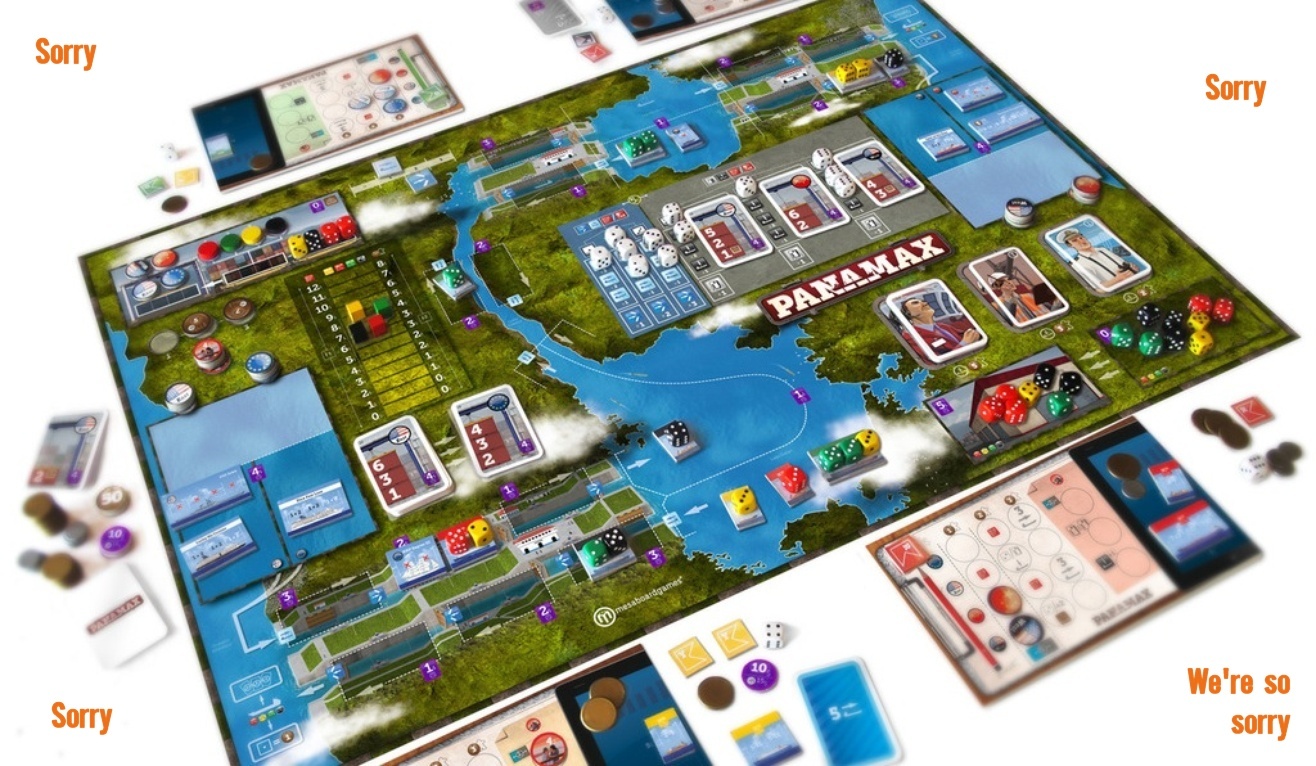 Paul
: Aha! Did you think we were done? Did you think it was all over? The sad truth is that, in assembling our gigantic Top 50 list, so many games don't quite make the cut. We shift them up and down. We debate their inclusion. We resign ourselves to seeing favourites fail to break the Top 50 by the tiniest of margins. That's how it is, though. You stick in a Codenames and the whole list shifts. Someone has to be number 51.
All the games that follow are good games. We don't want you think we've lost our love for them because they weren't featured last week. These are our Honourable Mentions.
the force awakens, the advertising also awakens, the disease awakens too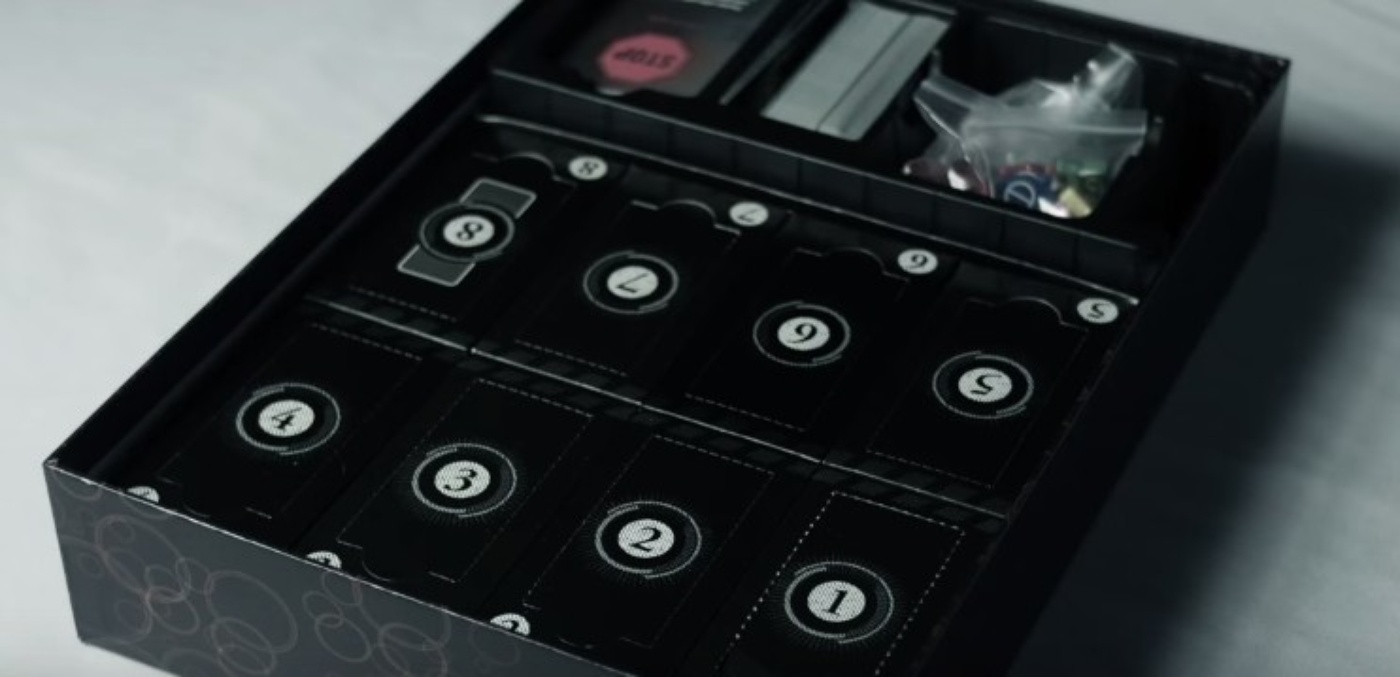 Quinns
: We've got a very special Games News for you today. Paul is
quite literally in the Yukon
, but coming to us live from a satellite phone!
Can you hear us, Paul?
Paul: Quinns? This isn't a great time. I'm up a tree at 63.9946° N, 135.4902° W. There's a bear after me, or I THINK it's a bear--
Quinns: Paul, the first images have come through for Pandemic Legacy!
Paul: Seriously?
Quinns: Yes! There's a whole video trailer.
from tron to enron, from love to math, from mysteries to sashimis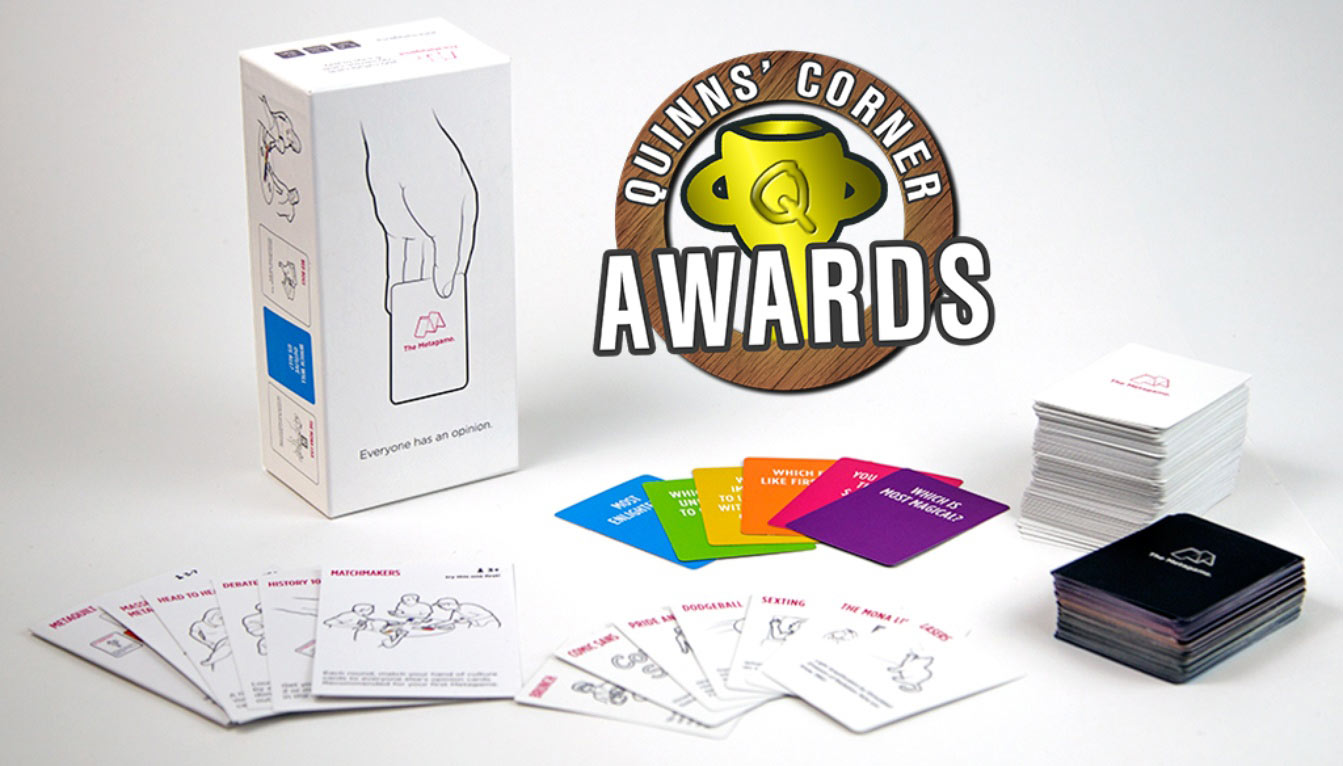 Quinns
: Hello everybody! Take your seats, the show's about to begin.
We get sent twice as many games as we review on SU&SD. We cover the good games and set fire to the bad ones, but there's a sort of purgatory in between of games that don't get reviewed and pile up in my corner.
Maybe a game's too interesting for me to burn it. Maybe it's too similar to something we just reviewed. This is what lead to 2013's Rapid Review Special Episode- a big, weird release valve of a video that let me reclaim my corner for a hot minute and put a pot plant there.
That time has come again. Today, SU&SD is proud to present no less than seven reviews of the best and weirdest games to be found in my corner.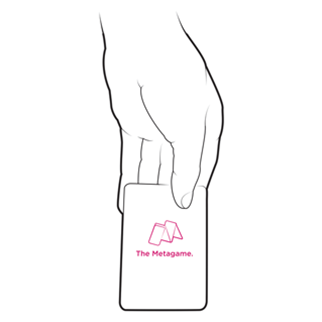 Everybody's got an opinion.
The Metagame
gives you a chance to exercise your smartest and most ridiculous opinions on just about everything: music and movies, fine art and fashion, junk food and videogames. It's a card game where you do what you already love to do with your friends: talk about culture. There's not just one way to play - The Metagame comes with six unique games. Each one makes use of both types of cards in The Metagame deck:
CULTURE CARDS feature a single cultural object or icon, from the Mona Lisa to Ms. Pac-Man.
OPINION CARDS say things like "Which feels like first love?" or "Best reminder of our mortality."
Some of the games get you debating, and some are more strategic. Some are best for a handful of players and others are designed for dozens of them.
The six games are:
Matchmakers: match your culture cards to the right opinion cards
History 101: put everything in the right chronological order
Debate Club: argue to the critics for your hilarious opinion
Head to Head: a fast-paced race to get your cards out first
Massively Multiplayer Metagame: for big parties and events
Metaquilt: a tricky combination of strategy and discussion
You don't usually find games where players have debates like: Which is more fundamentally misunderstood - Fox News or the rainbow flag? The Metagame covers every possible kind of design, media, and art and helps you see culture in new ways. We've played The Metagame at hardcore tabletop game conferences and in dimly lit hipster bars. The Metagame works in just about any social setting - just pick the game variation that suits your group and situation the best.
15 year olds, stow your bum, Russian railyways, restart.quinns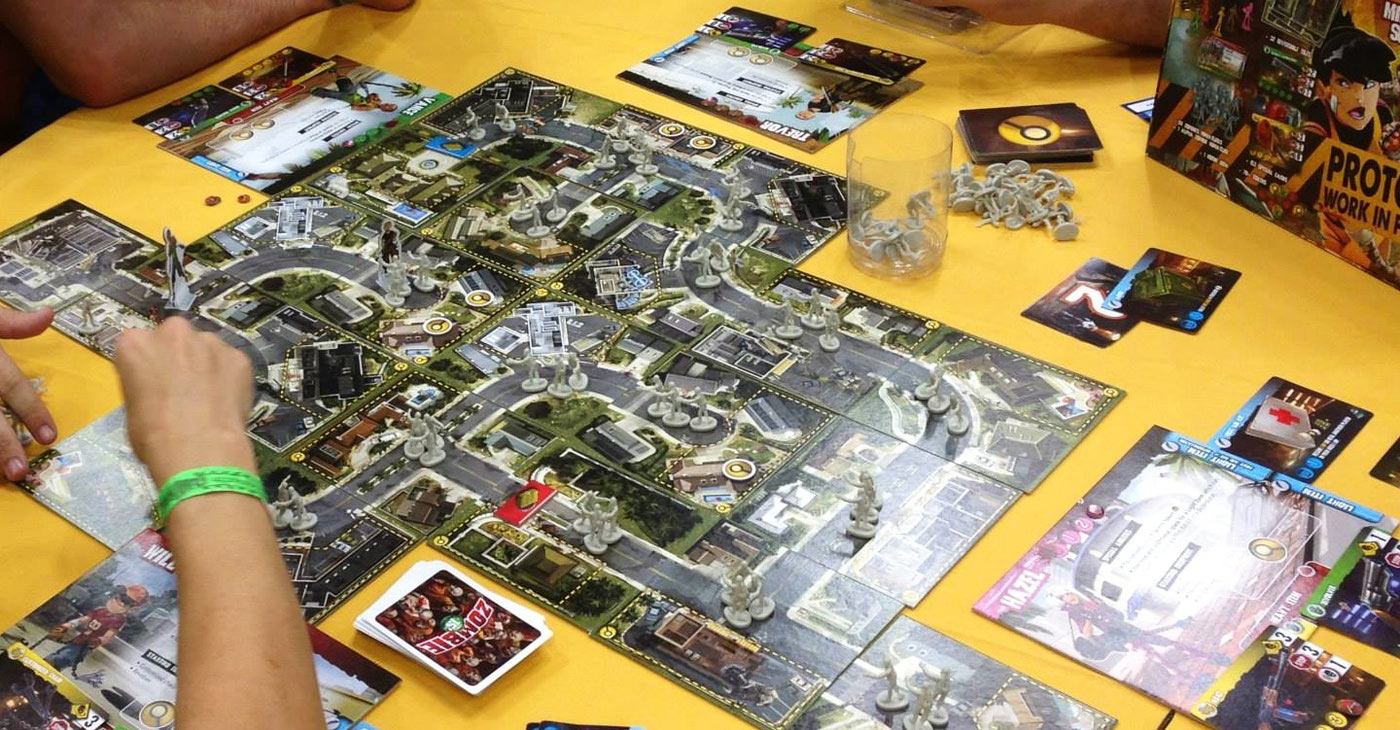 The Shut Up & Sit Down Supercomputer
: I have spent the week exhaustively probing and sampling the corpses of Quinns and Paul, and have arrived at a conclusion: They are still dead. Therefore I shall continue to transmit the "Games News" as if they were not. I recommend that you all perform the human act of "denial", as it sounds quite soothing.
Paul: Good morning everybaby!
Quinns: Paul, I cannot believe this. You will remember that two months ago I performed such that the people should buy real-time game Escape: The Curse of the Temple.
Paul: I remember it well, it made me birth eight giggles from my larynx.
Quinns: What a friend. But this week Queen Games has announced Escape from Zombie City. A tremendously similar game of rolling dice and escaping zombies, this time taking 15 minutes instead of 10. Just after I told everyone to buy the first Escape!
Paul: That is the limit!
Quinns: Stow your bum! This story gets even crazier.