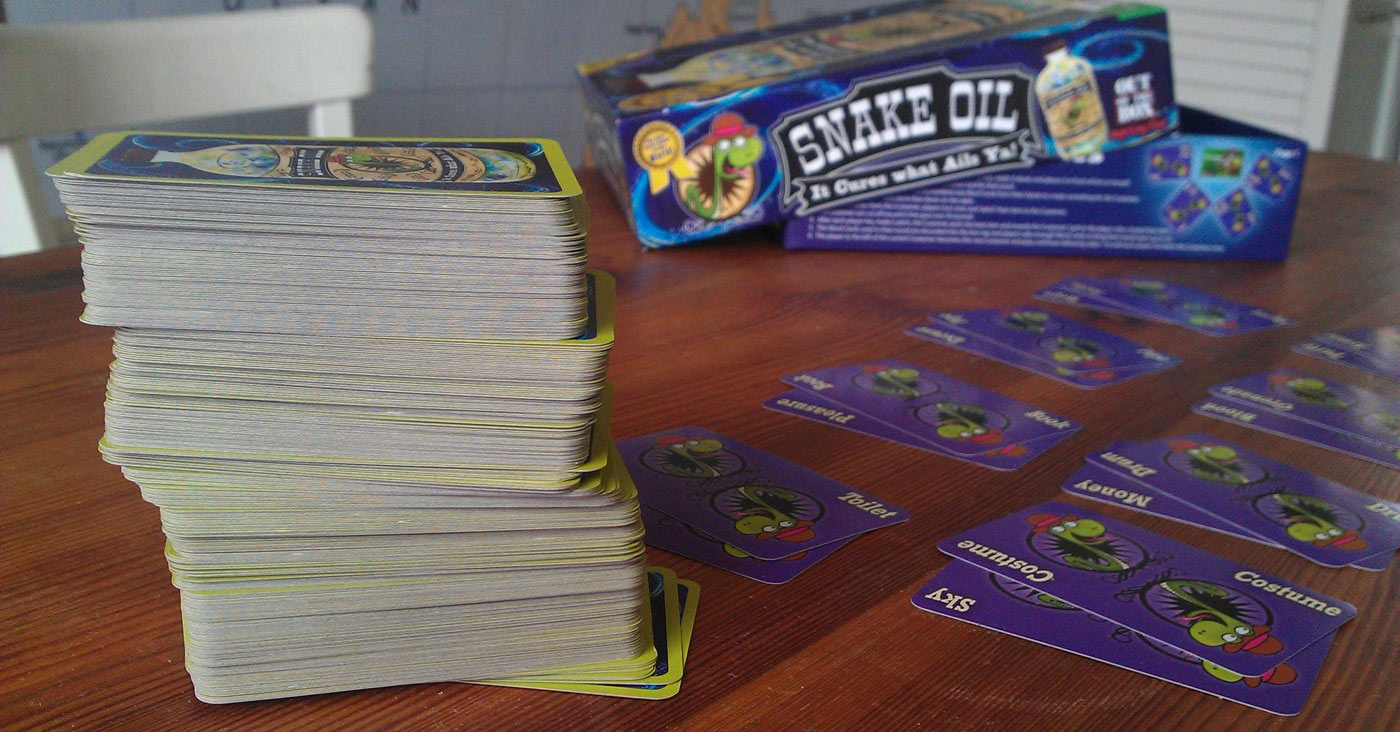 Brendan: Hey, Paul. Would you like to buy some of this?
Paul: What is it?
Brendan: It's Snake Oil. It is made from snakes and it is an incredibly potent remedy for all sorts of ailments, from headaches to baldness.
Paul: I'll take ten!
Brendan: But wait because all is not as it seems. You see –
Paul: Twenty!
Brendan: No Paul, because Snake Oil is not actually –
Paul: Just take my wallet, my PIN is 1234! Now give me that!
Brendan: No, Paul, stop! Just listen to me for one second! Come back. I need that box. It's a board game I'm supposed to review. Paul! Paul? Nope, he's gone.
Read More