quintin "matt damon" smith, the sweetest soviets, industrial gum-flapping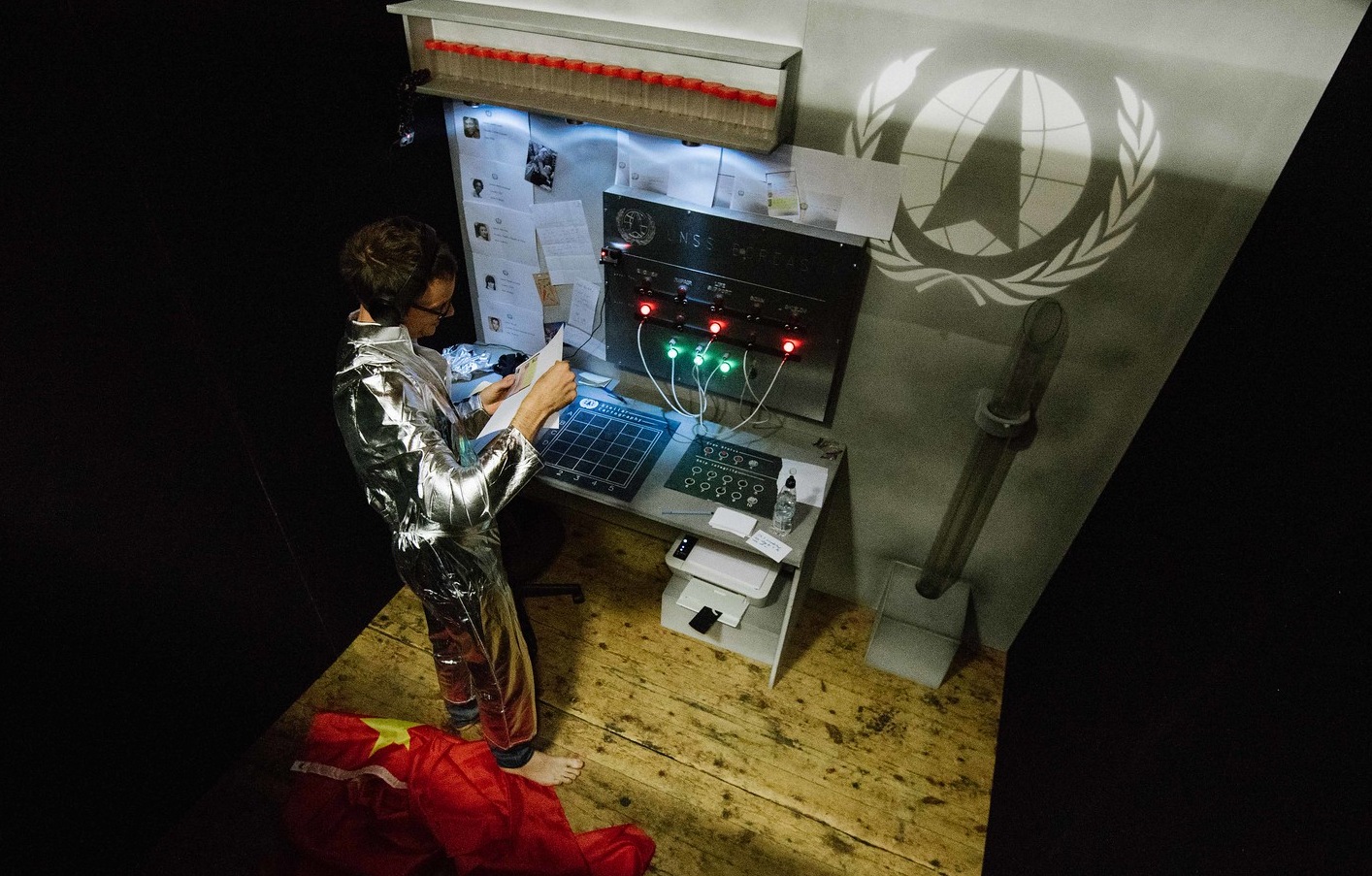 [Special thanks to photographer Ben Broomfield. His other photos of the event are available here.]
Quinns: I've never been so excited by the sound of a printer.
Inside the cramped confines of my spacecraft, the machine's senile clunking makes my heart skip a beat. I drop to my knees, lowering myself before the machine in sweaty supplication. By positioning my head beneath my desk and rotating it 90 degrees, I'm able to start reading the paper before it's ejected.
The printer is my only lifeline to the three competing space agencies outside my ship - the Americans, the Russians and the Chinese - who are trying to bring me home. Only they have the power to scan the space around me, providing the information that I need to navigate a deadly hellscape of black holes, stars and asteroids. Using their messages, I might just make it back to Earth.
I recognise the Russian insignia on the printed sheet. They're my most helpful allies. This will be helpful! The printing finishes and I lift it closer to my lamp, banging my head on the desk on the way up. It reads:
"QUESTION FROM RUSSIA: WHAT IS YOUR FAVOURITE FLAVOUR OF ICE CREAM?"
we'll get you out of there babe, no no, no, no no no don't
OH MY GOD, it's the thrilling conclusion to our Let's Play of the largest game anyone's ever played, ever.
Confused? Find part one here, and find our video of the original Watch the Skies here. Palpitations of excitement? Find sedatives here. And find the actual URL of the music we used here, as we misspelled it in the edit.
If these videos look like they were a whole load of work from a whole lot of people, they were. And we did it for you, personally. Enjoy.
NOTE: If you're worried about spoilers, probably don't read the comments first.
STOP! This is the police. You're under arrest for being in possession of 27th Shut up & Sit Down podcast. I'm afraid it's very illegal indeed.
First there was that scaremongering at the beginning about ghosts in Mysterium. Then they openly discussed how they were underqualified for their work as politicians in the recent Megagame, detectives in Consulting Detective and alchemists in Alchemists.
Then there was Quinns' segment on the most morally questionable games in all of the board game geek database, and they finished the whole affair with a folk game about pre-teen nudity!
Read the full article...
the olympics, the pope, the horror, the incompetence, we're so sorry Vietnam
Last year, we were invited by the
UK Society of Megagame Makers
to save the world from aliens in a colossal 60 person game titled "Watch the Skies". You can see our floundering, corruption and "charm offensives" as the nation of Japan in
this video
.
This year the Society invited us back for the sequel. With over three hundred players, this would be the most mega megagame ever staged. A game so big that the Pope was not only a player, he had his own team.
Could we save the world from aliens for a second time? Get yourself a hot drink, a comfy chair and find out. Enjoy, everybody! And when you're done, go and watch part 2 right here.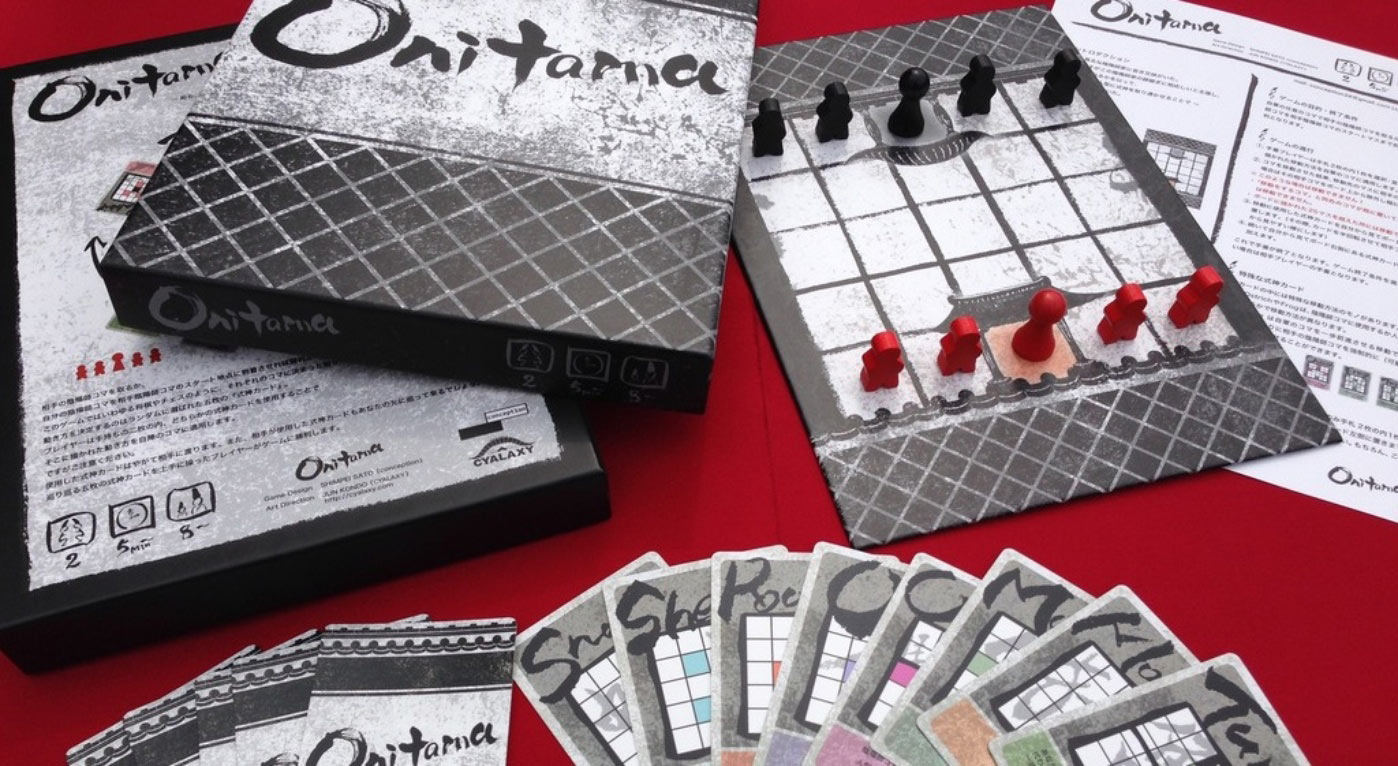 Quinns
: HELLO everybody! I'm back from running the board game lounge of San Francisco's
Game Developer's Conference
and am now 90% tacos and 10% flu germs. I think my skeleton was confiscated by customs on the way home.
We'll get to the news in a second, I just have to tell you what we've got coming in the next two weeks, because I couldn't be more excited.
Just to start, we're playing the biggest UK Megagame EVER this weekend, controlling Japan in a game with no less than 47 game masters. We'll be bringing that to you guys as a two-part documentary. Paul's back in the UK this weekend to play it so we'll be recording two (TWO) podcasts. Then we've got reviews of Mysterium, Star Wars: Armada, Imperial Assault and Alchemists all lined up.
My goodness. But let's start, as always, with the humble Games News.
pretend princesses, shameful dice, curmudgeonly spaceships, confused spies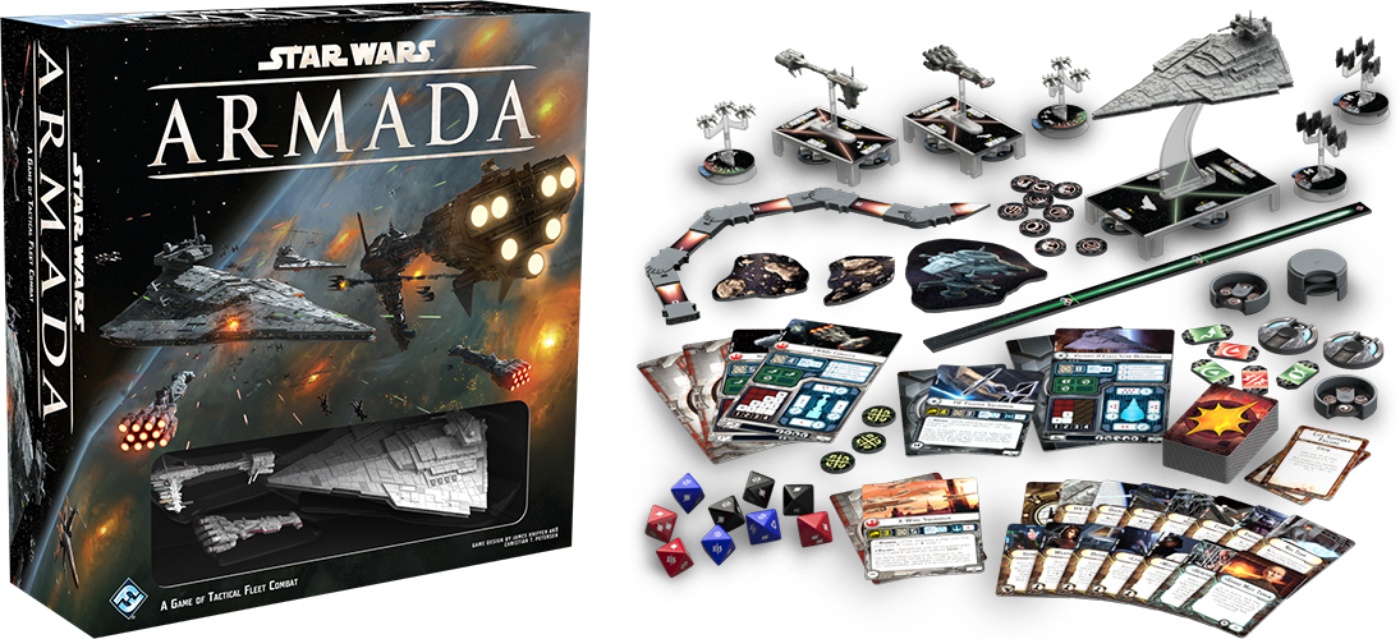 Quinns
: Hold onto your unmentionables! Fantasy Flight have apparently decided they had too much to announce at Gen Con later this week, and have revealed a couple of massive new games early. Very wise of them. The SU&SD supercomputer warns us that a press conference of sufficient magnitude might just reduce Indianapolis to a smouldering, game-shaped crater.
Appearing one miserable month after our glowing re-review of the X-Wing Miniatures Game, Star Wars: Armada will offer some strikingly similar 2 player space battles, but EMBIGGENED. The profoundly personal pilot management of X-Wing replaced with cumbersome capital ships and whole, abstracted squads of fighter craft.
cold story spoils, beast mode, soviet show trials, feverish infection, hot dragon spoils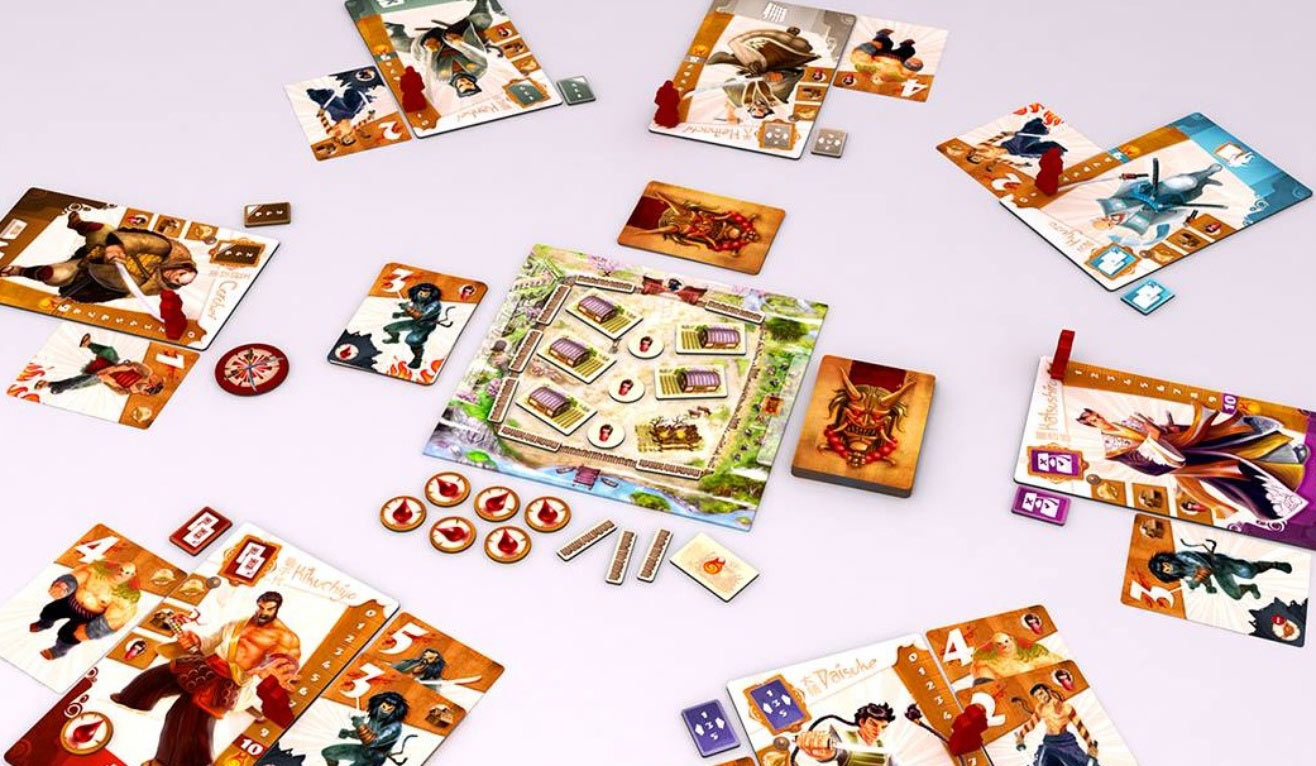 Quinns
: How is everybody? Like something out of
Nathan Barley
, I spent my Saturday night queuing for an hour to get into a dancefloor that was literally a room with no lights. It was well weapon.
Board game news! Forthcoming Antoine Bauza co-operative stress-fest Samurai Spirit takes the top slot with a publisher image of the finished game (seen above).
It's only now that I realise Samurai Spirit sounds an awful lot like a mashup of Antoine Bauza's two other co-operative games, Ghost Stories, where you defend a village of a firehose-like stream of ghosts, and Hanabi, ostensibly a game of fireworks displays where players all hold their cards backwards, in practice a game where you win by following additional rules which the smartest player invents between games.
We didn't like Hanabi very much. Heresy, I know.
fear juices, startled fawns, steve's stiff amygdala, athorough gut-worrying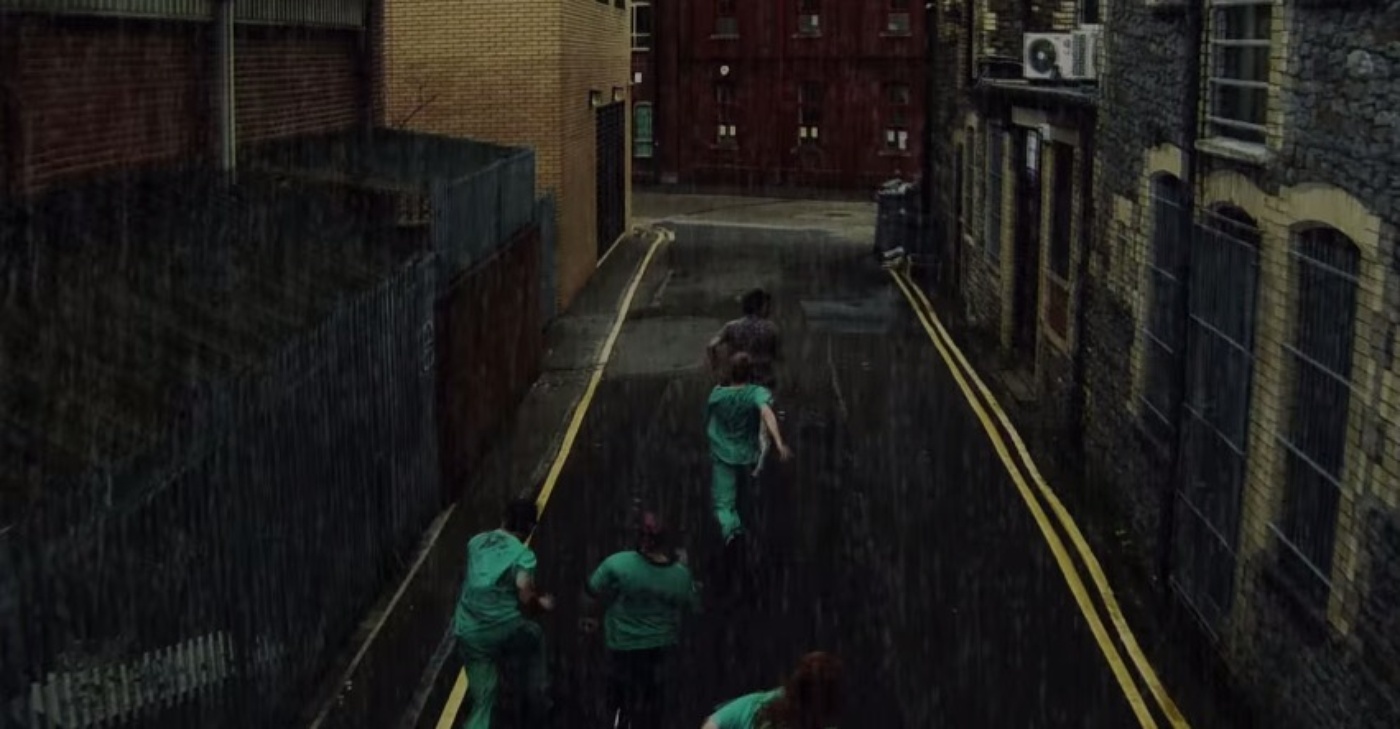 [Following Pip's escape from a room and Quinns' attendance of the Betrayer's Banquet, we're continuing our coverage of event games with 2.8 Hours Later. A disturbingly real zombie apocalypse for you and your friends to survive. Huge thanks to friend of SU&SD Steve Hogarty for writing this up for us.]
Steve: "Don't run into traffic." That's typically the warning you'll get from the last out-of-character member of the 2.8 Hours Later team you'll speak to before the game begins. "The zombies can't hurt you, but the 47 to Shoreditch can."
It seemed very unlikely to our assembled group of survivors that we might all at once shed our collective common sense and dash out in front of a lorry, that we'd be wholly consumed by some primitive fear at the first sight of a zombie actor and run screaming across a dual carriageway like startled fawns. Fawns that scream. But that's almost precisely what ended up happening.
Hopefully by now you've all enjoyed the majestic clusterbump that is our video report of Watch the Skies. This was a "Megagame" that featured dozens of players posing as world leaders, scientists and dastardly aliens, in something like a model U.N. turned up to 11 until the tables start exploding.
While videos of Matt accidentally declaring war on outer space are all well and good, we also promised a podcast where we'd discuss the design of the thing. And here it is! More than an hour of anecdotes, observations and creative disagreements, and one enormous shout out to Anne, who kept the nation of Japan supplied with tea and sandwiches for fifteen years, which is quite a feat. Enjoy, everybody!
anger, passion, drama, I can't believe you don't have your foreign minister's number
Last weekend team SU&SD defended the world from aliens, had an international incident with the USA and almost dissolved the United Nations, all from the safety of a town hall in South London. This experience came courtesy of the
Megagame Makers
, an English society of game designers who specialise in the supermassive. It was an astonishing day, and so of course we had to make this supermassive video in tribute (WARNING: it also contains megaswears, so keep megakids away).
We're hugely proud of this one. Enjoy, everybody. And our overwhelming thanks to the association of Megagamers to hosting us for the day.
(Donor note! This is the first of our super-videos, promised in the stretch goals of our first donation season. We know some of you wanted videos in the old SU&SD style. Don't worry! We've got those coming too. :D -- Team SU&SD)