Scientists have confirmed it's bonkers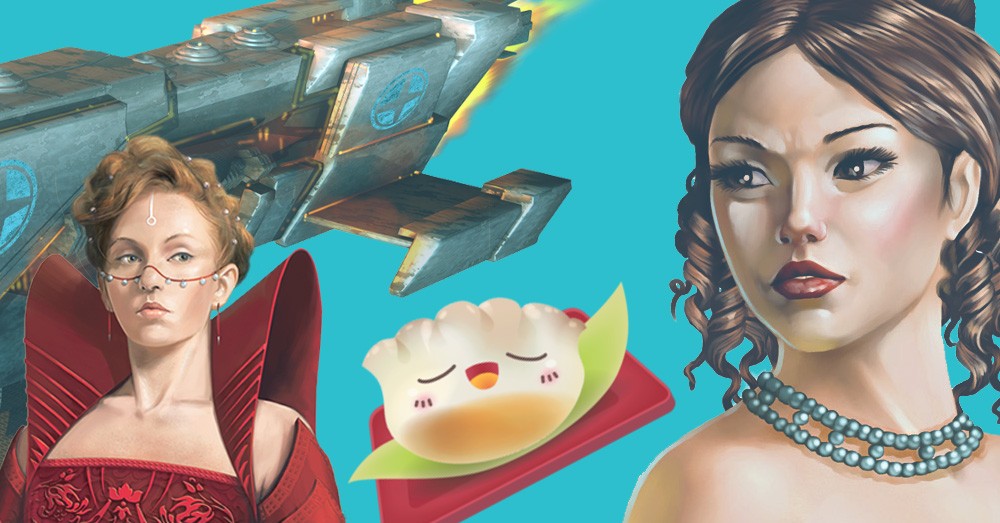 Paul: Hot summer strawberries! It's the middle of August, the sun is (sometimes) in the sky (here it's mostly just windy) and
this
is the season that you finally get into board games. It's an intimidating prospect: you've eyed those enormous boxes on the shelves with price tags that would make a banker blush, but this really doesn't have to be a hobby that destroys your wallet.
Wait! What's that noise? An approaching siren? An… ice cream van?! It's me pedalling furiously toward you in the Shut Up & Sit Down Budget Bus, adding a host of surprising prices in this sequel to our indispensable article, How To Build an Amazing Board Game Collection for $10. GET ON BOARD.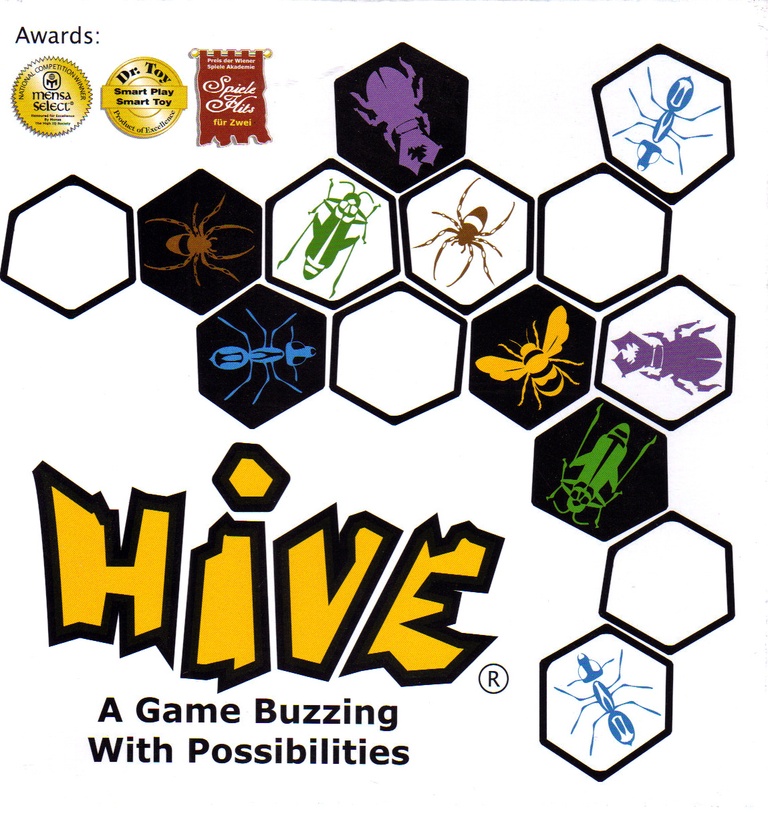 Hive is a highly addictive strategic game for two players that is not restricted by a board and can be played anywhere on any flat surface. Hive is made up of twenty two pieces, eleven black and eleven white, resembling a variety of creatures each with a unique way of moving. With no setting up to do, the game begins when the first piece is placed down. As the subsequent pieces are placed this forms a pattern that becomes the playing surface (the pieces themselves become the board). Unlike other such games, the pieces are never eliminated and not all have to be played. The object of the game is to totally surround your opponent's queen, while at the same time trying to block your opponent from doing likewise to your queen. The player to totally surround his opponent's queen wins the game.
catnip for poindexters, wait until you see the outtakes from this one, monopoly comes for us all
Surprise, it's a re-review of
Hive
! Fortunately the
last review
 barely talked about the game and wasn't filmed in a
totally ancient ruin. 
In more ways than one, it's wonderful to think how far we've come.
Gosh, we've had a lot of fun recently returning to older games. They're all so good! What are some of the games in your collection that you feel have stood the test of time, readers?
Downton Abbey, an accident, 300 games, 800 spiders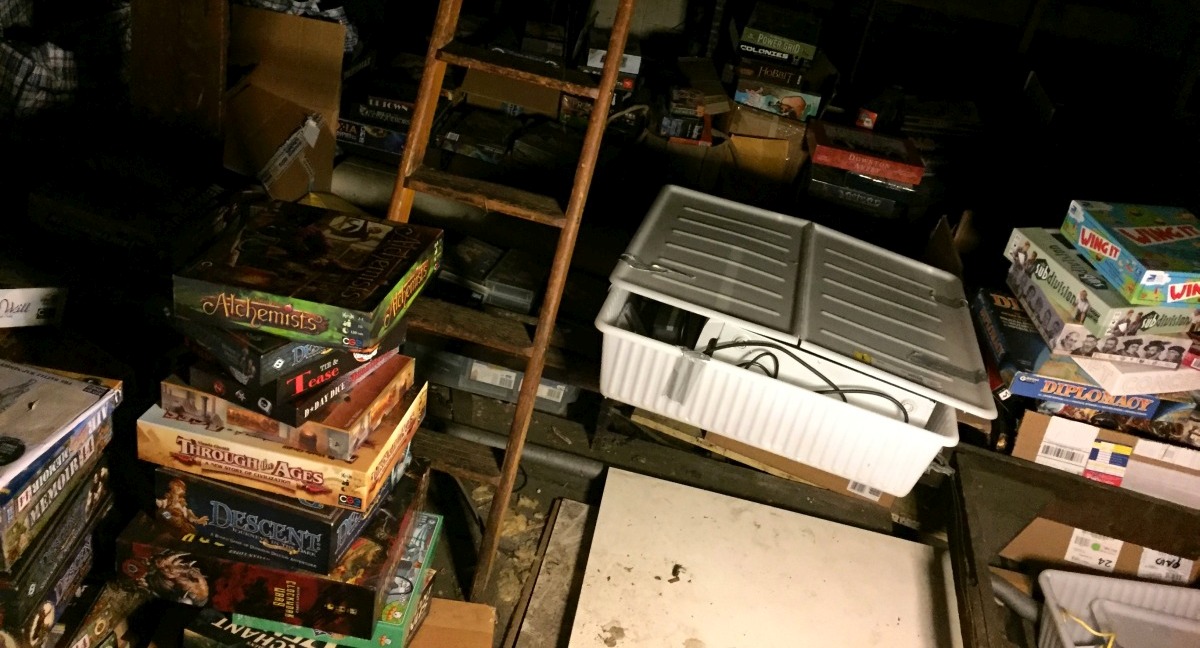 Quinns
: Ladies and gentlemen, roll up! It's time for a new series where we take a look a team SU&SD's board game collections. Come and see! Be amazed. Be aghast. Be envious. Comment with thought-provoking assertions like "why do you have that game it is bad".
You guys will have seen my collection in the background of loads of SU&SD videos, but I don't think you've seen the work that goes into it. Come with me today as I perform... a CULL.
the paint on your mouth, the crab on your chest, the noblest of dogs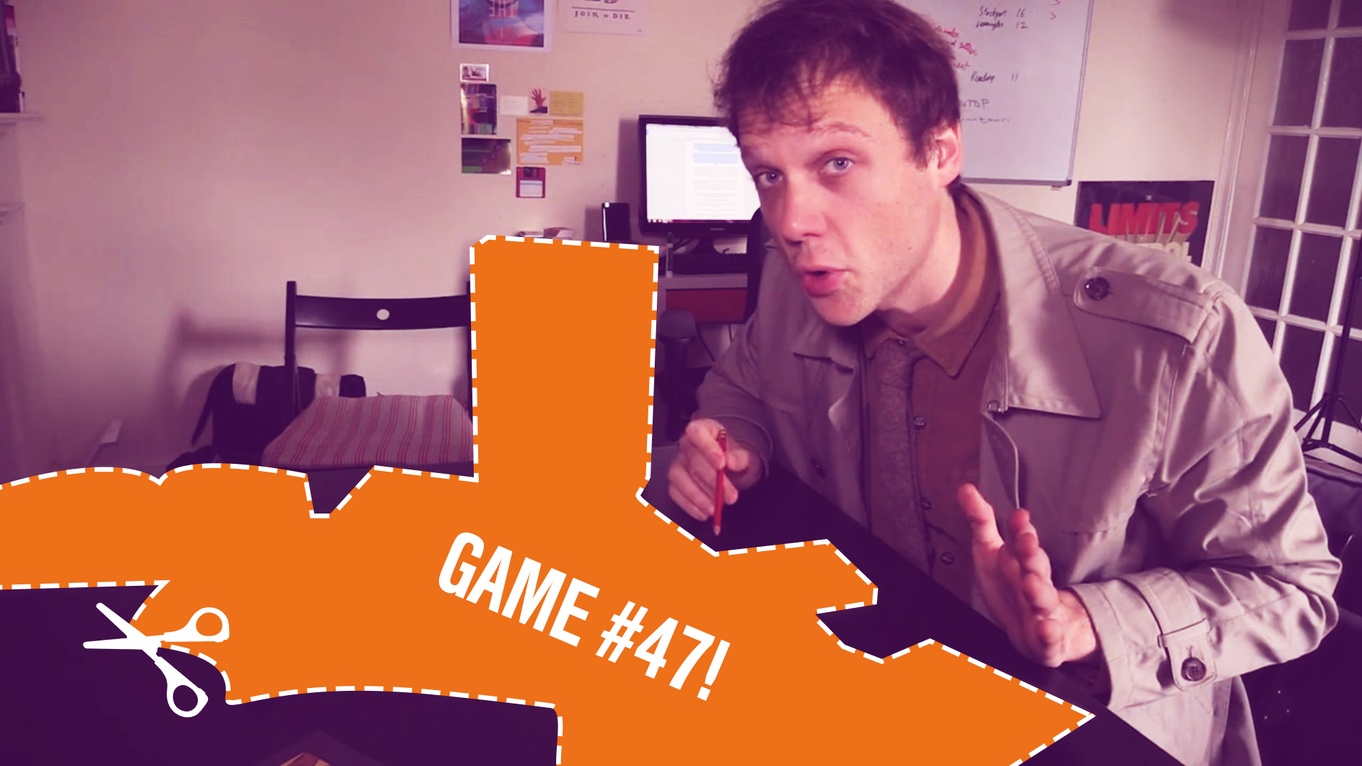 Quinns
: RETRIEVE YOUR OFFICIAL SU&SD-BRANDED MOIST TOWELETTES! It's about to get hot in here.
Last year we presented something never-before-seen in board games. Our Top 25 Board Games, Ever was a list of our most favourite games ordered from least-most favourite to most-most favourite. Ever since then, the SU&SD Supercomputer has been calculating a method by which we could possibly top this. Last week, it provided a schematic for something... incredible.
The science behind the following Top 50 is complicated, but in layman's terms we'll be "publishing" "instalments" every day this week, and beyond(!).
Enjoy, everybody.
hot squabbles, top germs, the chalice of christ, pip's family, milk
Quinns
: Oh my GOODNESS GRAVY, this week we're giving you something you've been asking for for 3 and a half years. A list of Shut Up & Sit Down's top 25 games of all time, ordered from our least most favourite to
most
most favourite, and all just time for Christmas.
An awful lot of thought, time and love went into this list, so we very much hope you enjoy it. We'll be posting one instalment a day, right the way through to the end of the week. A bit like an advent calendar, except too short and every day it's just us again. You're probably best off taking it back to the shop.
Without further ado, let's KICK THIS BABY OFF A NOTCH.
the pemberton maneuvere, use of milk, untied abstracts, brendan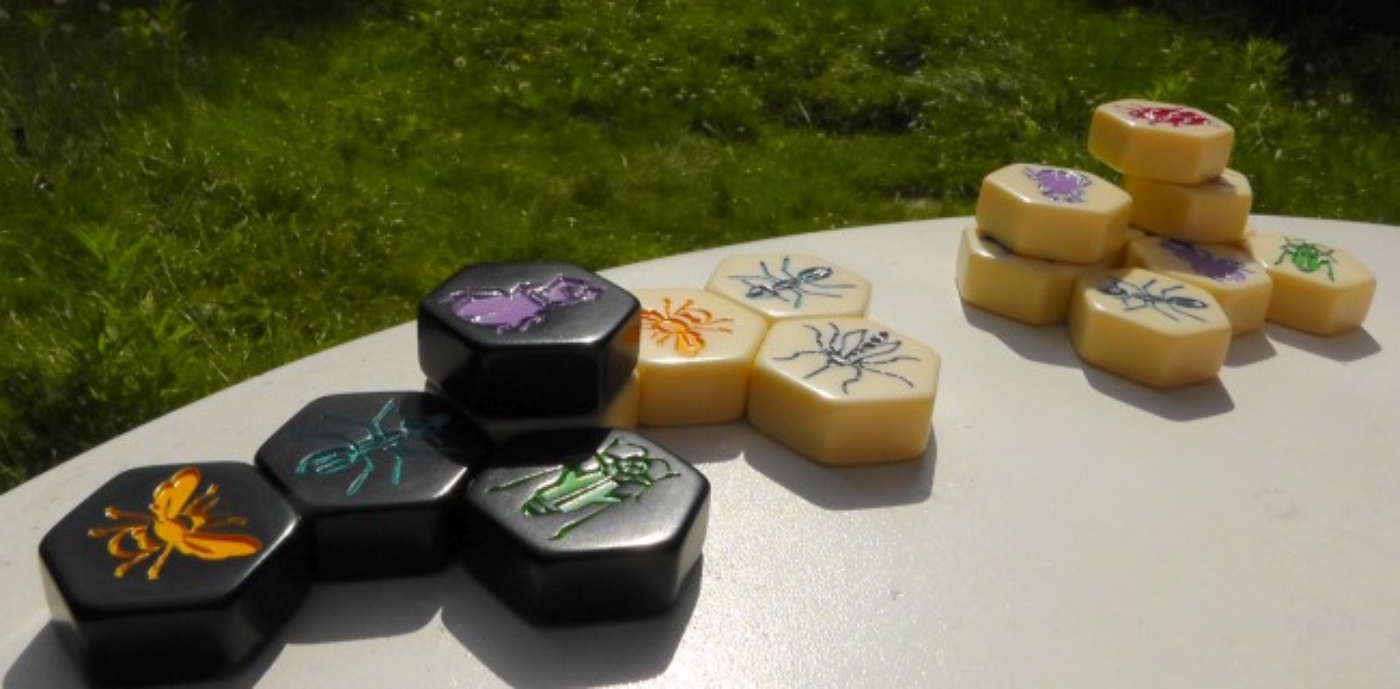 Paul
: Hello. You may not think it to look at him but Brendan is a Hive Grandmaster of a hyper-unbeatable calibre. It's the truth. To bring this insectoid chess-alike closer to everyone's hearts and deeper into their viscous, nutrient-rich brains, Shut Up & Sit Down has asked Brendan to guide our readers through the more complex and obscure manipulations of this brain-breaking game.
Here then, is a set of problems for you to ponder. Can you discover the correct move(s)? Or maybe even better Brendan's efforts? There is only one way to find out. Read on for the problems! (Note: If the only problem you see is a mess of abstract shapes untied to rules or regulations, please check out our review of Hive, which is a lovely game about creepy crawlies.)
Woodlice, Have some linguini, Romulan Minicab, it's not a TARDIS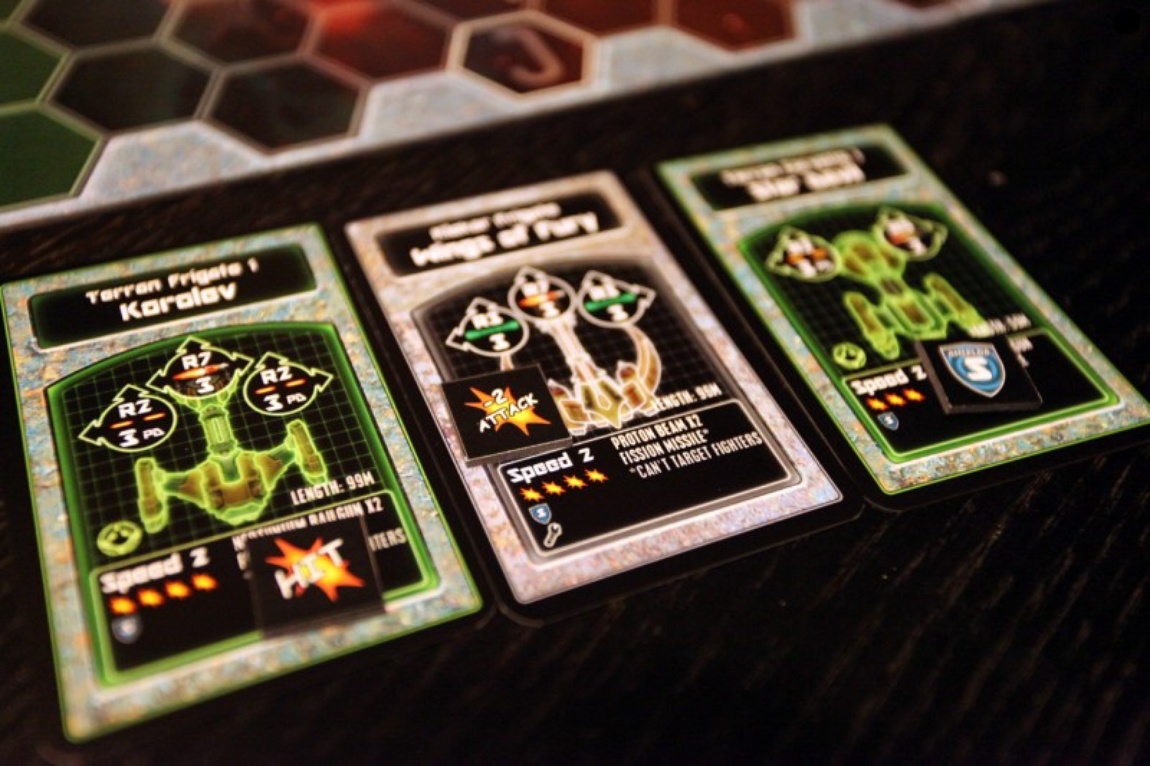 Paul
: Ah yes, the games news chair. Easier to slip into than I first thought and... still warm? OH HELLO, I didn't see you all there. Come in. Have some linguini.
Things are a little bit quieter on the games news front this week, no doubt because the industry as a whole is taking a deep breath and preparing to exhale all its most exciting announcements at Spiel 2013, that grandest of board gaming fairs, only four days hence. Still, I've spent my day grabbing every publisher in turn and shaking them until something exciting fell out. Here's what I picked up off the floor. A respectful nod must also be given to both the exhaustive BGG News blog and also the fine Meople's Magazine, both of whom we've turned to for help with our news.
So, let's start with a very nice story indeed.
Hive, Spock, Do insects make Paul aroused?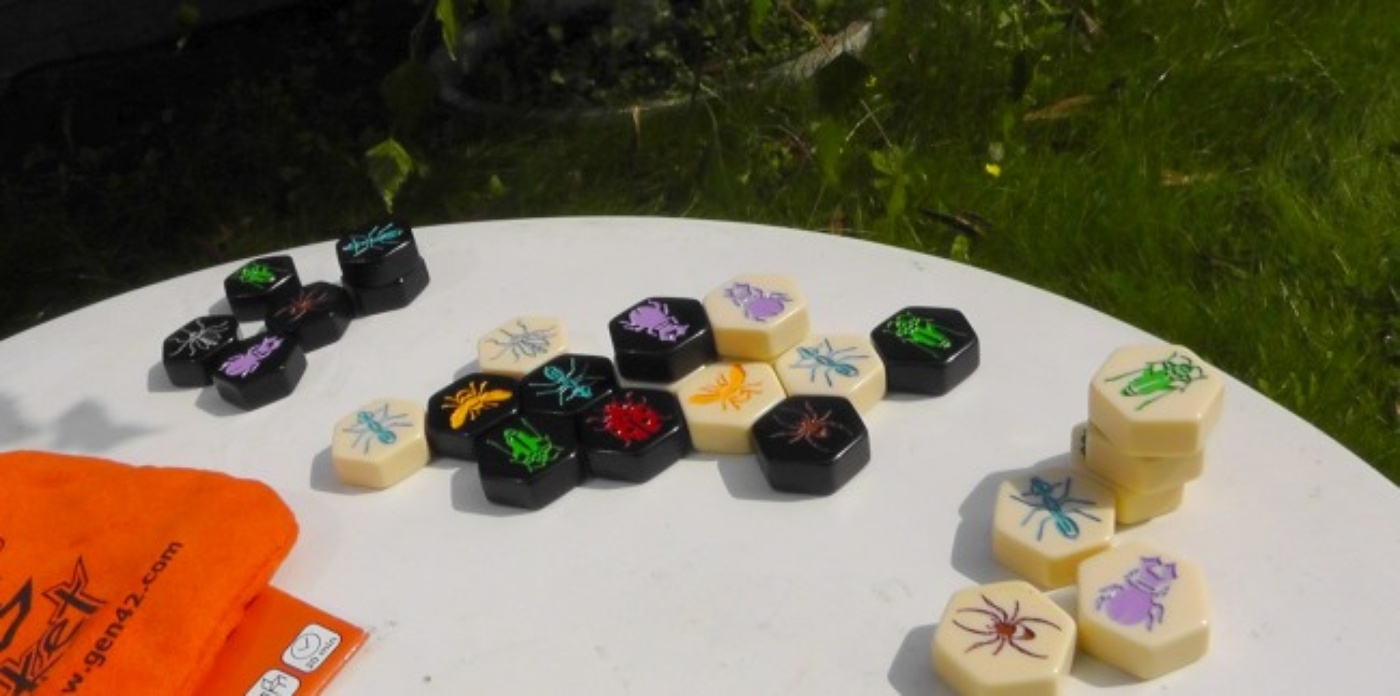 Paul:
What is
Hive
? That sounds like some horrid illness, some terrible disease. "I've got Hive Pocket!"
you shout down the telephone to your GP, sweaty hand gripping the receiver.
Quinns: Paul, telephones are all mobile nowadays, and your GP will just tell you that Hive is a two player board game without a board.
Paul: And then I would faint.
podcast, dropsy, arachnids, mammals
Paul: Yep, that's right, your eyes do not deceive you and nor do your ears. Shut Up & Sit Down is back and tightly, trimly encoded into a 64kbps podcast, streamlined for your pleasure. Just like your lunch break, it's almost but not quite an hour long, far too fattening and ultimately nothing more than the briefest respite from the black and tentacled horrors of reality.
In this second podcast, between sips of tea, we talk about two particularly wicked games that we hold nothing but hatred for. That's right, hatred! Can you guess which they are?