Scientists have confirmed it's bonkers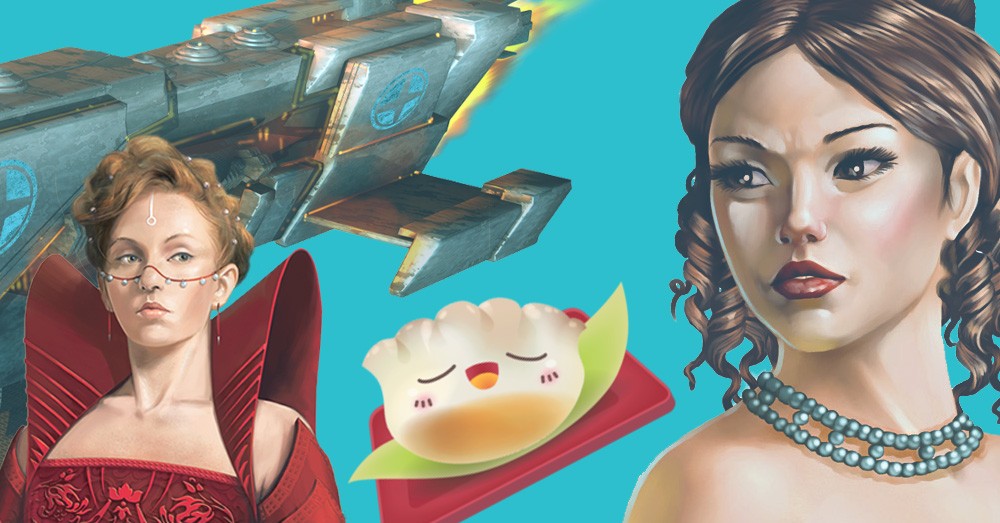 Paul: Hot summer strawberries! It's the middle of August, the sun is (sometimes) in the sky (here it's mostly just windy) and
this
is the season that you finally get into board games. It's an intimidating prospect: you've eyed those enormous boxes on the shelves with price tags that would make a banker blush, but this really doesn't have to be a hobby that destroys your wallet.
Wait! What's that noise? An approaching siren? An… ice cream van?! It's me pedalling furiously toward you in the Shut Up & Sit Down Budget Bus, adding a host of surprising prices in this sequel to our indispensable article, How To Build an Amazing Board Game Collection for $10. GET ON BOARD.
Oh God okay we're doing this everybody hold tight I'm pressing the button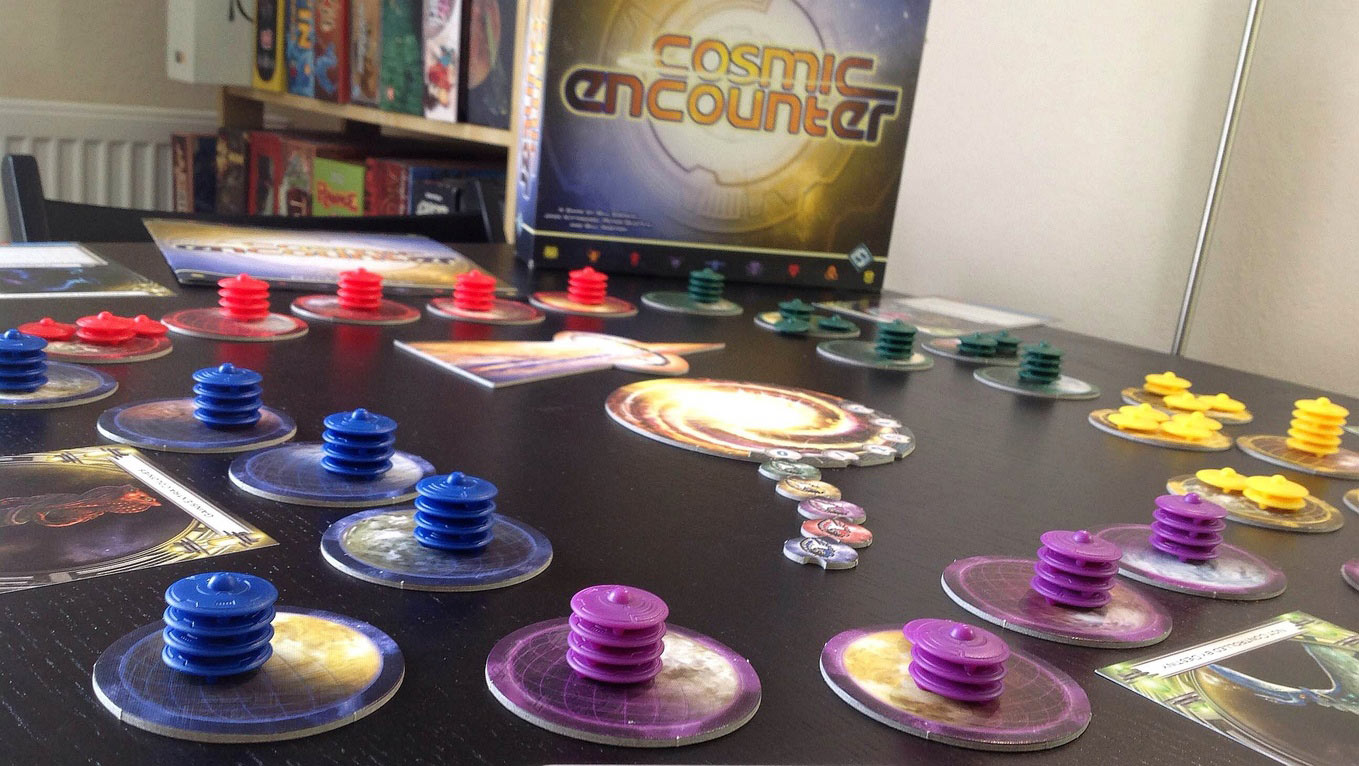 Paul: BoardGameGeek is a titan of the board game scene, one of the most comprehensive and consulted sites the hobby has, as well as a place to which we owe a huge debt of inspiration. It's also home to the absolute Board Game Geekiest among us, namely those with a monthly allowance for small zip-lock baggies. While we undoubtedly fall into that category too, we appreciate that not everyone does and it's inevitable that our opinions will diverge, right?
Just what do we make of those most esteemed of titles that are forever locked in an eternal battle for a place in BGG's Top 100 rankings? This week, we'll be giving an extensive, nay, exhaustive breakdown of that list, telling you what we've covered, what we thought and even admitting what we've missed out on. So come with us as we count down the games in a whole week's worth of analysis and adventure!
a good ol' flecking, matt's hats, big-boy joys, it's all about the soup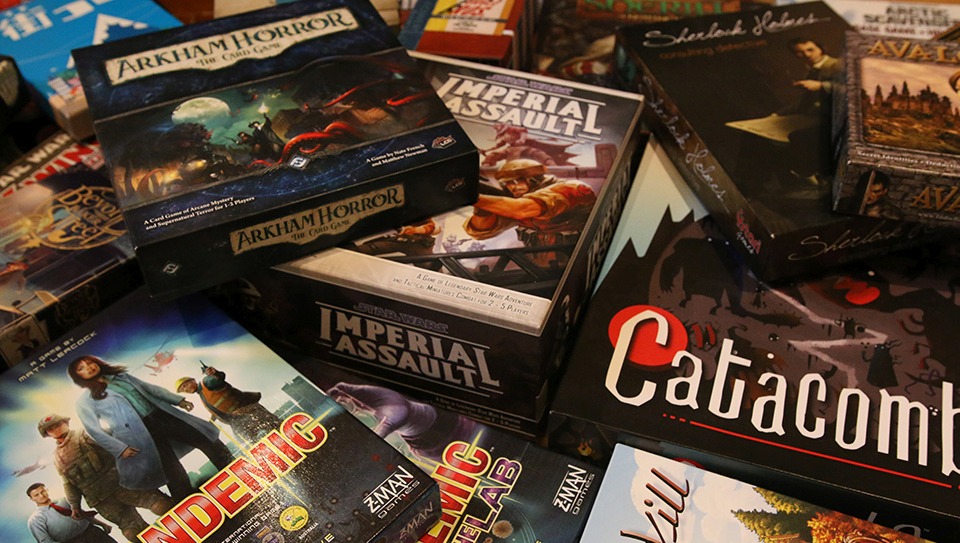 [Following on from our expedition into Quinns' board game collection and the polite visit to Paul's, it's now Matt's turn. Enjoy, everybody!]
Matt: Contrary to popular belief, I am not a man of infinite luxury. Paul has an entire cupboard just for games - Quintin has a cavernous loft to explore. Many have climbed that ladder and never been seen alive again, fading away to become a new addition to the dark and dusty collage of cardboard and bones. Basically those boys have space to play with. I however, have a shelf.
But it's a big shelf! Oh my. There's plenty of room in the rest of my flat, but my wife is a bit of a cheery dictator when it comes to interior design - so the sins of the husband must be tidied away. It's occasionally annoying, but it does mean I get to live in a genuinely beautiful, tidy place? Swings and roundabouts, life is compromise.
Downton Abbey, an accident, 300 games, 800 spiders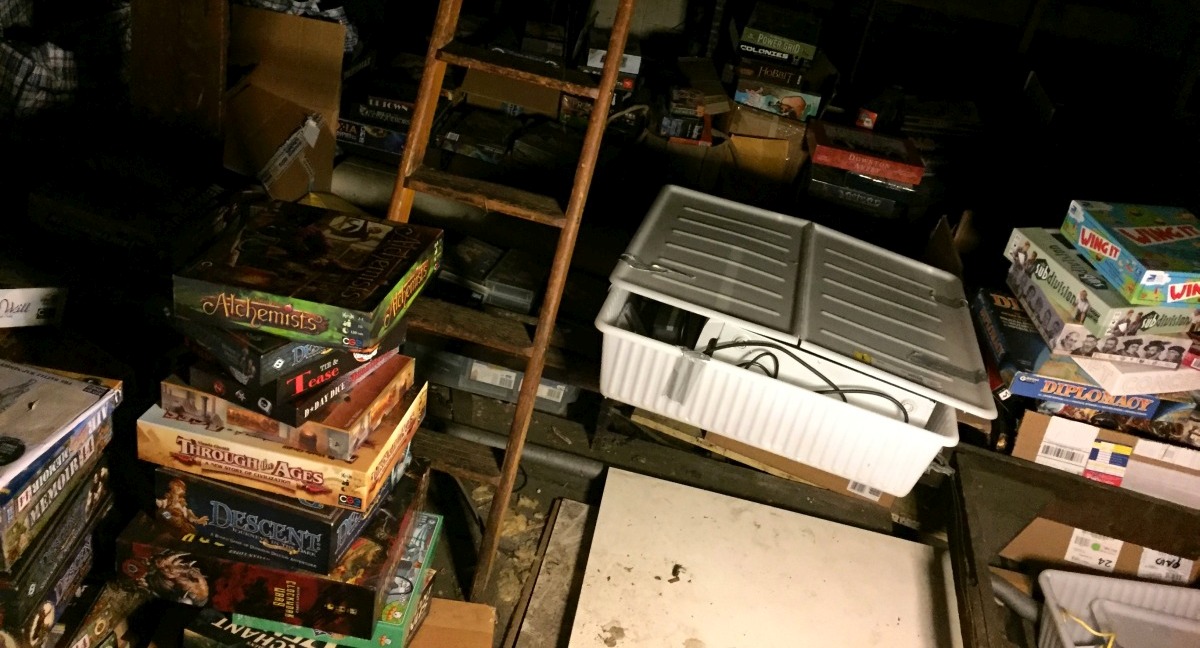 Quinns
: Ladies and gentlemen, roll up! It's time for a new series where we take a look a team SU&SD's board game collections. Come and see! Be amazed. Be aghast. Be envious. Comment with thought-provoking assertions like "why do you have that game it is bad".
You guys will have seen my collection in the background of loads of SU&SD videos, but I don't think you've seen the work that goes into it. Come with me today as I perform... a CULL.
space couches, dranking wine, delicious oranges, controlling a cave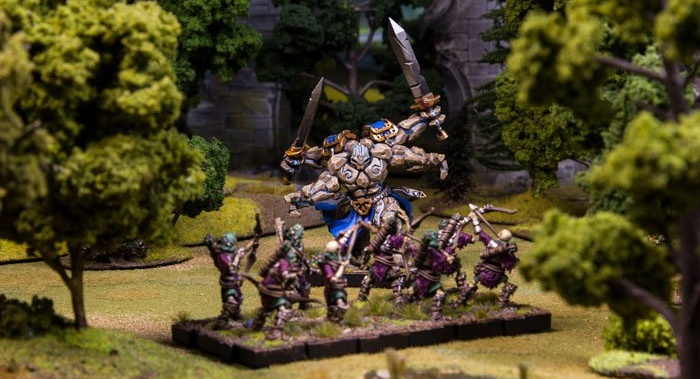 Paul
: You know what they call the city that never sleeps?
Quinns: New Yo-
Paul: That's right! The city of Games News! Even while we and half of the rest of the industry were away at GenCon, the games news just came coming. It flowed like liquid, a wave rushing across the internet, a great deal of it gushing straight out of a valve left open by Fantasy Flight. The peak of that tsunami was surely Runewars, their tremendous miniatures game announcement.
And make no mistake, this is a big deal. Runewars (not to be confused with the board game of the same name) is Fantasy Flight striding boldly into the fantasy miniatures battleground, building on their experience with smaller scale games like X-Wing and Armada. There will be similar movement templates and command dials, but this time combined with the army-scale fantasy combat of, well, of Warhammer.
dendans, singles, teams, toddlers, overlords, narwhals, couples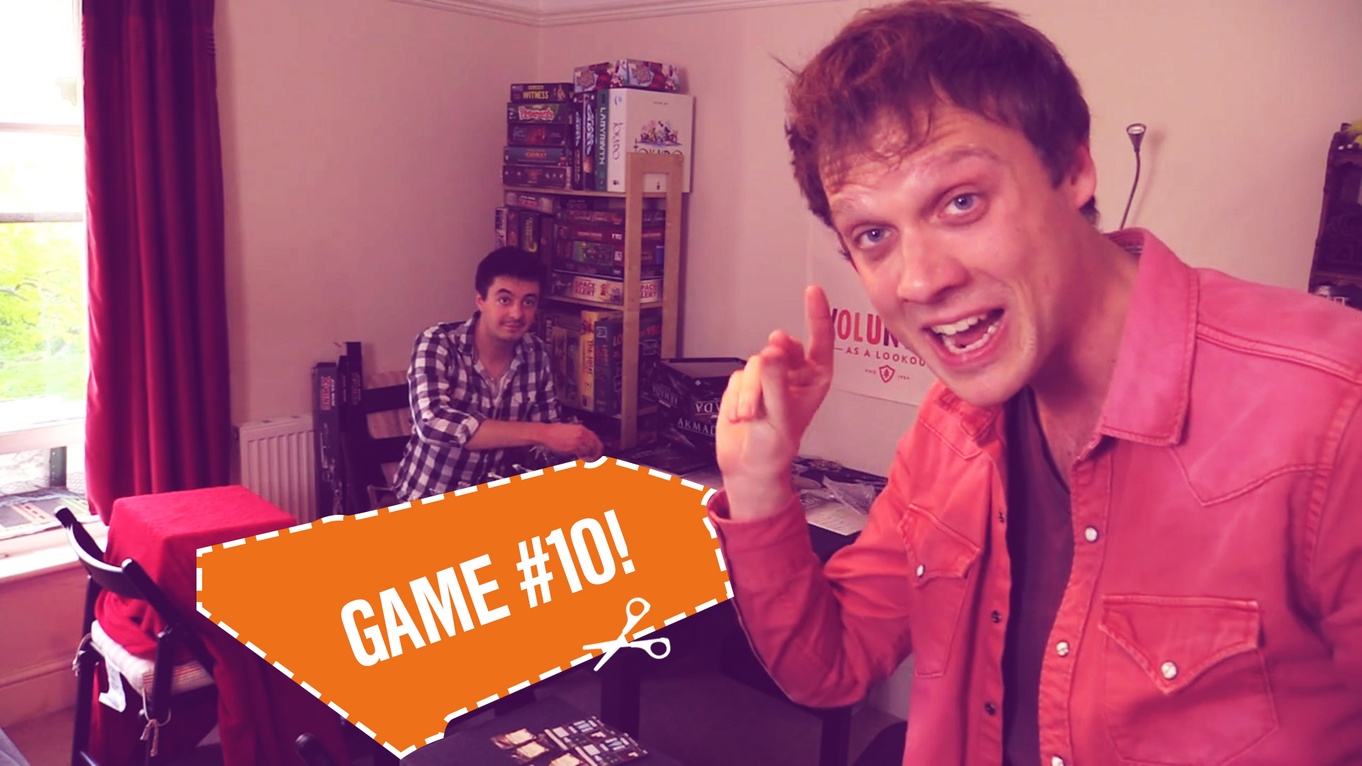 Operator
: I WANT TO LOOK AWAY
Quinns: DON'T LOOK AWAY
Operator: IT'S... TOO... BEAUUUTIFUUUL
delicious lemon drinks, horrible lizards, the terrible fairgrounds of matt's childhood
First off, be warned that there is an unexpected disco interlude starting at 06:46. Brendan spilled some raw beats on our editing PC and the resulting funk has gotten into the motherboard, but we're uploading a fix (with slightly better overall audio) now. It should be up by midnight GMT.
Second off, allow us to present the crown jewel in our Expansionanuary festivities! A ginormous Let's Play of us finishing a full-size game of Cosmic Encounter, proving once and for all in a controlled, scientific environment just how much fun this game can be.
Enjoy, everybody!
dangerous bombs, sugar-free minuts, the socialist dream, the sycophant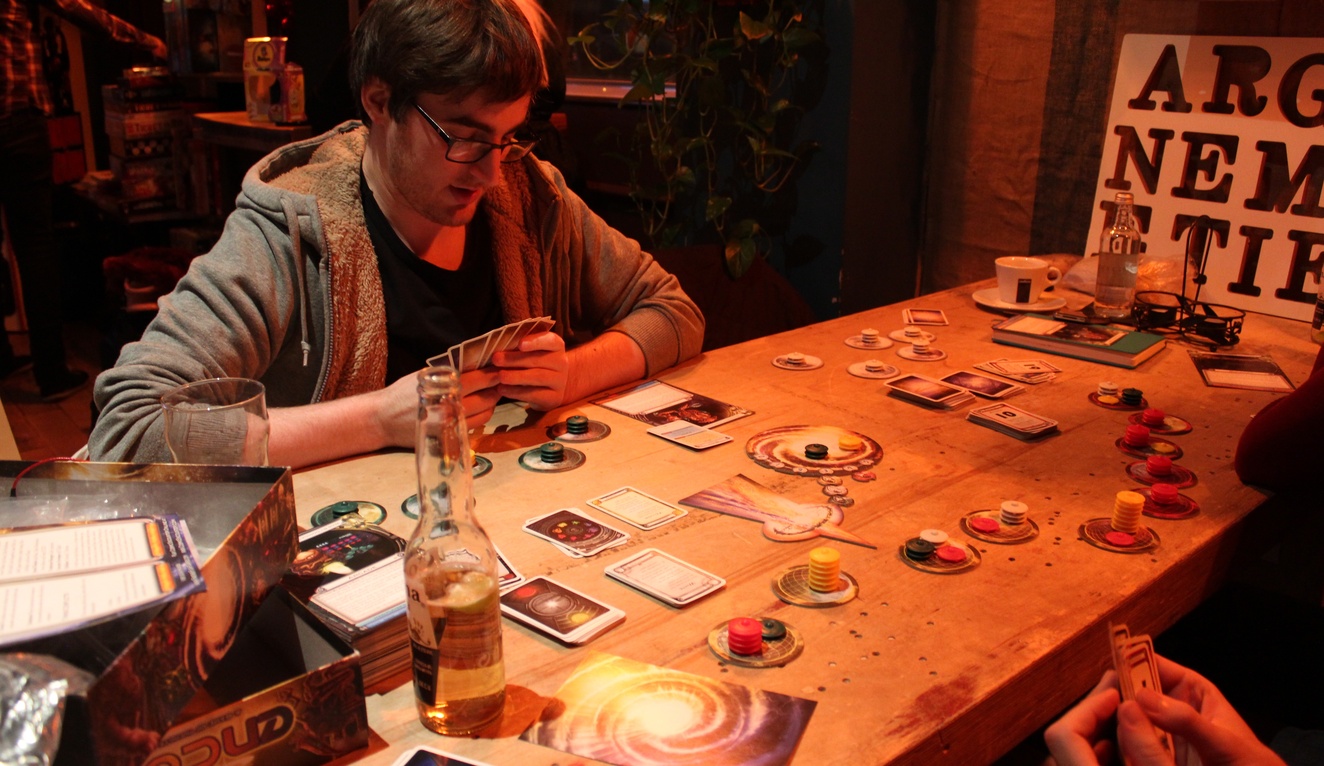 Matt
: What a wonderful world of Cosmic Encounters! If we only had spaceships and SPACE (in our hearts) then we might be able to build a better society on the fringes of our fragile galaxy.
Quinns: What are you doing Matt, this is a board games thing.
Matt: I'm getting everyone in that feel-good 1970's vibe, when peace and hope and good-vibes ruled the planet and Cosmic Encounter first came out. A decade when man first stepped upon the moon, a famous rock band called Beatles was formed, and everyone had a nice time with flowers.
Quinns: I haven't got time to fix you, Mattt, so let's move on. Cosmic Encounter is a brilliant thing. Possibly THE BEST thing, as concluded in our gargantuan Top 25 list at the end of last year, and people who haven't heard of it should check out this review. But the time for twenty-fives and tops is behind us, and we're deep into the fog of a cruel Expansionanuary.
Matt: That's true! I can't even feel my fingers and fear that my extremities may soon be gone. But that darkness is being somewhat tempered by the fact that we now get to write a HOT ARTICLE about every single Cosmic expansion that's been released to date. Five different boxes of madness that add a total of 115 (that's one hundred and fifteen) new aliens to the base game - a staggering increase of 230% to the base game's already ludicrous wad of 50 aliens.
oh god, honourable mentions, the alien gurgey, quash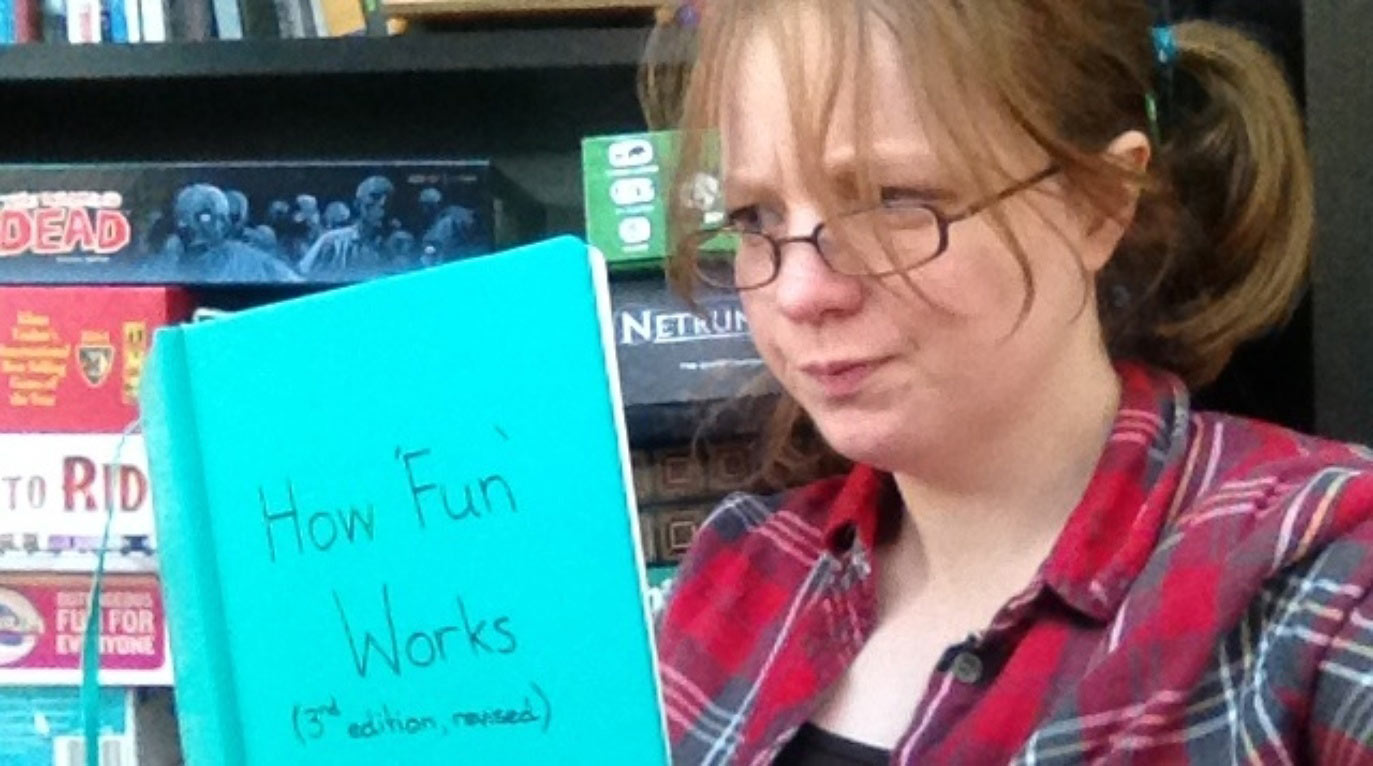 Quinns
: Here we go.
Warning: Contains opinions.
playing the cabbage, playing the dragon, sordid loops, unwelcome guests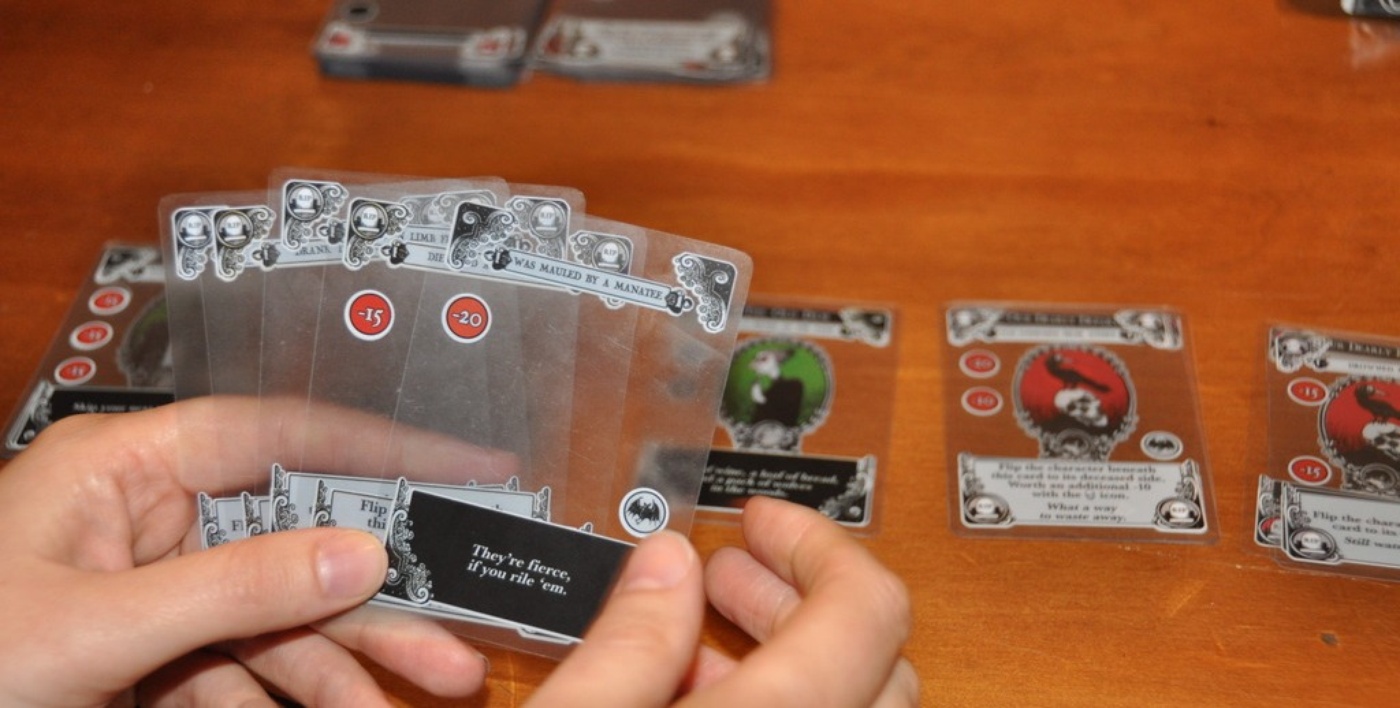 Quinns
: Morning, everyone! How's your day going? Stuck at work? At least you don't have a contract killer walking around with your personal details. Today is the first day of my
Street Wars
game, a four week, one-hit kill watergun fight. You can track our game
here
. Oh god, somebody's already died. This is just like the Hunger Games. Except I'm only hungry because I'm too scared to go to the shops.
Gloom, seen above, is another popular game of pitiful situations, and this week we learned a 2nd edition is on the way. Unusually for a game about being trapped down wells and murdered by squids, the new edition will be a fairly undramatic thing. The best part is that Gloom's three out-of-print expansions - Unwelcome Guests, Unhappy Homes and Unfortunate Expeditions - are all being reprinted! And we'll get a host of "minor improvements to gameplay and card design", but all still be compatible with your existing Gloom cards.