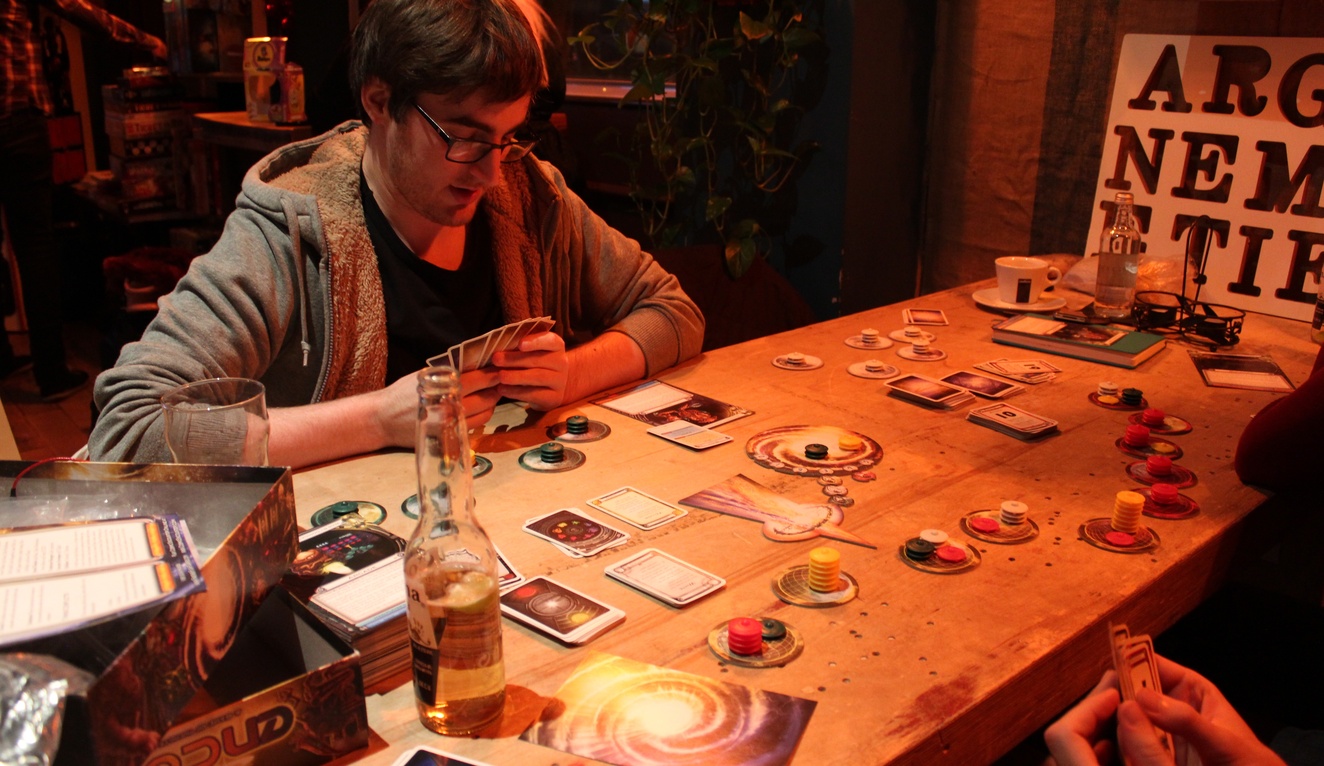 Matt: What a wonderful world of Cosmic Encounters! If we only had spaceships and SPACE (in our hearts) then we might be able to build a better society on the fringes of our fragile galaxy.
Quinns: What are you doing Matt, this is a board games thing.
Matt: I'm getting everyone in that feel-good 1970's vibe, when peace and hope and good-vibes ruled the planet and Cosmic Encounter first came out. A decade when man first stepped upon the moon, a famous rock band called Beatles was formed, and everyone had a nice time with flowers.
Quinns: I haven't got time to fix you, Mattt, so let's move on. Cosmic Encounter is a brilliant thing. Possibly THE BEST thing, as concluded in our gargantuan Top 25 list at the end of last year, and people who haven't heard of it should check out this review. But the time for twenty-fives and tops is behind us, and we're deep into the fog of a cruel Expansionanuary.
Matt: That's true! I can't even feel my fingers and fear that my extremities may soon be gone. But that darkness is being somewhat tempered by the fact that we now get to write a HOT ARTICLE about every single Cosmic expansion that's been released to date. Five different boxes of madness that add a total of 115 (that's one hundred and fifteen) new aliens to the base game – a staggering increase of 230% to the base game's already ludicrous wad of 50 aliens.
Read More