boat soup, Dobble: The Movie, it's just catan all the way down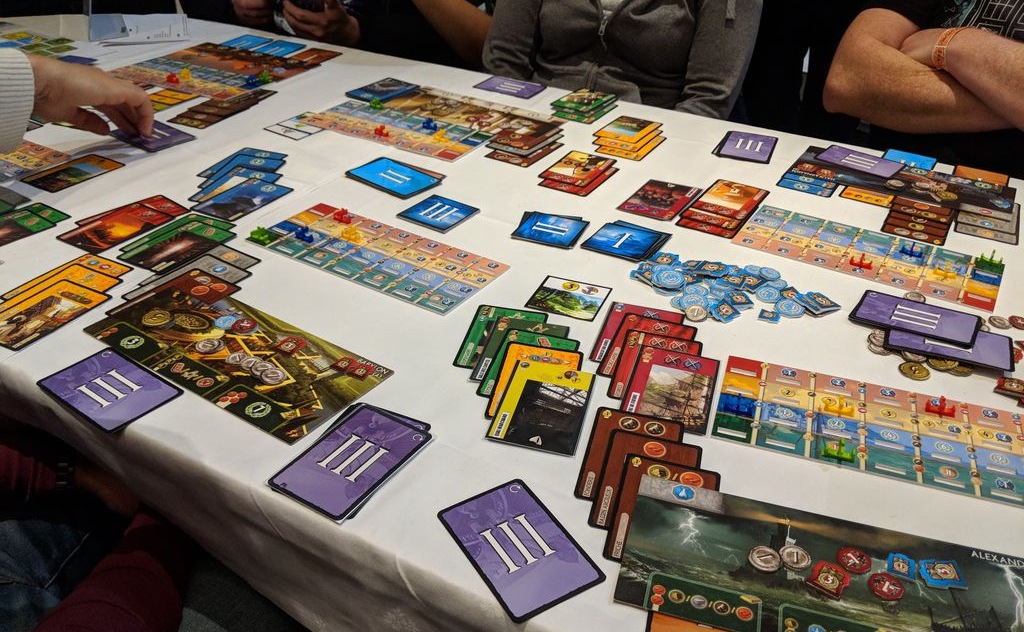 Paul
: Welcome to Shut Up & Sit Down's Games News, the only organic board games news on the internet, specially selected by our team of expert newsologists and prepared for you with only the very highest quality ingredients.
Quinns: That's right. Our artisanal news is of the very highest quality and proven by science to be extremely good for your health. Ah, I see the first course is being served now! A light soup full of tiny boats, representing the latest expansion for legendary drafting game 7 Wonders- 7 Wonders: Armada!
Paul: Of course! What is the ocean if not a really, really, really big soup?
a bunch of winkers, getting digital wood, bad rodney, seafaring spuds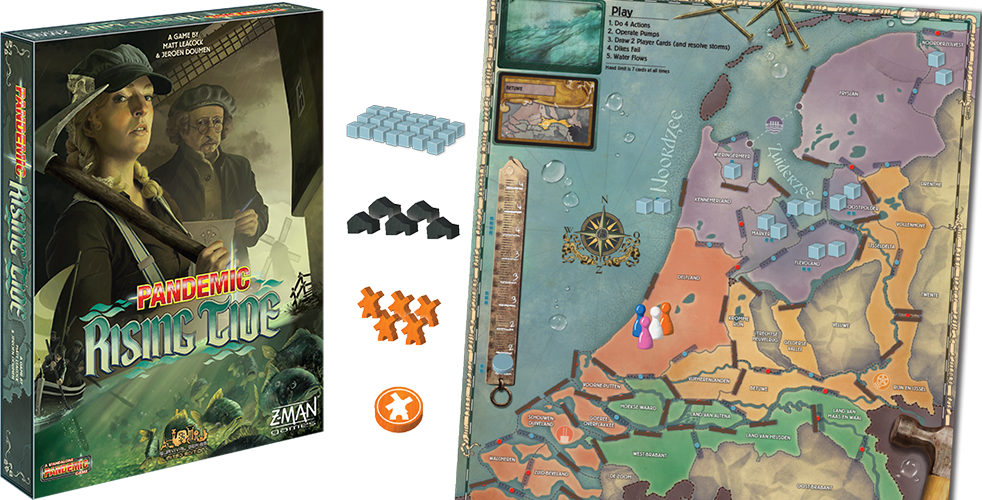 Paul
: It was a case of bad timing when Z-Man Games
announced Pandemic: Rising Tide
, as their scheduling couldn't possibly have foreseen simultaneously flooding in eastern Texas and eastern India, and they very quickly
issued an apology
. That could've been the end of it, but Z-Man are also donating five dollars from every pre-order to Hurricane Harvey relief efforts.
It's a difficult time for a lot of people in the Caribbean and the Gulf Coast right now. Our thoughts are also with the Dice Tower team members who have been forced to evacuate their homes. We hope they can return to enjoying the board games we all love very soon.
reeking of solvents, bloated with hope, an early sumo, a vital box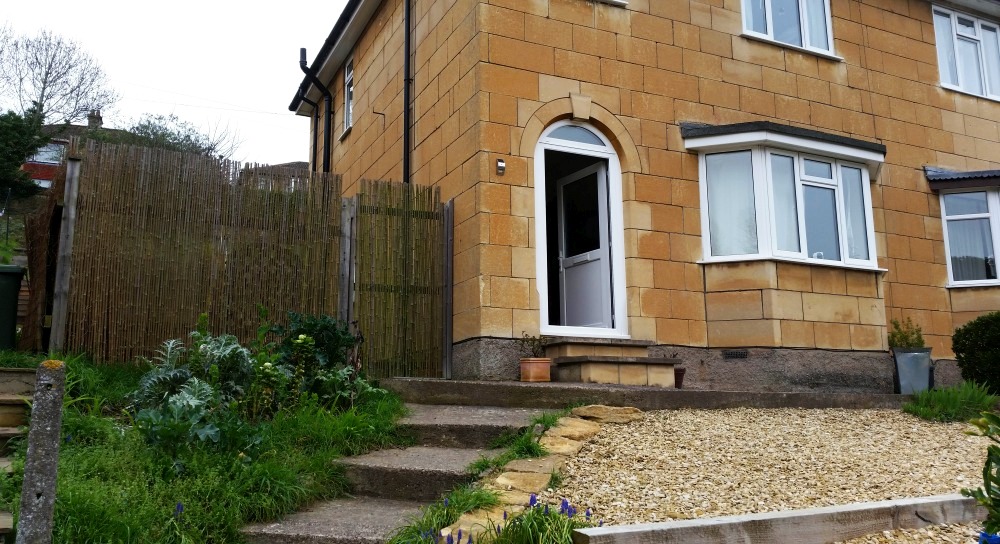 [Our series on the collections of our writers continues! Today it's the turn of long-time contributor Matt Thrower. If you missed our previous entries, you can now navigate to them using those buttons on the right. Enjoy, everybody!]
Thrower: Well hello there! Nice of you to stop by. Hope you had a good journey. It's rare we get the chance to entertain adult visitors, with all the space the children take up. So, please, let me show you round the house.
The first thing you learn as a parent is that every other parent lives in a pristine house. Even when chasing after kids has left them looking like exhausted pandas, their houses are still clean and tidy. Naturally, ours has to be the same. We'd all be happier if everyone could drop this charade and wallow in their familial filth. Anyway, it's nice to have someone here who might appreciate the results.
Hang your coat up over there...
platonic solids, f***ing dragons, banana chilies, crooked governers, salty streaks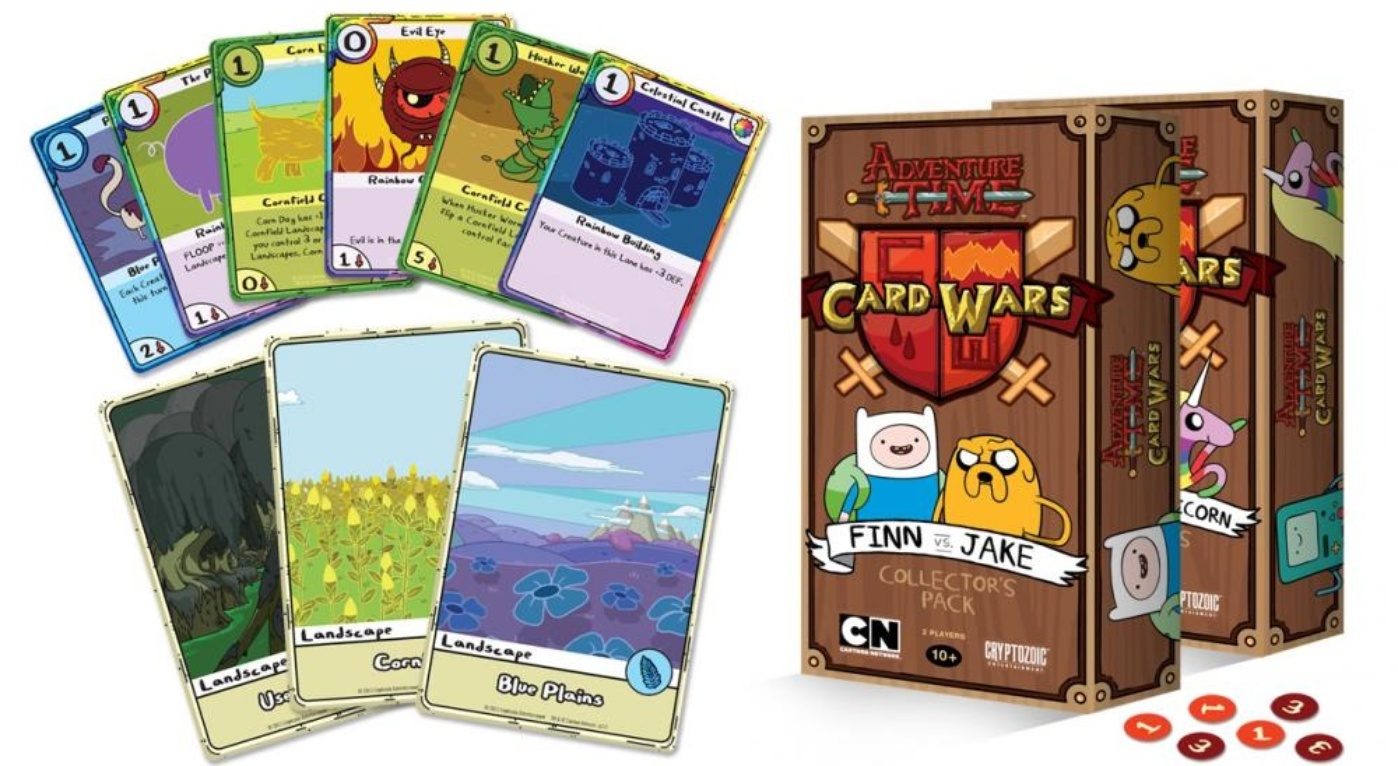 Quinns
: I didn't
want
to start with news that mediocrity-peddler Cryptozoic is now shipping the
official Adventure Time Card Game
, but it's the only story with a decent image. The sacrifices we must make so that SU&SD doesn't look like butt!
When I first heard that this was a real game based on the fictional Card Wars game they play in episode 92 of Adventure Time (potentially illegal video here), I thought this was an adorable idea. It's only now I realise that's like designing a game with one hand tied behind your back, while your other hand is tied to a game that doesn't exist and looks rubbish. So let's move on to some ACTUALLY EXCITING NEWS!
French tortoises, hate in an elevator, bent swords, hot bells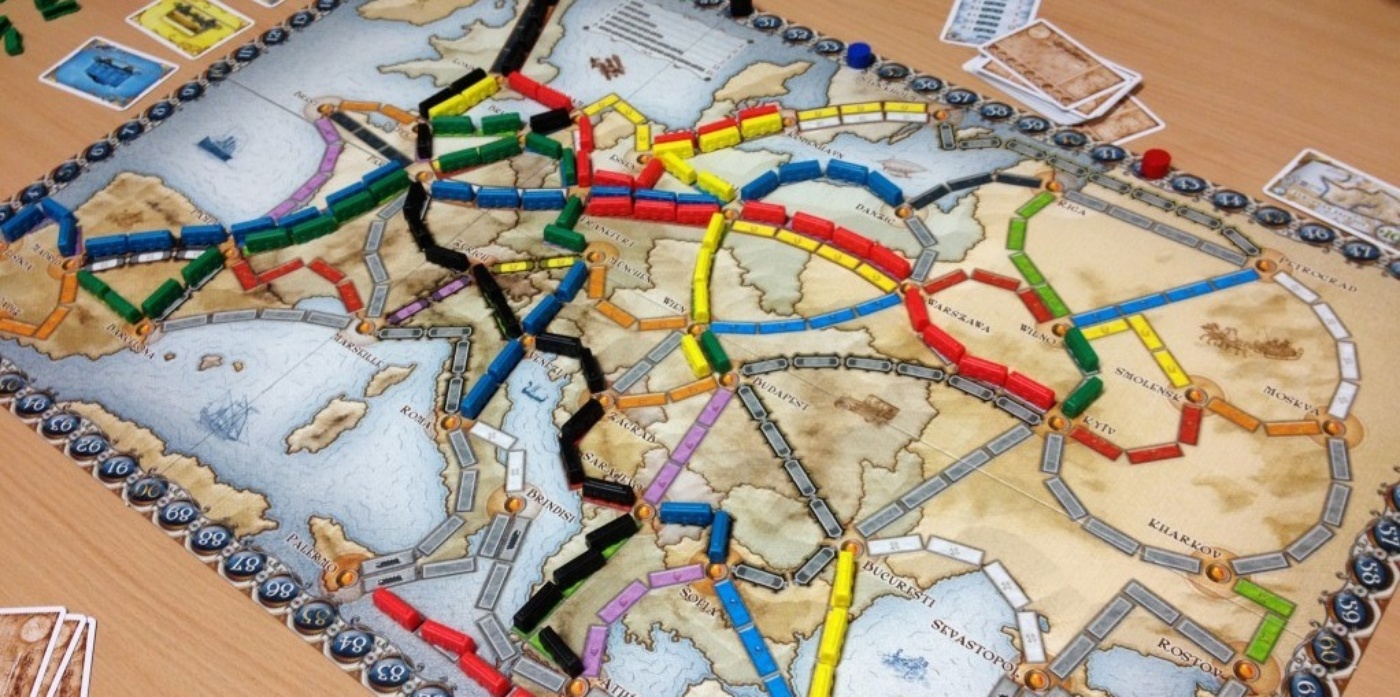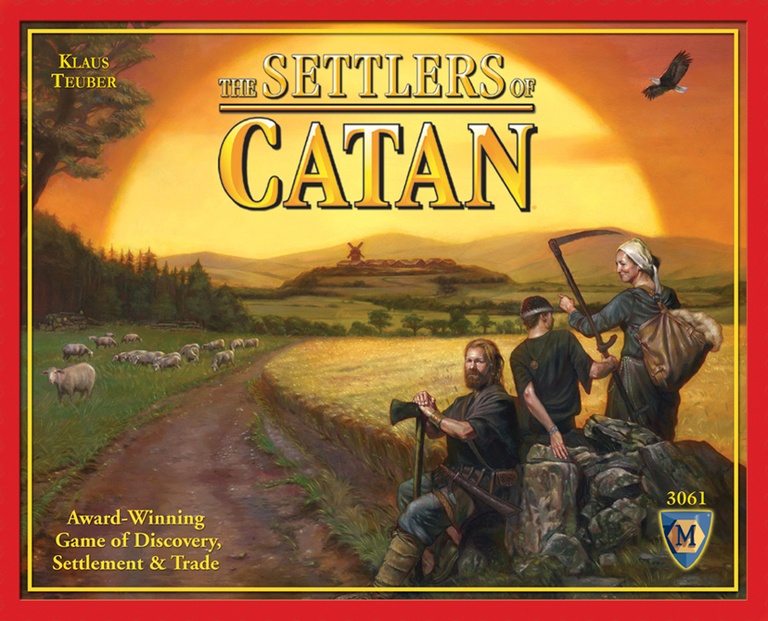 Picture yourself in the era of discoveries: after a long voyage of great deprivation, your ships have finally reached the coast of an uncharted island. Its name shall be Catan! But you are not the only discoverer. Other fearless seafarers have also landed on the shores of Catan: the race to settle the island has begun!
brackish milk, wizard!, somebody feed that poor boy
Last year Quinns gave a 40 minute talk at UK video game festival GameCity, designed to teach people about what's happening in board games and why gamers the world over MUST get involved.
Hear Quinns' caramel baritone as he provides evidence of why board game sales are rocketing up, three deadly arguments for why video gamers need to be playing board games, and even some jokes. Yes, JOKES.
The summer of 2012 is over! It's disappearing, like a boiled egg into the hungry belly of time. But don't be sad! The Summer Special, the biggest episode of board game review show Shut Up & Sit Down ever, is here to help.
We're reviewing games that are that much more relaxing! …which isn't to say we don't get a bit worked up. About all of them.
YouTube not working? Try Vimeo!
It's back! This sixth episode of the board games review show is entirely dedicated to just one very special person. But which person? Well, you'll just have to press play to find out. Or read the tags. Yeah, you could probably just read the tags.
Though if you did, you'd miss out on the most extraordinary board game reviews you've ever seen. That's a fact.
YouTube not working? Try Vimeo!
The Science Fiction Special sees the boys reviewing enormous games, exciting games and extraterrestrial games! Is this really wise, and quite where will this gaming journey take our hosts?
YouTube not working? Try Vimeo!