goose eggs, backwards walks, roaring roses, lamplight pizzling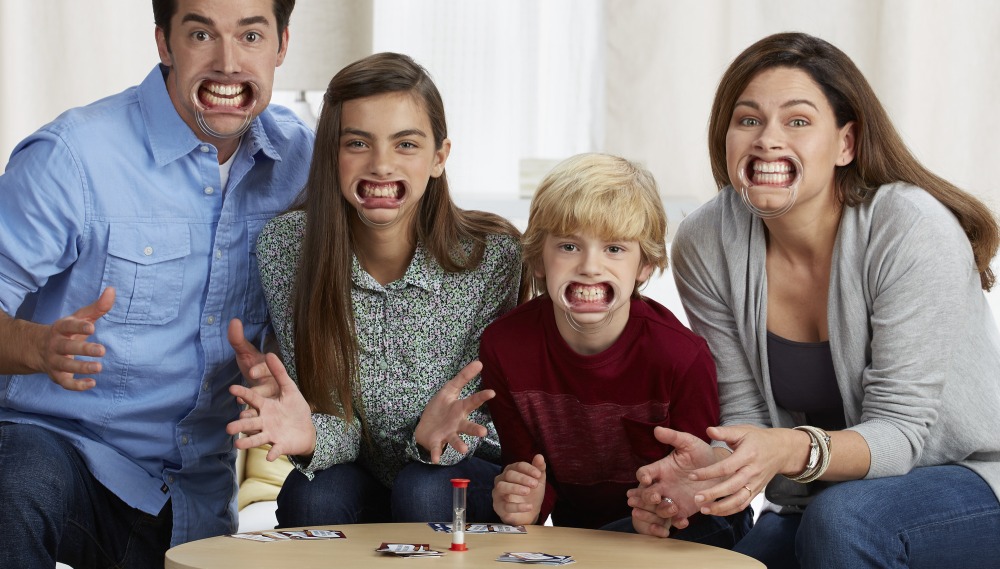 Quinns
: Hello everybody! So glad you could meet me here, at the Games News pub. It's my round! Who's for a pint of news? [points at you] News and soda, was it?
It's happy hour, so we're going to start out with a double news on the rocks. The nonsense-mongers at Hasbro have just unveiled two new games. Speak Out: Kids vs Parents is a familial evolution of their game Speak Out, both of which feature your team trying to work out what the hell you're saying while you wear a dentist's cheek retractor.
Doesn't that sound like a game we'd make up as part of a skit? I can only approve that Hasbro has made it a reality.
The press image for it (above) is freaking me out, though. The combination of Habro's clean-cut toy photography (which has always looked a little "uncanny valley" to me) with rictus grins is absolutely terrifying. Imagine coming downstairs and finding them in your living room. "WOULD YOU LIKE TO PLAY A GAME," bleats the mother, spraying spit across the room.
Paul's Cool Zone, Nautical nudges, entombed with Carcassonne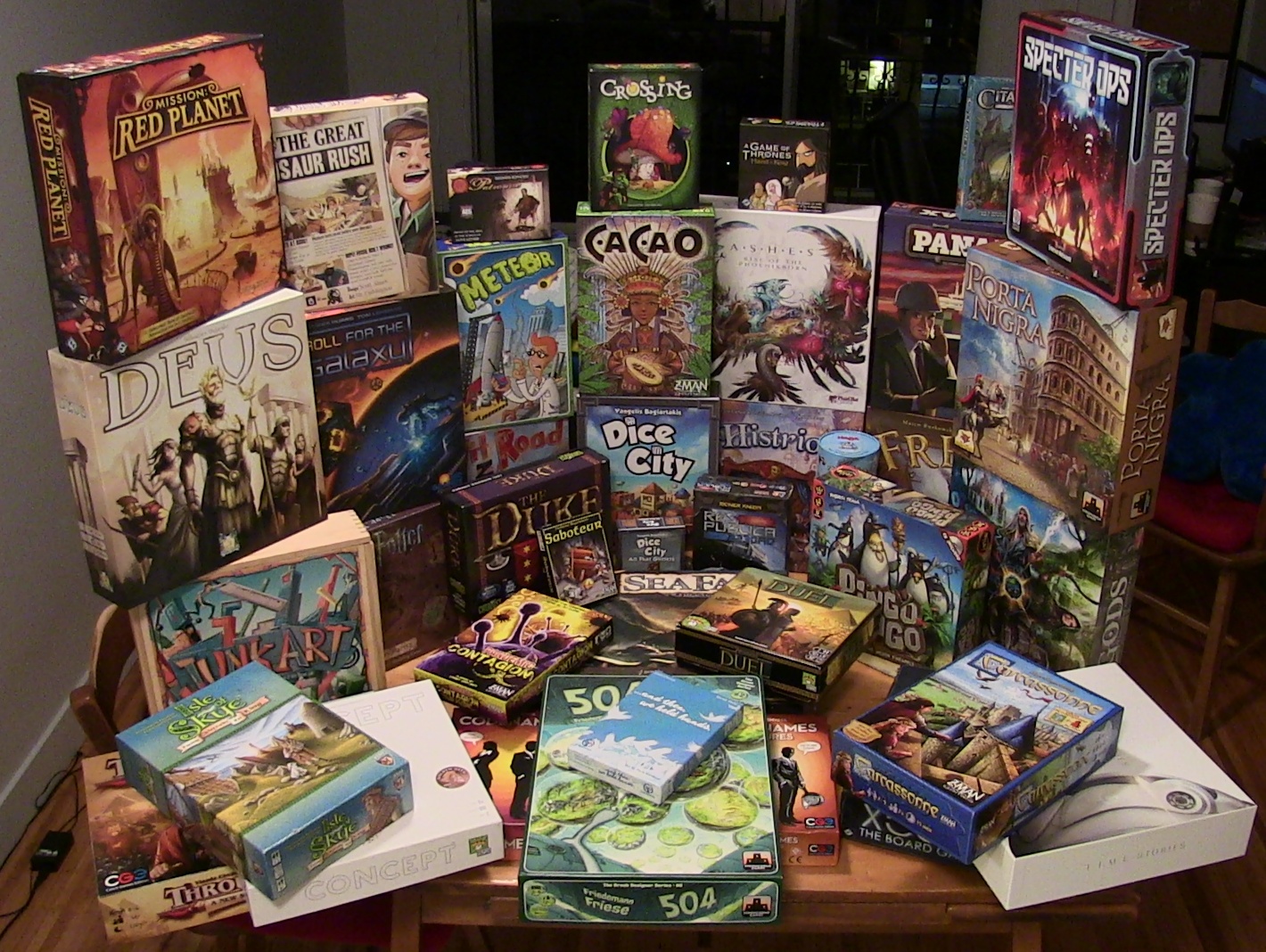 Paul: Welcome! Welcome to a very particular corner of my home. While apartment life in Vancouver doesn't afford me the sort of cavernous attic that we peeped into when Quinns talked about his game collection, I do have a very particular place where I keep mine, all safe and warm and pristine...
a sweet glass of fosters, a warm spill of entrails, a garden full of hedgehogs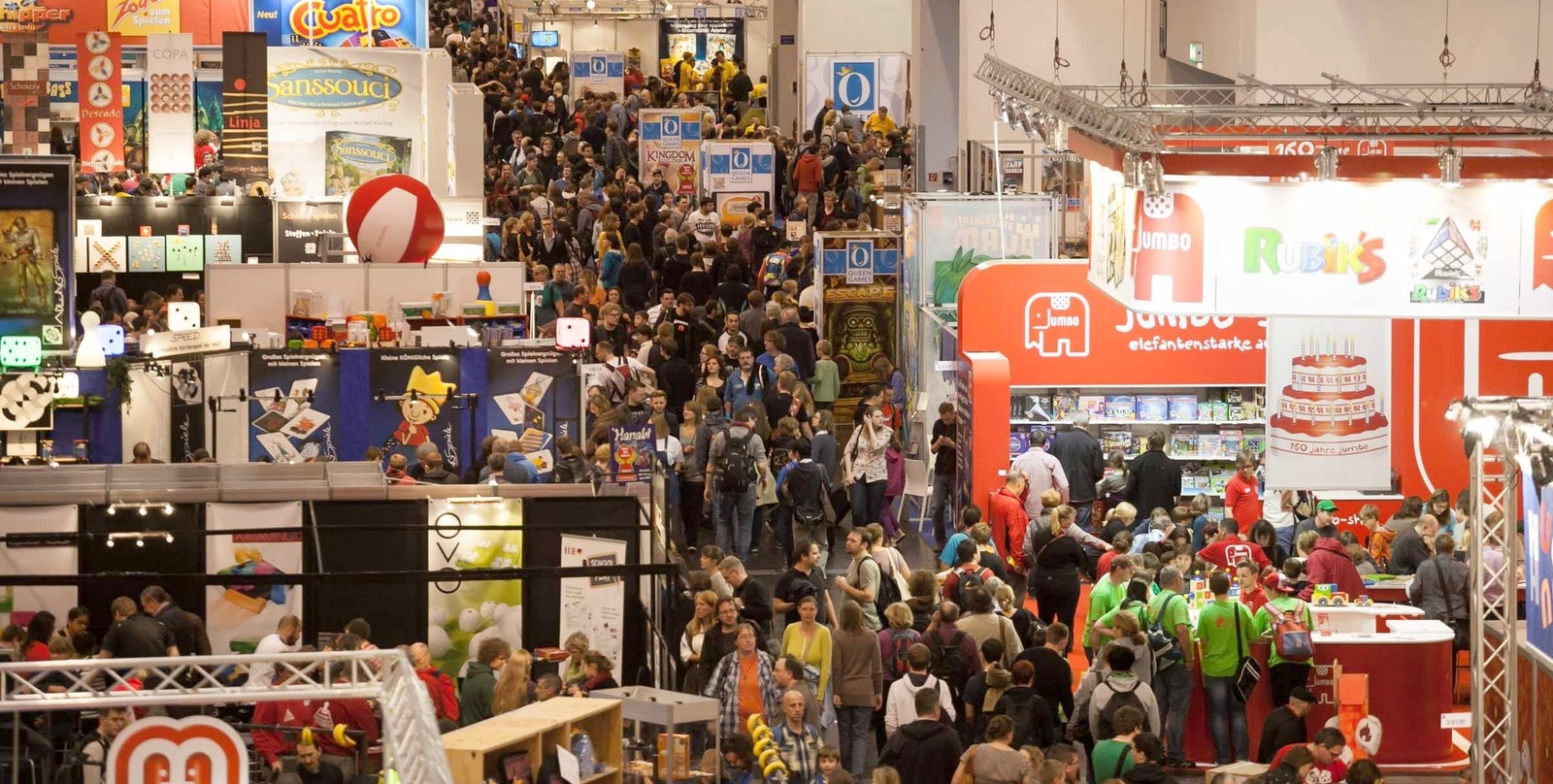 Quinns
: It's the week of Spiel, Germany's largest board game convention! Break out the bratwurst.
Paul: Keep calm and curryworst... on?
Quinns: I wonder which games will have stollen our hearts by the end.
Paul: Let's talk card games and kartoffelpuffer. Print runs and fischbrötchen!
Quinns: Are you just looking at the Wikipedia page on German food?
Paul: Yes.
Quinns: Well, nevermind that. I want to tell the people about my most-anticipated Spiel releases!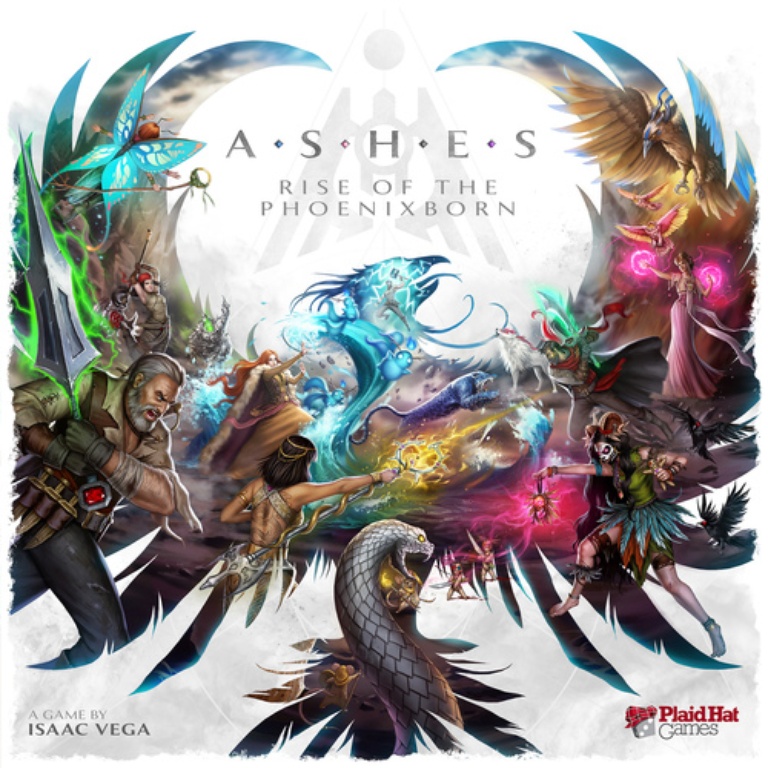 newton's prison, shoe precipitation, a few couple of dice
This week, Paul takes a trip to the clinic, as a result of looking at another new title from Plaid Hat Games. To everyone's surprise, he finds himself deckbuilding with
Ashes: Rise of the Phoenixborn
. Deckbuilding! Whatever will happen next?
Seriously, what will happen next? Paul's been unable to get hold of Quinns since setting up the North American office and now he's acting a little out of character.

Quinns
: Hello and welcome, I hope you're all ready for another piping hot serving of Games News. Today, we have a double news, in which I'm joined by Paul and we'll be firing off the news together, manning the News Cannons. Rotating the News Turrets.
Paul: I had to get up very early for this.
Quinns: So shall we dive right in?
Paul: Because of the time difference, it's 4am in Shut Up & Sit Down's North American Office and also 1986...
Quinns: Let's go!
Paul: ...I'm using a dial-up modem.
Quinns: First up!