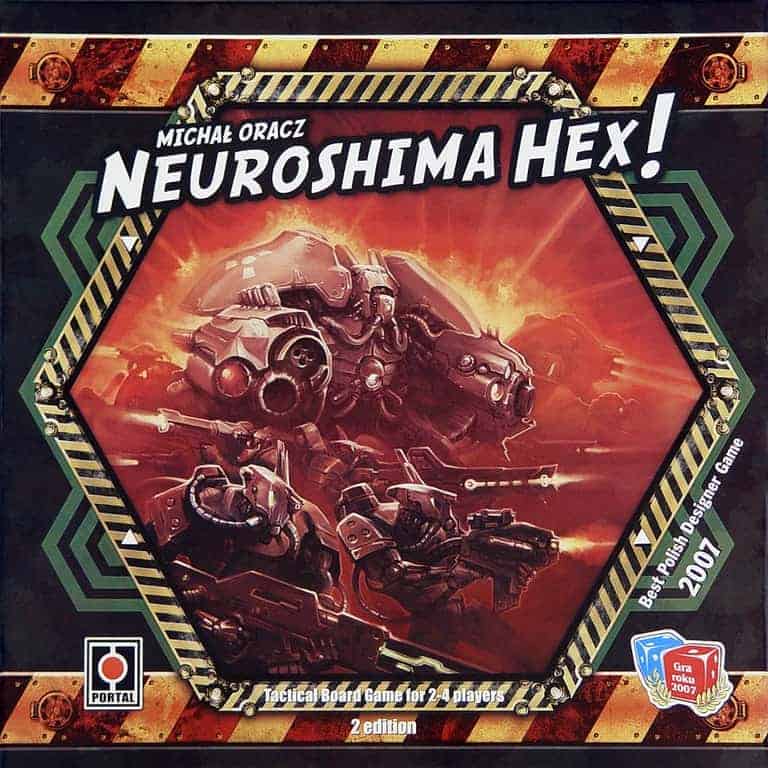 Buying from these fine retailers helps support Shut Up & Sit Down.
Neuroshima HEX is a dynamic wargame set in the post-apocaliptic world of Neuroshima RPG. Each player commands his army and tries to place his units (tiles) on the board in the most efficient way; the object is the destruction of your enemy's HQ buildings. In the box you will find four different armies: The Hegemony, The Outpost, The Mutants and The Moloch.
Neuroshima HEX is expanded by two expansions: Babel 13 and Duel. Both of them introduce new armies and new boards that differ the gameplay.
Neuroshima HEX has two foreign editions, US edition by Z-Man Games and French edition by IELLO.
On May 2007 Neuroshima Hex was awarded a special jury distinction for the Best Polish Designer Game published in 2006