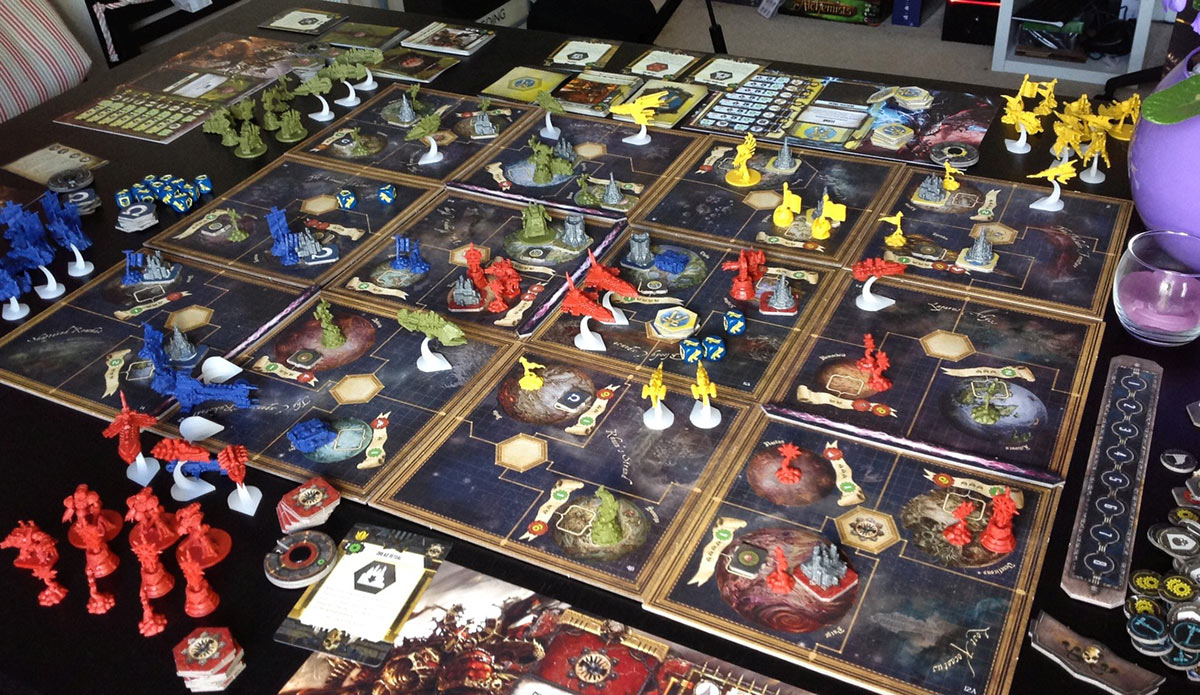 Quinns: I don't really like the Warhammer universes. When I was a kid I couldn't get enough of them. "In the grim darkness of the future there is only war"? Holy shit!
These days I find them a little tired. Conflict is exciting, but not without peace to contrast it with, and not when you siphon all the humanity out of it. Where's the ego and romance? Where are the themes and mysteries? And obviously: Where are the women?
Let me wrap this up before people start sending me photos of Sisters of Battle, or pointing out that the expanded universe is awesome (I know!). My point is I was a little grouchy when I opened up of Forbidden Stars, Fantasy Flight's new, striking war game set in the Warhammer 40K universe.
I'm happy to say that Forbidden Stars defrosted my icy heart. This game is sensational.
Read More