Downton Abbey, an accident, 300 games, 800 spiders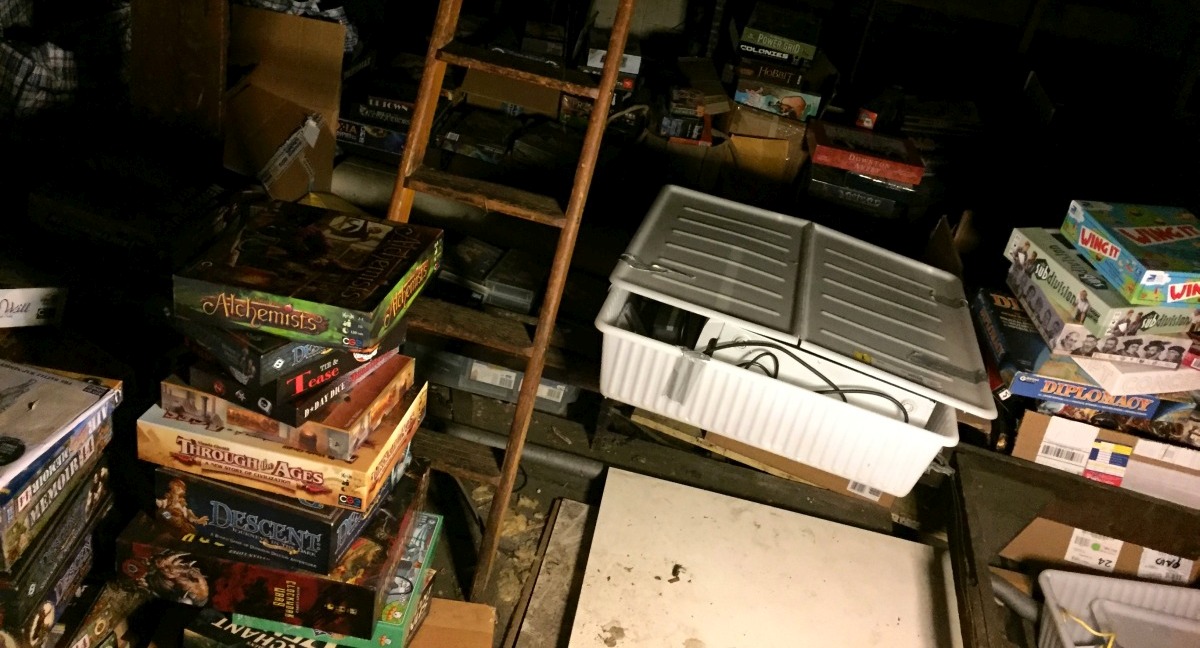 Quinns
: Ladies and gentlemen, roll up! It's time for a new series where we take a look a team SU&SD's board game collections. Come and see! Be amazed. Be aghast. Be envious. Comment with thought-provoking assertions like "why do you have that game it is bad".
You guys will have seen my collection in the background of loads of SU&SD videos, but I don't think you've seen the work that goes into it. Come with me today as I perform... a CULL.
bleating in the barn, i wonder if judi dench is a half-elf, who's been holding up the damn elevator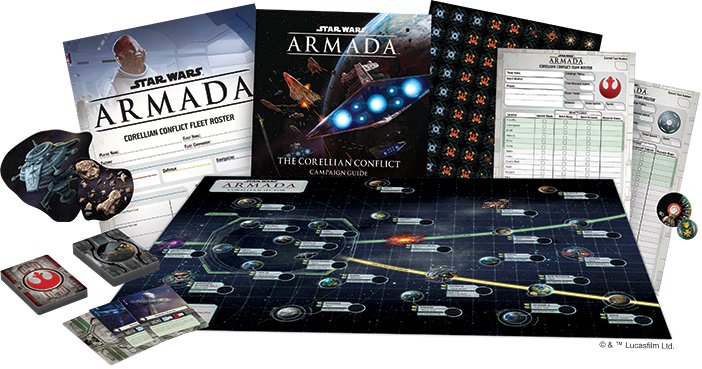 Paul
: Oh my word. This week's Games News is a BUMPER CROP. It seems that, as harvest season approaches, the industry is just so damn
fertile
. The boughs are heavy with games. The fields are thick with gossip. The vineyards are ripe with new releases. Let's get our scythes out and SWING AWAY.
First up, though, let's pluck and bite right into the biggest piece of industry news in some time: Board games titan Asmodee has moved to acquire F2Z Entertainment, no small fry in their own right. With each passing year, Asmodee grow ever stronger…
dendans, singles, teams, toddlers, overlords, narwhals, couples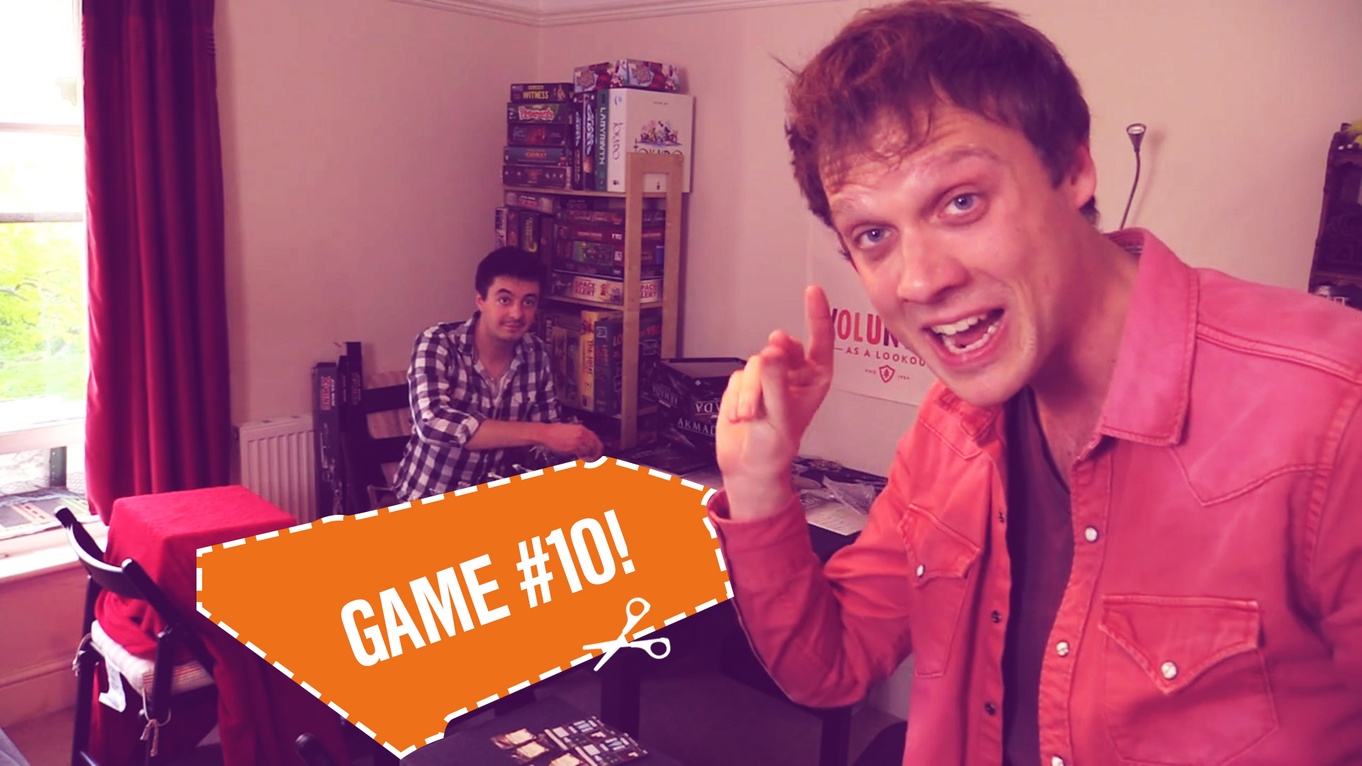 Operator
: I WANT TO LOOK AWAY
Quinns: DON'T LOOK AWAY
Operator: IT'S... TOO... BEAUUUTIFUUUL
I'm sure you understand, sorry for blowing up kashyyyk but it had too many ys
Oh god. Sit down. The new podcast is out, and we've peaked. We'll never have a lineup like this again.
Last week we enjoyed exclusive access to scalding-hot 2016 Fantasy Flight epic Star Wars: Rebellion, and on this podcast we want to tell you all about the fun we had with it. But that's not all! We also discuss our time with the wonderful new edition of Fury of Dracula, return to Star Wars: Armada and Quinns has sat down with Jeff Cannata of the DLC Podcast for a (well signposted) spoiler-ridden chat about Pandemic Legacy.
That's more amazing board games than is wholly decent. But you deserve it.
a really angry slice of pizza, gently crushing an exposed butt, sexy fingernails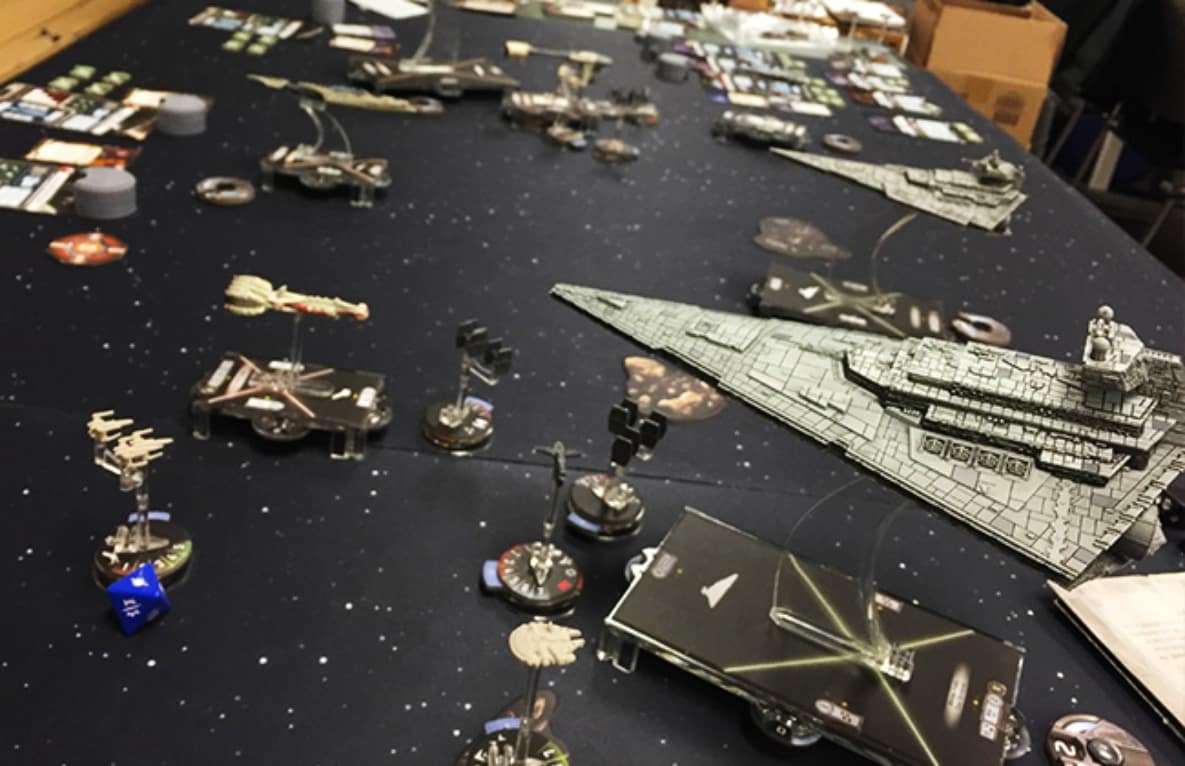 Paul
: Quinns I am so sorry that I blew up your space ship. I know you liked that space ship and you wanted to try out that space ship as part of Armada's Second Wave of Expansions, so I apologise for shooting it until it exploded. It was only a small space ship and it did not take much shooting before the exploding happened, so you cannot accuse me of excess.
However, I hope this won't colour your experience or your impressions of Wave 2, even though I, a completely inexperienced Armada player, blew up your space ship. And also a lot of your TIE fighters. Obviously I didn't do great, being new to the game and a little overwhelmed, yet I still seem to have shot a lot of things. How do you feel?
Quinns: I feel like a man who's been waiting six months for the Imperial Raider, and then you blew it up before it had fired a shot. So much for continuing our coverage of Star Wars Armada, which started with this written review and this fun Let's Play.
vampire trains, helicopter dice, table regurgitations, mind sports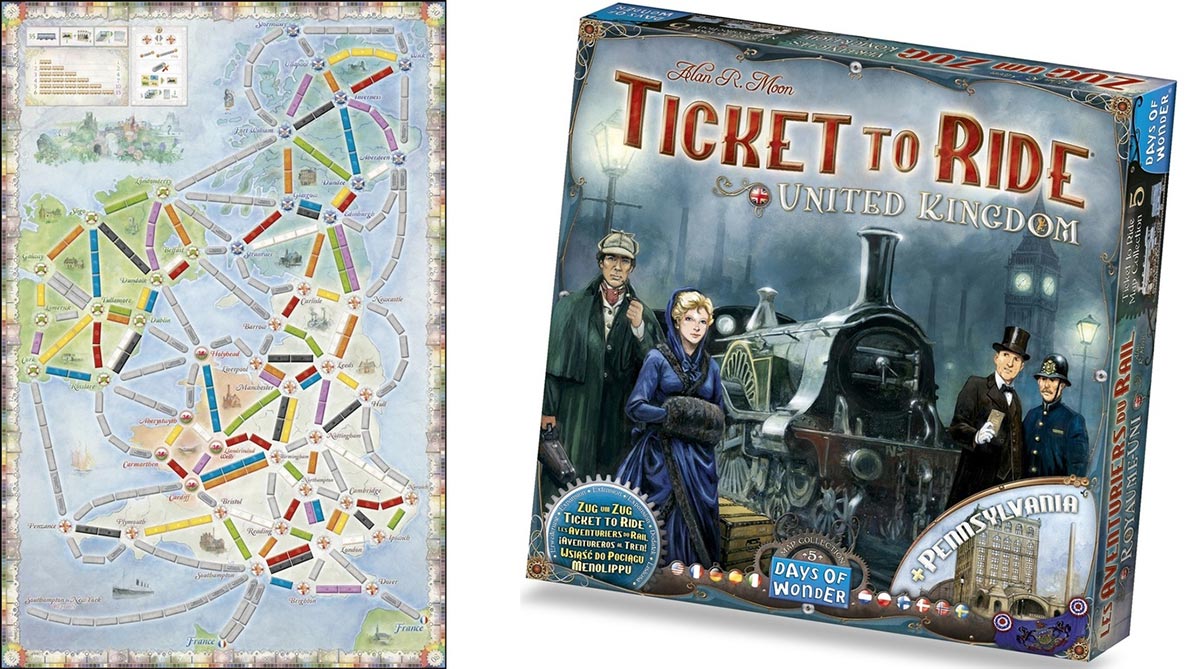 Quinns
: Welcome to the NEWS!
Never mind the jokes and reviews. The NEWS is what you come to this site for for, isn't it? A great sluice-tube of consumer information, poking through your window and filling your life with piping hot knowledge. Praise be to NEWS.
Today's first NEWS is that the latest map pack for Ticket to Ride is now available for pre-order, and will add new United Kingdom and Pennsylvania boards to the train-placement smash hit. As always with Ticket to Ride map packs, the new boards each boast new rules. The UK will feature technology upgrades, while Pennsylvania gets stocks and shares.
"This is boll****," UK Prime Minister David Cameron was heard to have said upon hearing the news. "We waited 11 years to be included in Ticket to Ride, and we're bundled with Pennsylvania? I don't even know where that is. Nobody does."
space chicken, star potatoes, luke is the harry potter of star wars
Does anyone remember
our written review
of the fabulous
Star Wars: Armada
? No? Of course not. You lot are visual creatures. You need to
watch us
nudging these tiny Star Destroyers and tinier X-Wings around the table before you'll believe a word of it.
Today, we proudly present a full, 300 point game of Armada between Quinns and his friend Lovely Tim, bolstered with the first wave of expansions, including such vessels as the Star Potato and the Long Fellow(?).
Special Thanks to Youtube channel Mini War Gaming, whose handicam style we totally nicked.

Quinns
: Hello and welcome, I hope you're all ready for another piping hot serving of Games News. Today, we have a double news, in which I'm joined by Paul and we'll be firing off the news together, manning the News Cannons. Rotating the News Turrets.
Paul: I had to get up very early for this.
Quinns: So shall we dive right in?
Paul: Because of the time difference, it's 4am in Shut Up & Sit Down's North American Office and also 1986...
Quinns: Let's go!
Paul: ...I'm using a dial-up modem.
Quinns: First up!
pants, ewoks, spaceballs, spacecows, spacebees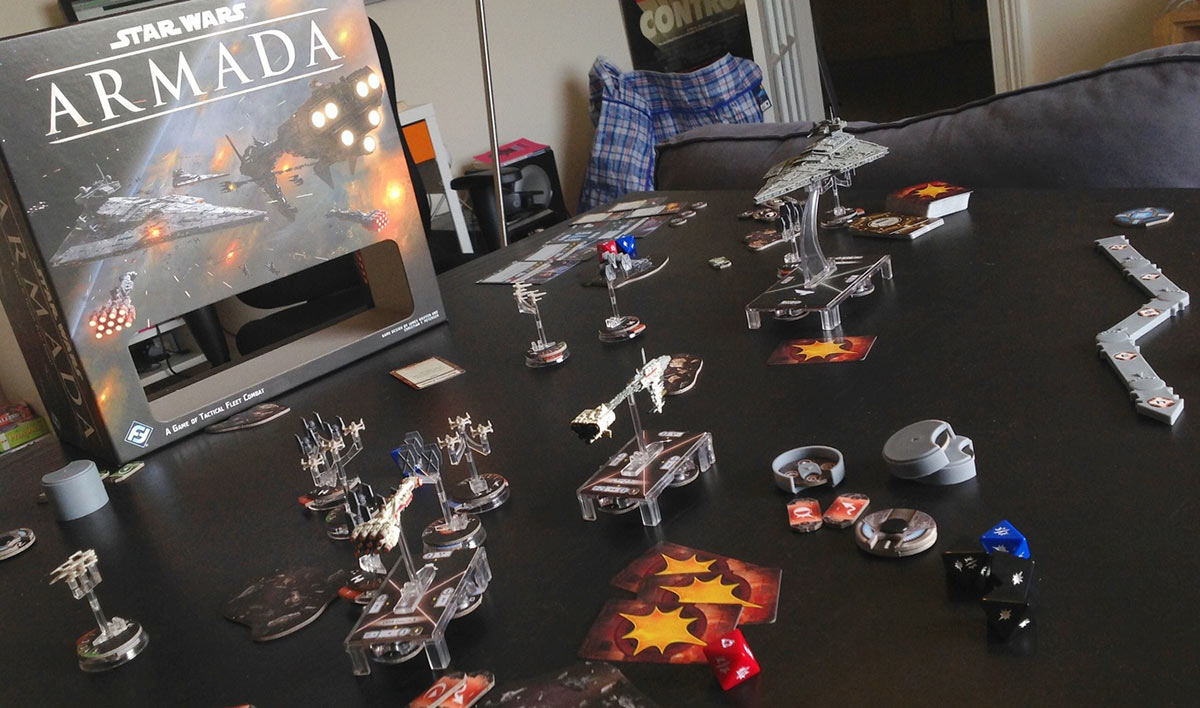 Paul
: Oh God, my head... Quinns? Quinns, why are you here? What did we do last night? Where are my pants?
Quinns: How much wine did you have? Oh, it was beautiful, Paul. We circled each other for hours, laughing, getting closer and ever closer. Finally, I got past your shields. It was wonderful.
Paul: Oh no.
Quinns: Then you activated your squadrons and managed to disable my turbolasers with your mighty TIE bombers.
Paul: Oh no. Wait. What?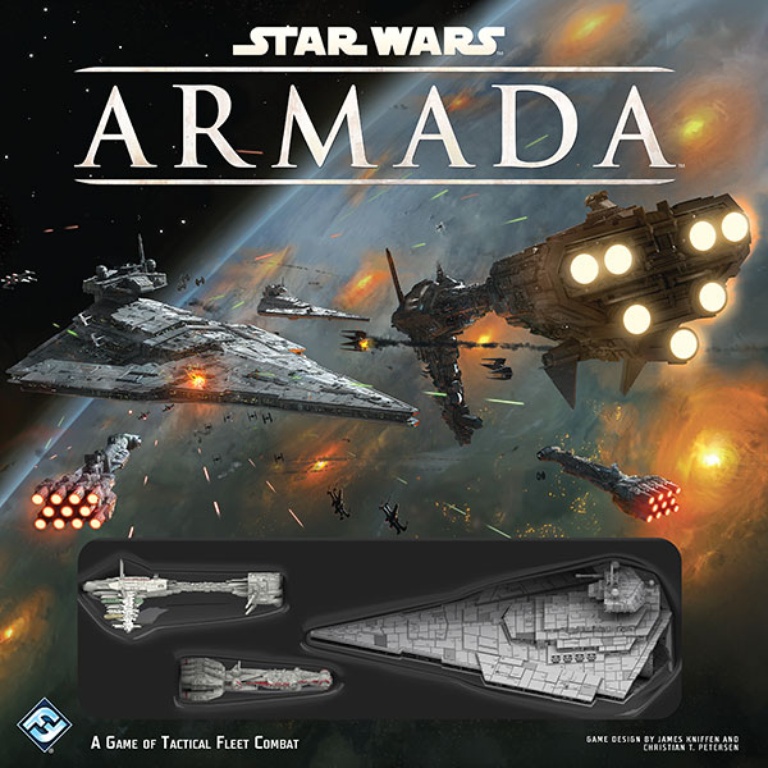 Rebel and Imperial fleets fight for the fate of the galaxy in Star Wars™: Armada, the two-player miniatures game of epic Star Wars space battles!
Massive Star Destroyers fly to battle against Rebel corvettes and frigates. Banks of turbolasers unleash torrential volleys of fire against squadrons of X-wings and TIEs. Engineering teams race to route additional power to failing shields. Laser blasts and explosions flare across the battlefield. Even a single ship can change the tide of battle.
In Star Wars: Armada, you assume the role of fleet admiral, serving with either the Imperial Navy or Rebel Alliance. It's your job to issue the tactical commands that will decide the course of battle and, perhaps, the fate of the galaxy.