dad's wrong again, one million million dolars, bring back pluto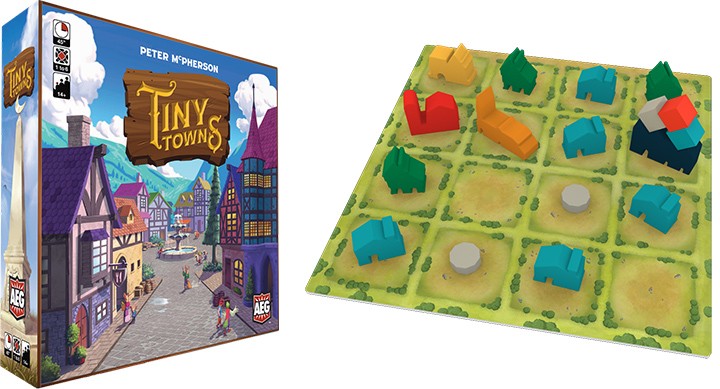 Quinns
: Good morning everybody! How are we all? Are we feeling Christmassy yet?
On second thoughts, perhaps we shouldn't waste our energy on chit-chat. We have a dense and fibrous stack of news to get through, you and I. We're going to be bloated with announcements by the end of this. Stuffed with stats. Packed with press releases.
Let's start with the smallest announcement and see how we fare, eh? I'm talking about the tiny towns of Tiny Towns.
admirable admirals, a cheeky tug, the insurmountable greed of your nasty space-friends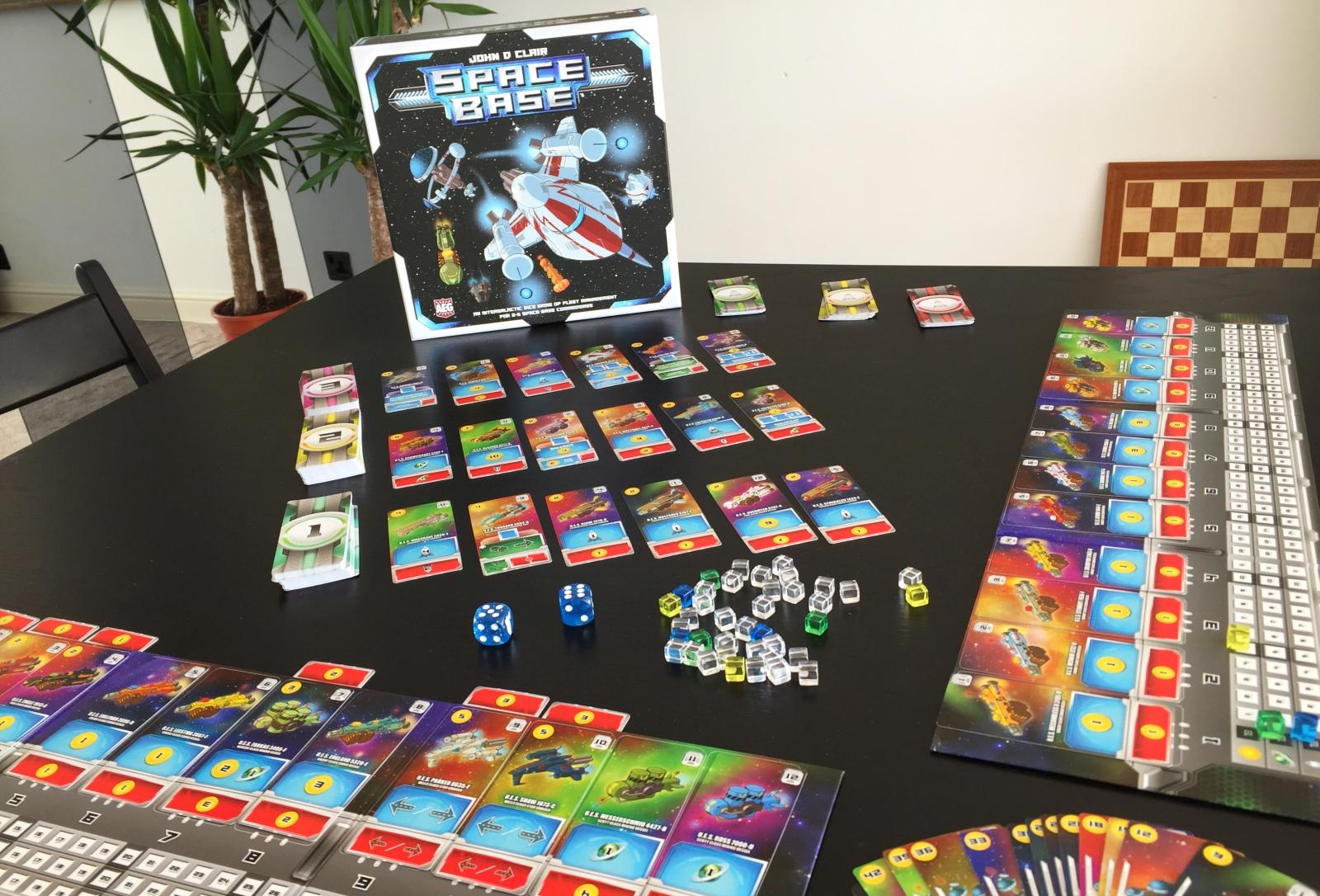 Quinns
: Ever since team Shut Up & Sit Down first borrowed a camcorder and began proselytising and/or squawking about board games, we've been borrowing a line from designer Sid Meier. "A good game is a series of interesting decisions."
But is this true? Six year later, I'm pretty sure that sometimes a good game is one where you roll dice and then nice stuff happens, or perhaps you own a spaceship(!).
Well HOLD ONTO YOUR PANTS, because in the newly-released Space Base all of these things are true. Each player starts with 12 ships that are straining at their docking clamps like greyhounds before a race, and you're going to be shrewdly dispatching them across the galaxy for profit and points.
What you're really doing, though, is designing a slot machine. Won't you listen to me squawk about Space Base? I really like this game.
pip can't wink, quinns can't identify clipart, matt can't go to the edge of darkness
Our 66th ever podcast has been removed, hot & crispy, from the aging oven of our minds!
In this instalment Matt, Paul and Quinns try and unpick all of the games they played at SHUX 2017. That means chat about Shifty Eyed Spies, Bargain Quest, Hanamikoji, Edge of Darkness, Space Base, When I Dream and Quinns getting a bit aggressive about Meeple Circus (again). We also preview the upcoming expansions for Inis and Lords of Vegas, which we had literally no idea were going to be playable at our own event.
Finally, we can't resist closing the podcast with a tease of the gigantic reviews we're all working on right now. Quinns is playing Pandemic Legacy: Season 2, Matt's enjoying Gloomhaven, and Paul's about to crack open his copy of Charterstone. It's going to be a fun end to the year, everybody!
Pavlovian puppies, sightless stooge, sumptuously silly smorgasbord of stuff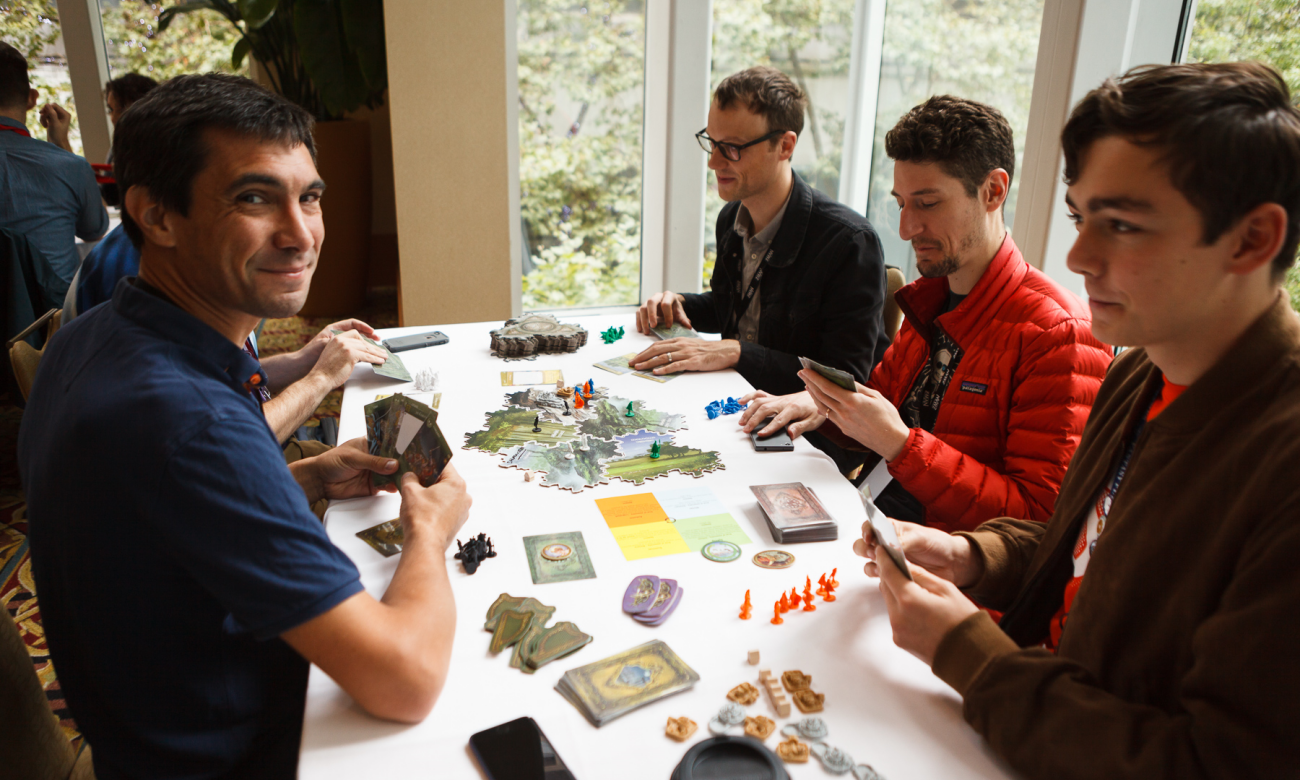 Paul
: It feels so very, very strange to be doing this. We're always writing post-con roundups, flying home and tapping out our thoughts on the best new games we tried, but to do that after our
own
con? It feels a little peculiar, like the first time a doctor shone a light into my ear. But that's a proper, sensible thing that doctors do, right? It's not just for giggles?
Matt: At the time, it was straight-up stressful! We hadn't accounted for the fact that people might be showing off things we really wanted to look at, so we frantically juggled schedules to try and check stuff out. There was still so much we missed, but we caught some REAL GOOD BITS.
Paul: For a start, Matagot only went and rolled up with an Inis expansion that they just casually announced IS A THING THAT EXISTS?