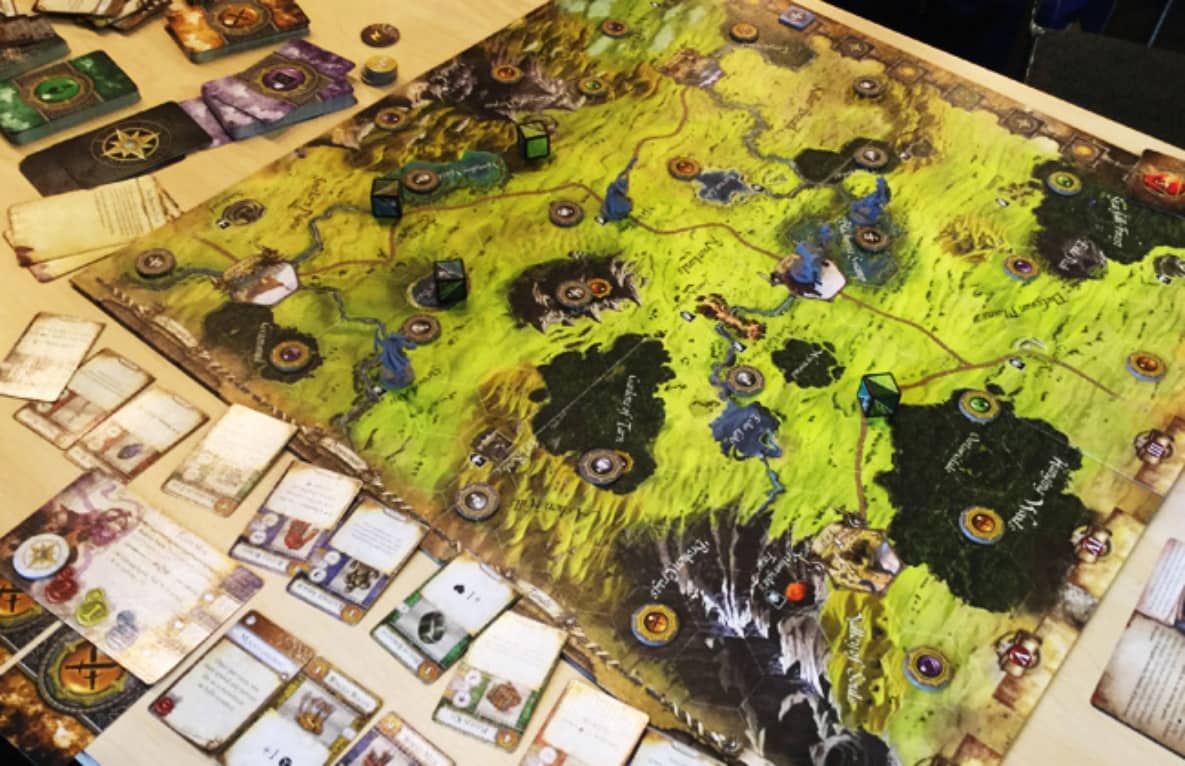 Quinns: Paul, do you remember our Runebound review?
Paul: No? Who are you? Get out of my house.
Quinns: That's because it doesn't exist! I played the 2nd edition of fantasy quest game Runebound back in 2011 and didn't think it was vitally important to tell our readers about it.
Paul: That's probably because it wasn't vitally important. It wasn't the most compelling fantasy quest game I've ever played, either. It was a bit stodgy, a bit brown, a bit turgid, a bit-
Quinns: BUT PAUL! Fantasy Flight are about to release a new, beautiful, 3rd edition of Runebound and we PLAYED IT HERE AT THEIR WORLDS EVENT!
Paul: YES I KNOW THIS WHY ARE YOU YELLING AT ME here we are all asweat with excitement right now, reporting LIVE FROM THE SCENE and completely surrounded by X-wings and Netrunner decks and people live-streaming who have been repeatedly told DON'T SWEAR ON THE STREAMS.
Read More