twenty times as heavy, a nasty little pulp song, a happy and hairy fellow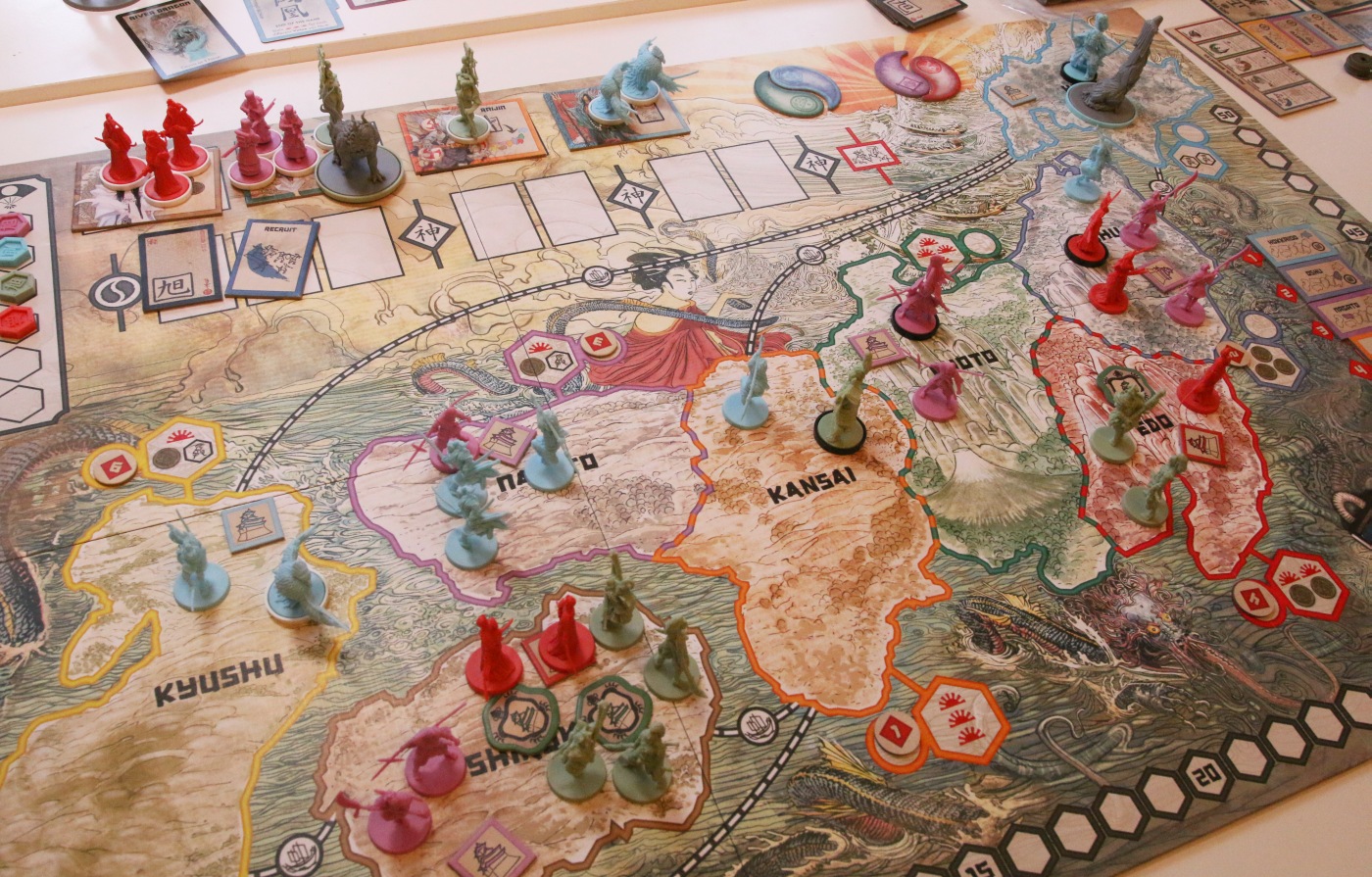 Matt
:
Rising Sun
is a big-box Kickstarter darling filled with frankly massive plastic things, with a hefty retail price of £75 / $80. Set in a god-powered version of feudal Japan, players act as one of six different clans vying for control of those lovely islands. But the plus-size map and plastic armies are slightly misleading: Rising Sun is not what it appears to be.
If you're expecting a traditional game of nudging toy soldiers around a map, Rising Sun might leave players bored, confused, or quietly in a huff. But if you can get your head around what it is, and teach your friends what it is (and isn't), Rising Sun can be really very good.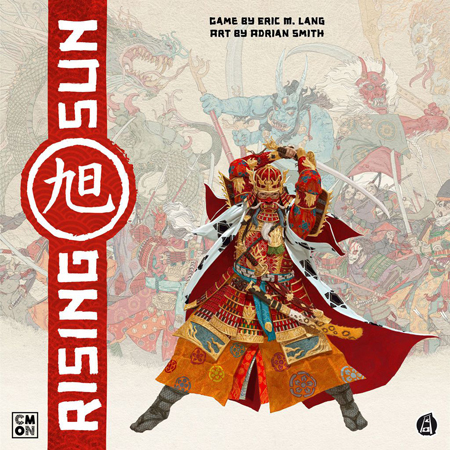 Rising Sun is a spiritual successor in the same mythic big box series as Blood Rage: same designer, same artist, same studio and same sculptors.
Rising Sun is a game about honor, negotiation, and warfare in a feudal Japan where the ancient gods (kami) have returned to rebuild the empire.
Whereas the distant ancestor of Blood Rage was Risk, Rising Sun claims Diplomacy as its distant ancestor. Tackle negotiations, alliances, and war. Capture hostages and commit seppuku. The game features an honor track, which rises and falls based on your actions.
wetting the bed, the furthest a dwarf has run, kidnapping a dragon
Everybody, please remain in your seats with your seatbelts securely fastened. We're expecting some turbulence.
Some turbulent discussions of board games, that is!
In this one and only 74th episode of the SU&SD podcast, Matt and Quinns discuss their weird wooden mates in the Journeyman expansion for Isle of Skye. They chat about stabbing nightmares with pencils in Stuffed Fables, which might be best described as "Toy Story directed by Tim Burton". There's a discussion of the grand game of War of the Ring (second edition), and the real-life backache it gave Quinns. Finally, the two offer their smokin' hot first impressions of Rising Sun, a beautiful game about Japan (but not) where you fight wars (but you don't) and negotiate alliances (but not really).
Enjoy, everybody!
New podcast feeds (if you're missing episodes 71, 72, 73 and 74 try these):
dates, do dates have wasps in, no that's just figs, phew, sea bears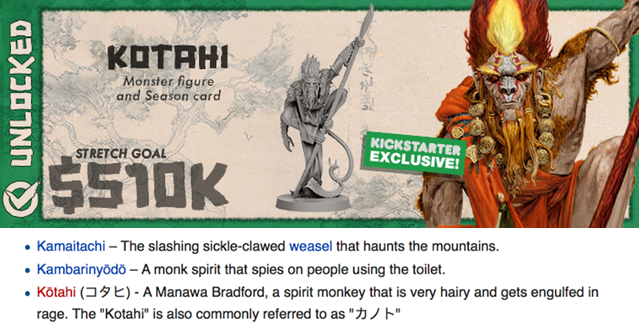 Quinns
: Good morning, my sweet creatures of the table. There's only one story that could possibly kick us off this week: 
How a Random New Zealand Man Became a Character in Rising Sun
.
To summarise, CMON's ludicrously successful Kickstarter game, Rising Sun, was this month shipped to some 32,000 backers only for a few people to begin asking about this "Kotahi" stretch goal miniature. The backers couldn't find any Japanese folklore by that name, but they did find a fake Wikipedia entry where someone put their friend, Kotahi-Manawa Bradford, in Wikipedia's list of Japanese mythical creatures as a joke. In other words, research for Rising Sun was being done via Wikipedia and as a result a random Maori guy was immortalised in CMON's biggest release of the year.
CMON have since stated that they were indeed "tricked", and have sent a couple of copies of the game to Kotahi and his friend in a coy bit of PR, but I'm not sure they come out of this looking good.
hidden royalty, leverage your swans, sonar talents, jamiroquai, verdun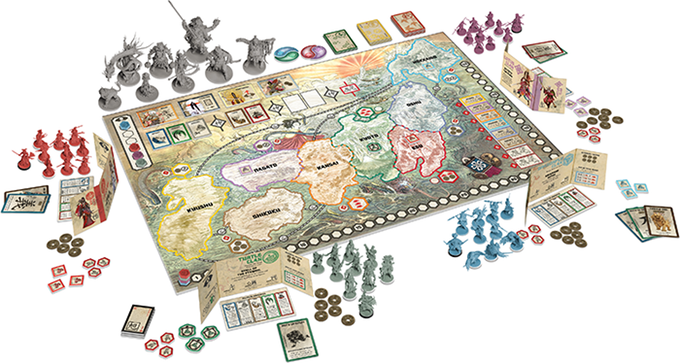 Quinns
: OH MY GOD YOU'RE BACK.
Paul: OH MY GOD I'M BACK.
Quinns: OH MY GOD.
Paul: Did I miss anything while I was aw-
Quinns: ONLY THE GIGANTIC RISING SUN KICKSTARTER, THE CAMPAIGN FOR THE GRIZZLED, THE BIG NEWS ABOUT RUNE WARS AND THIS CRAZY NEW MUSIC MIXING GAME.
Paul: …Were you eating properly while I was gone?
i'm a rock! et! man!, sweaty french cyclists, taking a lichen to mars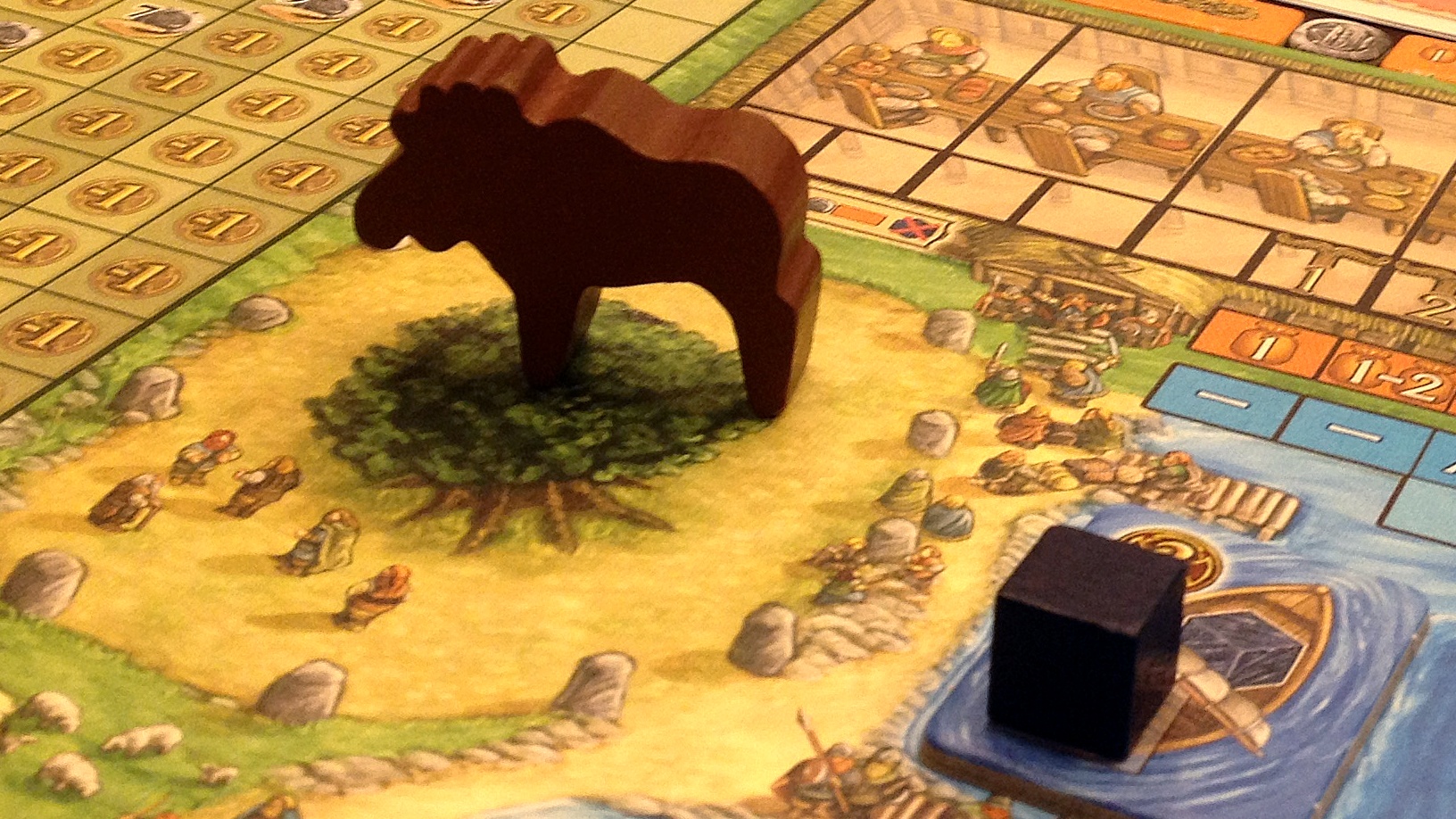 Paul: Oh my word. I have had A Hot Time in Texas and, boy oh boy, I can't wait to tell you all about it. Do you want to know all about BoardGameGeek Con 2016? Are you settled and ready? Are you prepar- I DON'T CARE LET'S GO.