big or small, wood or plastic, candle or no candle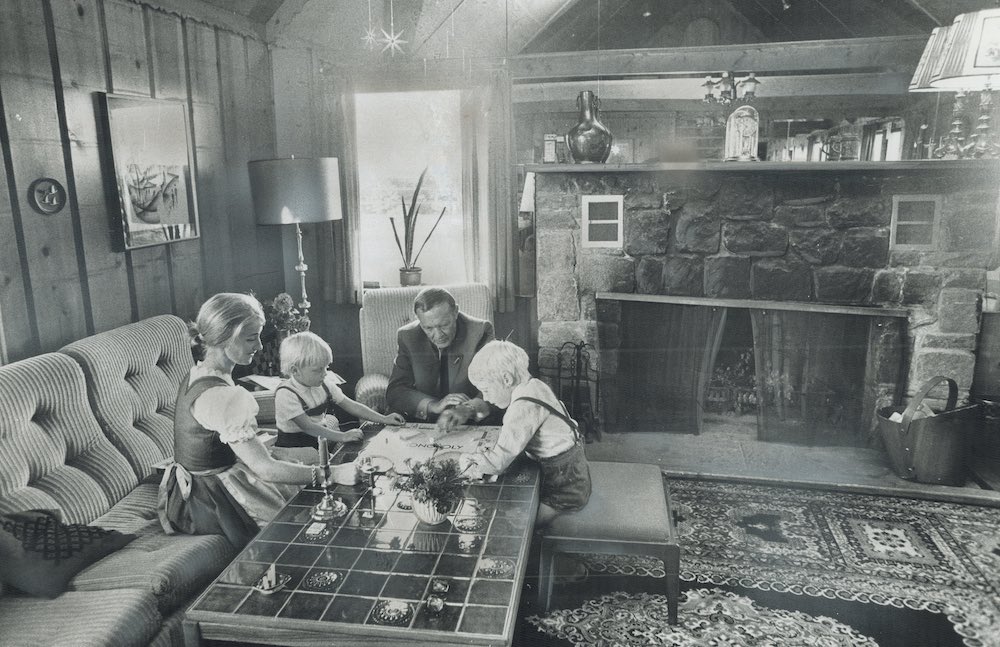 Quinns:
Christmas is almost upon us, everyone! That sweet stretch of the calendar where board games take center stage, or at the very least
share
the stage with potatoes and Jesus Christ.
Are you thinking about buying a new game to play with your relatives? Or are you wondering which game to buy for the stalwart board game collector in your life?
Either way, we've got you covered with the below holiday game guide. Enjoy, everyone!
misleading parties, friendly predators, marmalade skies, home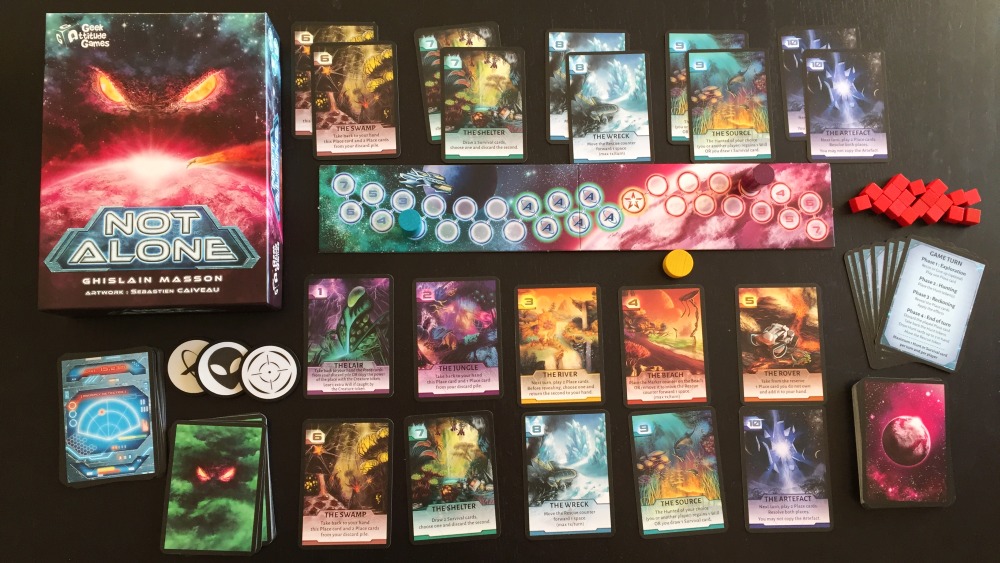 Quinns: You and I need to talk about Not Alone. There are more exciting card games out there, and funnier ones, and ones that are sharp as a tack, but Not Alone is the most deliciously playable little game we've encountered since Crossing. This box might as well be full of popcorn.
Between 1 and 6 players are the survivors of a crash-landing on a wild alien world. This team (possibly made up of just one nervy player) is opposed by one final player controlling the beast that lives there. A long, thin board measures the progress of each team: The humans win if they can survive until help arrives, the beast wins if it can wear down the humans and absorb them into the ecosystem like beer into a shag carpet.
Each turn, each human player plays a card face-down showing where they're going, and the beast has to second-guess their movements and slap fat poker chips onto those locations, invalidating your turn or worse. If the beast itself catches you then it devours a precious "Will" cube.
Do I have your interest? Of course I do. You're a weak-willed human, and this game is a seductive new land. Let's go exploring.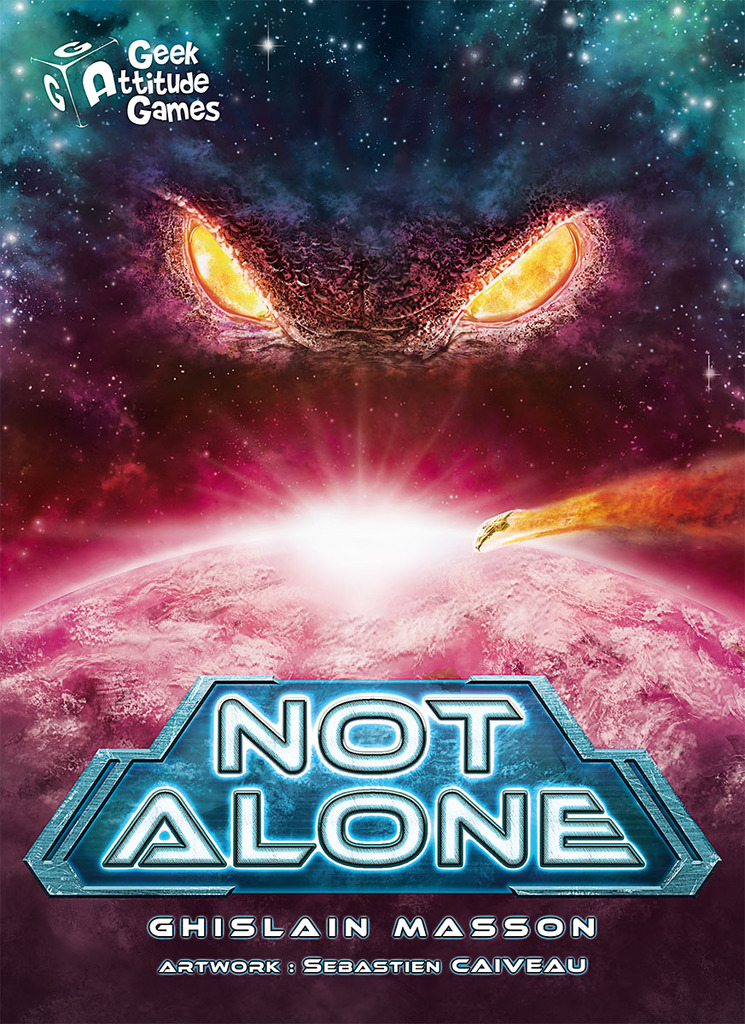 It is the 25th century. You are a member of an intergalactic expedition shipwrecked on a mysterious planet named Artemia. While waiting for the rescue ship, you begin to explore the planet but an alien entity picks up your scent and begins to hunt you. You are not alone! Will you survive the dangers of Artemia?
NOT ALONE is an asymmetrical card game, in which one player (the Creature) plays against the rest (the Hunted).
If you play as one of the Hunted, you will explore Artemia using Place cards. By playing these and Survival cards, you try to avoid, confuse or distract the Creature until help arrives.
If you play as the Creature, you will stalk and pursue the shipwrecked survivors. By playing your Hunt cards and using the mysterious powers of Artemia, you try to wear down the Hunted and assimilate them to the planet forever.
NOT ALONE is a light immersive card game resting on guessing, hand management, and a pinch of deck-building.
a lotus burglary, polish cuisine, secret creatures, vertical foxes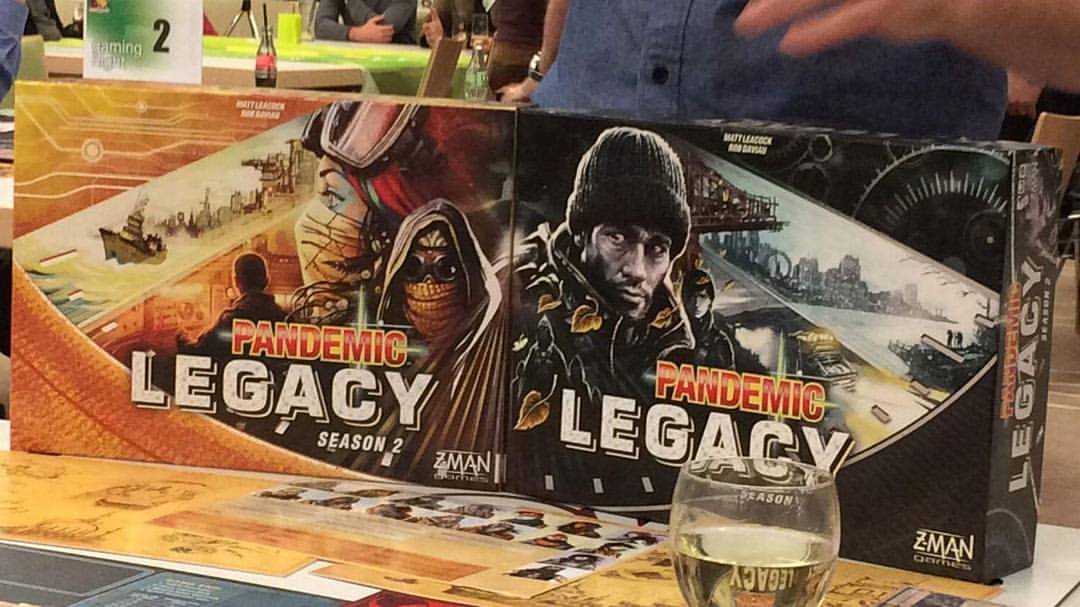 Quinns
: Could our top story be anything other than the first details emerging of Pandemic Legacy: Season 2, the sequel to
one of the greatest board games ever made
?
Paul: No. I mean, I put it right at the top of the docu-
Quinns: Prior to this week all we knew was that "Season 2" would be a new standalone game that would once again turn the excellent co-operative puzzle Pandemic into a surprising campaign. Now we know... that it's going to be a little more ambitious.