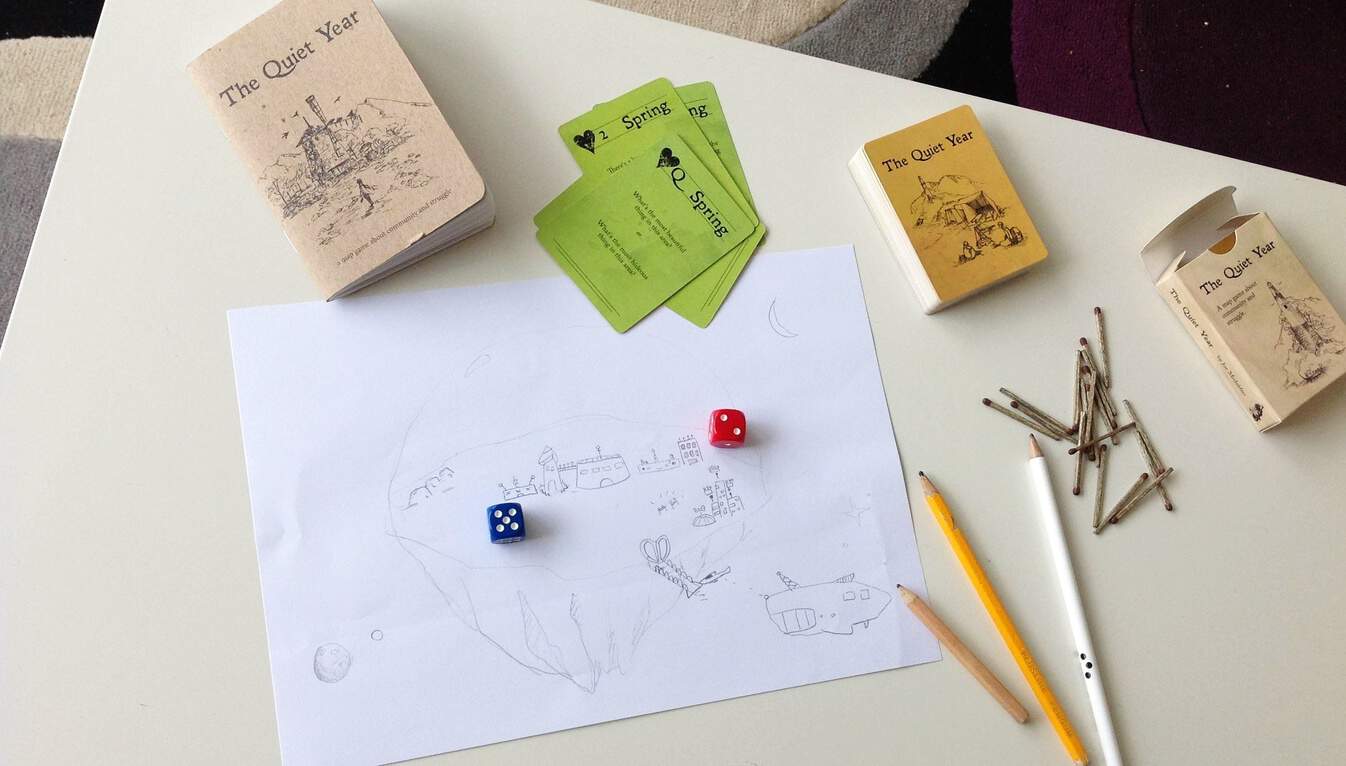 Leigh: Hi, Shut Up & Sit Down-ers (the Silenced & Seated?)! Thank you for having me back again as your ongoing indie RPG correspondent. Quinns, I think something might have gone off in your fridge, though. What is that?
Quinns: My flat has an Abundance of Rare Meats, but a Scarcity of Hygiene.
Leigh: A reference to the game mechanics, how clever!
So, The Quiet Year. I'm accustomed to roleplaying games that give me the chance to tell a story about a character, through interaction with other characters, but this game is different: Two to four players collaborate over a map to tell the story of a place, and the narrative that unspools itself is about the challenges a community faces following a long war, given one year to prepare for the advent of the mysterious Frost Shepherds.
What are the Frost Shepherds? Who knows! What is this place? Well, that's what you play to discover. The designer, Avery Mcdaldno, calls it the world's first cartography RPG.
Read More