in memoriam lyv, an itchy brain, a timid lover, a beloved lasgun, a two-part head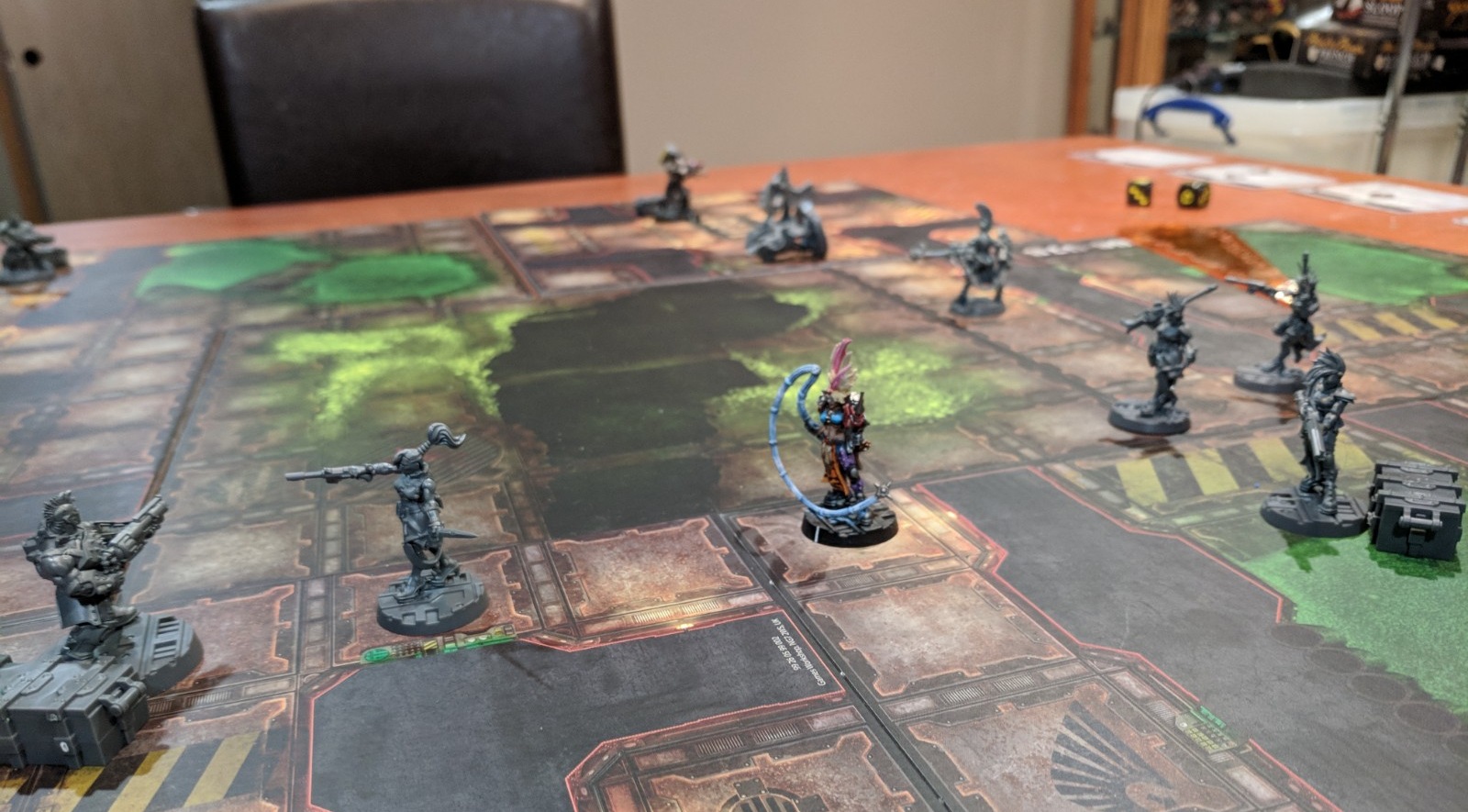 [We once again welcome SU&SD miniatures correspondent Eric Tonjes for a report from some far-flung warzone. If you've not yet caught up on his work for us, do so on the double!]
Eric: A few years ago I had the chance to revisit the grade school I attended as a child. It was a jarring afternoon. The huge hallways were suddenly kind of small. I could see over the bookshelves in the library where I used to get lost. The teachers... several of them were younger than me. I walked in the door feeling nostalgic; I left a bit unsettled.
I found myself remembering that visit as I got ready to open Games Workshop's new remake of Necromunda. A skirmish game set in the collapsing underbellies of hive cities in the Warhammer 40,000 universe, the original Necromunda one-upped the grim darkness of the 41st millenia by adding gangs, drugs, slavery, abject poverty and child soldiers. To a 15-year-old me, it was a thing of glorious joy. Yet I wondered, would this turn out to be just another narrow-halled school with five-foot bookshelves?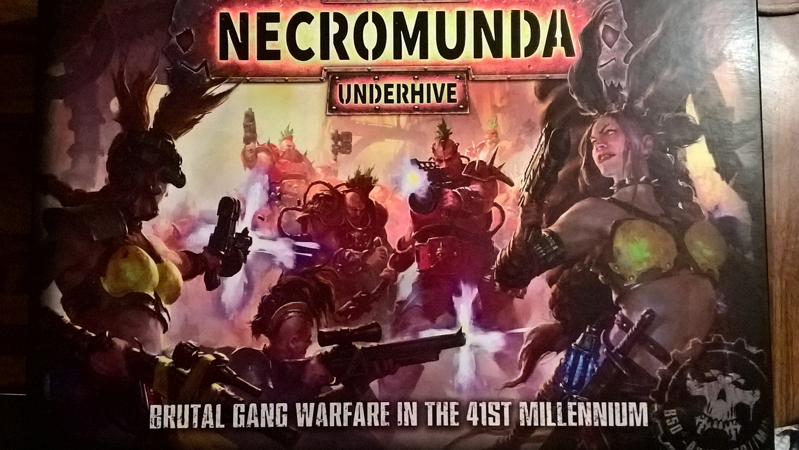 Deep below the nightmarish, polluted hive cities of Necromunda, in the twisted, dark tunnels of the Underhives, rival gangs fight to the bitter end for personal power, survival and the honour of their Houses.
Designed for 2 players, this is a game of tactics, skill and absolute ruthlessness, set on the iconic hive world of Necromunda. Players choose 1 of the 2 included gangs in the box, and fight brutal skirmishes on the game board using everything at their disposal – ducking behind barricades to survive withering hails of gunfire before popping up and shooting back, placing and overriding traps, using the decrepit, crumbling corridors of the Underhives to unleash precise strikes before scurrying back into the dark. Survival in the Underhives is a difficult and desperate business, where violence is often the only option.
the cutest of planks, I want to be auntie, torso-sized guns, razorwings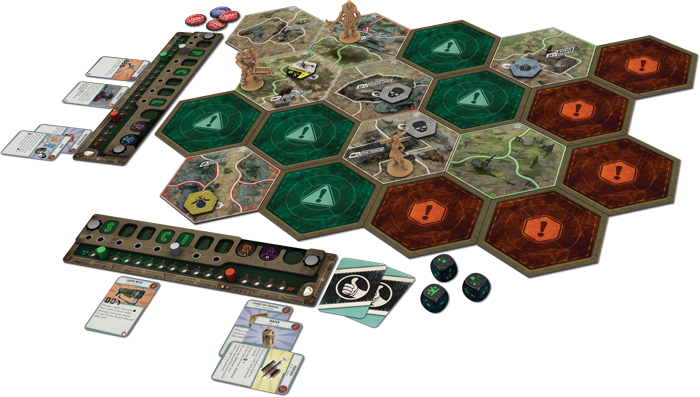 Quinns
: Hold onto your hats!
Twilight Imperium 4th edition
wasn't the only news-belch to erupt from Fantasy Flight Games' silky gullet this week. For many folks the bigger announcement was 
Fallout: The Board Game
. The world's most popular post-apocalyptic video game franchise is finally coming to tabletop*.
Releasing in just a few months, the game will offer 1-4 players the chance to steer a tiny plastic miniature through the wasteland, racing the other miniatures to complete objectives and thereby acquire the most "Influence".
Reading the preview, it sounds like the game's trying to offer an irradiated sampler platter of what you do in the video game: Scrounge rare loot, level up, tangle with radscorpions, align yourself with factions and resolve the occasional moral quandary.
Sounds good, right? Well, here at SU&SD we're keeping our feet off the excitement-ometer for the time being, and here's why.