19 organs, 90 dice, 400 of dollars, 7 previous editions, 1 life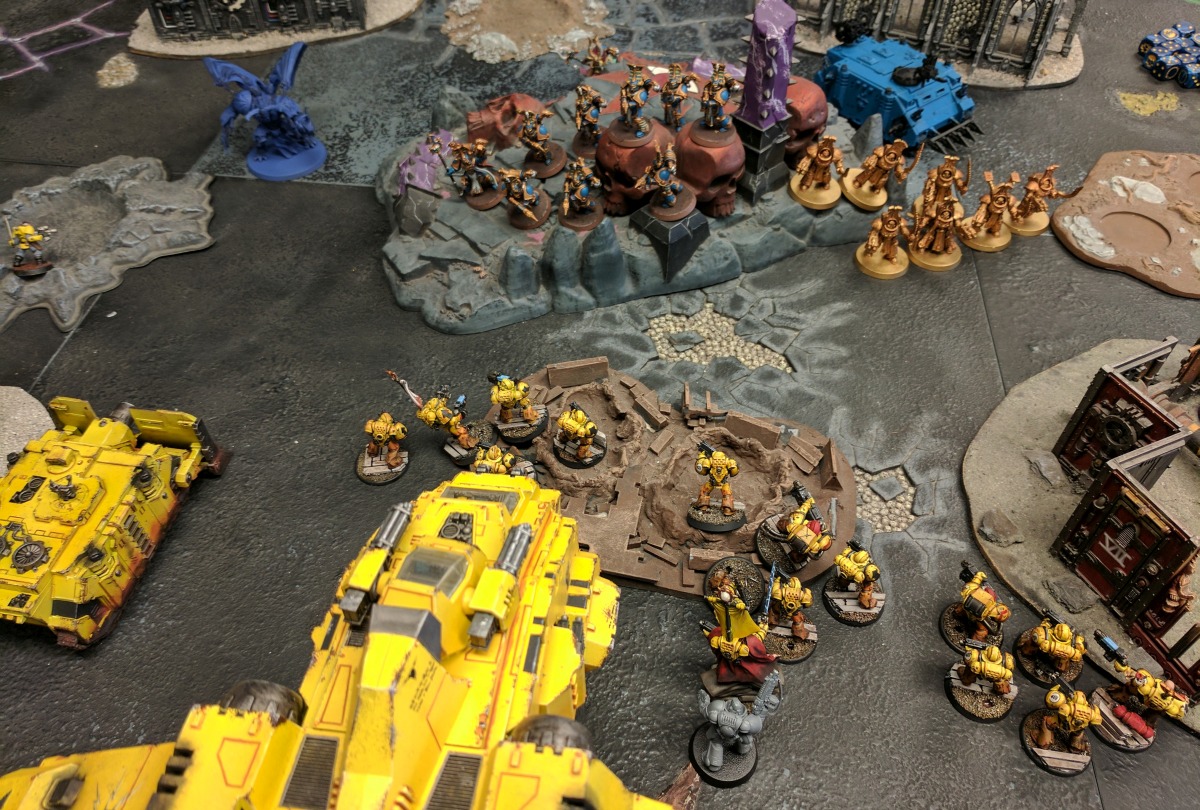 Eric
: For any of what follows to make sense, I need to take you to a place in my past. Imagine the house where I grew up. Follow me down into the basement, past the unfinished walls and pantry shelving and washing machine. Back here, hidden under the stairs. Do you see it?
That was my desk.
It isn't much to look at – an austere, industrial thing. The kind of desk I now imagine factory workers flipping over in some proletarian revolution. But I spent huge amounts of my late childhood and early teenage years here. Pouring through those roleplaying manuals stacked in one corner, drawing elaborate maps on that graph paper, and – as the spackling of color attests – painting the little figurines that line the shelf above.
Those were my first space marines.
About a month ago, Games Workshop released their 8th edition of the Warhammer 40,000 rules. Back when I was painting at that desk, it was 3rd edition I played. As much as those iterations between then and now can be seen as cynical cash grabs – partly because some of them were – there is something noteworthy about this new one. But more on that in a minute.
mount your turtles, biting risks, bloated samurai, tasty details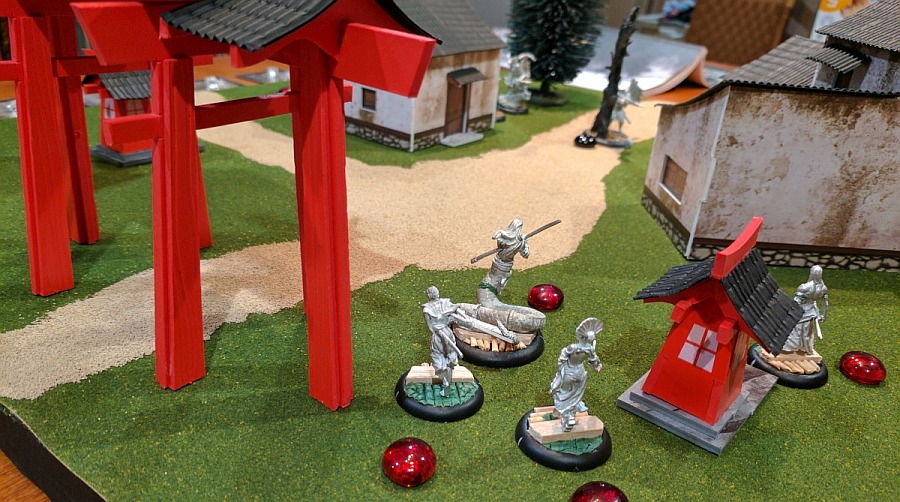 Eric
: I'm standing here, what feels like a katana in my chest, the bodies of my soldiers piled around me. I'm standing here defeated and absolutely delighted, a big grin on my face, trying to figure out what it's doing there.
That was the end of my second play of Bushido by GCT Games - the actual impaling being only metaphorical, if you're the queasy sort, but the defeat and delight being real. From my first encounter, what intrigued me about Bushido was that I found it immensely pleasurable even when I lost horribly. Let me try to explain why.
If the name and picture don't make it apparent, Bushido is a tabletop skirmish game set in a world inspired by Japanese folklore, or at least a western, Tolkein-filtered riff on Japanese folklore. Elves and Dwarves are replaced by Tengu and Oni, the heroes include snake-people and warrior pandas, and the outfits look like the result of a raid on a Kurosawa film's prop closet. All in the best possible way.
sport, sports, blood sports, mind sports, spoooooorts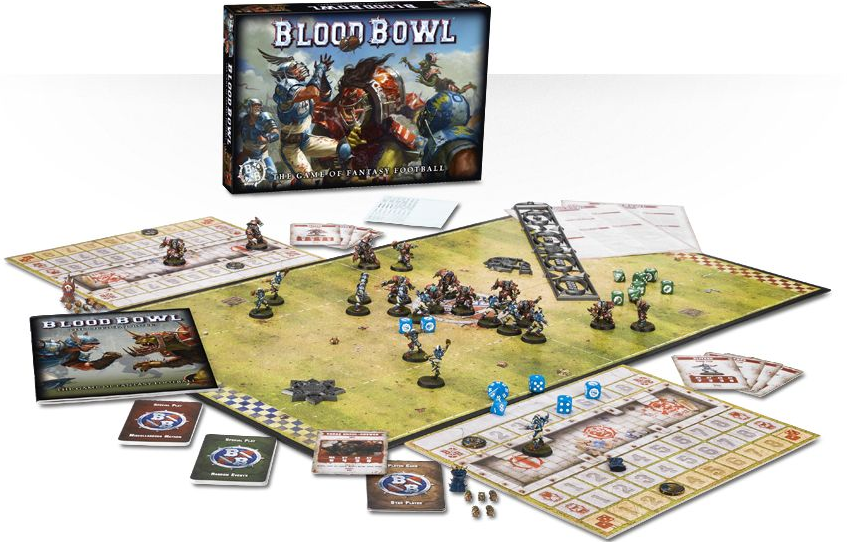 Eric Tonjes, our esteemed miniatures game correspondent, has returned and the CROWDS HAVE GONE WILD! Vendors are sobbing into their hot dogs! Babies are being tossed in the air by baby-tossing machines! Everybody, let the man speak...
Eric: Ladies and gentlemen, boys and girls, we're here to talk about sports! Sports are perhaps the ur-games. Probably organizing alongside early militaries as tools for training and proving of skill, they have grown to eclipse armed conflict for many, serving as a sort of proxy for violent aggression. But what happens when sport seems unnecessarily violent, and we need a proxy for that?
Today we're looking at two possible solutions. Blood Bowl is the grandparent of sports miniatures games. It's a rollicking high fantasy version of North American football in which you can violently maim opposing players. Guild Ball, meanwhile, is a newcomer to the scene which has quickly gained a following. It is a gritty low fantasy version of soccer (or "actual football") in which you can violently maim opposing players. While there are nuances to the themes, both games are clearly competing for similar space. So, in true sports fashion, let's put them in a ring and see which one scores the most points. Or violently maims the other player.
grisly flourishes, nudey men, apoplexy, scotch, oil, a lack of magic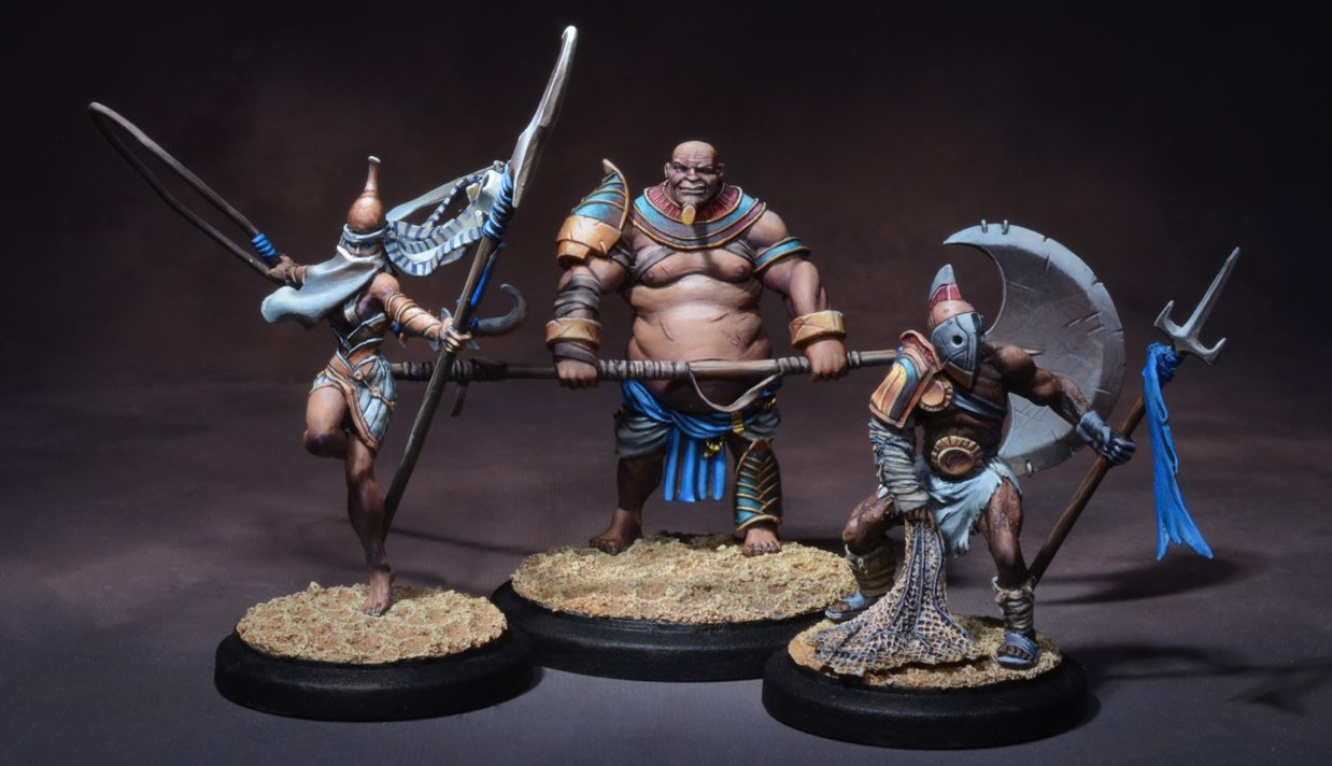 [We were so happy with Eric Tonjes' work introducing us to miniatures games with his reviews of Infinity, Dropzone Commander, Warmachine, Malifaux and the Batman Miniatures Game that when we heard about a new, very special minis game we had to get him back.]
Eric: I've spent the last few months working those pectorals and drenching myself in olive oil. Why? So that I can now sit shirtless at my computer for a proper review of Arena Rex.
capes capes capes, comedy rules, playable gangs, wolfish smiles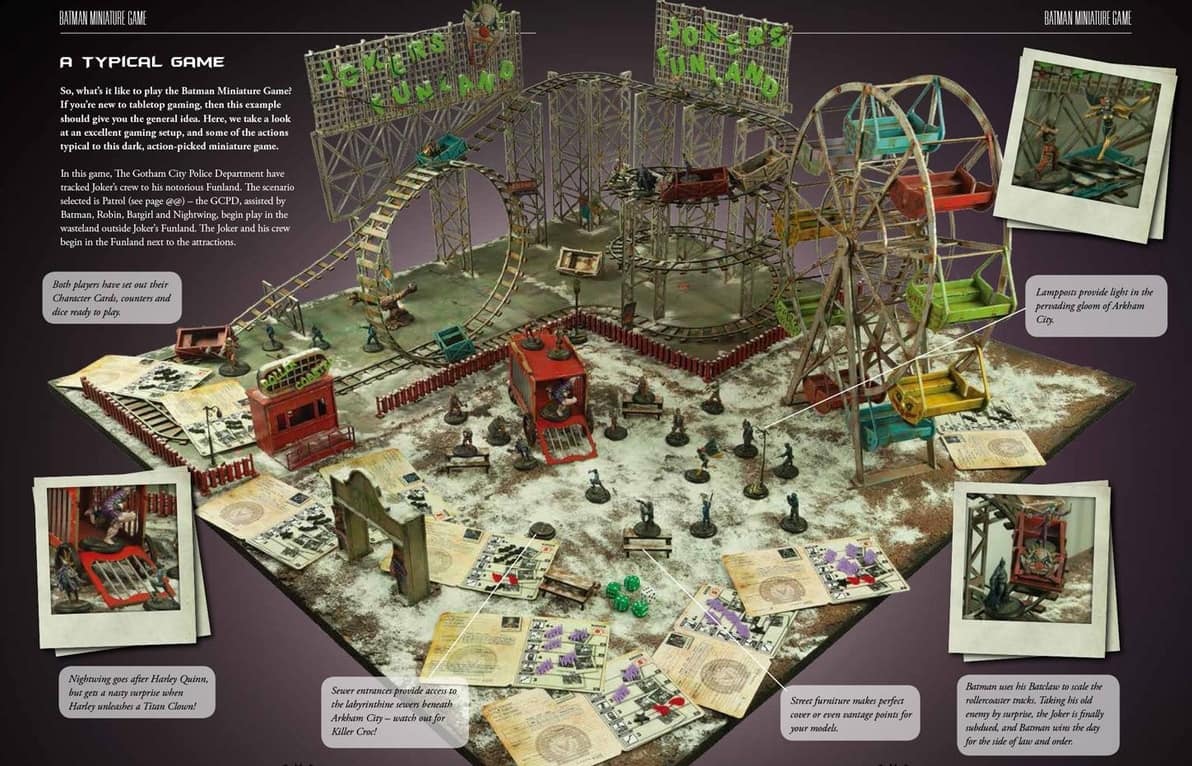 [Today we end our fascinating tour of 2015's best and brightest miniatures games! If you missed Eric Tonjes' previous, excellent reviews, do check out Infinity, Warmahordes, Dropzone Commander and Malifaux! And don't worry. We'll be bringing Eric back for any future miniatures reviews.]
Eric: Batman, Batman, Batman.
Do I have your interest? Eric here, and today we are finishing up our survey of some major miniatures games on the market. It's been a fun trip, and I'll still stick my head in occasionally, but I wanted to finish things off with a personal pick that, while perhaps not as popular as some of the big boys, is a newer offering that has something unique to present those interested in miniatures games.
That being, of course, Batman.
The Batman Miniatures Game by Knight Models (the only site it has is an official forum, astonishingly) is a small skirmish game which seeks to lovingly translate the universe of street level DC comics heroes and villains to the tabletop. You will form a gang of 4-10 miniatures and fight to both take out enemy models and score objectives. And you get to do this with Batman, the Joker, and dozens of other iconic characters.
railway golems, sexy sombreros, cool zombies, cheating, underwear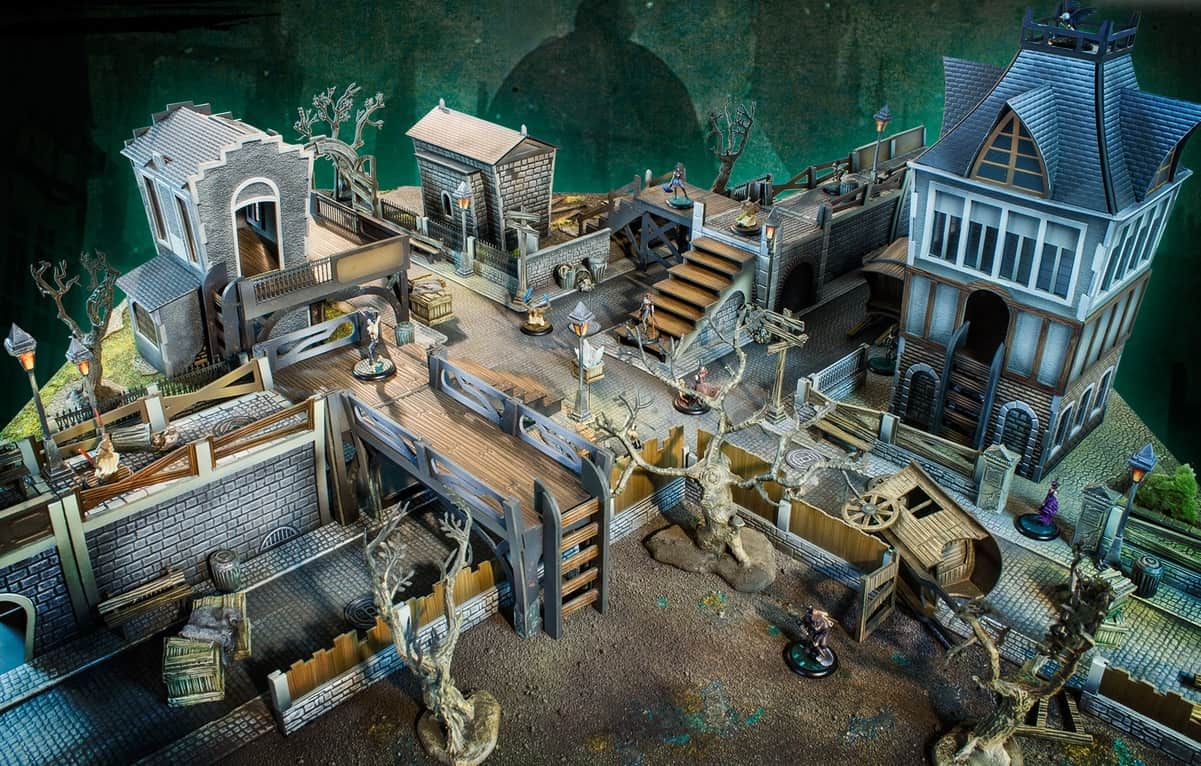 [Our tour of the most popular miniatures games is almost at an end! If you missed Eric Tonjes' first few delightful and accessible reviews, do check out Infinity, Warmachine and Dropzone Commander.]
Eric: I'll start with a confession. Every month, as I sit down to write this column, I feel a dilemma. Miniatures games are, of course, games. Part of the goal of these columns is to expose you to clever or innovative gaming ideas being developed in the miniatures world. Thanks to limits on space and the amount of time I'm comfortable demanding, I end up exploring the gamishness of the game and have little space for anything else.
Yet miniatures games are also more than simple games, and none exemplify this better than Malifaux, our pick for this month. They are, in a real sense, about style. You don't spend outrageous amounts of time and money on little models just for the act of gaming – you could use cardboard tokens and cereal boxes with their rules. You buy and assemble and paint the models and build the terrain and read the lore for the same reason I own aviators and a (fake) leather jacket – because you want to feel cool. You want some panache and style with your dice rolls and movement decisions.
If that is true, then Malifaux by Wyrd miniatures is the coolest of the cool kids. It drips theme – a theme that is something like Western-Gothic-Industrial-Steampunk-Horror.
supersonic luck, combined sauce, smoky ruins, time for lunch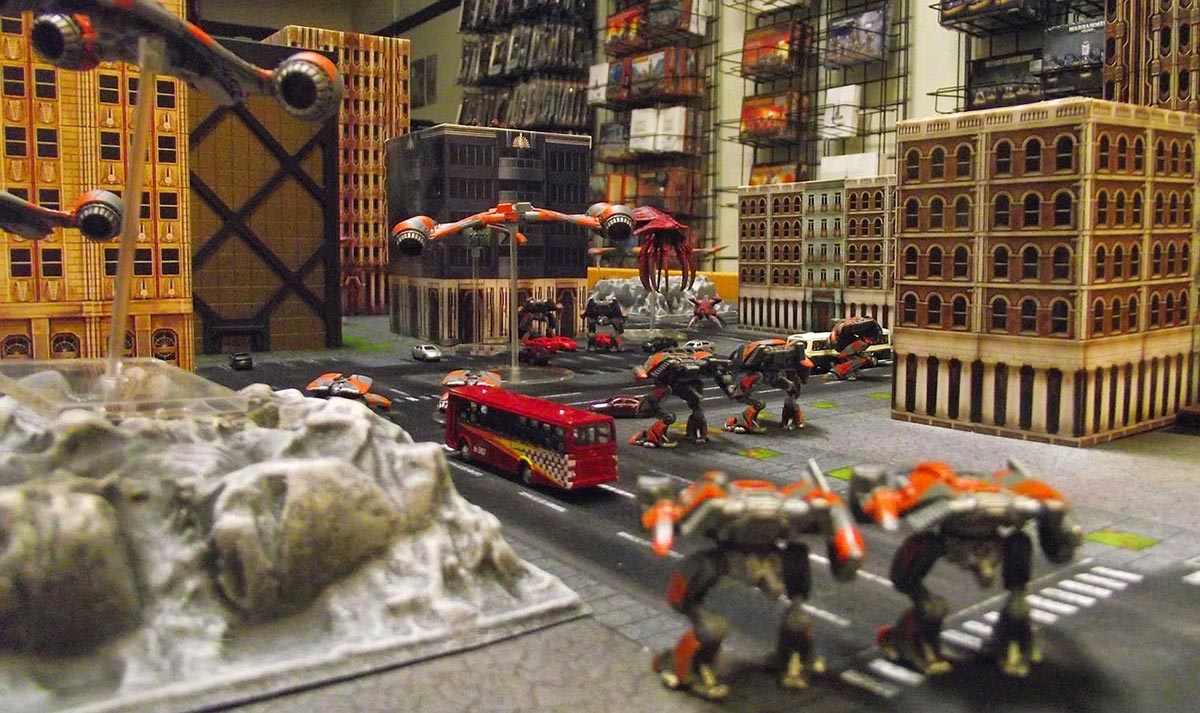 Eric
: If you're like me, some days you want something small and cozy,
an intimate exploration of a few characters
. Other days, you want something
big and brassy
.
Some days, though, you just want to flatten a building with your opponent's soldiers still inside it.
Today I'm talking about the sweeping Dropzone Commander by Hawk Wargames. DzC (as we'll abbreviate it for time and acronyminal sexiness) is a large-scale science fiction game set in the 27th century. As you all know, in the 25th century humanity was driven from its core worlds, including Earth, by the invasion of the parasitic Scourge. Now, 160 years later, it is time to TAKE THEM BACK!
DzC is a game about combined arms – the necessity of diverse units fulfilling specialized roles. On a given turn, you will have squads of infantry searching high rises for precious objectives and engaging in running close combats through their halls. You will field tanks and walkers unleashing massive firepower into each other and those high rises, causing them to collapse. Your aircraft will zip across the whole table at supersonic speeds while blowing up said tanks and bombing high rises as well (in the 27th century you really don't want to be a footsoldier) and your anti-air firepower will hunt down these aircraft.
And you will have dropships – lots of dropships. We'll come back to them in a minute.
troll fails, baby comparisons, snarfud abilities, hot trouncings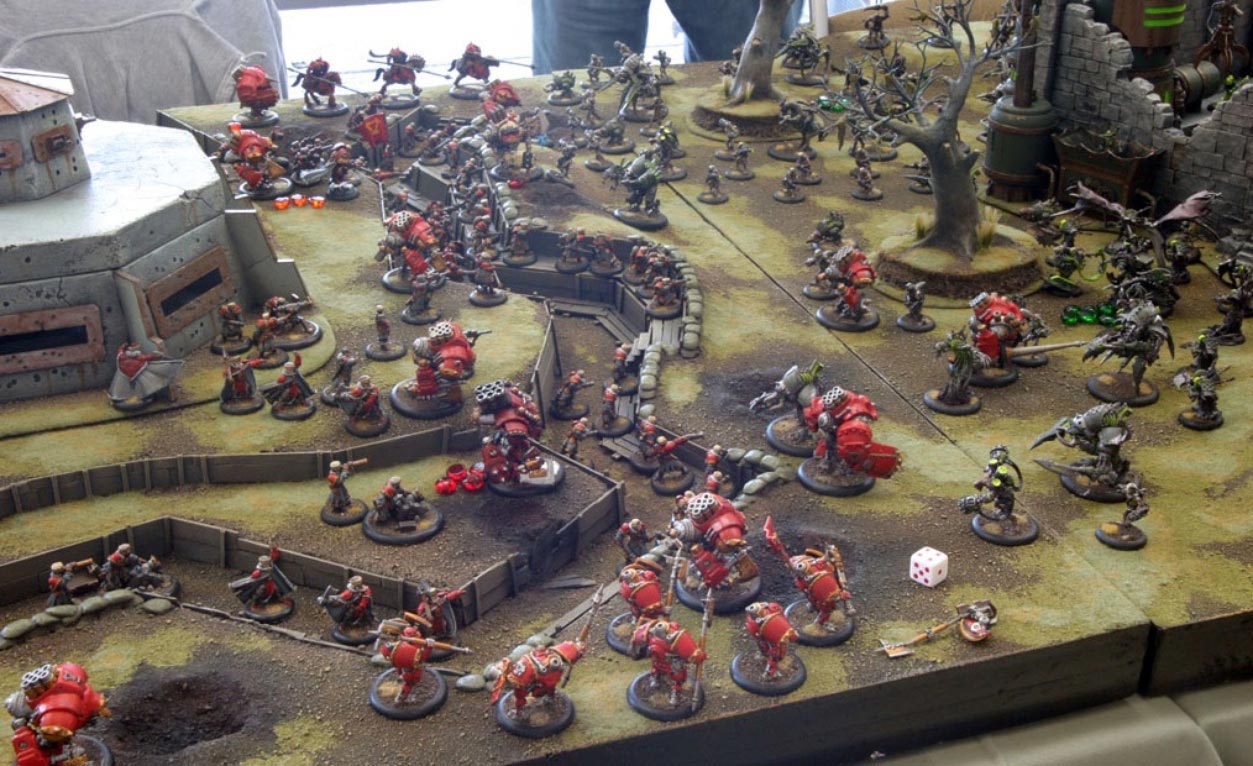 [We're thrilled to welcome back Eric Tonjes, SU&SD company Nebraskan and miniatures gaming expert, for a second review! If you missed his first column click here, and if you missed why a review of Warmachine is topical this week have a peek at the news.]
Eric: Welcome back to our survey of the world of miniatures wargames. This week, our game is Warmachine and Hordes. "But wait," you might be thinking. "Eric, aren't those two games?"
Well, my imaginary interlocutor, sort of. Warmachine is a game about steam powered robots with smokestacks bigger than their legs, where wizards shoot spells out of pistols and your "warcaster" channels their willpower to bend the battlefield to their plans. Hordes, by contrast, is a game about lumbering monsters with fists bigger than their heads, where wizards shoot spells out of staffs and your "warlock" channels their rage to bend the battlefield to their plans.
Other than their different resource systems and specific units, they use exactly the same rules and setting and can be played against each other. Indeed, Hordes is often referred to under the umbrella of "Warmachine" (a convention I will continue here), or the grammatically monstrous "Warmahordes" (which I will hopefully never type again).
ramboesque swathes, wandering hearts, nice cakes, cheese cakes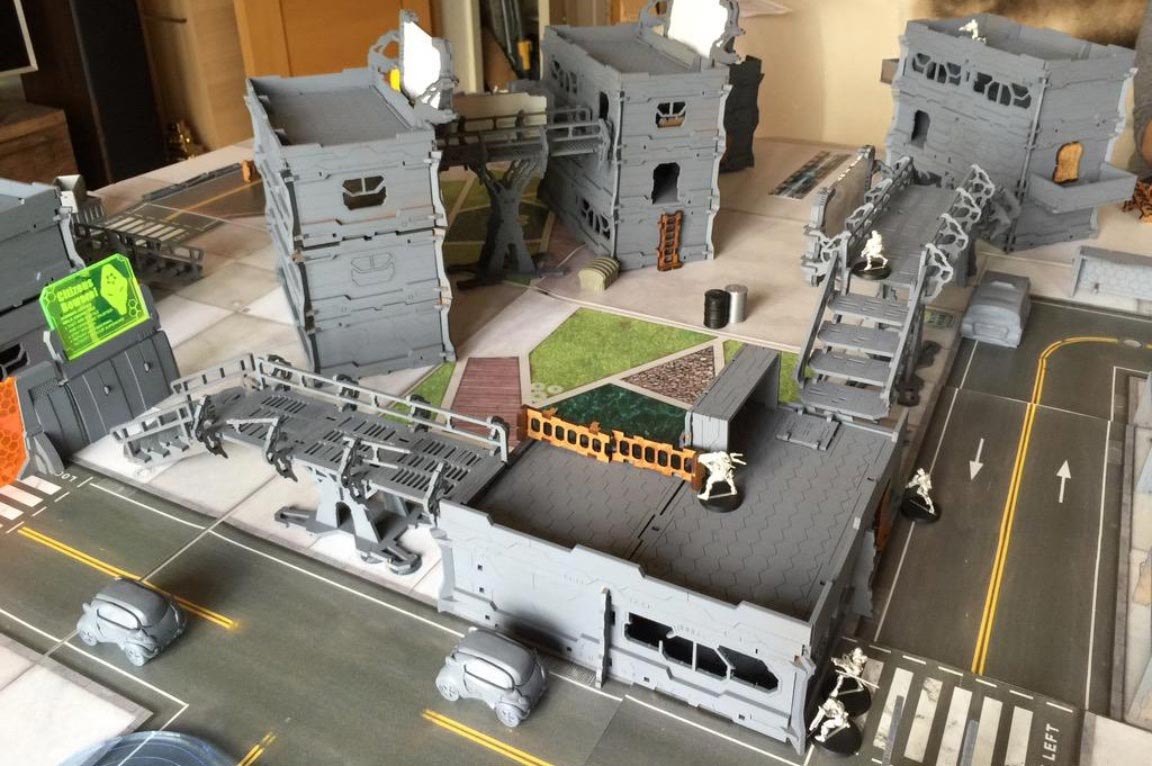 [Introducing another new series of articles! Eric Tonjes is professional Nebraskan and miniatures gamer who's agreed to review some of 2015's most popular miniatures games. You guys were so sweet to Hilary yesterday, so please give Eric the same welcome!]
Eric: So you've played a lot of games. You've gone from the simple family stuff to the weightiest Euro, and it still isn't satisfying. You're looking for something more. Lately, maybe you've been eyeing those hunched figures in the back of the game shop, pushing around their armies of painted men and orcs and arguing about byzantine rules. You're looking, and you're wondering... Has it perhaps come to this? Dare I become a *gulp* miniatures gamer?
Or maybe you've just noticed those boxes with gloriously painted figurines on the covers and wondered what they're all about.
In the coming months I'll be serving as your guide to the dark world of tabletop miniatures gaming. More than that, I'll be trying to tell you what makes the very best ones sing – what about each one makes them unique, and why people spend huge amounts of money and even larger amounts of time assembling and painting little soldiers.
Up first, let's take a gander at Infinity, the phenomenal flagship game of Corvus Belli.