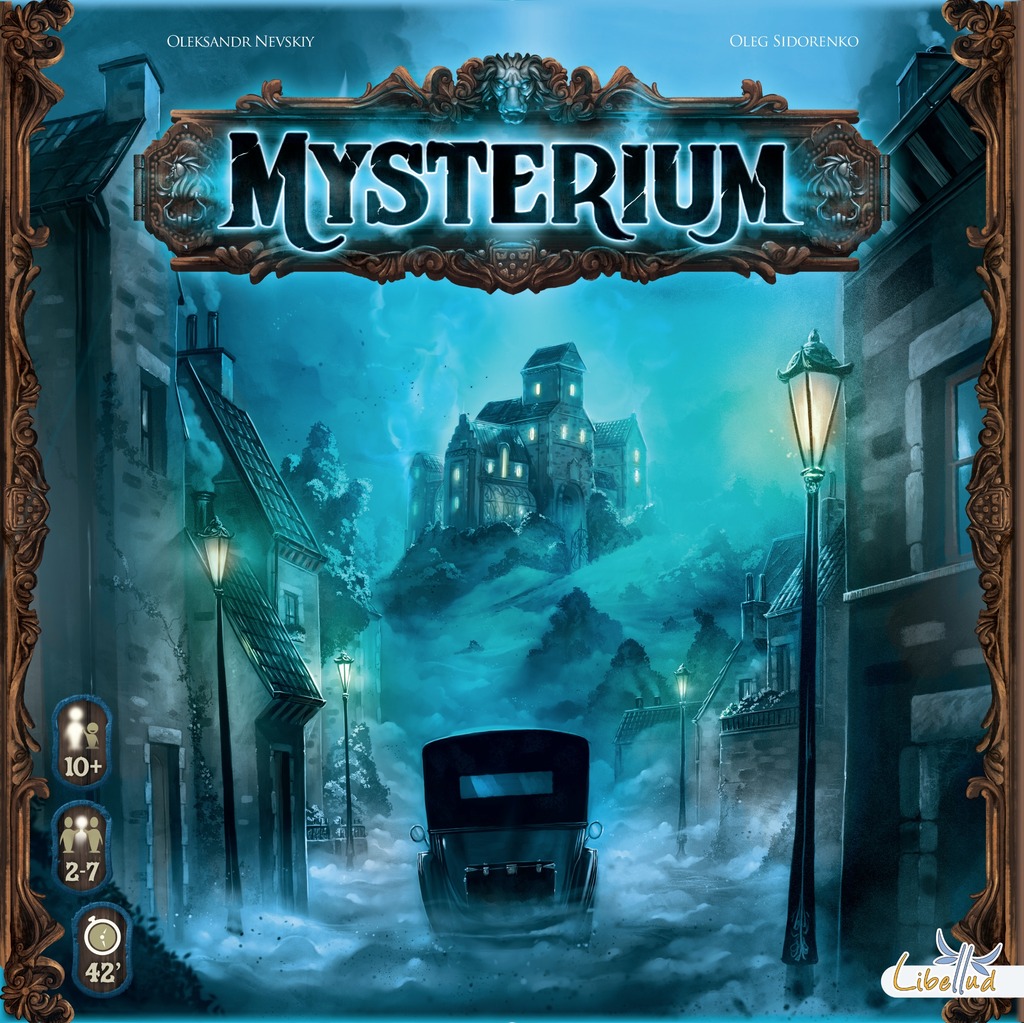 Mysterium is a purely co-operative game for 2-7 players. One player takes the role of a helpful ghost who lives in a mysterious ancient manor. Other players are a group of psychics invited by the manor owner to solve the mystery of the place and bring peace to its residents, as any person who stays in the castle sees strange dreams.
The ancient legend says the ghost is the soul of the manor's previous resident, who was unjustly executed for a crime he didn't commit, more than 100 years ago. Now he tries to use the mysterious signs to tell people the truth about what really happened then, so that justice would be established and he might rest in peace for ever. The specialists in the supernatural were invited to try to understand what the ghost wants to tell and in case of success be honoured by one more victory and receive a generous reward. They have 7 days and 7 nights to reach their goal. If they succeed in time, everyone wins the game (including the ghost).
dreamy psychics, incompetent ghosts, toast crumbs, terror crumbs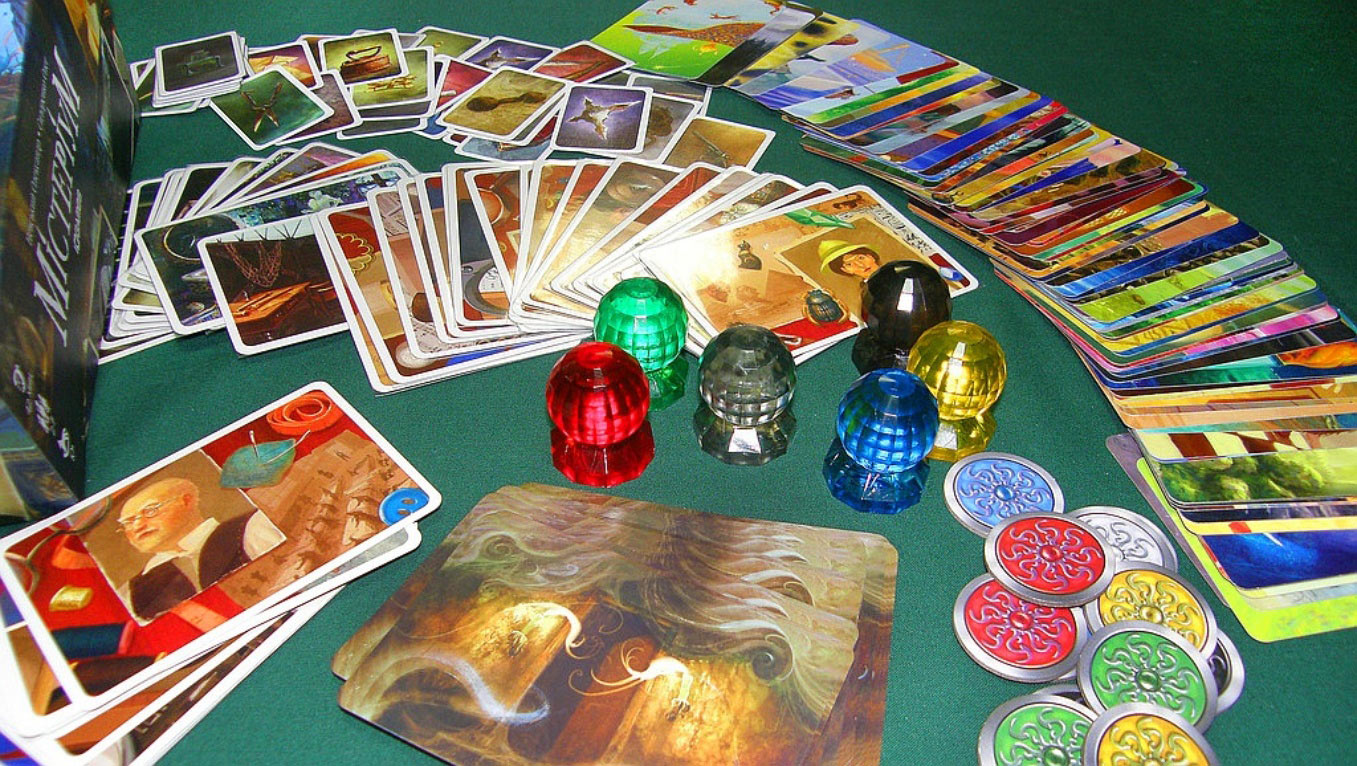 Quinns
: Everybody, stop! STOP!
[Montage of factory workers looking up from industrial machinery. Doctors and nurses looking up from their surgery. Soldiers locked in deadly hand-to-hand combat, who freeze and turn to face the camera as one.]
I've played a new board game and it's really, really good!
[Amiable mumbling as factory workers loosen their aprons and turn to face the camera, doctors take five on the edge of the operating table as blood spurts into the air, soldiers dust one another off and sit cross-legged like toddlers.]
Mysterium is a co-op game of ghosts, murder and hilarious incompetence, in that order. All but one player is a psychic spending the night in a horrid house where a killing took place. The final player, who may not speak, is a ghost sending everyone else horrible dreams. The ghost must guide the psychics to the correct murder weapon, crime scene and culprit before the week is over, or... well, I'm not sure. Maybe the psychics have concert tickets. It doesn't matter, and you won't care. You'll be laughing too much and thinking too hard.
grumpy ghosts, nice ships, paul's pits, sentient seismographs, texas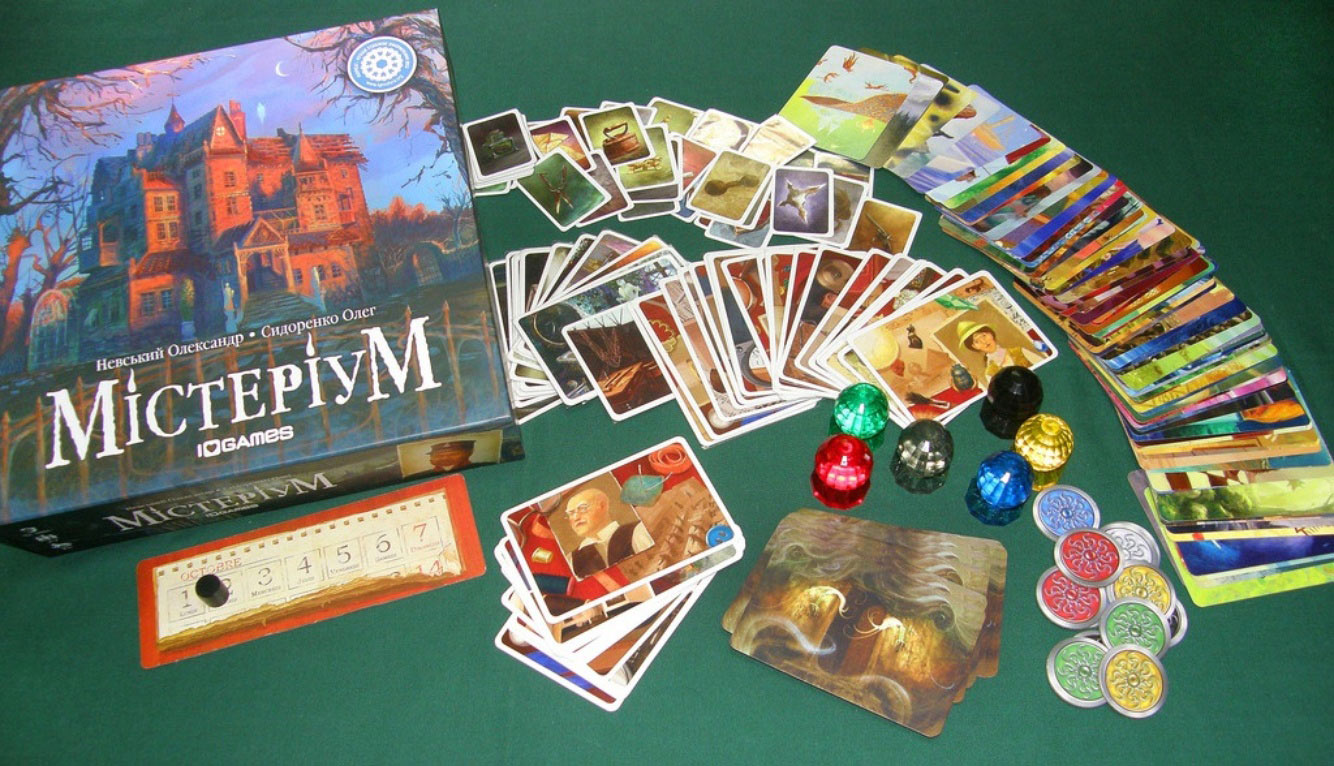 Paul: Well goodness me, I'm as beaten as a leather strap, as worn as two-week old jerky, but I sure got my fill of board games at BoardGameGeek Con the other week. Between grabbing some footage of the event (give me a week or two to edit that!) and running the site remotely from the US of A (nobody died, but Millicent did lose another tentacle), I sat down to play games with friends old and new. Here's the six best new games that found a place in my heart during my time down in Texas.