the death slot, leany paul, an appetite for sneaking, Canada's largest adult men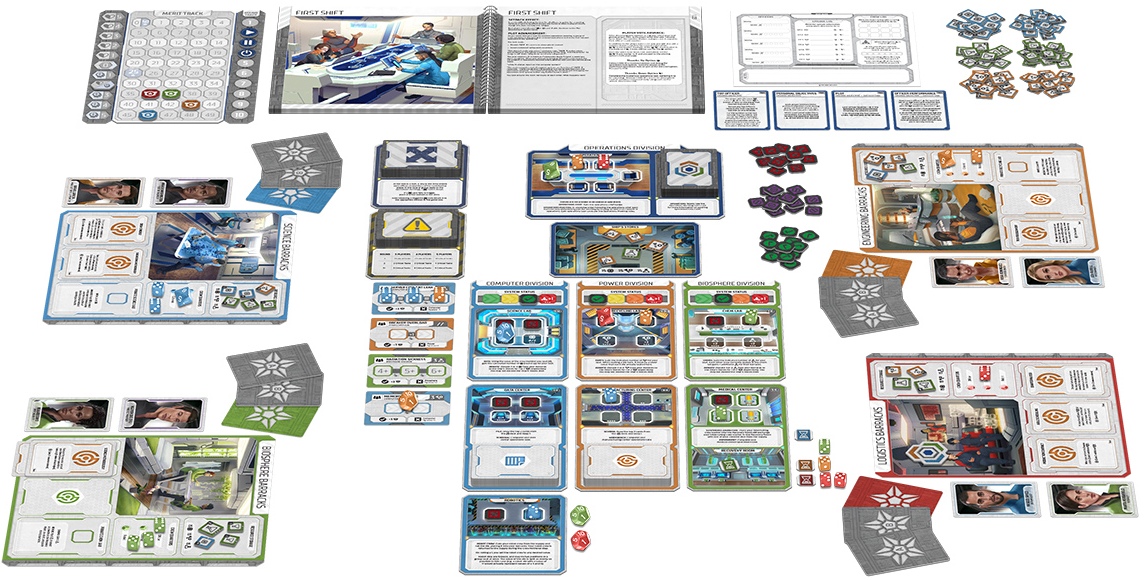 Paul
: Welcome back once again, dear readers, to the Games News lab, where fresh Games News stories are grown in special hydroponic vats and tended carefully until, at last, they are ready to be released to-
Quinns: ANOTHER ONE'S ESCAPED.
Paul: QUARANTINE PROTOCOL GAMMA. ENGAGE DEFENSE TURRETS. EVACUATE THE BIODOME. THE WORLD ISN'T READY FOR THE NEWS OF GEN7.
Good grief, this is two weeks in a row that Plaid Hat games are leading our Games News, but Gen7 is none other than the second "Crossroads" game. In other words, it's the long-awaited spiritual sequel to Dead of Winter.
pip can't wink, quinns can't identify clipart, matt can't go to the edge of darkness
Our 66th ever podcast has been removed, hot & crispy, from the aging oven of our minds!
In this instalment Matt, Paul and Quinns try and unpick all of the games they played at SHUX 2017. That means chat about Shifty Eyed Spies, Bargain Quest, Hanamikoji, Edge of Darkness, Space Base, When I Dream and Quinns getting a bit aggressive about Meeple Circus (again). We also preview the upcoming expansions for Inis and Lords of Vegas, which we had literally no idea were going to be playable at our own event.
Finally, we can't resist closing the podcast with a tease of the gigantic reviews we're all working on right now. Quinns is playing Pandemic Legacy: Season 2, Matt's enjoying Gloomhaven, and Paul's about to crack open his copy of Charterstone. It's going to be a fun end to the year, everybody!
what's the point of elephants, genuine fury, goat on a plank
This week's video is a playthrough of the outrageously silly and frustrating
Meeple Circus
 -a game so
hot and squeaky-fresh that it isn't actually available yet. Sorry. (If you want to read more, Paul recently tried and
enjoyed it at SHUX
). But if you'll just put that goat and plank
down
for a moment - 
look at who we've got with us in this flipping video? 
Assembling an incredible sort of UK board game supergroup/cabal, this video features guest appearances from Jon Purkis (aka Actualol) as well as Efka and Elaine! (No Pun Included). For the inititated, we'd love to point you towards Jon's song about Pandemic Legacy, and NoPunIncluded's review of Great Western Trail - if only for the shocking revelation that cows are no longer required for fresh milk.
But do go and poke around! Both channels do great stuff, and it's worth noting that just last month Actualol popped onto Patreon. Finally, special apologies to Efka - Matt got a bit too involved in the game and literally wasn't a proficient cameraman. Everyone else: enjoy!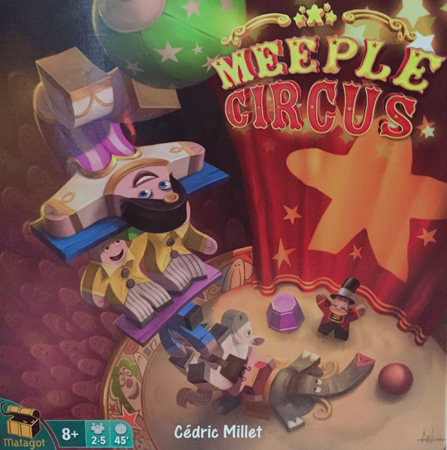 You only have one goal: to entertain! To dazzle the audience! The competition is tough, so bring your best acts! Acrobats, horses and many accessories are at your disposal. After a good rehearsal and with your remarkable dexterity, you'll give them all the show of a lifetime!
Meeple Circus is a balancing dexterity game with little wooden clowns and animals, in addition to barrels, and planks of wood!
wooden waterfall, offer extra intestines, it's war time, Dual wielding mops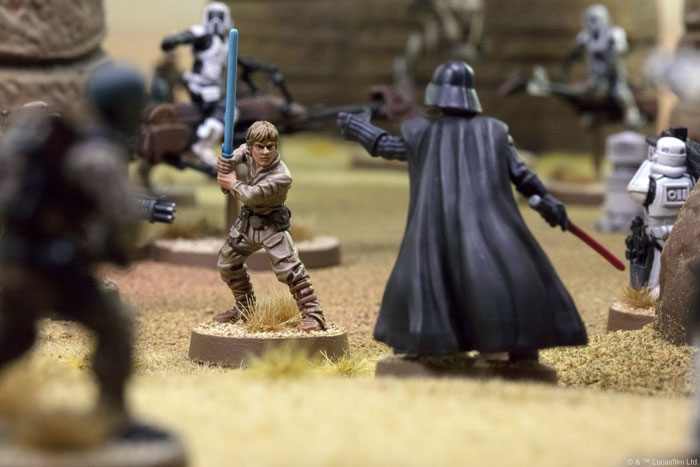 Paul
: It's all hands to the pumps here at Shut Up & Sit Down this week. The News Dam has burst under the weight of stories gushing out of the fiftieth GenCon, along with everything else independent of that massive show that has continued trickling forth. Dual wielding mops all week, we've been doing the best that we can to soak up
all the information
. Some stories are HUGE, others are CRUEL TEASES. It's all too much.
Put on your lifejackets as we dive right into this BUMPER EDITION and start at the deep end with the BRAND NEW STAR WARS MINIATURES GAME.