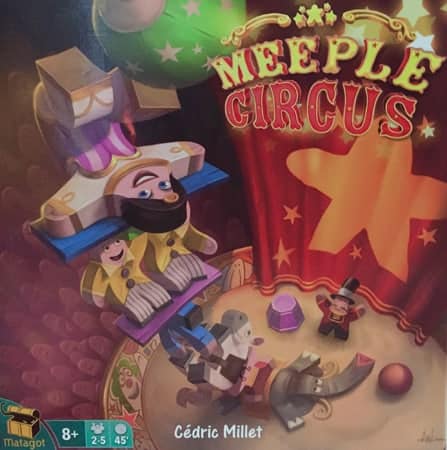 Buying from these fine retailers helps support Shut Up & Sit Down.
You only have one goal: to entertain! To dazzle the audience! The competition is tough, so bring your best acts! Acrobats, horses and many accessories are at your disposal. After a good rehearsal and with your remarkable dexterity, you'll give them all the show of a lifetime!
Meeple Circus is a balancing dexterity game with little wooden clowns and animals, in addition to barrels, and planks of wood!