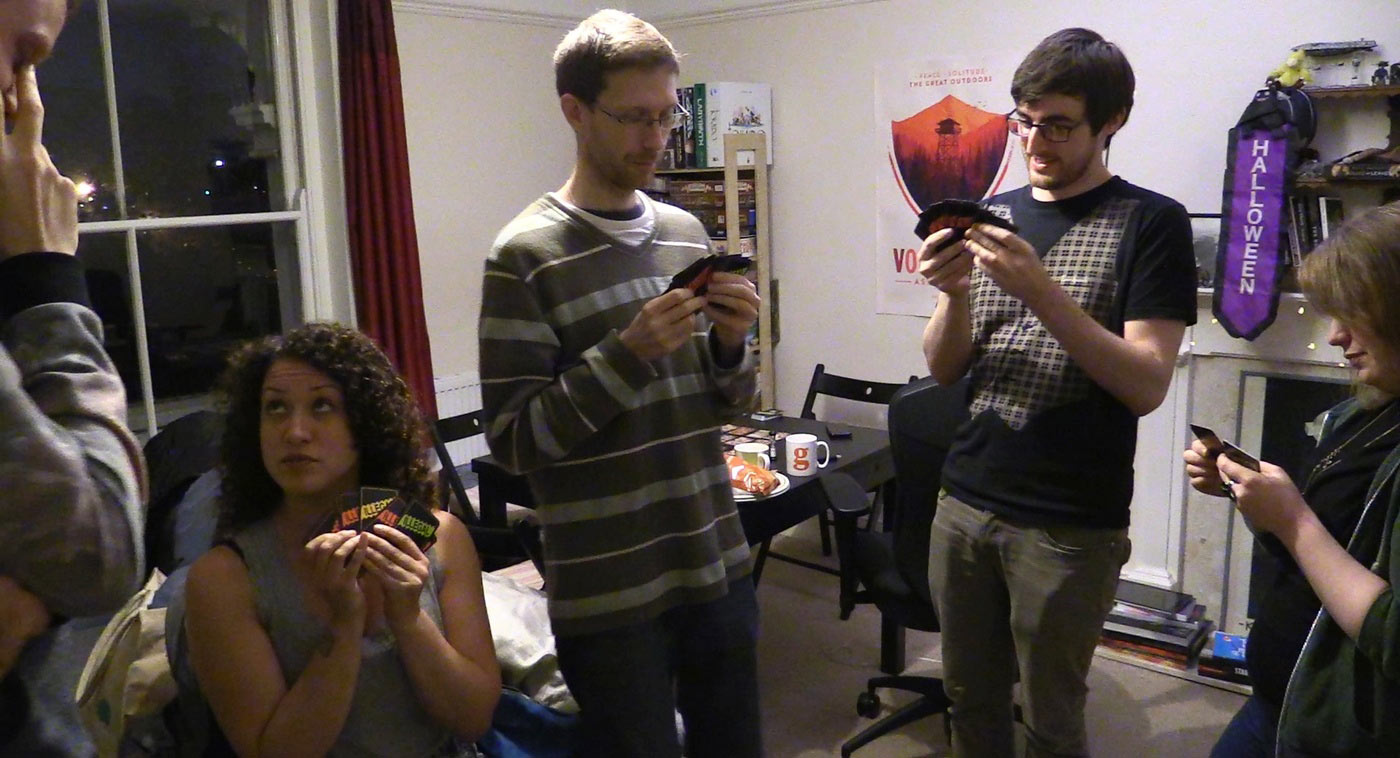 Quinns: Pip, can I tell you about my favourite moment in our game of Illegal?
Pip: Go on then.
Quinns: It was when I crossed the living room to see you and Paul conducting the worst drug deal ever. "Do you want a drug?" he asked, in the embarrassed tones of someone asking if you needed the toilet. "It's a good drug. It's good! Do you want a drug, or maybe two?" I was laughing so hard that I ruined your transaction from across the room.
Pip: Maybe that would be a really good strategy if you were a real drug dealer – being so awkward and middle class about it all that the police think it's a double bluff and don't bother arresting you.
Quinns: Hang on. Was Paul actually dealing drugs in my house?
Pip: So! Tell us more about Illegal [RUN PAUL, RUN]
Read More