Ambush!, Retrospective, shit going down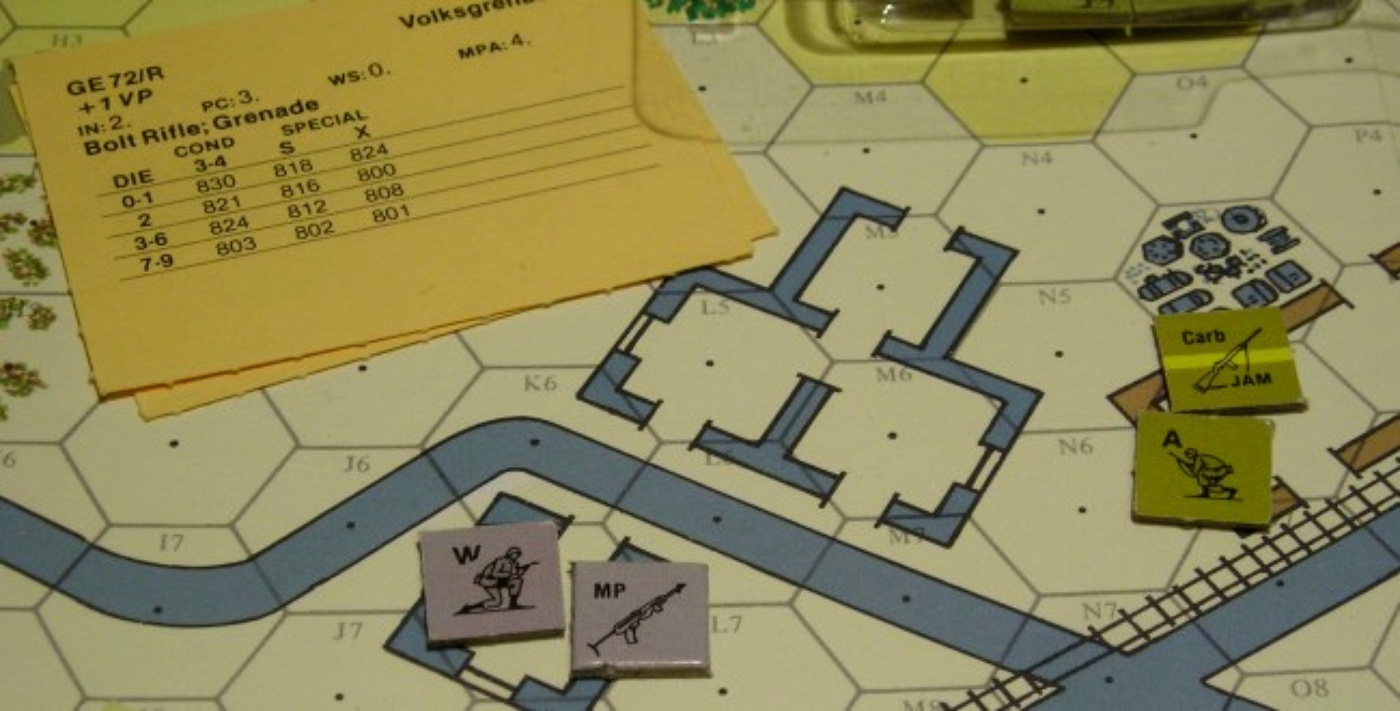 Paul: Right then, shall we look inside a box that hasn't been opened in at least sixteen years?
review, The Castles of Burgundy, ape balls, piglets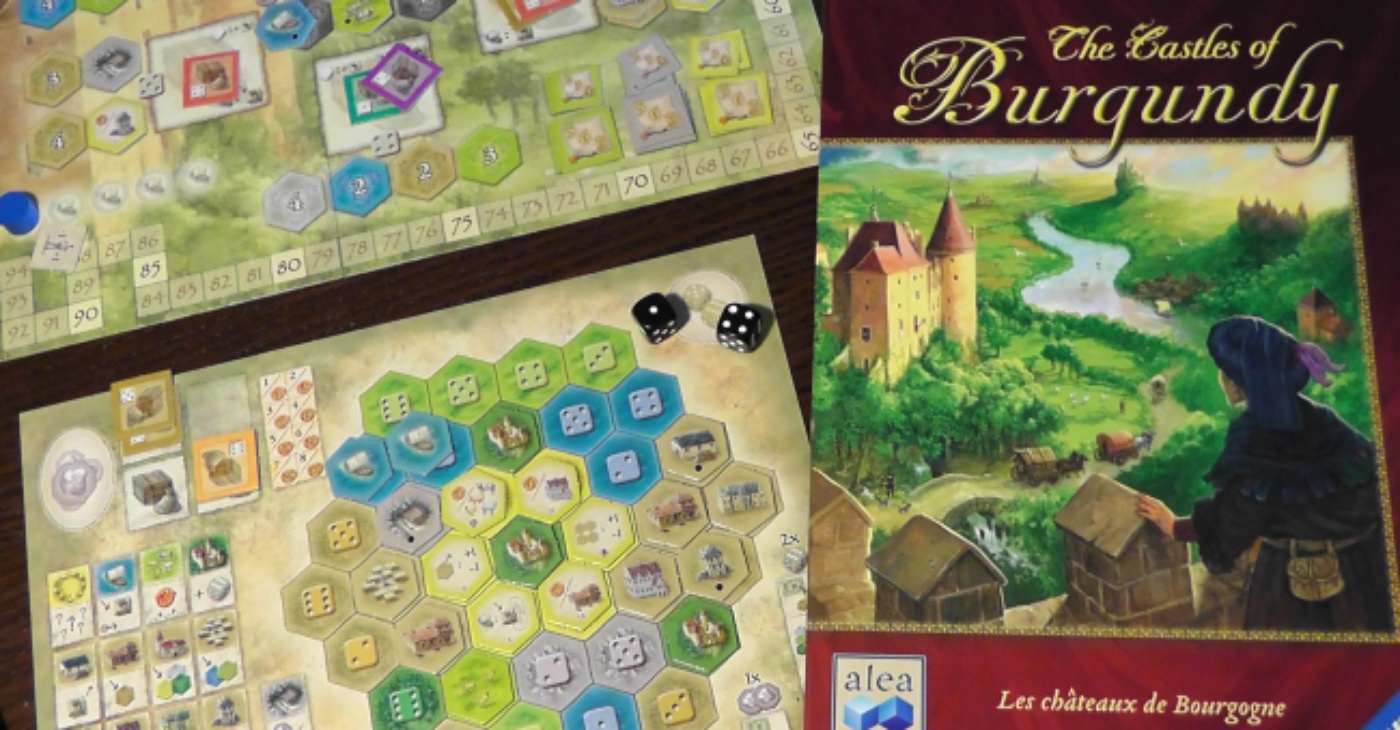 Paul:
Now, I know what you're thinking. "Oh, Jesus! That looks like the lovechild of a maths textbook and hotel room art. I'm not having that in my house."
Hold on. The Castles of Burgundy, which casts 2-4 players as the holders of estates in medieval France, has the whole board game community bleating with quiet joy. We absolutely had to get hold of a copy and try it out. You know what? I actually think it's quite special, too, although I appreciate it's such a placid, thoughtful, deeply European game that it won't be Quinns's kind of thing. Still-
Quinns: No, no, I really like it.
Paul: You do?
Quinns: Yeah, it's excellent.
Paul: But-
Quinns: And here's why!
sharks, review, Guzzling rum, Thick Sparks, Cheeky dolphins, stars, voodoo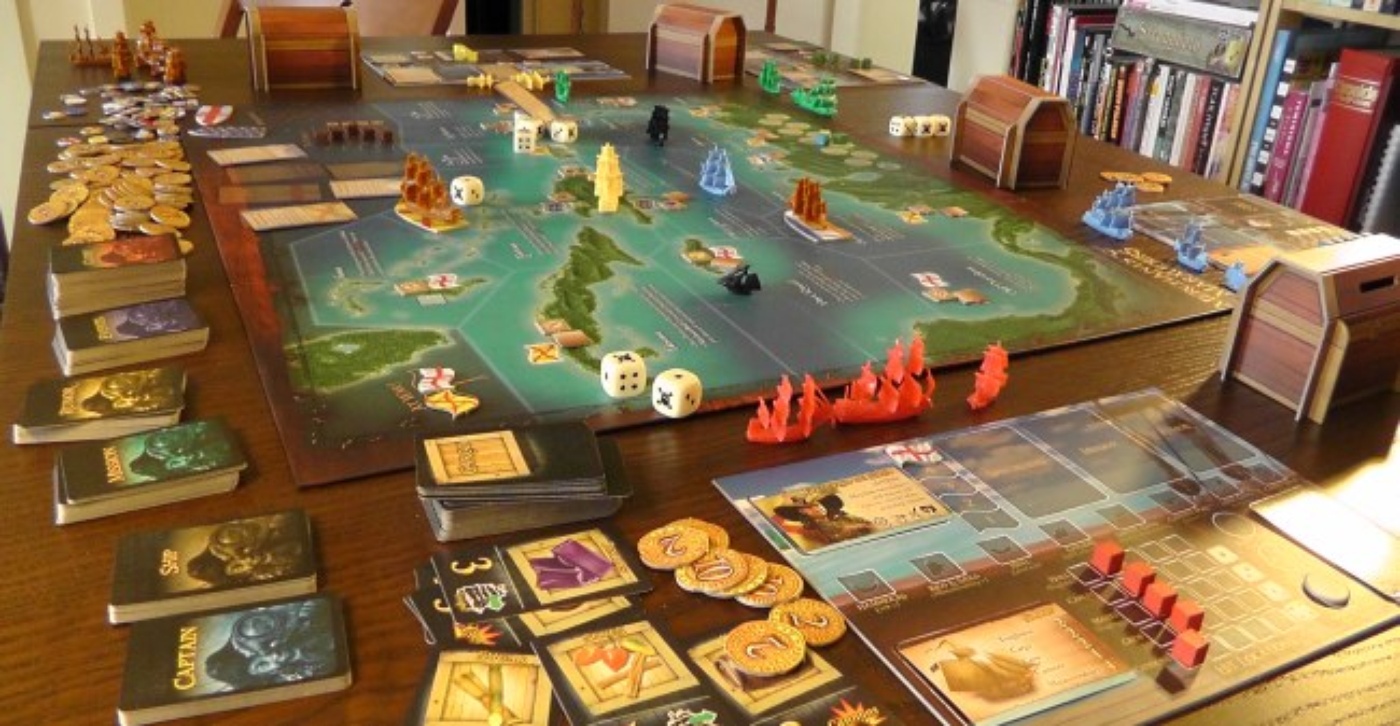 Quinns:
Rum! Guns! Thievery and corruption! Broadsides and boarding actions, executed by daring captains, their magnificent ships reeking of fragrant spices and tobacco. A glittering sea, taken to foul moods and murderous storms. Sharks! MONEY!  
Ain't no backdrop like the 18th century Caribbean. If only there was a board game set amongst all this.
Oh wait!
In our last episode we said we thought Fortune & Glory was a poor example of Ameritrash, Ameritrash being board games that, generally, focus on conflict, cheap thrills and on smothering your table with components rather than being a fair and nuanced game. We're covering Merchants & Marauders, then, to show you a beautiful example of Ameritrash. This game is a parade of unexpected happenings, satisfying rewards and crushing defeats that all mix together in a foul voodoo potion which brings the Caribbean, shuddering, to life.
review, A Game of Thrones, Winter is coming, grand strategy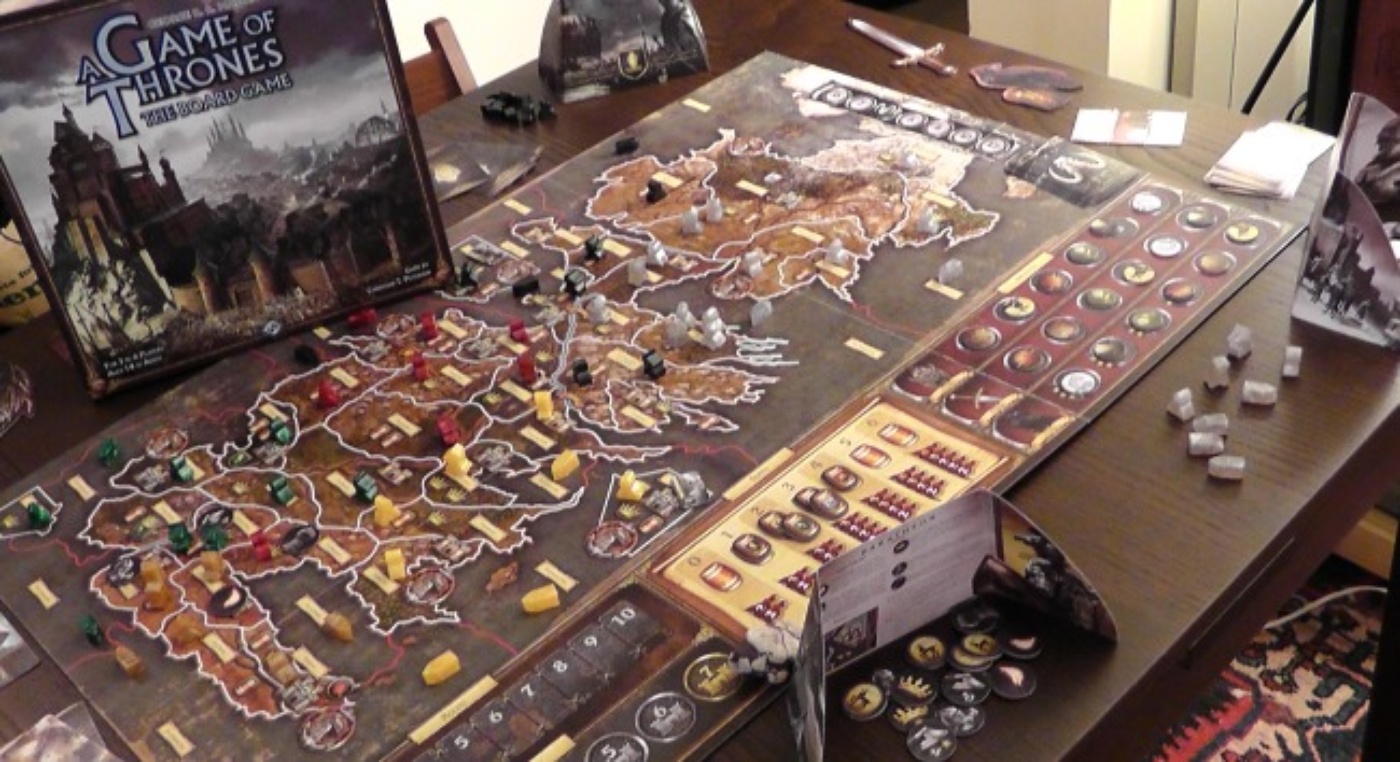 Quinns:
This month saw the release of a beautiful new edition of the
Game of Thrones board game
, a game of duplicity and scheming that, according to rumours, is so mean it's actually capable of damaging friendships. Yesterday Paul and I played it, and today we seek to answer two very serious questions. One, should you buy it? And two, following his incredible defeat, will Paul manage to assemble an objective opinion?
Paul:
I'm not bitter! There's a lot about A Game of Thrones I want people to know, but they can start by knowing I was graceful in defeat.
Under my rule House Tyrell were a staunch and honest ally for the entire game, which definitely wins me the moral victory.
review, Black Gold, spurt, milkshake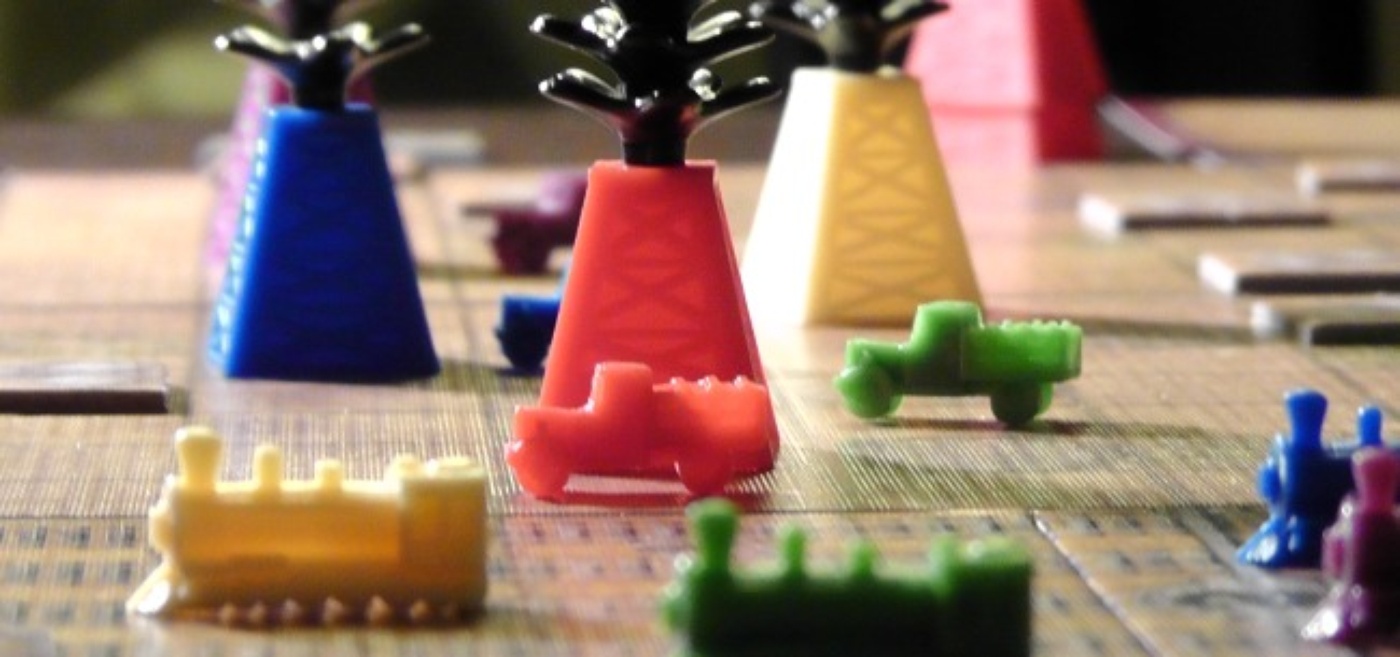 Quinns:
We know what you're thinking. You're thinking "SU&SD, what I really want is a board game about being an oil prospector, except with all the tension and exclusively brutal interaction of a wrestling match." Well
today's your lucky day!
We're reviewing Black Gold, a game of racing across Texas in a pick-up truck, trying to build wells before your opponents, as well as fierce, arena-like auctions where everyone bids for the right to sell their oil. There Will Be Blood? Yes. Yes, there will.
Paul: You know what? This is the sort of game I wish Monopoly was. A capitalist, pugilist slugging-it-out where the only thing that matters is money and how much of it you can wrench out of the hands of others. And it doesn't have disgusting paper notes in, either, so that's another pro. I'm not really sure there will be blood, but there will be a lot of oil and an awful lot of very cruel business practices…
review, Fury of Dracula, Quinns' box nightmare, hunting the elderly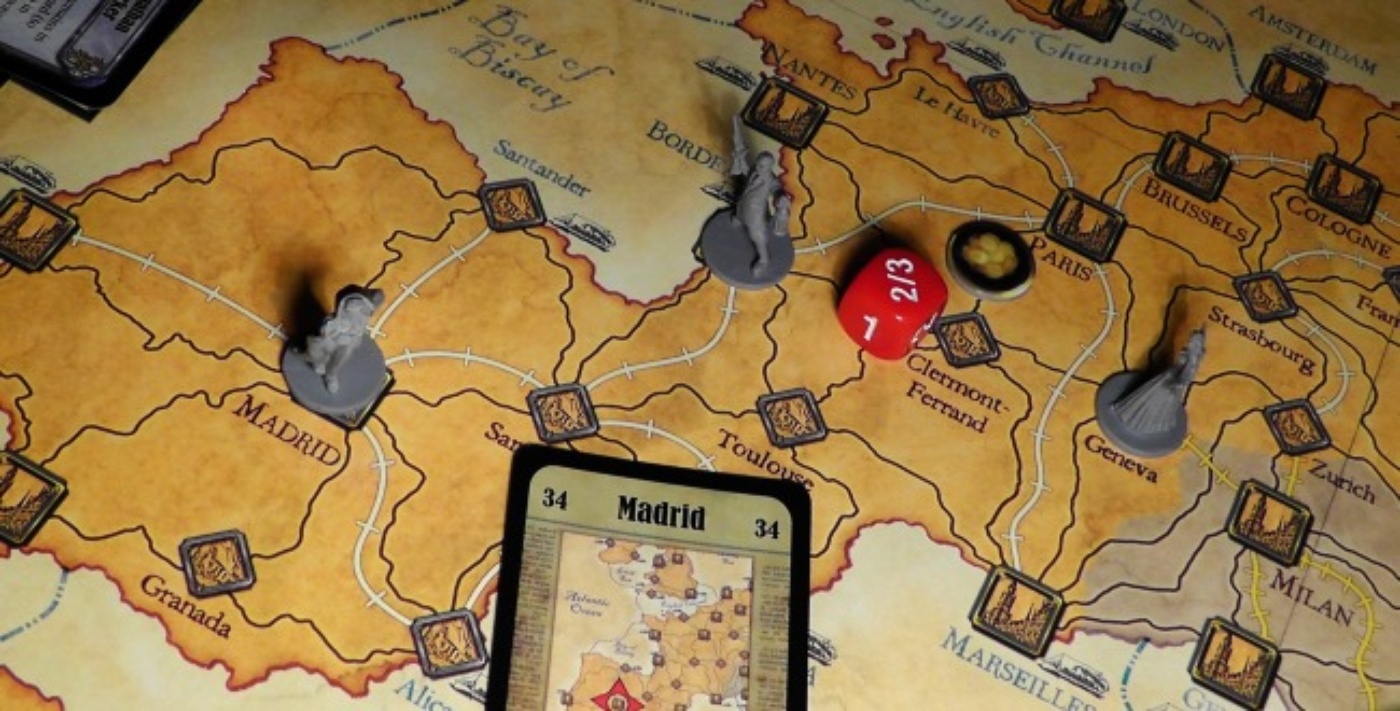 Quinns:
Did you ever play hide and seek as a kid? Do you remember the hysterical thrill of wedging yourself under the bed, trying to control the unbelievable noise of your own lungs? Or being the hunter, creeping through a familiar environment with carbonated anticipation tingling along your veins? Because I'm inclined to call board game Fury of Dracula hide and seek for adults. This is a beautiful,
beautiful
game, and it deserves a place in houses the world over.
Paul: I didn't have anywhere exciting to hide as a child or very many people to play with anyway. But we did play a game called Nine Nine In on our school field, which involved-
Quinns: FURY OF DRACULA sees four players each controlling a vampire hunter chasing Dracula across Europe. It's a glossy update of a classic called Scotland Yard, which was a board game about catching a runaway criminal in London, but here a fifth player gets to control the immortal Count Dracula rather than some greasy burglar, so it's already the better game.
board games, review, Stone Age, Frottage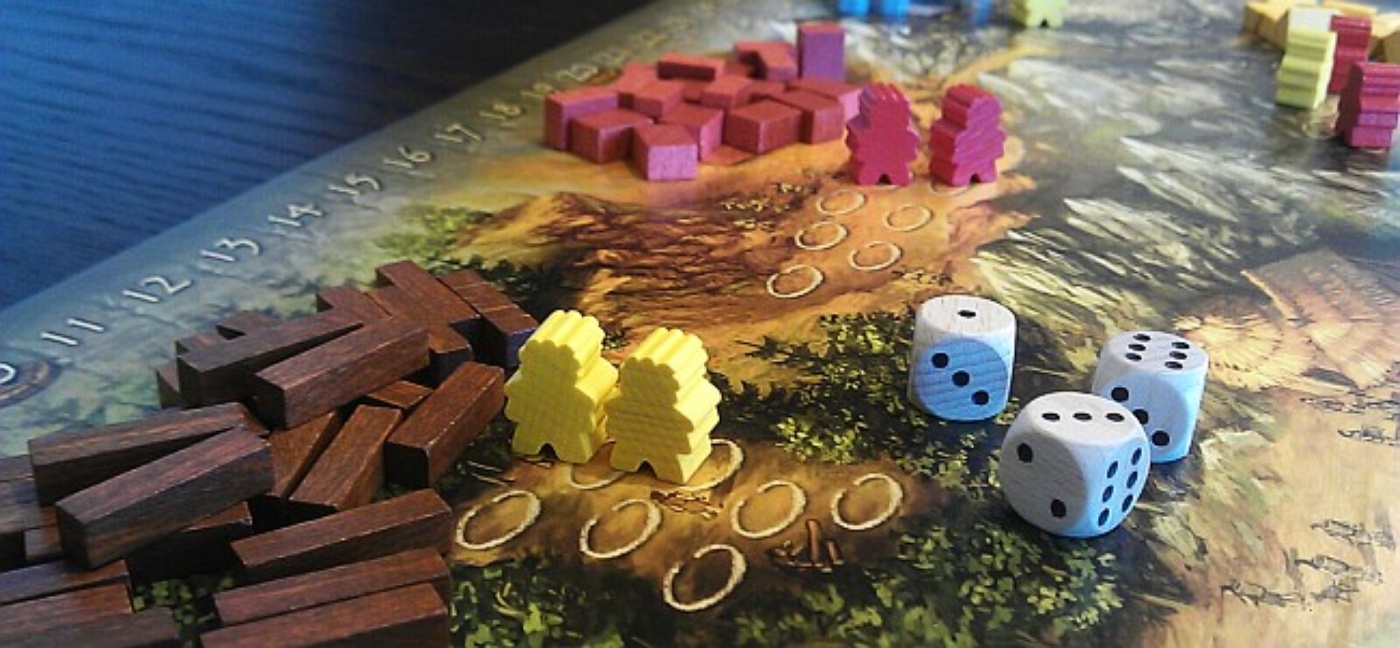 Quinns:
We're positive guys here at SU&SD. If you were to ask us what animal we resemble, it would be a seagull, except a strange, mutant seagull that must tell people about wonderful games. "GAMS," it would screech as it divebombed children and the elderly alike, its reedy vocal chords inadequate for the task of human pronunciation. "GAMS! GAMS!"
Talking about a game that we don't like is simply a less useful service than bellowing about one we love. That said, we can, and will, be making exceptions from time to time.
Paul: Wait, wait. What? That we don't like? I wasn't told about this.
board games, review, Ghost Stories, spillage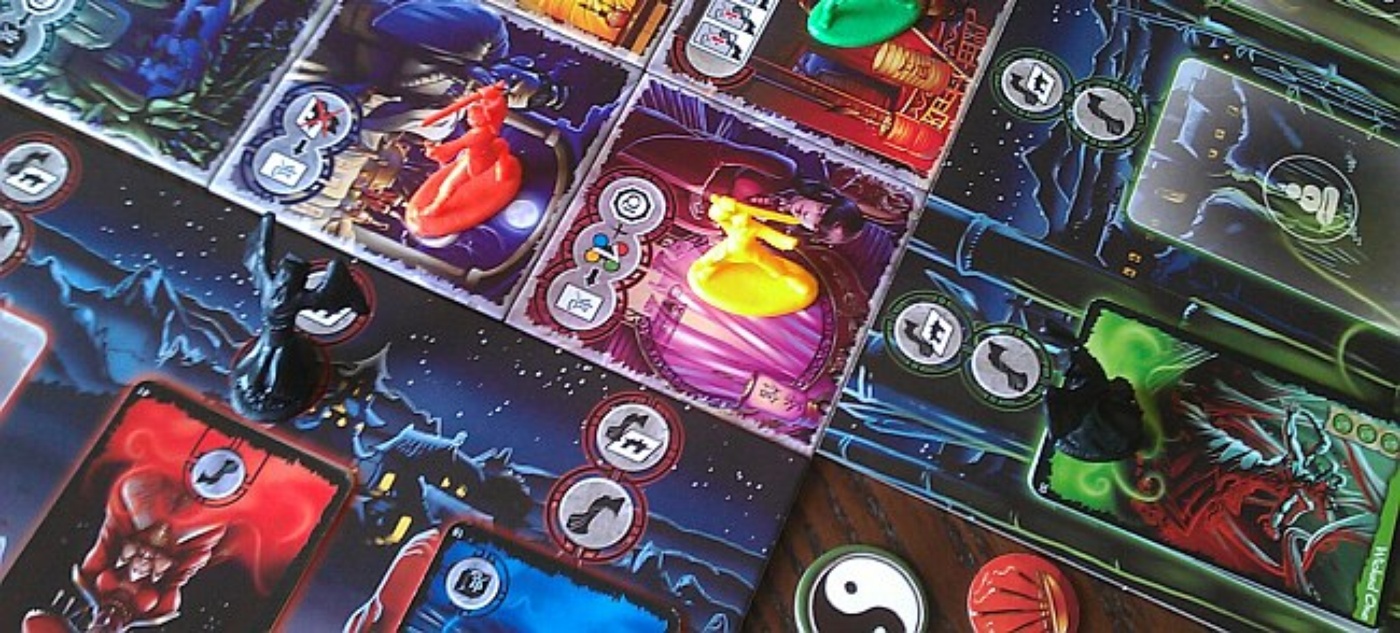 If you've watched
Episode 1
you'll have seen a sneaky cameo of the above beauty. Ghost Stories, by Antoine Bauza. Seeing as we only used it for a quick gag, I appreciate some of you may have been left out in the cold, alone, aroused, and hungry for more.
Both you and this game deserve better. Click through the jump for our review of Ghost Stories.
board games, Hobos, fear, runewars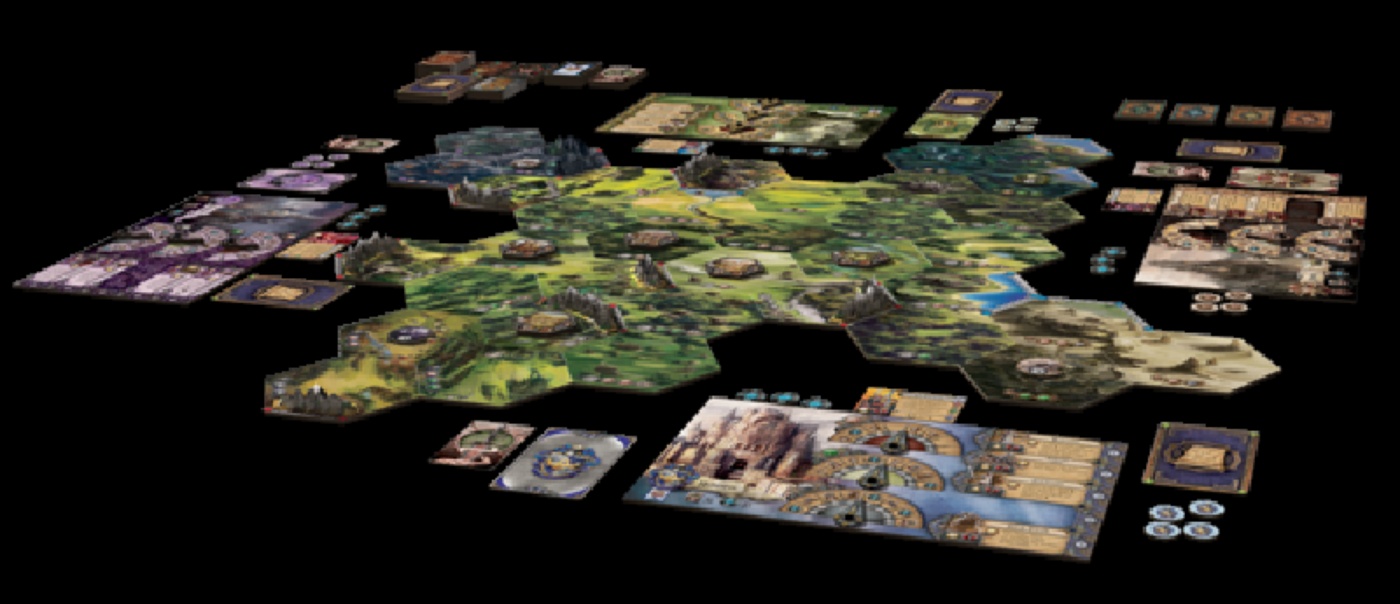 It was only the other day that Quinns and I were lamenting the lack of love that the gaming community seems to have for Runewars. I think this is a great game of grand fantasy strategy, but I don't know many gamers who have a copy, nor many shops who stock it. For a little while I held a terrible fear that it would fall by the wayside and I spent more than a few sleepless nights clutching at my pillow and staring into the darkness, my bottom lip quivering as I wondered if Fantasy Flight were going to let this game go out of print.
Not so, because they've just gone ahead and announced Banners of War, a Runewars expansion that's bristling with battle and which looks like it not only boasts a great deal of new content, but also a few interesting tweaks.