bananas and fascists and farkles and feelings and mutants and jellies and MORE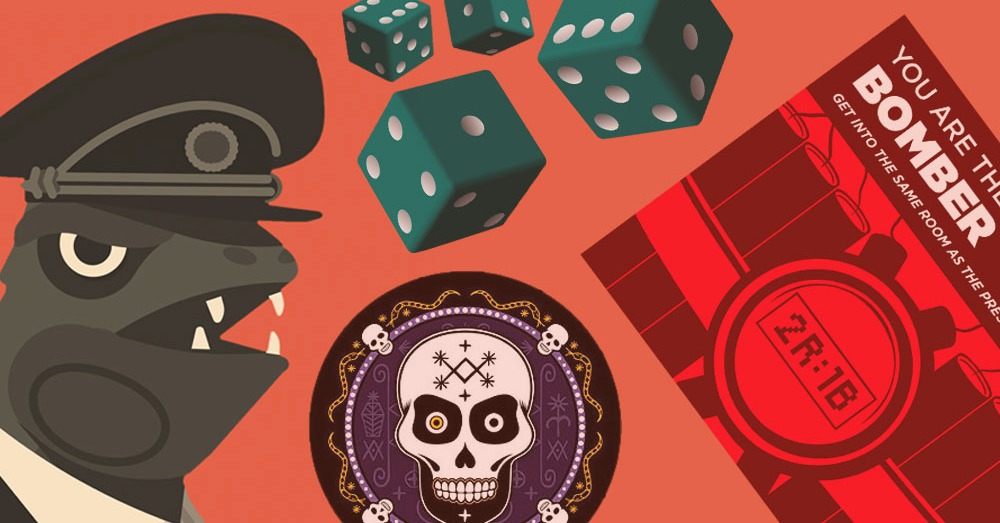 Quinns
: Ladies, gentlemen, non-binary folks, and anyone else who's left a comment over the last six years along the lines of "ARRRGH STOP MAKING ME SPEND MONEY." Today, SU&SD amends for its capitalist crimes.
We talk a lot on this site about how we want board games to be "for everyone", but to an awful lot of people the games we recommend are prohibitively expensive. That said, putting together an amazing board game collection can be cheap. Below, we've assembled a list of the very best games that could collectively cost you less than ten bucks, depending on your situation.
This isn't some unsatisfying sampler platter. What lurks below is a moveable feast of some of the greatest games ever made. Were you to gather all of these games, I'd prefer your collection to ones I've seen costing $1000.
If you approve of this feature, please do share it far and wide! It represents a lot of work for both Team SU&SD and our donors, who we bothered about cheap games we might have missed (special thanks to subscribers Amanda and Jeff, who were especially great).
Let's get started.
a good ol' flecking, matt's hats, big-boy joys, it's all about the soup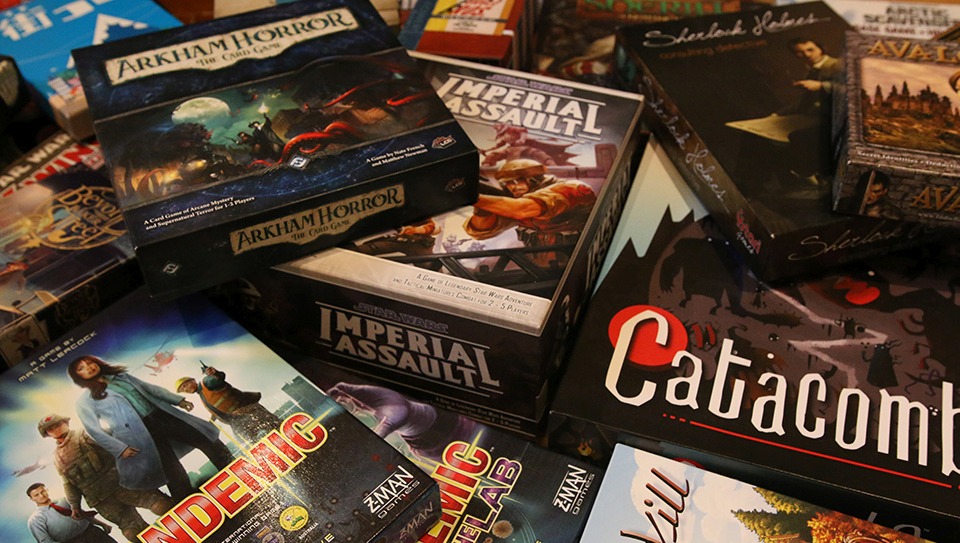 [Following on from our expedition into Quinns' board game collection and the polite visit to Paul's, it's now Matt's turn. Enjoy, everybody!]
Matt: Contrary to popular belief, I am not a man of infinite luxury. Paul has an entire cupboard just for games - Quintin has a cavernous loft to explore. Many have climbed that ladder and never been seen alive again, fading away to become a new addition to the dark and dusty collage of cardboard and bones. Basically those boys have space to play with. I however, have a shelf.
But it's a big shelf! Oh my. There's plenty of room in the rest of my flat, but my wife is a bit of a cheery dictator when it comes to interior design - so the sins of the husband must be tidied away. It's occasionally annoying, but it does mean I get to live in a genuinely beautiful, tidy place? Swings and roundabouts, life is compromise.
Downton Abbey, an accident, 300 games, 800 spiders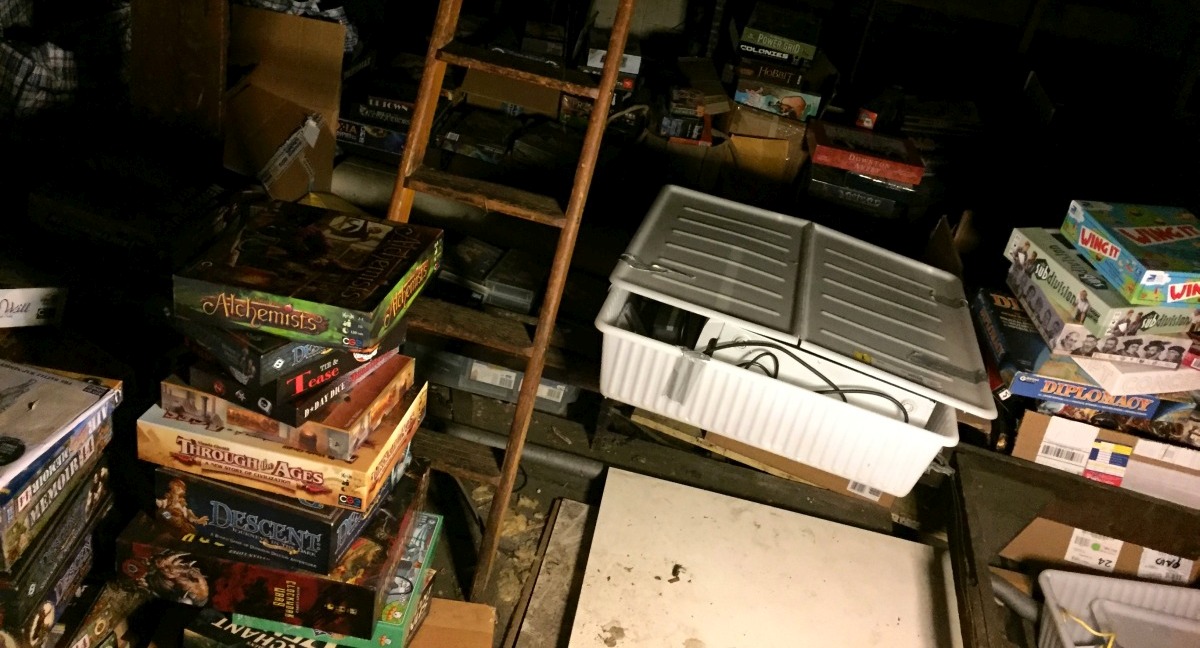 Quinns
: Ladies and gentlemen, roll up! It's time for a new series where we take a look a team SU&SD's board game collections. Come and see! Be amazed. Be aghast. Be envious. Comment with thought-provoking assertions like "why do you have that game it is bad".
You guys will have seen my collection in the background of loads of SU&SD videos, but I don't think you've seen the work that goes into it. Come with me today as I perform... a CULL.
weepinbell, fresh blood, soup stories, beautiful bratwurst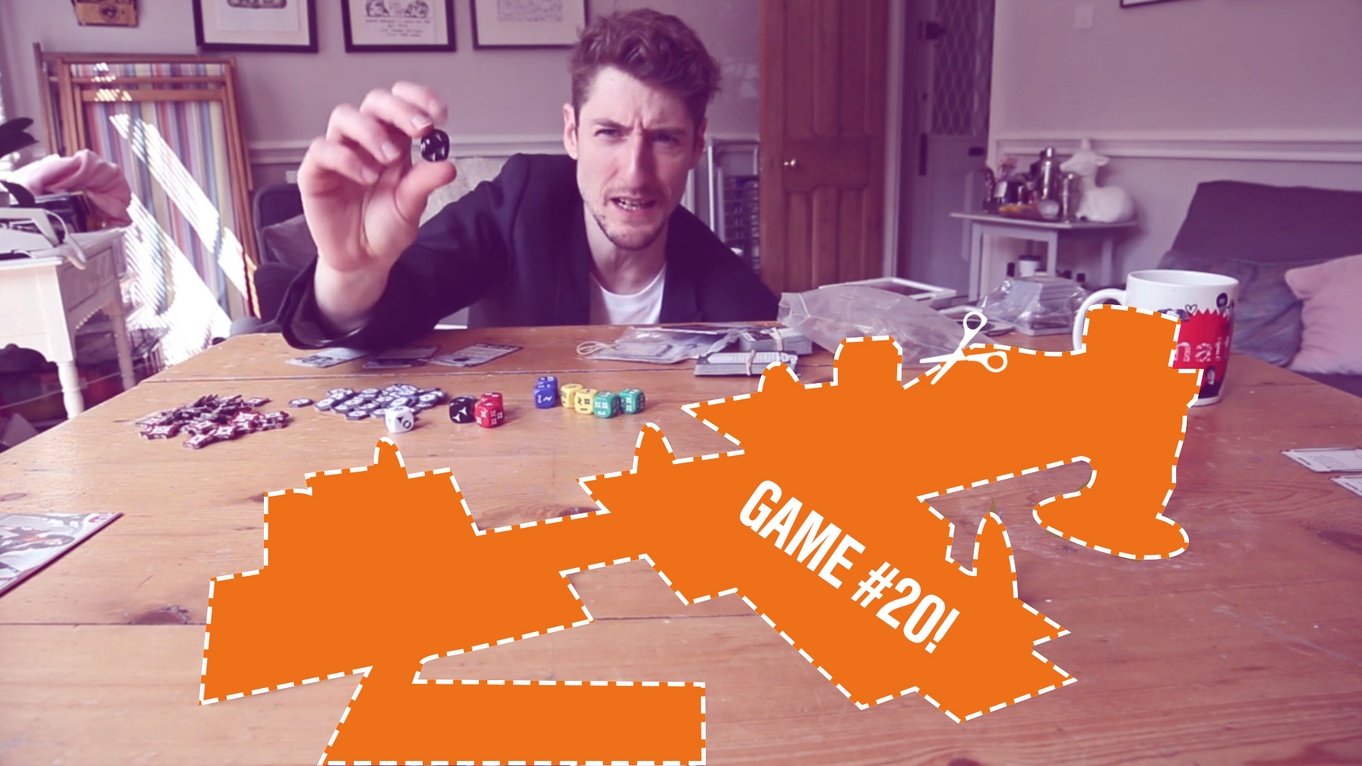 Quinns
: We are entering the teens! Steady as she goes, operator.
Operator: Sir, the site was never built for this! She's going to buckle under the pressure!
Quinns: There's no turning back now. We'd never make it. The only way out... is through.
wasps, condoms, cold black hearts, consolation prizes
Good news!
Funemployed
, a game of applying for jobs with the world's worst CV, is so good that it's snatched away
Pictomania
's paper crown to become our favourite lightweight party game.
Better news! Now you can watch Matt play it with the cast of Regular Features, his VERY RUDE comedy podcast (the video's not rude, though).
Other good news: Funemployed is currently available with several of our partners.
Enjoy your weekend, everybody!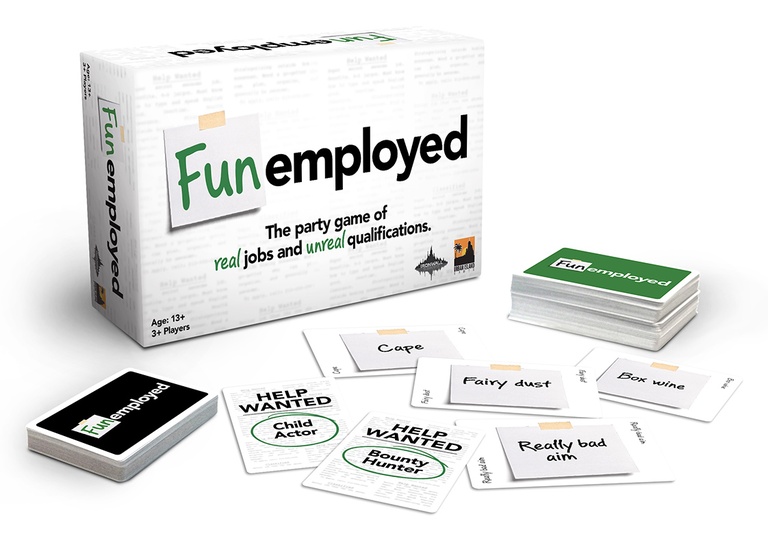 Funemployed is the satirical job application party game for 3 or more players. Make your best pitch for different jobs using four qualifications not fit for any real job interview. Creativity and the ability to spin a good story are key. It is tricky to justify your "burrito" qualification when applying for the job of astronaut.
After all players have had their "interview," the interviewer selects the person who created the best story out of their qualifications. That person wins the card and a new round starts.
It's not always easy to explain why Fairy Dust, Jacked Forearms, Treats, and a Time Machine make you the most qualified to be a Competitive Eater, but we have faith you can do it.
Matt's dangerous gambit, wooden jelly, tripping bowls
You ever eat Nerd Rope? Just an endlessly long, glutinous tongue, speckled with sour little gobbets?
That's basically the 30th ever SU&SD podcast. On this lengthy journey of no less than one hour and one minute, we discuss the absence of bitterness in the magnificent Forbidden Stars. We chat about the sheer joy of Funemployed (alas, we're still waiting on the European release), and the sweet coloured pebbles of Trajan. The Saturday morning cartoon-looking reimagining of Catacombs has reached us, too, complete with a wooden jelly cube! And of course, Spyfall snuck into the mix.
WARNING: Your RDA of SU&SD podcasts is 0.2 a day.
Read the full article...
grumpy ghosts, nice ships, paul's pits, sentient seismographs, texas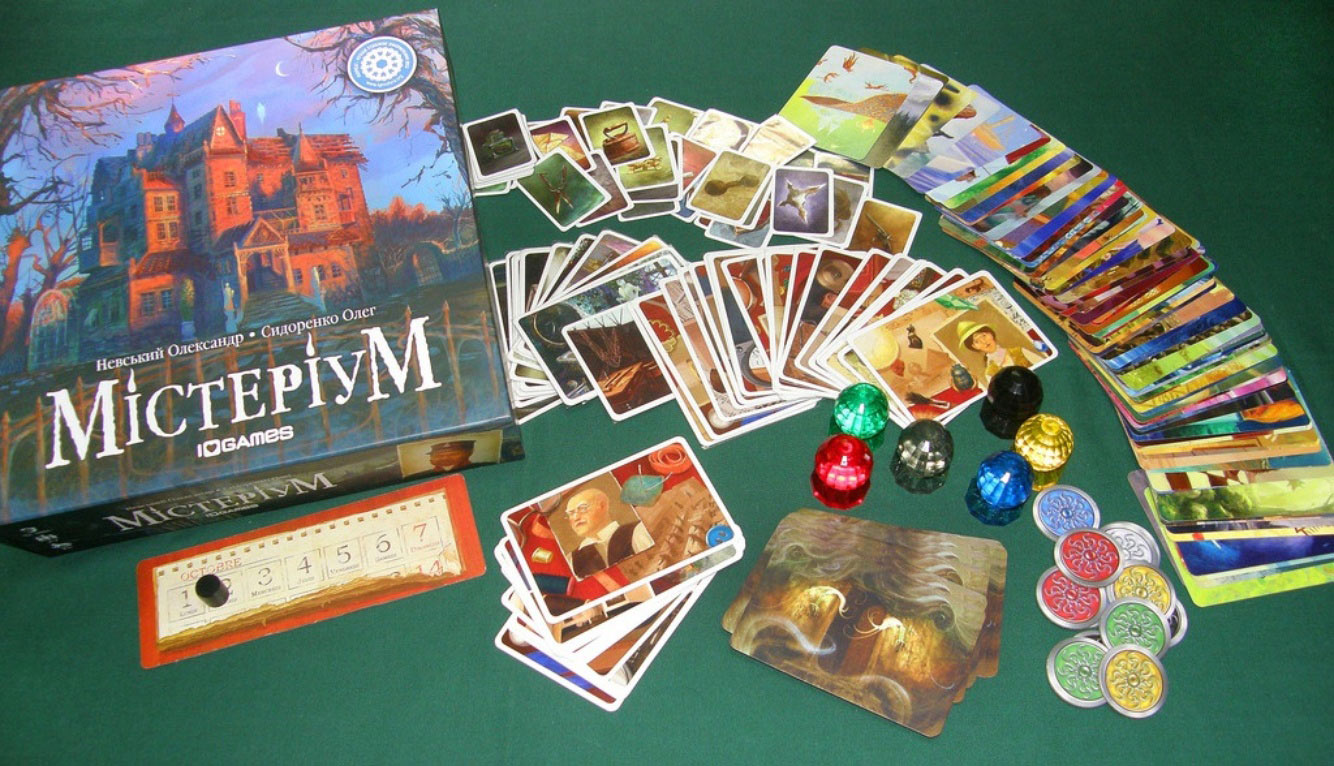 Paul: Well goodness me, I'm as beaten as a leather strap, as worn as two-week old jerky, but I sure got my fill of board games at BoardGameGeek Con the other week. Between grabbing some footage of the event (give me a week or two to edit that!) and running the site remotely from the US of A (nobody died, but Millicent did lose another tentacle), I sat down to play games with friends old and new. Here's the six best new games that found a place in my heart during my time down in Texas.
skull merger, enhanced durable and good, just buy funemployed okay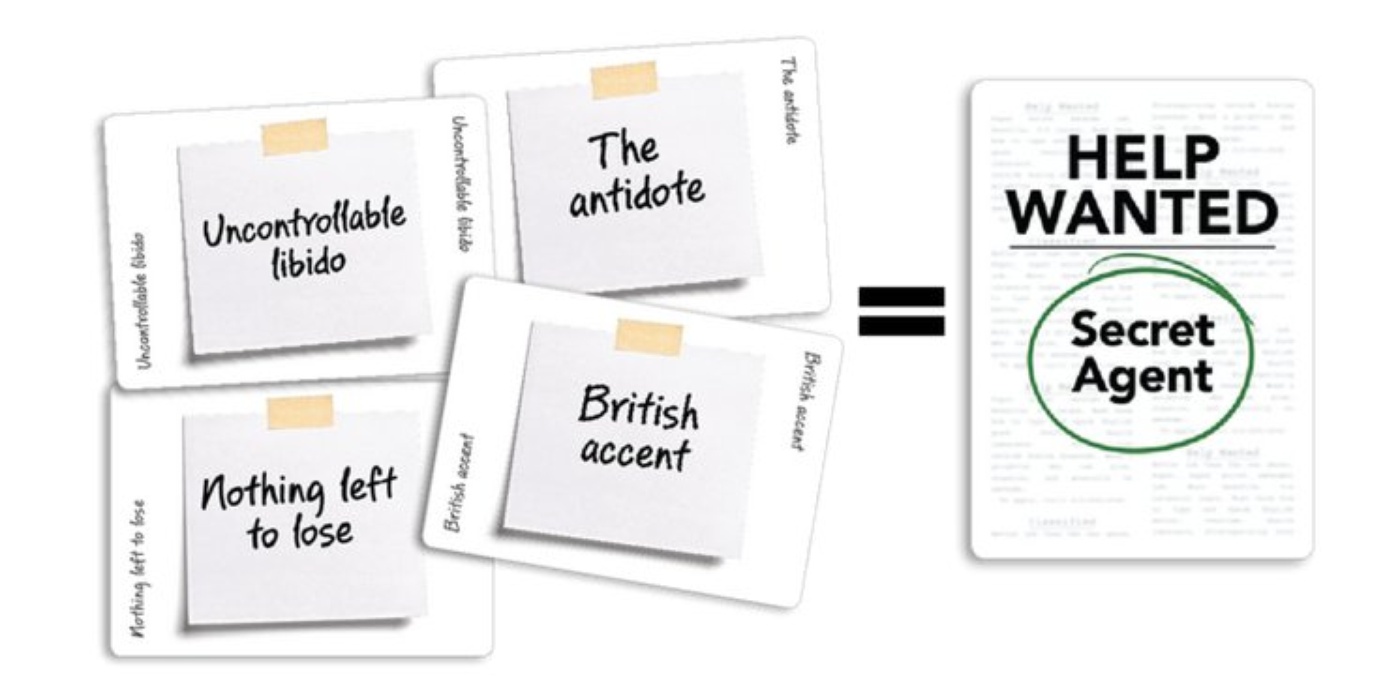 Paul
: Oh dear. Oh dear. Well, yes, I'll be honest with you, your injuries are serious, but with the expert care of the Games News Paramedics, we can save you. In fact, we can
rebuild
you.
You'll need extensive work. It'll be a long stay. I suppose the first move would be to replace all the blood you've lost, so I'm pumping your circulatory system full of the Second Edition of Funemployed. That'll perk you right up. Are you ready?
two cheese inna bag, foggy bogs, beefcakes, appaphants, the cold north wind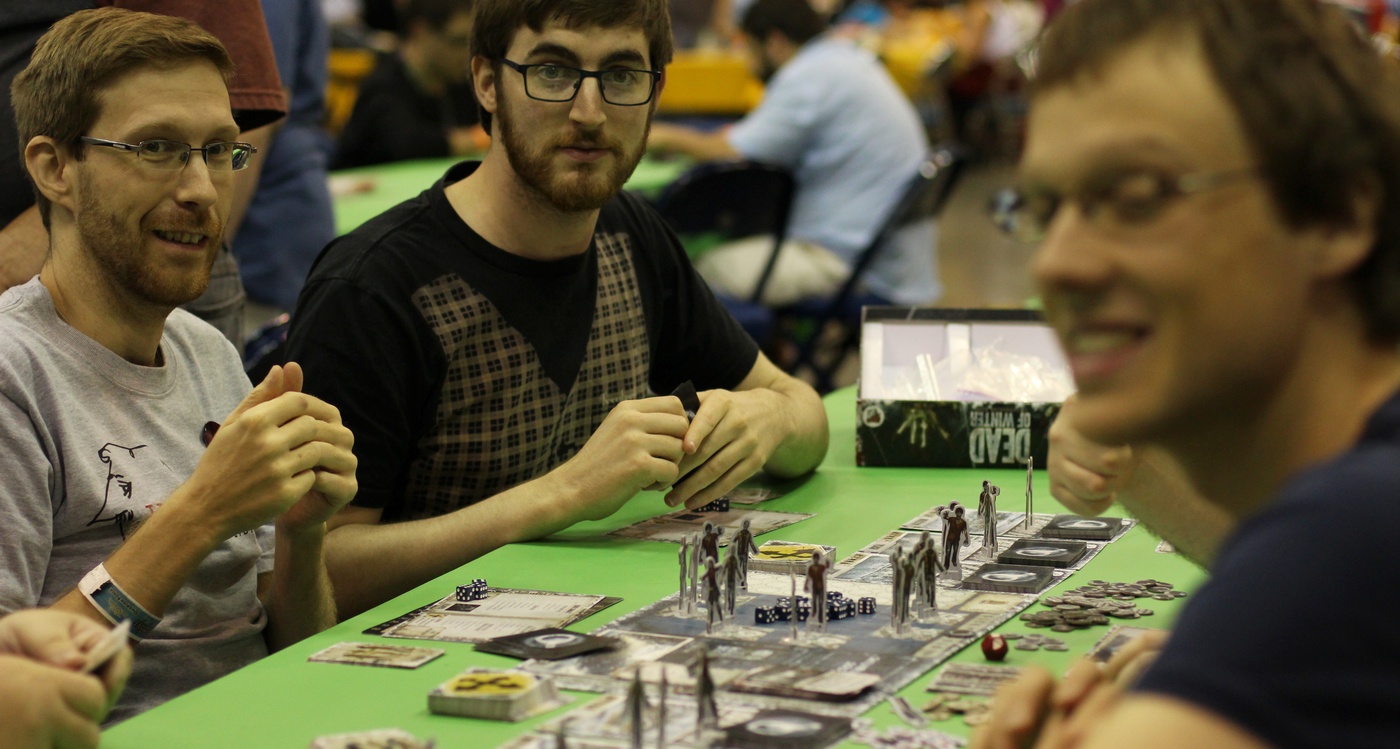 Paul
: OK. That title isn't accurate at all.
Quinns: Yes, but "Our Favourite 7 Games From Gen Con '14 and One Game We Were Disappointed By" sounds silly and doesn't fit.
Paul: Fair enough. Wait, which game were we disappointed by? I thought everything was pretty great.
Quinns: You'll have to click through and FIND OUT!
Paul: But I work here