quinns is undone, matt is sleeping with tim schafer, paul has seen a dog
This week, Matt, Paul and Quinns reunited in a hotel! We didn't record them all crying with joy for five minutes straight, but we 
did
record them sitting down afterwards to discuss some board games.
First off, the team discuss stress-testing some of their favourite games from the last year at the 2018 Game Developer's Convention in San Francisco. Did Ethnos, Fog of Love, Azul or Barenpark buckle under pressure?
But wait, there's are new games too! Matt has thoughts on the as-yet unpublished Puzzlegami, Leigh joins the team to describe the as-yet unfinished Four Empires, and Paul provides some thoughts on Star Wars: Legion and Age of Steam.
Enjoy, everybody! And if you'd like to hear the team record a live podcast in person, we're recording two of 'em at the UK Games Expo in June. Come stop by!
New podcast feeds (if you're missing episodes 71 onwards, try these):
cuddling in the ballroom, crying in a park, is it getting hot in here?
As if it were needed, Jacob Jaskov's
Fog of Love
 is definitive proof that board games can be sexy, and it's finally in shops the world over. But there's more to this box than just sex! For example, there's sometimes a troubling absence of sex. Sometimes there's heartbreak. And sometimes, just sometimes, there's true love.
Don't let this game be "The one that got away," everybody. Take a look at our definitive review, and see if it's for you.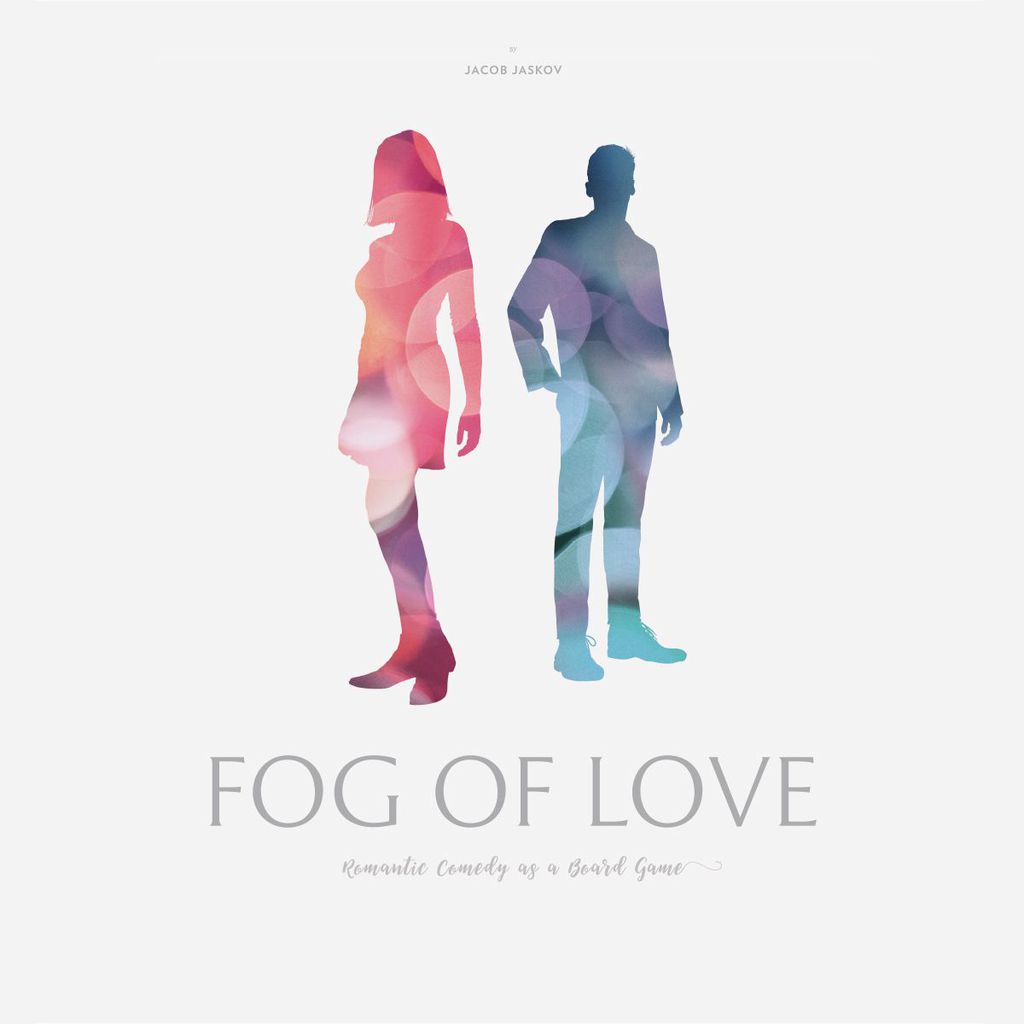 Fog of Love is a game for two players. You will create and play two vivid characters who meet, fall in love and face the challenge of making an unusual relationship work.
Playing Fog of Love is like being in a romantic comedy: roller-coaster rides, awkward situations, lots of laughs and plenty of difficult compromises to make.
Much as in a real relationship, goals might be at odds. You can try to change, keep being relentless or even secretly decide to be a Heartbreaker. It's your choice.
The happily ever after won't be certain, but whatever way your zigzag romance unfolds, you'll always end up with a story full of surprises – guaranteed to raise a smile!
a family show, the award for best quintin, a middle finger to the march of time
Who's this, arriving fashionably late in a limousine? Why, it's only a new podcast discussing
the winners of the 2017 Pearple's Choice Awards
!
Quickly, cinch up your black tie or crawl into the nearest dress before joining us on a discussion of the best games of last year. There's reflection on Gloomhaven, Sagrada, Inis, Captain Sonar, Fog of Love, Azul, Consulting Detective, Twilight Imperium 4th edition and so, so much more.
You also get to hear the team collapse in on themselves like a dying star when exposed to the madness of the Best Expansion category. Just what is an expansion for?!
Huge thanks to forum user clg9000 for organising such a fun event. If you'd like to join the SU&SD forums, you'll find them right here.
New podcast feeds (if you're missing episodes 71, 72 and 73 try these):
steve buscemi, a chocolate onion, is it a Fibonacci thing
Matt and Quinns took to the stage at PAX Unplugged for this Very Special Phillysode! The first segment, "Card games that made us feel bad", includes chat about Capital Lux, Hanamikoji and Plums. Then there's "Eurogames that are actually quite good", featuring Pie Town and Altiplano. Finally, the boys move onto their game of the show, and possibly the year: Jacob Jaskov's Fog of Love. Surprising no-one, Matt and Quinns' first simulated relationship had chemistry but was horrible for everyone involved.
This podcast was followed by an extensive audience Q&A which can be found here in our video of the event. The boys were asked to recommend an out-of-print game, how they pick games during a game night, which video they most enjoyed putting together, whether Matt's hair is affected by the tides and more!
The answers may surprise you.
he's not looking at the board, LOOK AT THAT BOARD, fury of teenagers, dead of maldives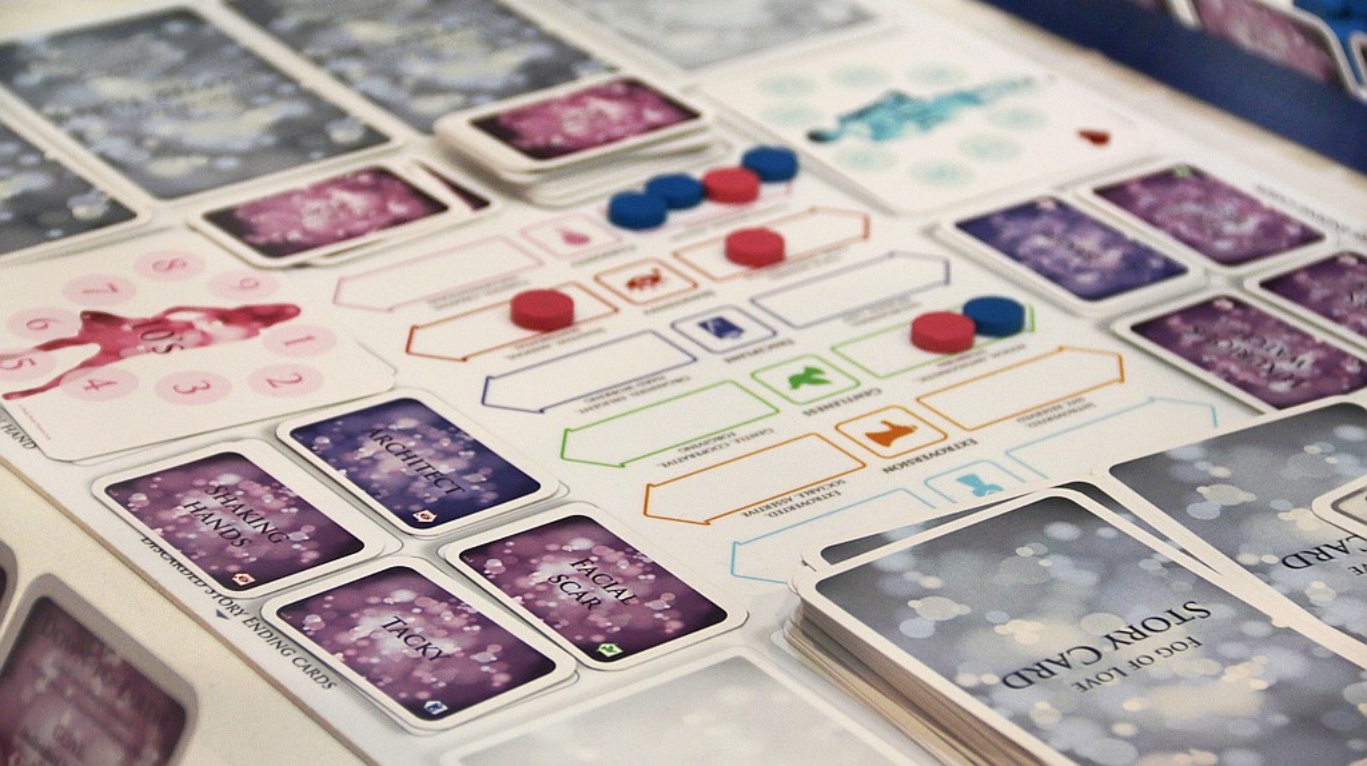 Paul
: March is here and with it what might be THE MOST EXCITING GAMES NEWS OF THE YEAR SO FAR. Maybe. I don't want to get your hopes up or anything, but we have a whole host of great stuff here. Let's get started with one of the most interesting games concepts I've seen for long time…
Quinns: Fog of Love! Riding high on its early Kickstarter success, Fog of Love is a two-player game about trying to navigate the ups and downs of a relationship, about trying to understand your partner and about trying to get what you want both from a relationship and from life.