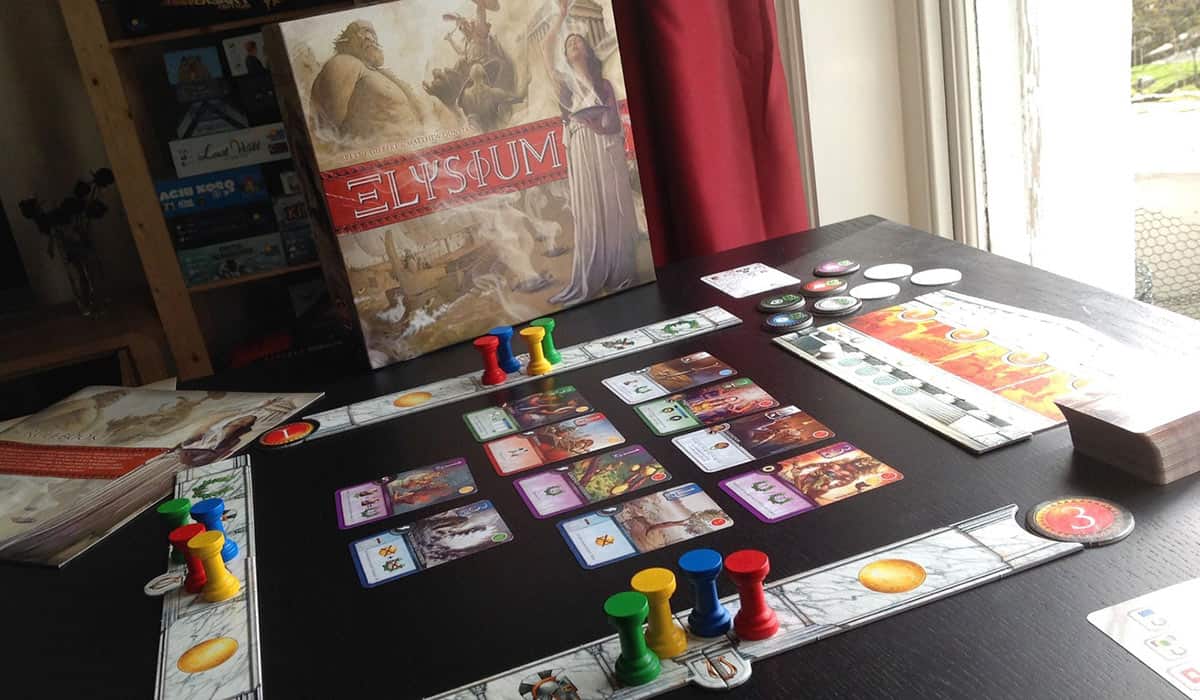 Quinns: So you walk into your local board game shop, eager to make a purchase. An unhealthy, bubbly excitement starts building inside you, as if you were a shaken can of cola. You scan the shelves, letting your obsession rise from the pit of your stomach to slightly above your stomach. You're taking one of these boxes home.
So you drop to all fours, ready to begin the hunt. The shop owner doesn't give you a second glance. He's seen it all before. You prowl between the aisles, buttocks undulating like a pair of bald men being ritually drowned. What's this? Elysium… ?
It's a brand new release from Space Cowboys, the hot young publisher of the wonderful Splendour and the entirely passable Black Fleet. Elysium looks great! It's got cards, Greeks, gods, it looks lovely and it's different every time you play.
"STOP!" comes the cry, as I slide down a nearby fireman's pole (was it there before?!).
"My name is Quinns," I continue, squeaking all the way down as the pole rubs between my bare thighs. "Allow me to tell you whether to buy Elysium using… a review."
Read More