big or small, wood or plastic, candle or no candle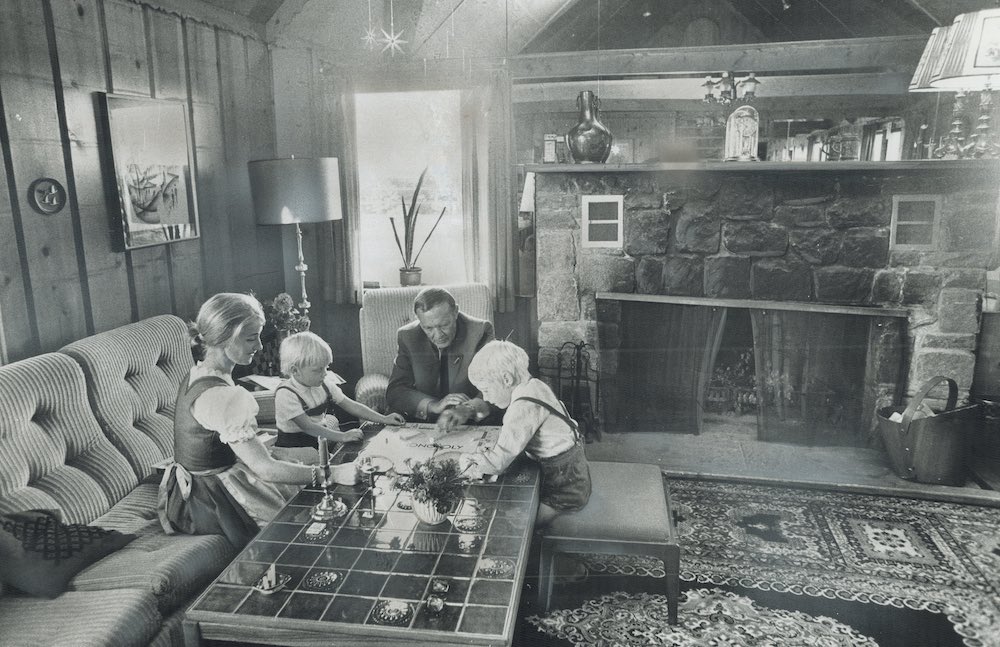 Quinns:
Christmas is almost upon us, everyone! That sweet stretch of the calendar where board games take center stage, or at the very least
share
the stage with potatoes and Jesus Christ.
Are you thinking about buying a new game to play with your relatives? Or are you wondering which game to buy for the stalwart board game collector in your life?
Either way, we've got you covered with the below holiday game guide. Enjoy, everyone!
pasta money, architectural aluminium, from horses to robots, why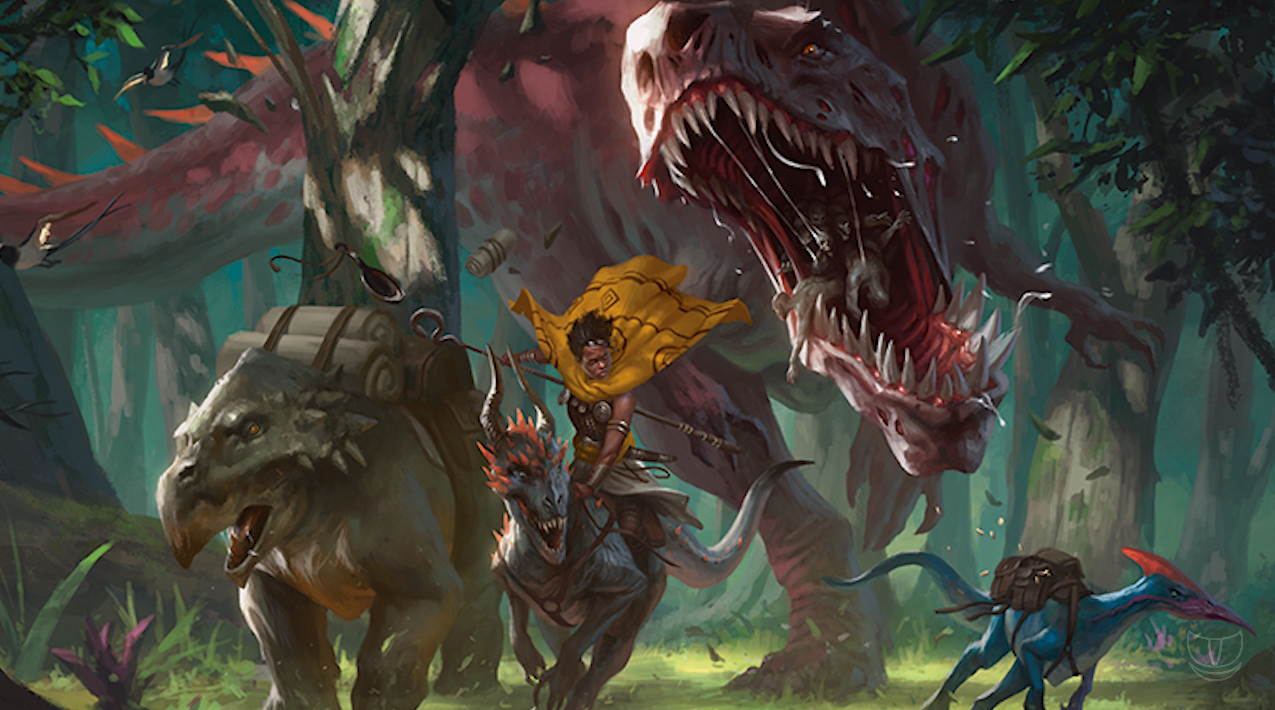 Quinns
: Morning everybody! We've got good news and bad news for you. The good news is that during last week's "
Stream of Annihilation
" where Wizards of the Coast announced a whole load of new Dungeons & Dragons products via Twitch, we found out that dinosaurs are coming to the D&D world!
The bad news is that they seem to have zero interest in renaming the brand "Dungeons, Dragons & Dinosaurs", or DD&D. Imagine! After a few more years of announcements they could be selling Dungeons, Dragons, Dinosaurs, Diplomats, Dinghies, Derby's and Dancers, or DDDDDD&D.
Paul: A couple of board games came out of this announcement. We're getting the Dungeons & Dragons: Tomb of Annihilation Board Game, which can be combined with all those D&D board games that came out in 2011, and we're also getting Betrayal at Baldur's Gate. Which is--
Quinns: Oh no
Paul: Which is a Dungeons & Dragons-themed version of fabled box of nonsense Betrayal at the House on the Hill.
Quinns: Oh, no.
putting down the guitar, picking on the children, when is a dove not a dove
Get your pod-plates ready! We're serving up another steaming hot pot of chat.
Matt, Paul and Quinns discuss deck-building burgle box that is Clank!, they return once again to the irritatingly more-ish Black Stories, Quinns chats a bit about Deception: Murder in Hong Kong and they discuss the standalone expansion for Welcome to the Dungeon.
We hope you left room for seconds, because there's also a reader mail that asks what games Matt and Quinns organised at their respective weddings last year, and we unseal the Pandora's Box of folk games played by school teachers. Maybe don't eat that last bit, it's profoundly poisonous.
give me your badge and your gun and that rock you keep in a plastic bag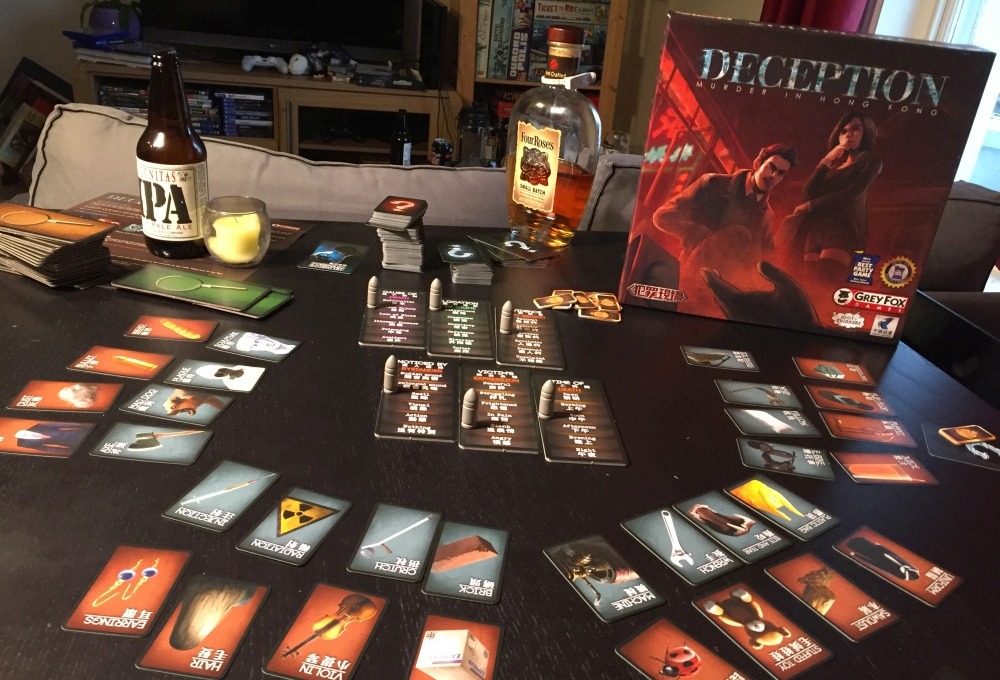 Quinns
: After playing co-operative social deduction game
Deception
, the proof is insurmountable. The 21st century police force is the greatest board game theme of all time, not because it works so well but because
it doesn't work at all.
Back in our eighth ever podcast we talked about Police Precinct, and while we had a terrible time with that game we were endlessly amused because we seemed to be playing the cast of Reno 911 on the set of The Purge. Then last year I finally got to try Good Cop Bad Cop, where in one memorable turn I confiscated my colleague's coffee as evidence, downed it in one gulp, then shot them.
But with a name like "Deception: Murder in Hong Kong" and brooding, maroon box that includes a handful of plastic bullets, you might assume that this, at last, is a serious game about law enforcement.
You couldn't be more wrong. I'm thrilled to say that Deception is every bit as silly as those others, and it's also the best game of the three. Come for a ridealong with me! You're statistically unlikely to be shot.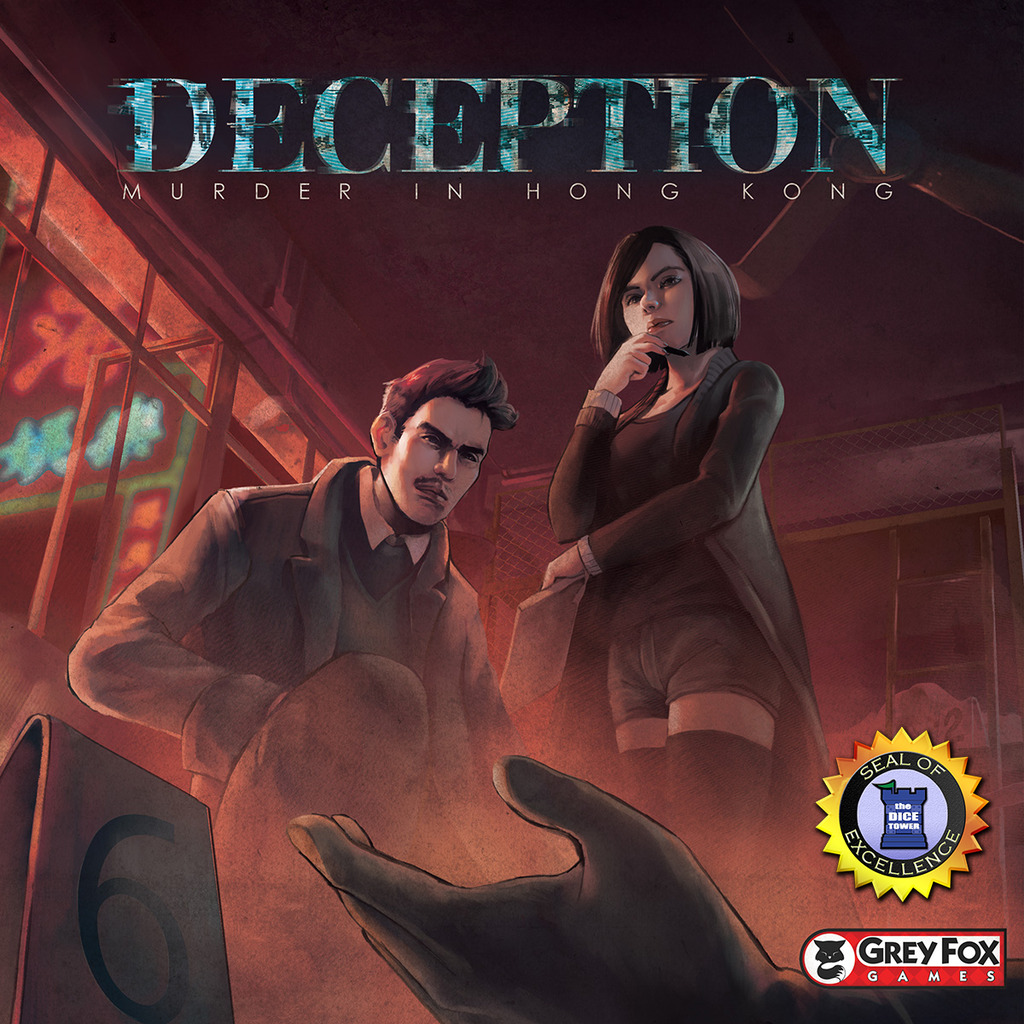 A social game of deduction and deception. Who among you can see through the lies? Who is capable of getting away with murder?
In Deception: Murder in Hong Kong, players find themselves in a scenario of intrigue and murder, deduction and deception. One player is the Murderer, secretly choosing their weapon and the evidence they leave behind. Another is the Forensic Scientist who holds the key to convicting the criminal but is only able to express their knowledge through analysis of the scene. The rest are investigators, interpreting the clues to solve the crime – and the killer is among them. Investigators must collaborate and use their wits, their hunches, and their keen deductive insight to correctly identify the means of murder and the key evidence to convict the killer. The murderer must mislead and confuse the investigators to save themselves.
Do you have what it takes to see through the lies and catch the criminal in your ranks or will they muddy the waters long enough to get away with murder?