get petty, a metric yonk, World War 2 but totally nude, the gifs you give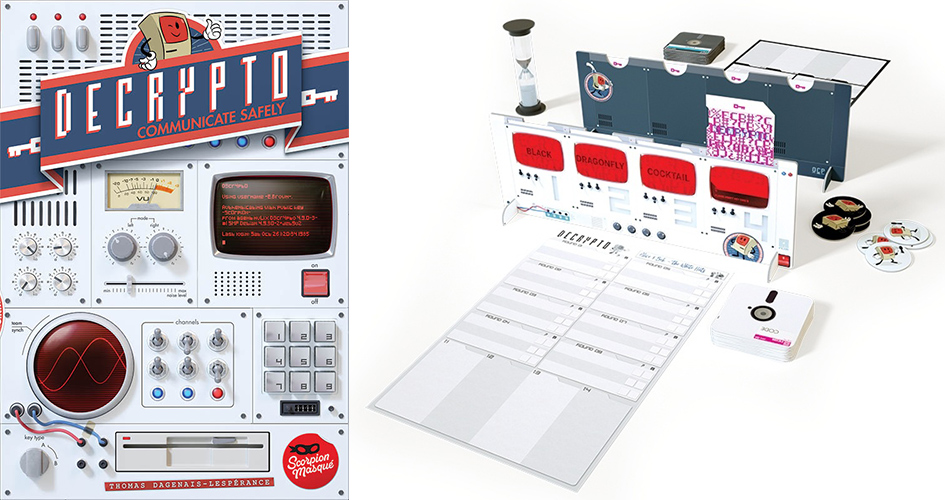 Quinns
: Hello everyone! Did our American readers have a nice Thanksgiving? I'm happy to say that I tried pecan pie for the very first time. The sugar is
still
bouncing around my body like a pinball.
But today I'm handing out slices of something even sweeter. I am, of course, talking about The Games News. We kick things off with the announcement of Decrypto, a team game of announcing coded messages to your team while racing to decypher the other team's cypher.
...And I have only this second realised that "cypher" is the root word of "decypher". That's probably an indication that I'm going to suck at this game.
One thing I have deduced, however, is that Decrypto is almost certainly inspired by Codenames. Not only does it - like Codenames - play up to 8 players on two teams and feature a mechanic whereby a wrong move could instantly lose you the game, you are sending literal codenames to one another.
a terrier in a tarpit, keiko's bowels, bitch planet, escaping a octopus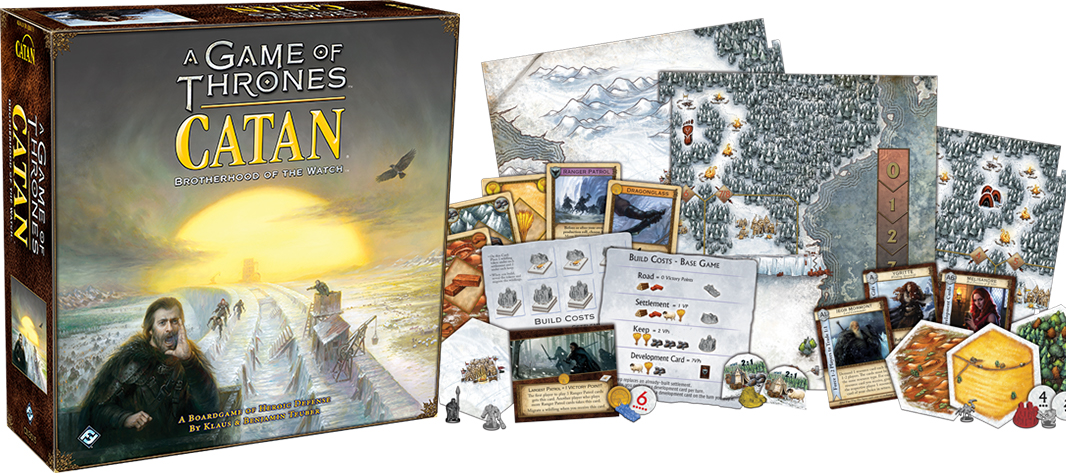 Quinns
: Paul have you had enough of game of thrones yet
Paul: The honest, complex and difficult answer to that question is both yes and no.
Quinns: Paul would you like another game of thrones board game
Paul: no
Quinns: Terrific because here comes A Game of Thrones Catan Brotherhood of the Watch!
Paul: I'm glad they picked a name that rolls off the tongue.
Paul's Cool Zone, Nautical nudges, entombed with Carcassonne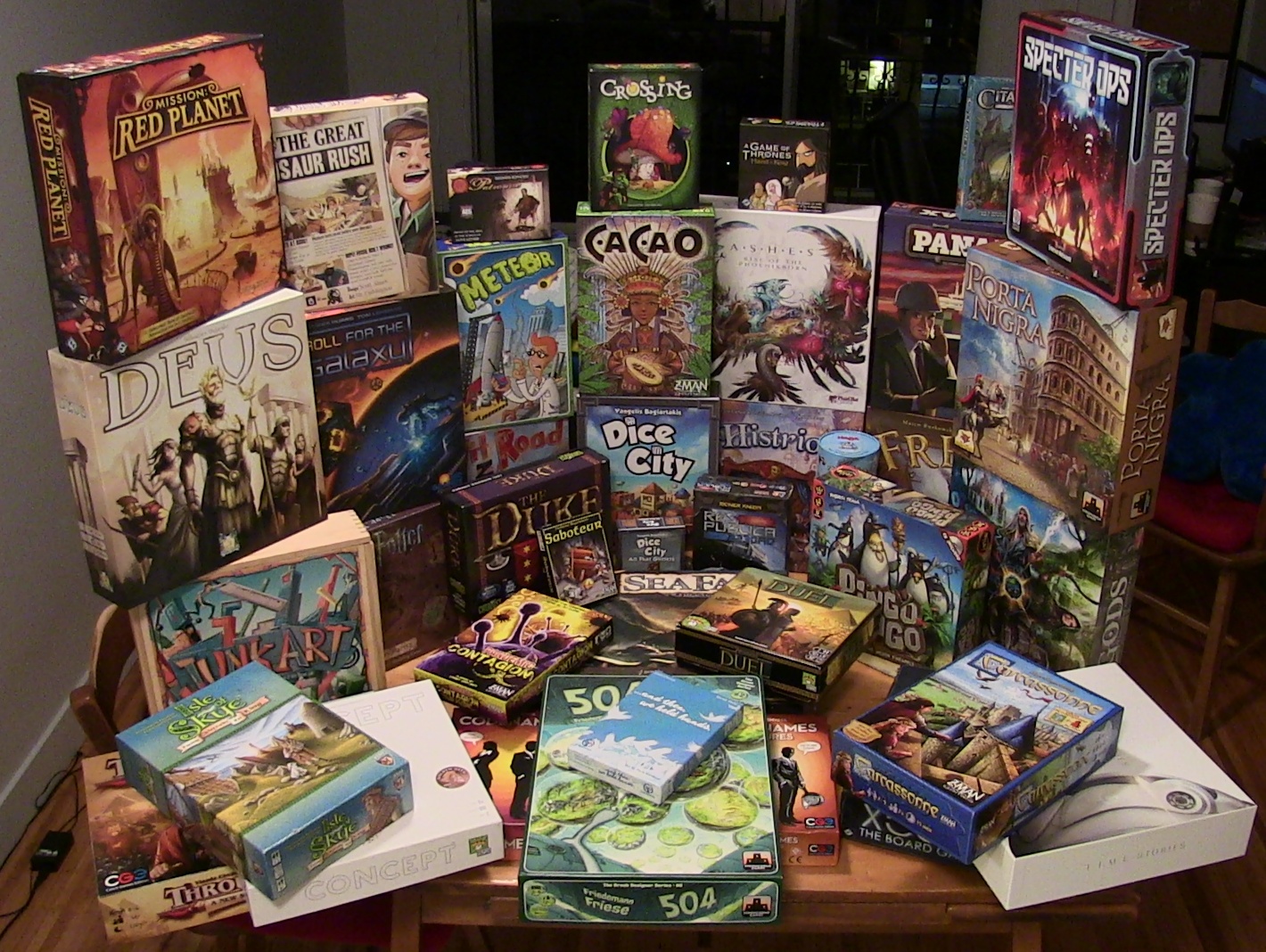 Paul: Welcome! Welcome to a very particular corner of my home. While apartment life in Vancouver doesn't afford me the sort of cavernous attic that we peeped into when Quinns talked about his game collection, I do have a very particular place where I keep mine, all safe and warm and pristine...
espionage is great, dentists are bad, ants are great, trademarks are bad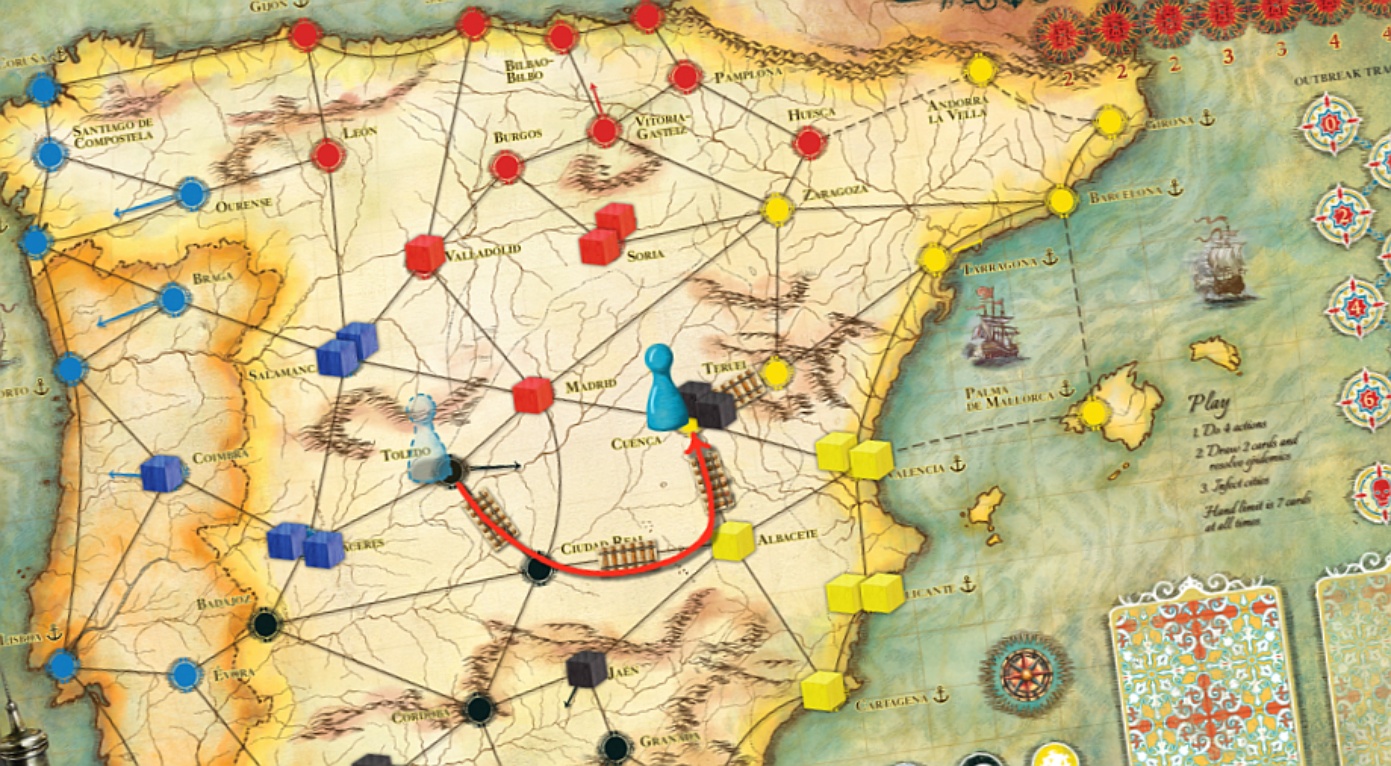 Quinns
: Good morning board-babies! Pour yourself a mug of something hot and let me pop the very finest board gaming announcements off of the internet for you, like tokens from high-quality punchboard. It's the Games News.
For want of anything else with a nice header image, our top story is the reveal of Pandemic: Iberia. Hot on the heels of the Pandemic: Reign of Cthulu announcement, Z-Man Games has sent word of yet another spin-off.
Pandemic: Iberia will transport the co-operative disease-battling game to 1848, with a host of changes to the game itself, including the chance distribute fresh water and build railways during your battle malaria and yellow fever. Because of course, you no longer have the option of chartering flights!
magic bowls, the anger engine, barnacles and broccolis, sex mermaids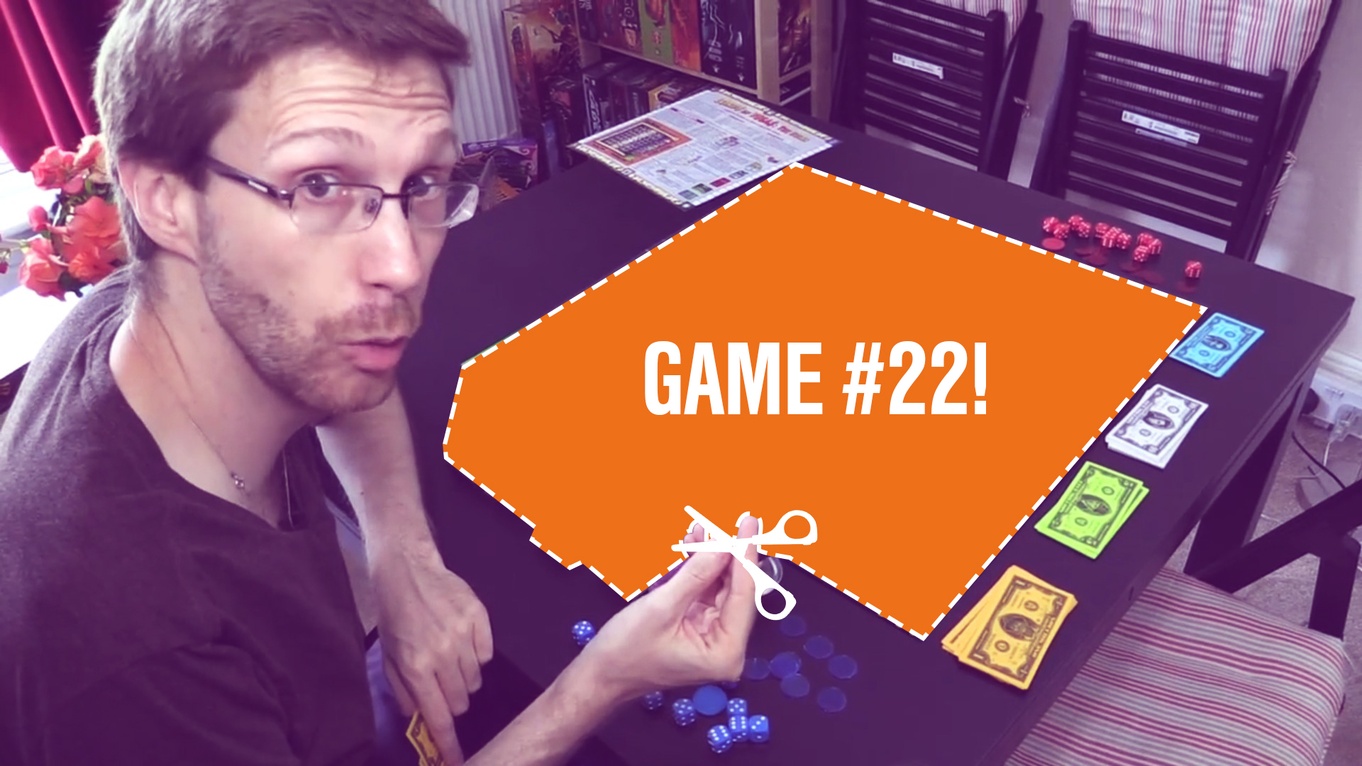 Quinns: Alright, we're proceeding into the twenties. Keep your arms and legs inside the article at all times. If you feel sick stop reading immediately, make a cup of tea and add the Forgetful Mixture we taught you how to make in your induction.
regretful and lachrymose, not a winker, someone else's legs
While the rest of team SU&SD is away at GenCon, engaging in all sorts of cardboard debauchery, Paul takes the opportunity to sneakily make a video about an old classic and personal favourite, explaining why he thinks
Carcassonne
deserves the video treatment.
He also cooks himself.
We have nothing but apologies to offer for this video being a little late. That cooking (a pretty serious one), combined with some audio gremlins, was a bit of a setback. Don't worry, Paul is now regularly lathering himself in various balms.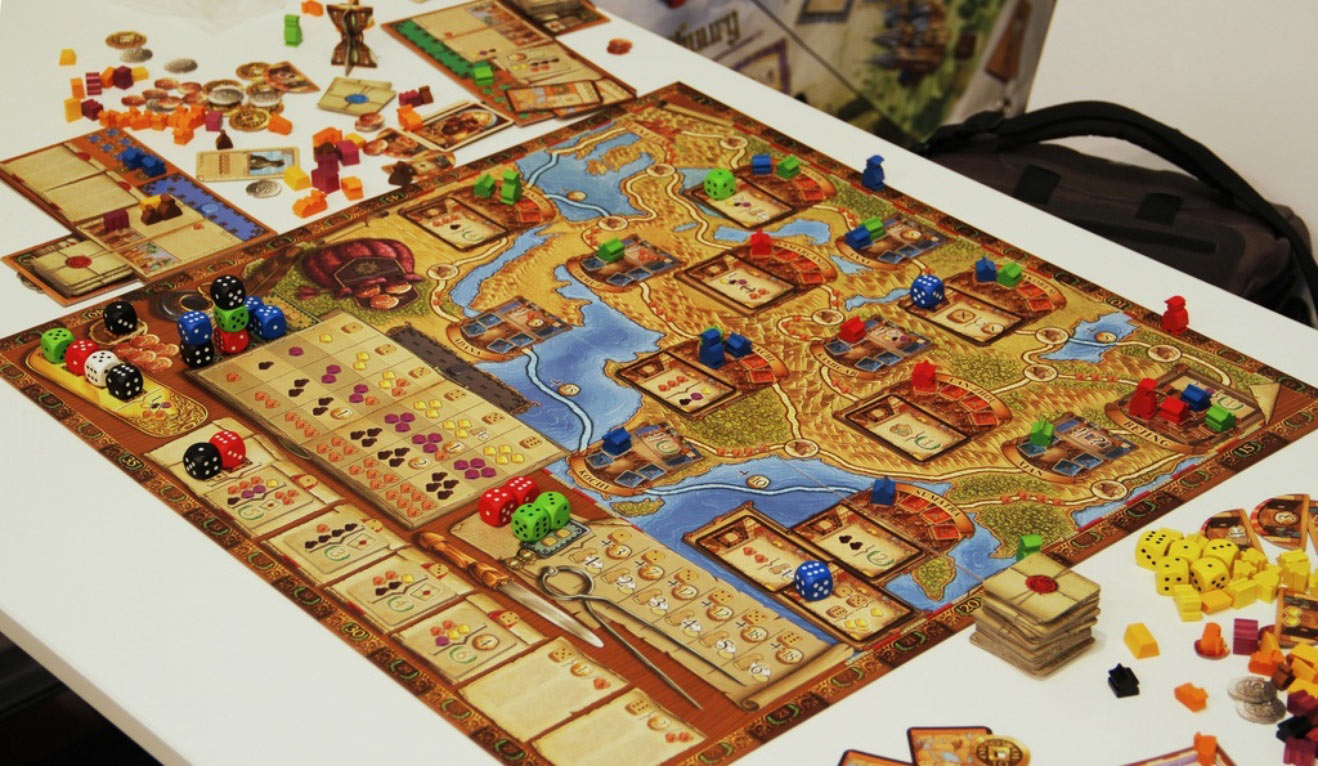 (Image courtesy of Daniel Danzer of BoardGameGeek)
Quinns: Good morning everybody! I'm sick again, so expect a more sedate Games News than usual. Hello Lemsip, my old friend. Take me into your sweet lemony embrace. As Sherlock had his needle, I have my fruit-flavoured decongestants.
We start, as always, with the game with the prettiest header image. This time that means upcoming European-style game The Voyages of Marco Polo.
oh god, honourable mentions, the alien gurgey, quash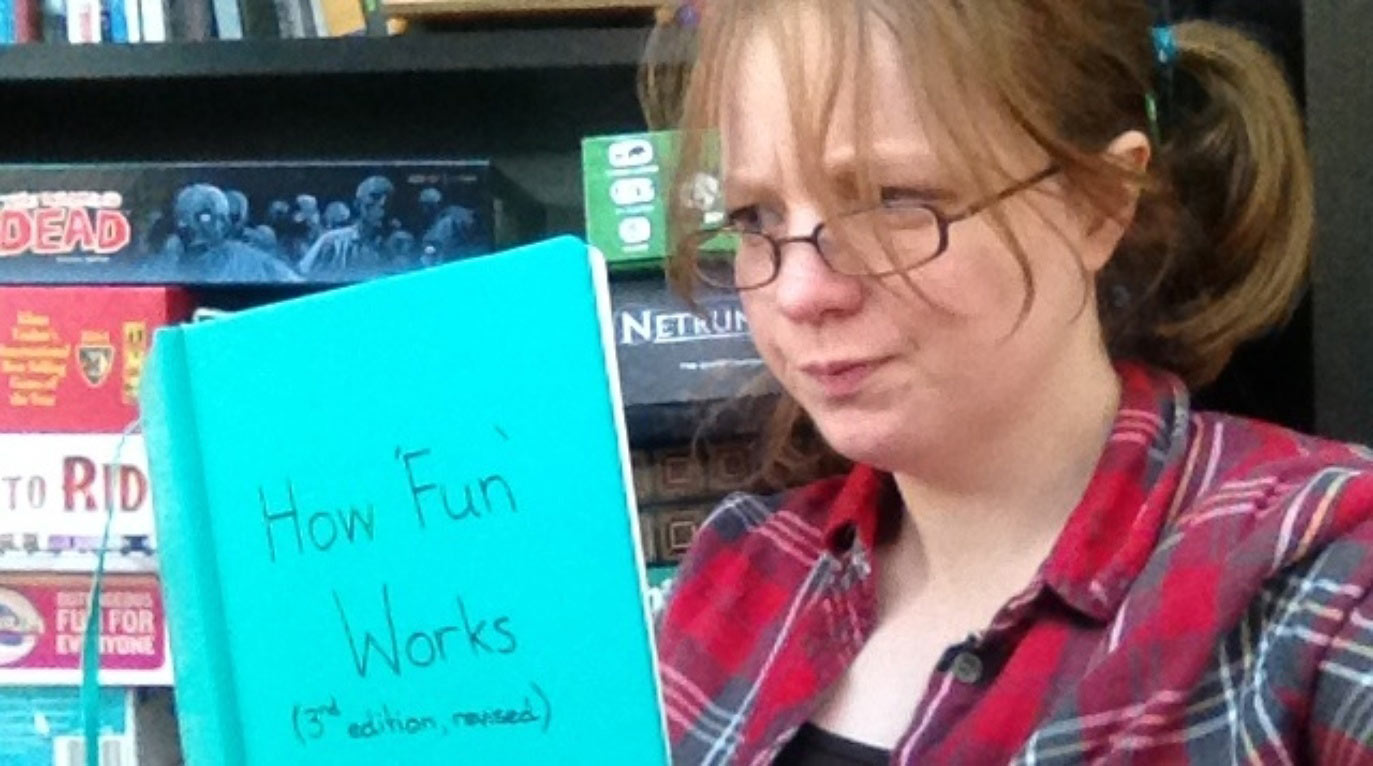 Quinns
: Here we go.
Warning: Contains opinions.
hugeness, hot tubs, Ching Shih, number salad, druid parties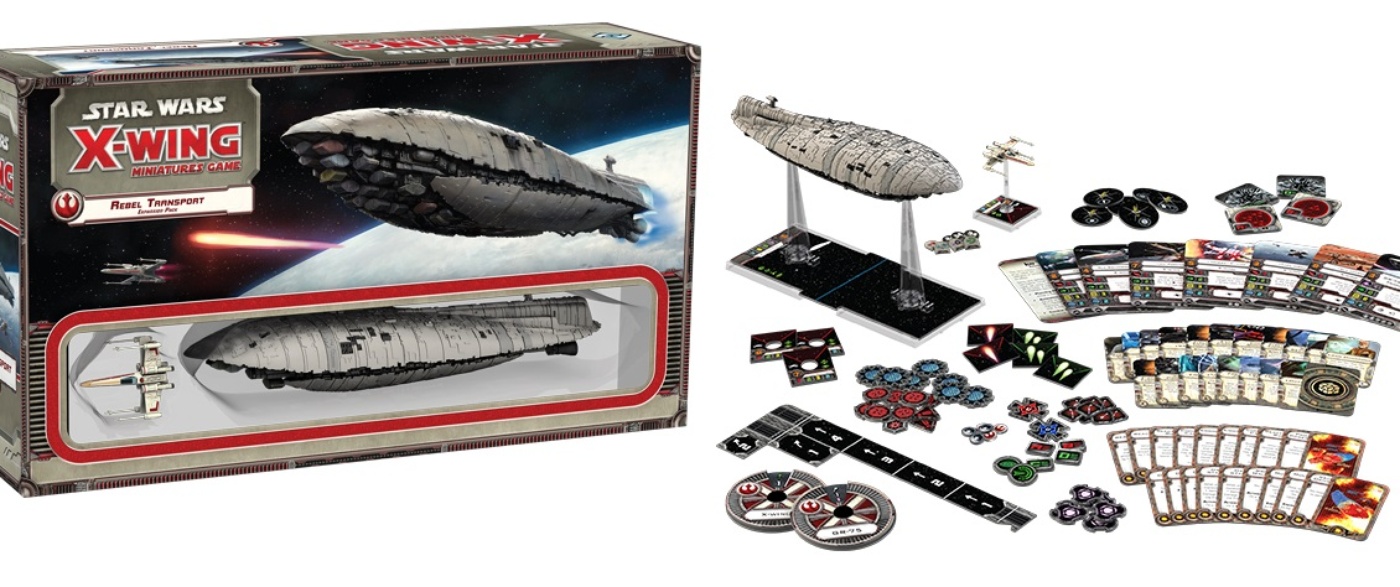 Quinns
: Ooh, it's nice to have dramatic news to lead off with. Fantasy Flight has done a
grand reveal of the first "Huge Ship Expansion"
for their excellent X-Wing Miniatures Game, the GR-75 Rebel transport. Just look at it! Imagine how many new players it's going to bring to the game when they double-take at it in their local game shop.
We all knew that these huge ship packs would be an investment (the Rebel transport will cost $60), so it's nice to see that they'll be a mini-expansion in and of themselves, with new rules for damage, movement and energy, an x-tra X-wing, and a deluge of tokens and cards. And this is just the first of the two huge ships revealed at Gen Con last year, with the other being approx. 20% huger (and $90).
But wait, because I've got some expansion news that's even more exciting!
steer a shark, freeze to death, certain dads, don't build snowmen with paul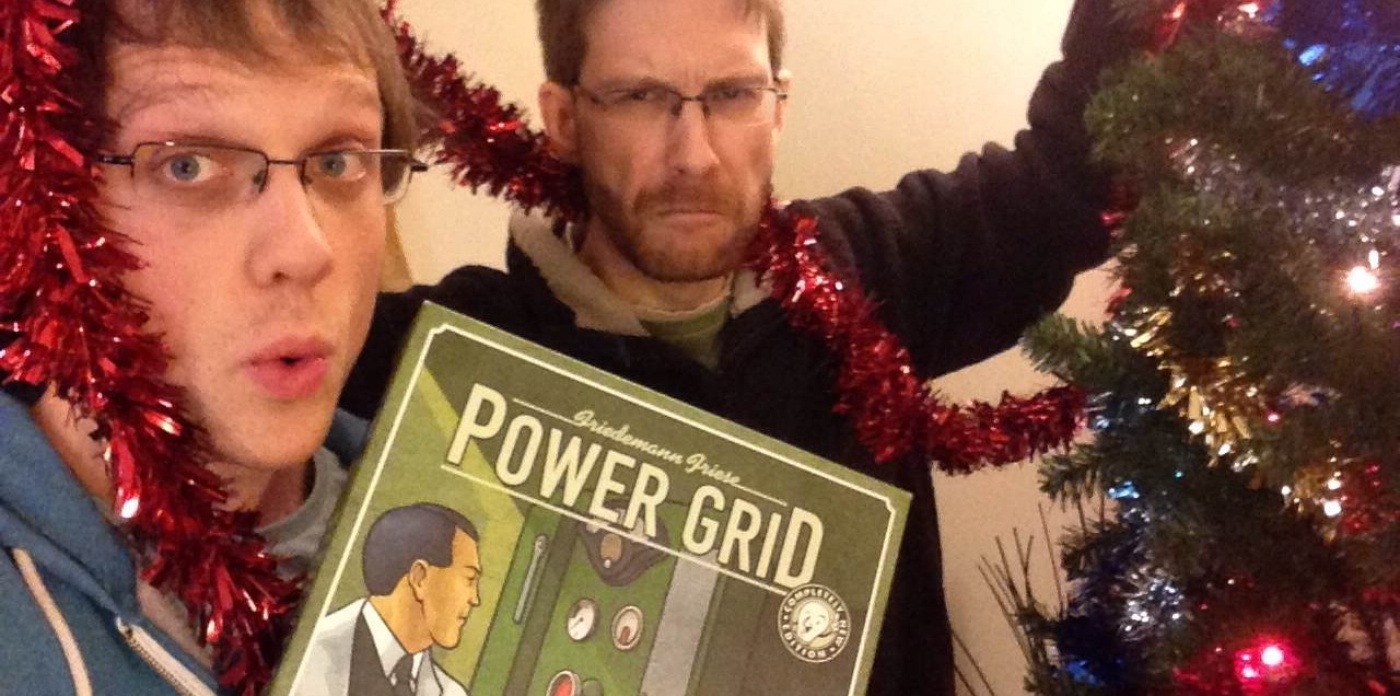 Paul
: Like a snowman at the door, having a wank through your letterbox, Christmas is coming fast. Everyone and their dog is going to be asking for board games and hoping to unwrap something special but, but not everything that you ask for is going to be
suited to families
.
Does your brother want to play Twilight Imperium for eight hours? Does your dad understand how the Ambush card works in Memoir '44? Will your mum flip the table again if she loses another game of Space Hulk?
Here, then, are Shut Up & Sit Down's recommendations for games your family can play at Christmas. These are all games with rules you can learn in just a few minutes, and won't keep you returning to the manual. Some are simple, some are smart, some are physical and some are outright dangerous. But they're all terribly, terribly good fun.