Embassador Toadly, crap magicians, delicious minerables, roly poly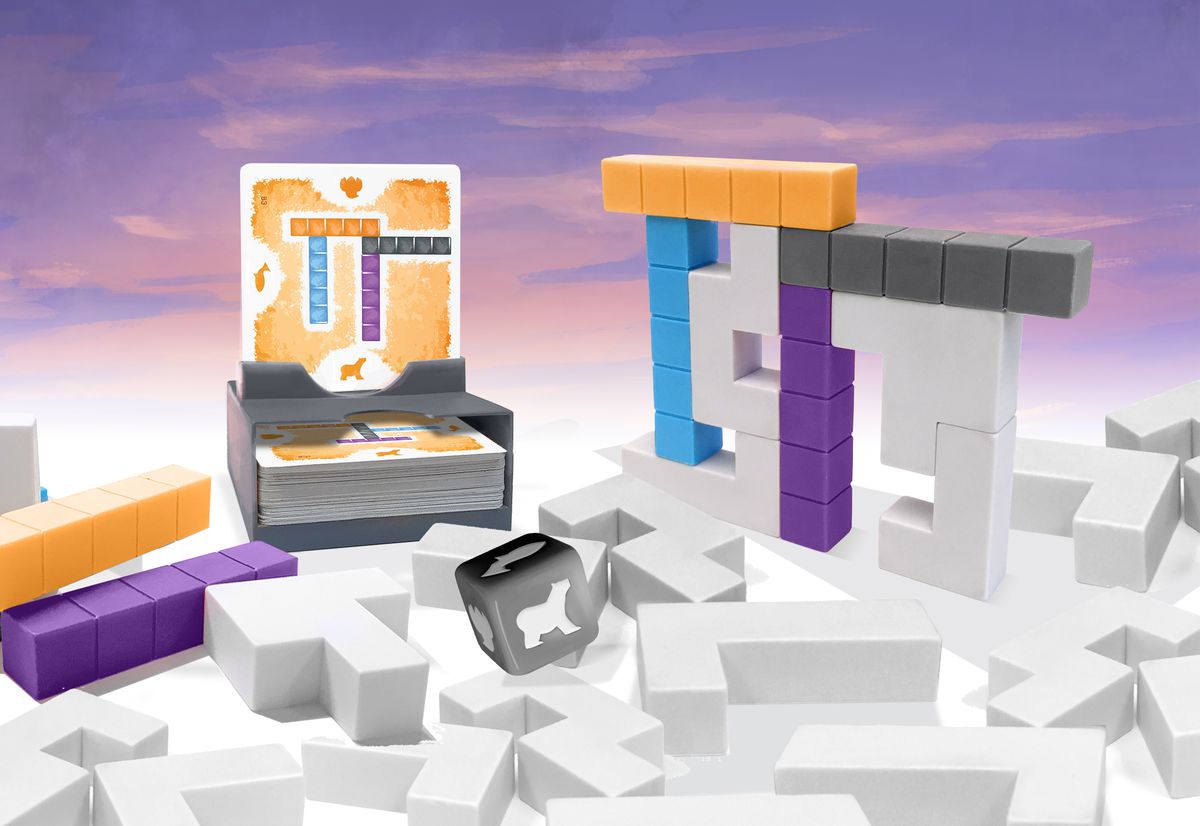 Quinns
: Matt, I started reading
a book on the history of gambling
on the weekend and I can't stop telling all of my friends FACTS.
Did you know that roulette, one of the coolest-looking games of all time, was invented by the English? And did you know we called it roly poly? I'm relieved to say that the French got their hands on it and began rebranding the wheel almost immediately.
Matt: That's--
Quinns: Did you know that in the world's first casino was the Ridotto in Venice, opened in 1638? Public displays of excitement or sadness were forbidden, but there was a darkened Chamber of Sighs where "unlucky gamblers could moan with despair."
Matt: Quinns, you know the rule.
Quinns: ...
Matt: Tell me the rule.
Quinns: ...when there's work to do, facts have to wait.
a family show, the award for best quintin, a middle finger to the march of time
Who's this, arriving fashionably late in a limousine? Why, it's only a new podcast discussing
the winners of the 2017 Pearple's Choice Awards
!
Quickly, cinch up your black tie or crawl into the nearest dress before joining us on a discussion of the best games of last year. There's reflection on Gloomhaven, Sagrada, Inis, Captain Sonar, Fog of Love, Azul, Consulting Detective, Twilight Imperium 4th edition and so, so much more.
You also get to hear the team collapse in on themselves like a dying star when exposed to the madness of the Best Expansion category. Just what is an expansion for?!
Huge thanks to forum user clg9000 for organising such a fun event. If you'd like to join the SU&SD forums, you'll find them right here.
New podcast feeds (if you're missing episodes 71, 72 and 73 try these):
lying about bluffing about cheating, a dog on a horse, an accidental tease, the best bird
Buckle up, everybody! The 64th 
ever
Shut Up & Sit Down podcast is here, and it's something of a round the world special.
It's Quinns and Paul in the driver's seat once again as they discuss their journey Between Two Cities with the new Capitals expansion. Paul's desperate to discuss the weird creatures he met during Train Heist. The pair examine the fast cars and small components of Pit Crew. Quinns abruptly remembers that he has the first expansion for Captain Sonar, and talks about that a bit. Finally, Paul recalls his time in parts unknown, playing World Championship Russian Roulette.
But our automotive notions don't stop there! This week we have a particularly extravagant folk game played by the employees of a car rental business. What's going on behind that plain-looking desk? More than you could imagine.
Enjoy, everybody.
hidden royalty, leverage your swans, sonar talents, jamiroquai, verdun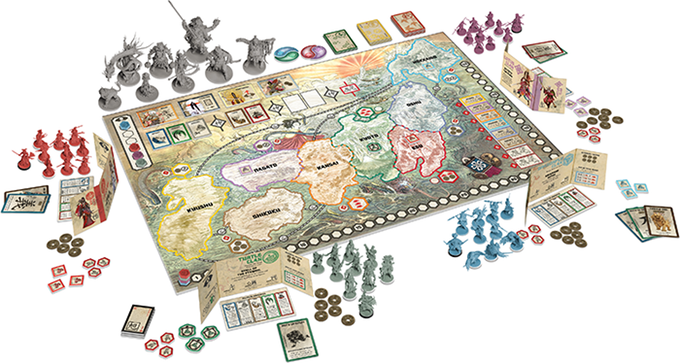 Quinns
: OH MY GOD YOU'RE BACK.
Paul: OH MY GOD I'M BACK.
Quinns: OH MY GOD.
Paul: Did I miss anything while I was aw-
Quinns: ONLY THE GIGANTIC RISING SUN KICKSTARTER, THE CAMPAIGN FOR THE GRIZZLED, THE BIG NEWS ABOUT RUNE WARS AND THIS CRAZY NEW MUSIC MIXING GAME.
Paul: …Were you eating properly while I was gone?
la première super méga extension, jingly bells, from the creator of mascarade: sex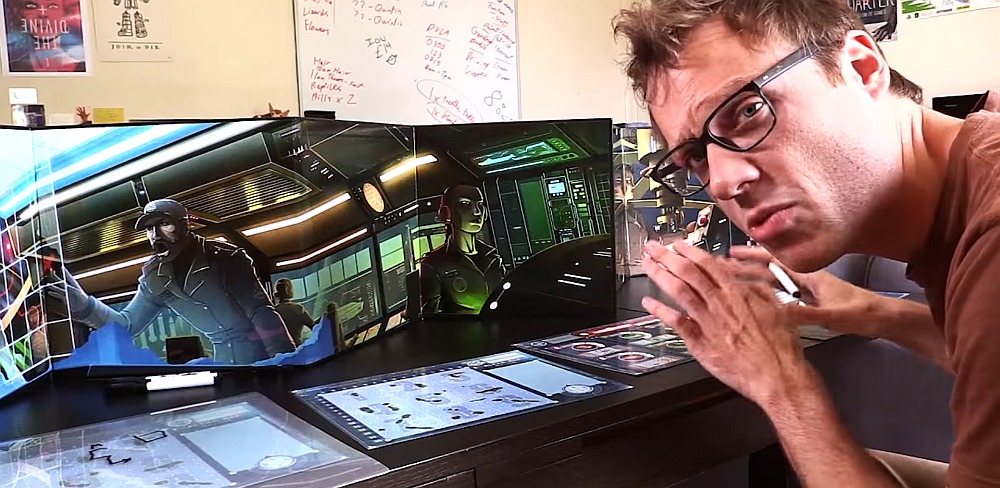 Quinns
: Huddle up, friends. Here we are in the depths of winter with nothing more to burn than the castoff cardboard frames from which we punch our tokens. It is cold and it is dark.
Paul: Yet the warm heart of Shut Up & Sit Down beats strong, emboldened by the news of games to come. This week we're going to tell you about PRINCESSES and SPICES and AN EXPANSION FOR CAPTAIN SONAR. 2017 is already up to speed and it's looking glorious. Which one thing are you most excited about?
Quinns: Yes! Do leave a comment below. Share your youth and vigor with us old men.
quinns at the oscars, paul in a gang, alien offices, rare husbands
We don't want to tell you how to live your life but you might want to put on a tie or a string of pearls or BOTH before listening to this 
very classy podcast.
The results of the inaugral Pearple's Choice Awards are in and noteworthy hosts Paul Dean and Quintin Smith discuss the games that won Best Expansion of 2016, Best Reprint and (of course) Best Game. They chat about some old classics they've played over the festive season, like City of Remnants and Galaxy Trucker. Finally, they want to tell you about a folk game that's come all the way from Peru.
2016 has been a spectacular year for board games and once again, next year looks even more exciting. This can't be sustainable. Or can it?
quinns in bed, paul in iceland, the pearple's choice, a shocking twist
Hold onto your listicles, Paul and Quinns are celebrating the 50th ever Shut Up & Sit Down podcast (by recording a podcast (they are unimaginative)) and we want you to join us!
In this tawdry tornado of numerology the site's aged founders discuss Spyfall 2, Tyrants of the 1derdark and the Final Fantasy Trading Card Game (which has numbers in it) before dropping their respective top 5 board games of 2016. We'll warn you now, make sure you're sitting down when you hear Quinns' number one.
If anyone can't bear the wait until podcast #51, here are the winners of the Pearple's Choice Awards.
Enjoy, everybody!
Downton Abbey, an accident, 300 games, 800 spiders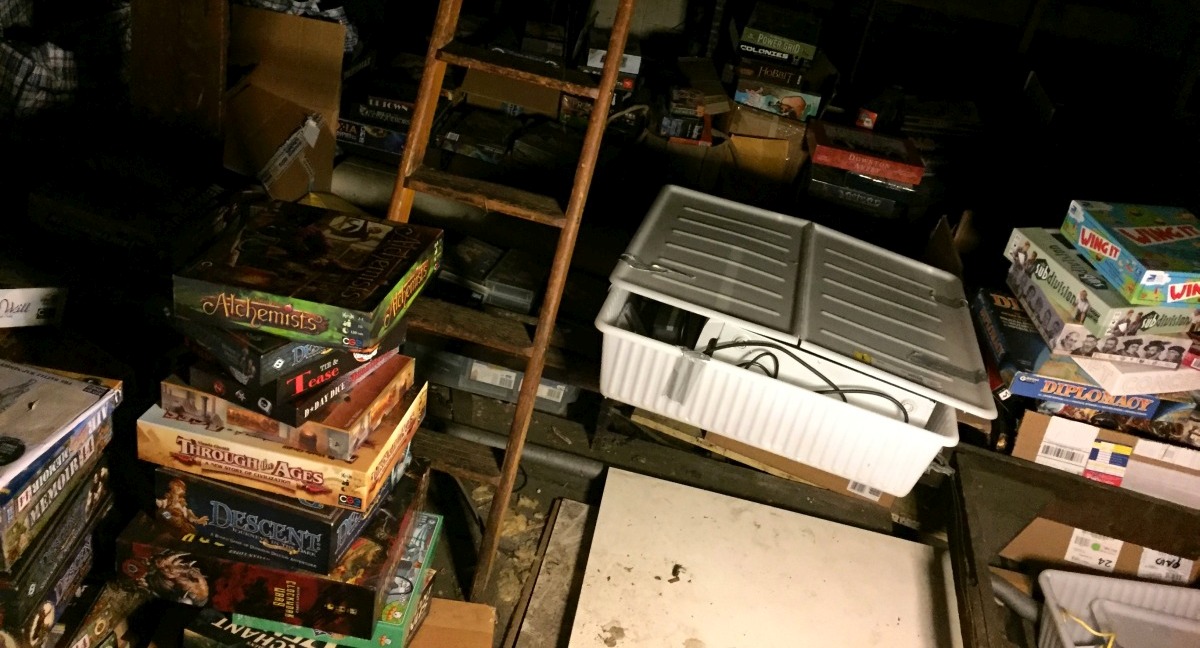 Quinns
: Ladies and gentlemen, roll up! It's time for a new series where we take a look a team SU&SD's board game collections. Come and see! Be amazed. Be aghast. Be envious. Comment with thought-provoking assertions like "why do you have that game it is bad".
You guys will have seen my collection in the background of loads of SU&SD videos, but I don't think you've seen the work that goes into it. Come with me today as I perform... a CULL.
satan really is very rude, million-dollar acetate, dolphins kissing
In honour of the Rio Olympics Games, Quinns has done a review about diving! 
Just like
in the Olympic Games,
Captain Sonar
is a contest where two teams dive beneath the seas and try and destroy one another with high explosives, drawing one another's movements on sheets of acetate.
If you regularly play games with a group of six-plus feisty men and women then you've got to watch this video. Captain Sonar isn't just fun, it's like nothing else you've ever played. And even if you can't get those numbers together, Captain Sonar will do backflips to accommodate you. Literally.
Have a fantastic weekend, everybody.
Captain Sonar should be arriving in shops any day now. Pre-order at your local retailer to avoid disappointment!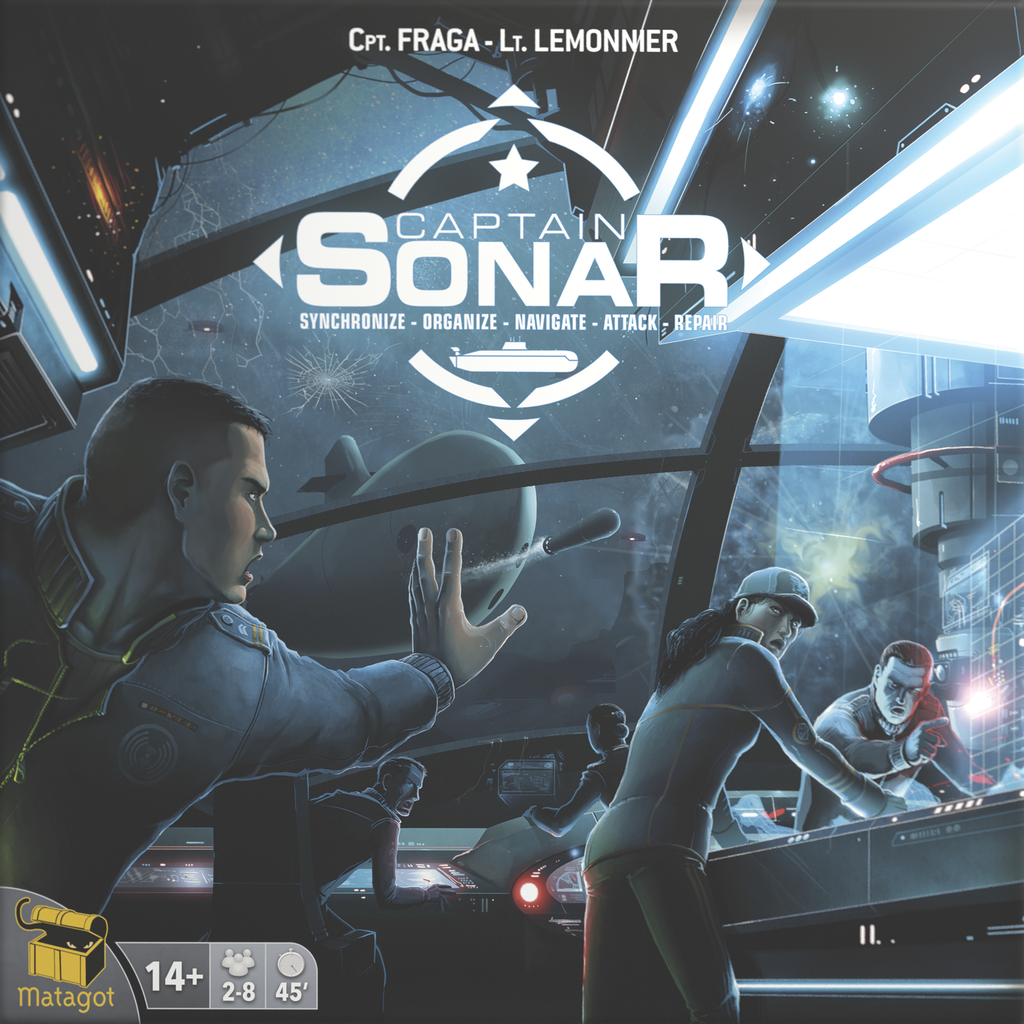 The year is 2048. A new economic war has erupted. Rare earth has become a key element for building new machines, leading private companies to arm next-gen submarine prototypes to protect their underwater mines. Beneath the quiet waves, a silent war is taking place, and these new, unstable submarines are your weapon. Prepare to dive in
Captain Sonar
, a game of dueling submarines for two to eight players!
Captain Sonar is an innovative real-time game that challenges two teams to take their submarines head-to-head in a thrilling battle. Your ultimate goal is to find and destroy your opponent's submarine, but this task is far more difficult that it may first appear. Your entire crew must work together to chart a course, charge systems, locate the enemy, and keep your own submarine fully operational. Communication and teamwork can lead you to victory, but if you fail to cooperate, you'll be sunk to the bottom of the ocean!