bunny's too tight to mention, who is the baddest god, paul's spooky dog
It's been a while since the last podcast, but we've not been idle! Like a board game version of Nintendo's Kirby, over the last month the team has been sucking in experiences and now we're going to expel them at you in a 90 minute special episode. Boomf!
In order of appearance, Matt, Quinns and Paul discuss The Mind, Cardline: Animals, Bye-Bye Black Sheep, Kemet: Set (which is so new it doesn't even have a Board Game Geek page!), Treasure Island, Fireball Island (which has just 8 days left on that Kickstarter) and Bunny Kingdom. That might be more games than we've ever had on a podcast before, and you know what else? They're ALL GOOD.
Finally, we soothe our aching jaws with a gentle chat about what makes kingmaking (one player causing another player to win) enjoyable in a game, and what makes it frustrating. Lovely stuff.
New podcast feeds (if you're missing episodes 71 onwards, try these):
wooden spaceships, expensive tissues, carrot resources, werewords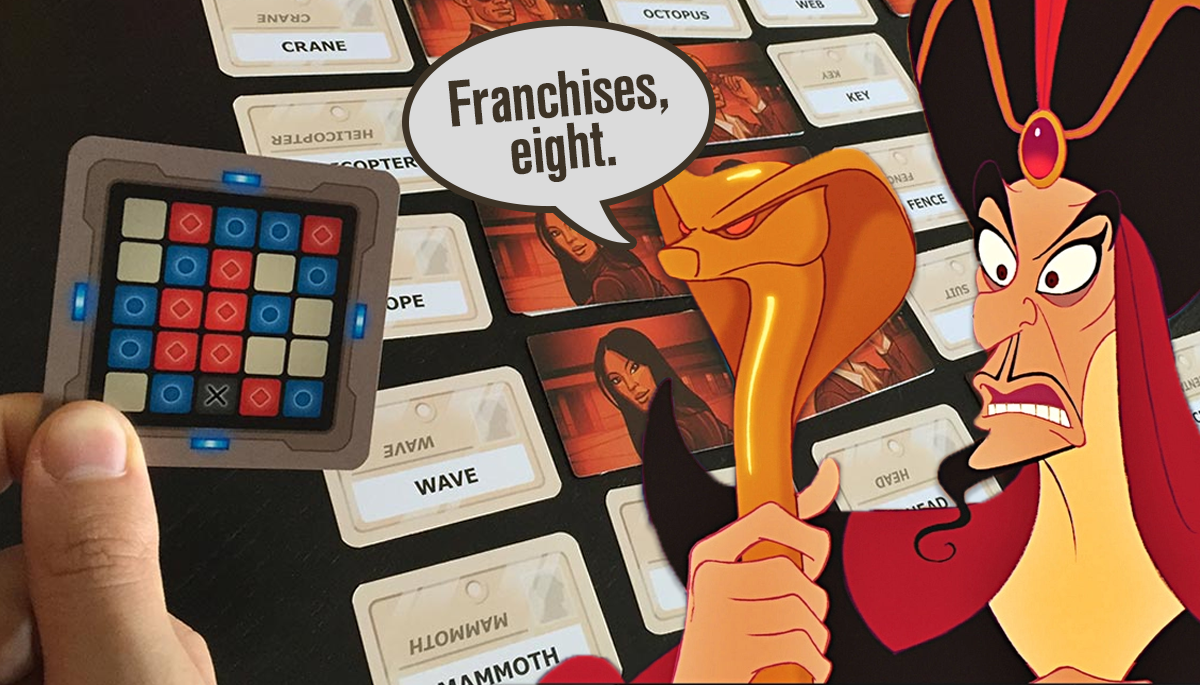 Paul
: My goodness! We start the news this week with the continuing success story of Vlaada Chvátil and Czech Games. Two new, licensed versions of
Codenames
have been announced,
themed around Marvel and Disney
. Surprised?
I can't say I'm ever likely to buy or play either of them, nor that I'm at all invested in the worlds of either of these entertainment giants, but I do see this as a wonderful way to bring different kinds of licensed games to more players, particularly families, beyond another bloody Monopoly, as well as for Czech Games to earn more well-deserved cash. If someone tells me, in twenty years, that they got into board games through trying to interpret obscure clues about Frozen characters, I'm going to be okay with that.
Okay, hold on, there is also comic potential here. I'm sure there's all sorts of hilarious clues you can give if you want people to guess both a talking candlestick and a singing elephant, or something slightly sassy you can say about Spider-Man, Victoria Hand and Captain America. Maybe? I don't actually know anything about comics. Is Garfield DC or Marvel?