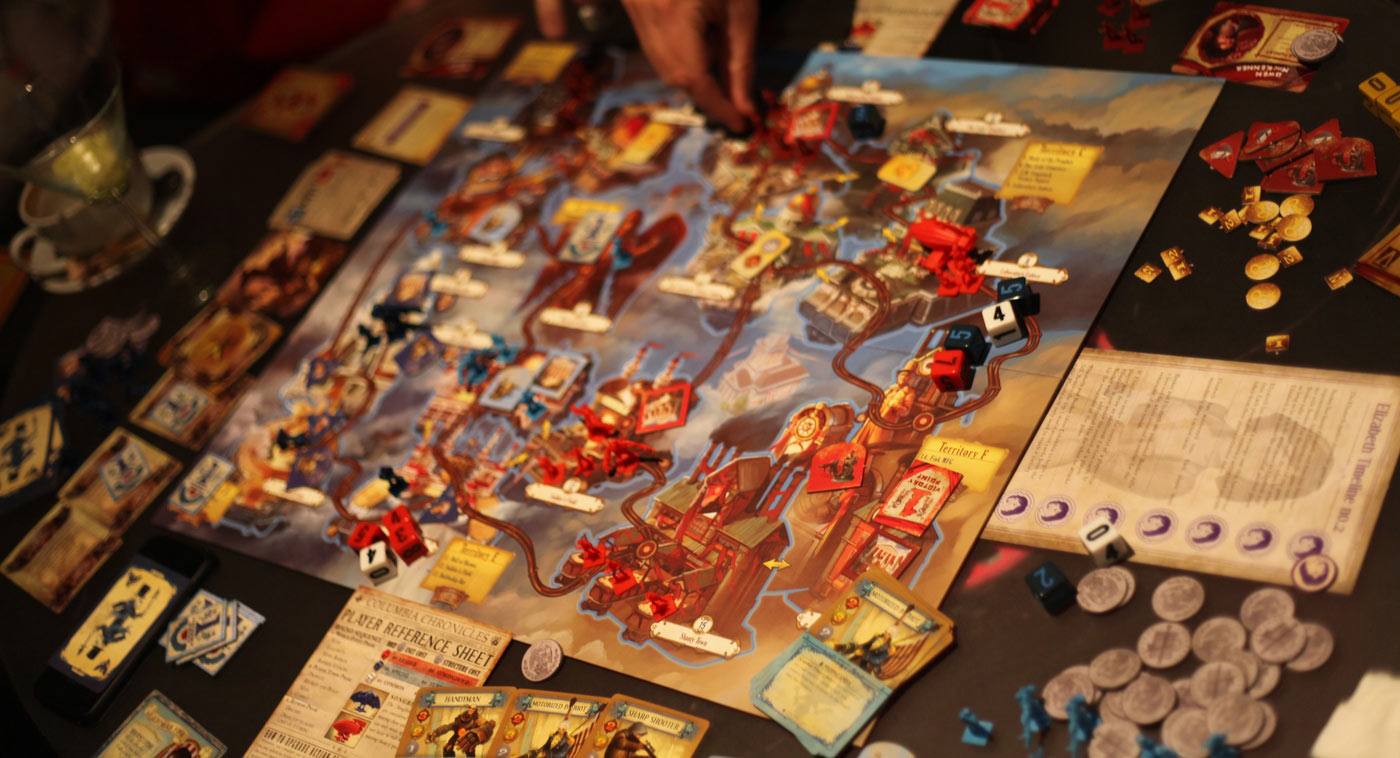 [Everybody likes Colby Dauch. After starting Plaid Hat Games at the ripe age of 27 with a game of his own design, he's managed to publish one very interesting game a year (from different designers) in each of the four years since, and has grown from Heroscape fanboy to capable and committed entrepreneur — a transition that many designers-turned-publishers make with far less aplomb.
With the publication of BioShock Infinite: The Siege of Columbia, Dauch's young company is suddenly much higher — brighter? — on many more radar screens. We sent Actual Journalist Mark Wallace to find out what makes Colby such a nice guy. Instead, he came back with this interview.]
Mark: I want to jump right in by mentioning BioShock. You've just released the board game of the hit video game. It looks like you're sitting on the edge of what could be a huge mainstream success. How does that feel, to go from being an unknown publisher four years ago, to shepherding one of the coolest, most high-profile game franchises into cardboard?
Colby: It's pretty shocking. The interesting story there is that they approached me. That they sought out a board game rather than being pitched on it means that they know about this world, and they're into it. Video gamers is a growing market for board games, so a project like this is right there in the sweet spot of growth for the industry. To be a growing company and be right where we feel the cusp of that growth is of course immensely exciting.
Read More