a hill worth dying on, death warmed over, generational trauma, sticker schlock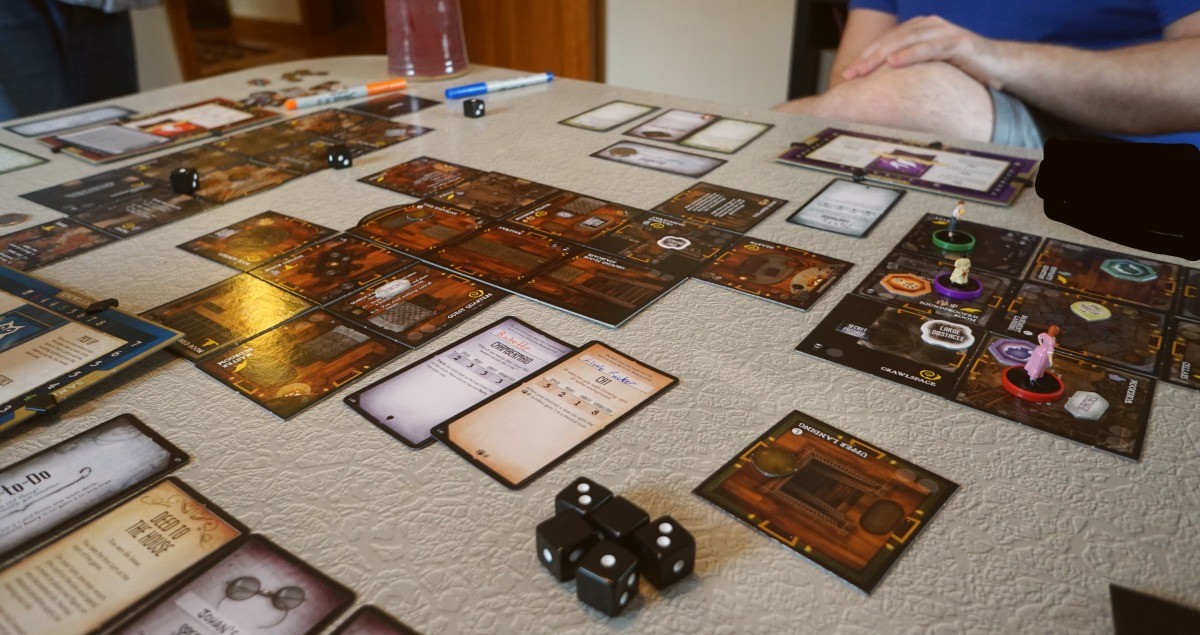 [Hello everybody! Please welcome back Jon Bolding, the rogue who offered us reviews of Orléans and the World Wide Wrestling RPG. As a special Halloween treat, today we're shoving him towards the campaign-powered sequel to Betrayal at the House on the Hill. Bwa-ha-ha...]
Bolds: Moving to live in a new place is stressful, nigh on terrifying. A place where the faucets turn differently, the light switches are in odd places, and your bed faces a wholly new wall.
Well, GET READY, because Betrayal Legacy is a game about moving into a new house over and over, forever, without end. A new house where the portraits leak blood, the attic is infested with gremlins, and even the ghosts have skeletons in their spectral closets.
a tangential experience, a tiger squirrel, a robot dinosaur, please no not county jail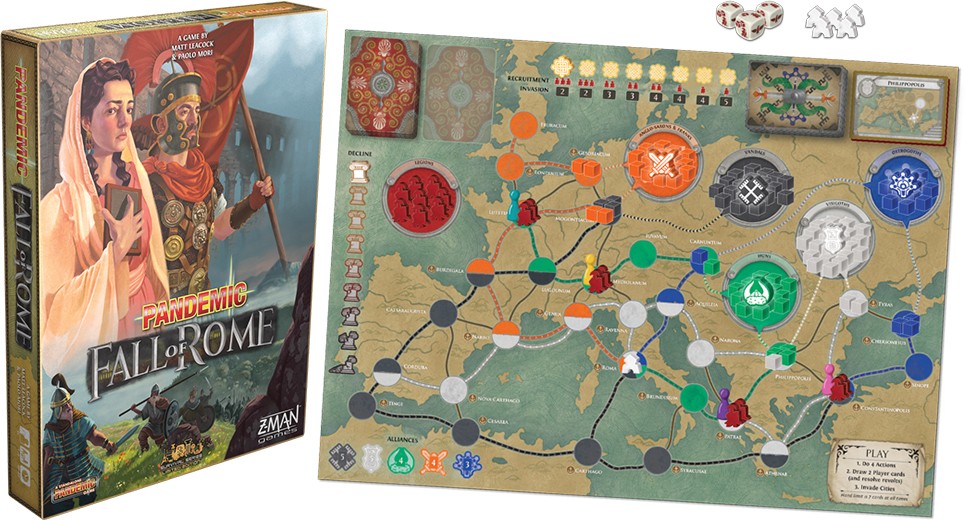 Paul
: Today's Games News comes bursting through your front door like a SWAT team seizing all your pirate DVDs. Why DO you have quite so many pirate DVDs? Why haven't you moved on to Blu-ray? These are questions we've all been asking and I guess you'll have plenty of time to ponder them in the COUNTY JAIL.
ANYWAY, Pandemic: Fall of Rome is on the way from Z-Man Games, it puts a new spin on the the classic cube-busting series and… I can also reveal that I've already tried it.
Downton Abbey, an accident, 300 games, 800 spiders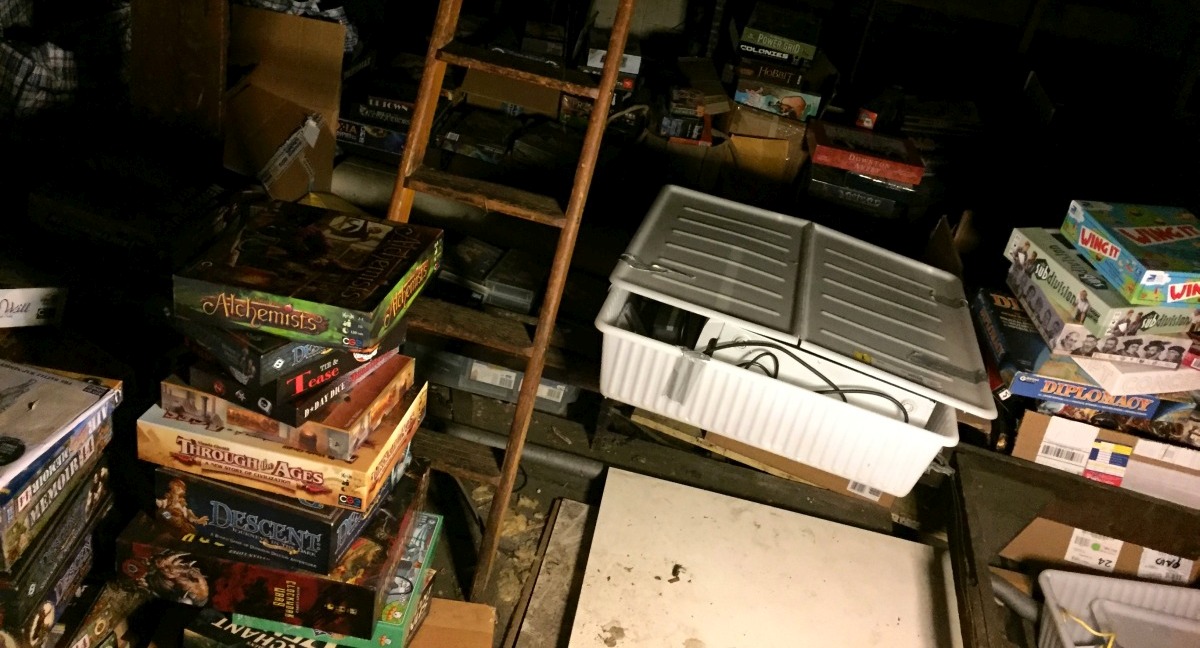 Quinns
: Ladies and gentlemen, roll up! It's time for a new series where we take a look a team SU&SD's board game collections. Come and see! Be amazed. Be aghast. Be envious. Comment with thought-provoking assertions like "why do you have that game it is bad".
You guys will have seen my collection in the background of loads of SU&SD videos, but I don't think you've seen the work that goes into it. Come with me today as I perform... a CULL.
pokéballs, grappling hooks, rebirthing containers, deluxe guests, surprise elvis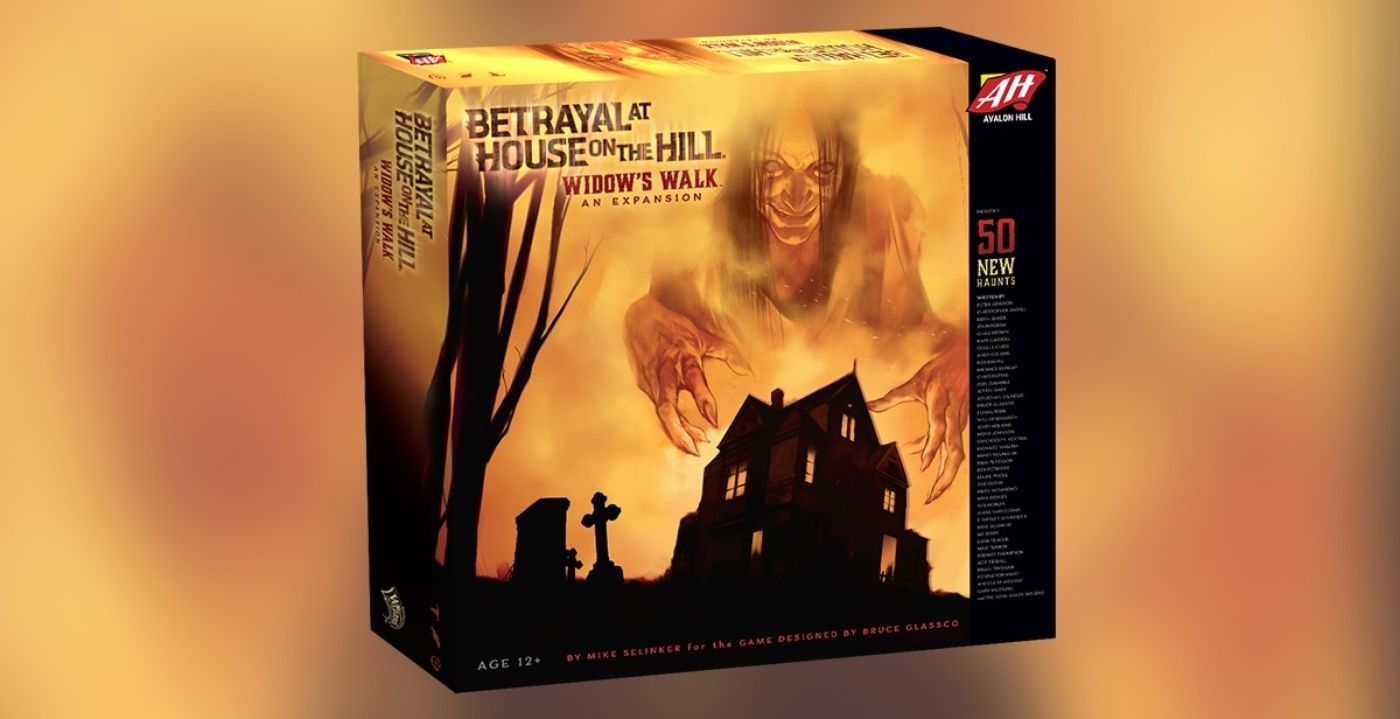 Quinns
: What's the world coming to? It's Expansionanuary in May!
This week we've got news that all sorts of SU&SD favourites are getting improved and expanded, starting with Widow's Walk, an expansion for bizarro horror movie simulator Betrayal at the House on the Hill. The spooktacular new box will add 50 new haunts, 20 new rooms and lots more.
And that's not even the best bit. Let me walk you through why this announcement totally blindsided me.
sugar, caffeine, palpitations, awards, award-winning in-camera animation
A review special! Not just one game review, but a hatful!
Now this is something a bit different. Fueled entirely by sugar and caffeine, we typed and shot this review in just half a day. Our mission? To review half a dozen games with two minutes allotted to each. Approximately. Thereabouts. Oh God.
But we met with a success of sorts and here, for your viewing pleasure, is the result. We look at games old and new, including D-Day Dice, Ingenious, Samurai Sword, Goblins, Inc., Shadow Hunters and Betrayal at the House on the Hill, but NOT IN THAT ORDER.
Several days after filming, the sugar may not have entirely worn off. Still, this was a good experience for us and training of sorts. Preparation for... something greater.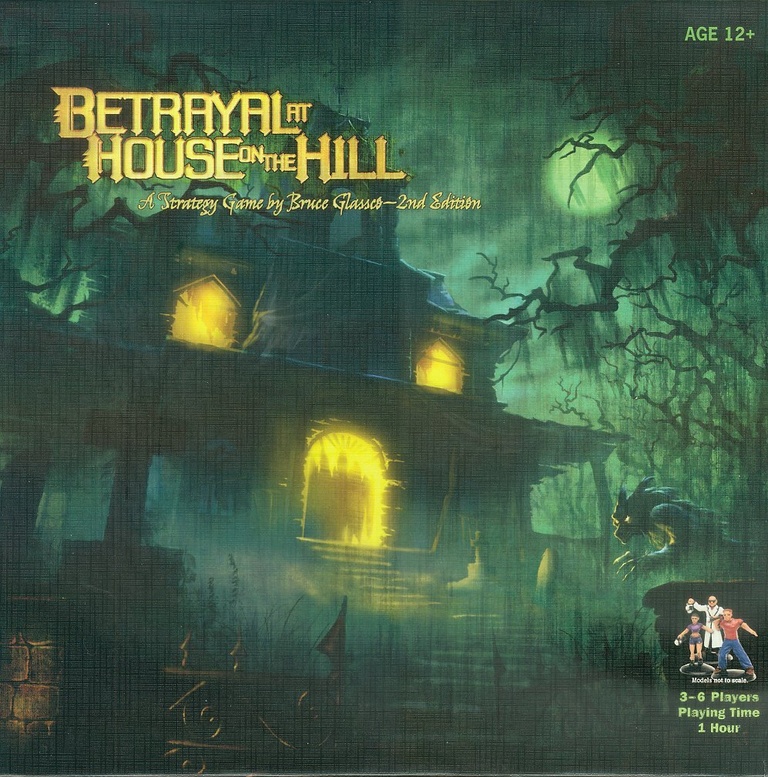 Build a House of Terror. Tile by Tile.
It's never the same game twice. As one of twelve mysterious characters, you'll explore a house filled with deadly secrets. As you play, you'll build the house. But beware! One of your fellow players will betray you. The traitor will test your sanity as you use all your skills to survive.
With fifty fiendish scenarios, Betrayal at House on the Hill puts you face-to-face with legendary monsters, modern nightmares ... and your friends.
The first episode of the smash internet series Shut Up & Sit Down is bristling with the very best in board games.
In their debut, The Boys review Citadels and Memoir '44, give playing tips for Ghost Stories and meet some ducks. Lots and lots of ducks.
If you're new to board and card gaming, or just sick of Monopoly, then man, do we have some surprises for you.
(EDIT: We apologise about the ducks thing. We realise they're mostly not ducks.)
YouTube not working? Try Vimeo!