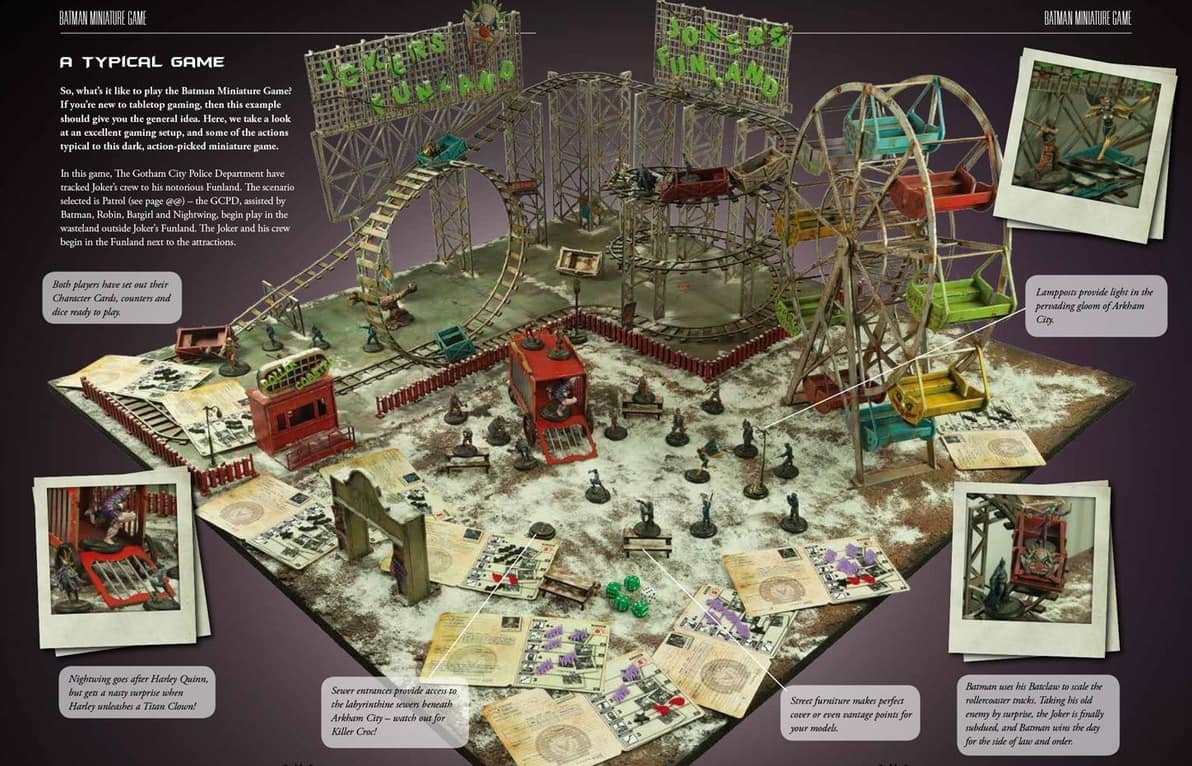 [Today we end our fascinating tour of 2015's best and brightest miniatures games! If you missed Eric Tonjes' previous, excellent reviews, do check out Infinity, Warmahordes, Dropzone Commander and Malifaux! And don't worry. We'll be bringing Eric back for any future miniatures reviews.]
Eric: Batman, Batman, Batman.
Do I have your interest? Eric here, and today we are finishing up our survey of some major miniatures games on the market. It's been a fun trip, and I'll still stick my head in occasionally, but I wanted to finish things off with a personal pick that, while perhaps not as popular as some of the big boys, is a newer offering that has something unique to present those interested in miniatures games.
That being, of course, Batman.
The Batman Miniatures Game by Knight Models (the only site it has is an official forum, astonishingly) is a small skirmish game which seeks to lovingly translate the universe of street level DC comics heroes and villains to the tabletop. You will form a gang of 4-10 miniatures and fight to both take out enemy models and score objectives. And you get to do this with Batman, the Joker, and dozens of other iconic characters.
Read More