Downton Abbey, an accident, 300 games, 800 spiders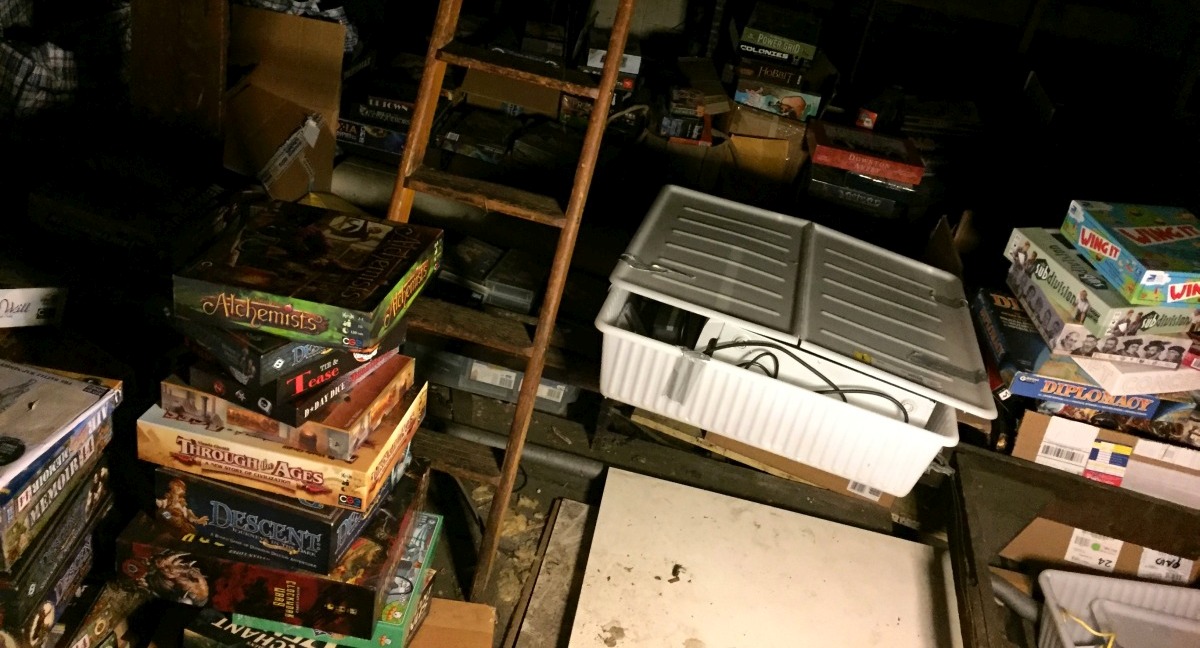 Quinns
: Ladies and gentlemen, roll up! It's time for a new series where we take a look a team SU&SD's board game collections. Come and see! Be amazed. Be aghast. Be envious. Comment with thought-provoking assertions like "why do you have that game it is bad".
You guys will have seen my collection in the background of loads of SU&SD videos, but I don't think you've seen the work that goes into it. Come with me today as I perform... a CULL.
hey look a dungeons and dragons ride, your pustules, are the army even allowed to do jokes
Paul
: Hello and welcome to a very fresh and very exciting Games News! Today I shall bungee from the precipice of journalism deep into the chasm of news, bouncing back upward with only the most thrilling of scoops, the choicest tidbits of board game gossip, the tastiest morsels for your so very particular palate. Does latter suggest that I'm actually dropping out of the sky to snatch at food, like a snickering seagull? Well, I suppose that would be the killjoy's way of putting it.
Anyway! Let's kick off with some good old-fashioned wooden chunks.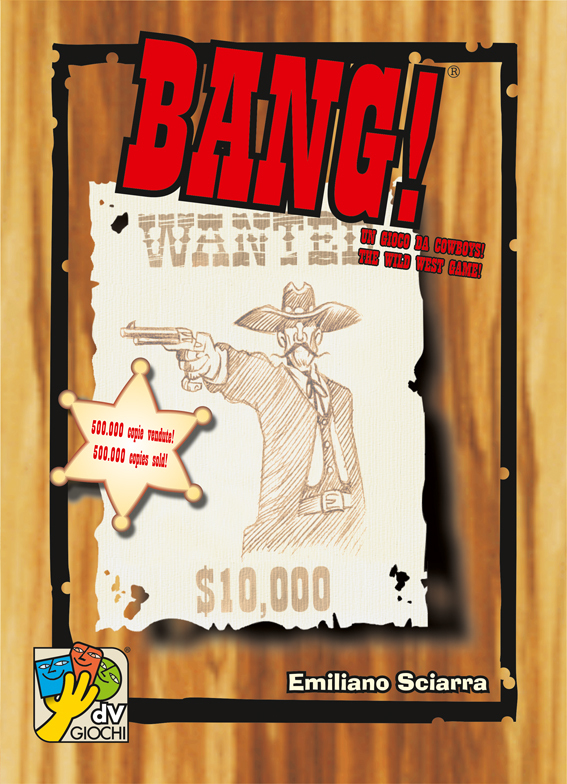 This card game recreates an old-fashioned spaghetti western shoot-out, with each player randomly receiving a character card to determine their special abilities, and a secret Role card to determine their goal. The Sheriff has to clean out the town, with the aid of their hidden deputy, while the Outlaws must take down the law. The Renegade? Well, they're all on their own...
steer a shark, freeze to death, certain dads, don't build snowmen with paul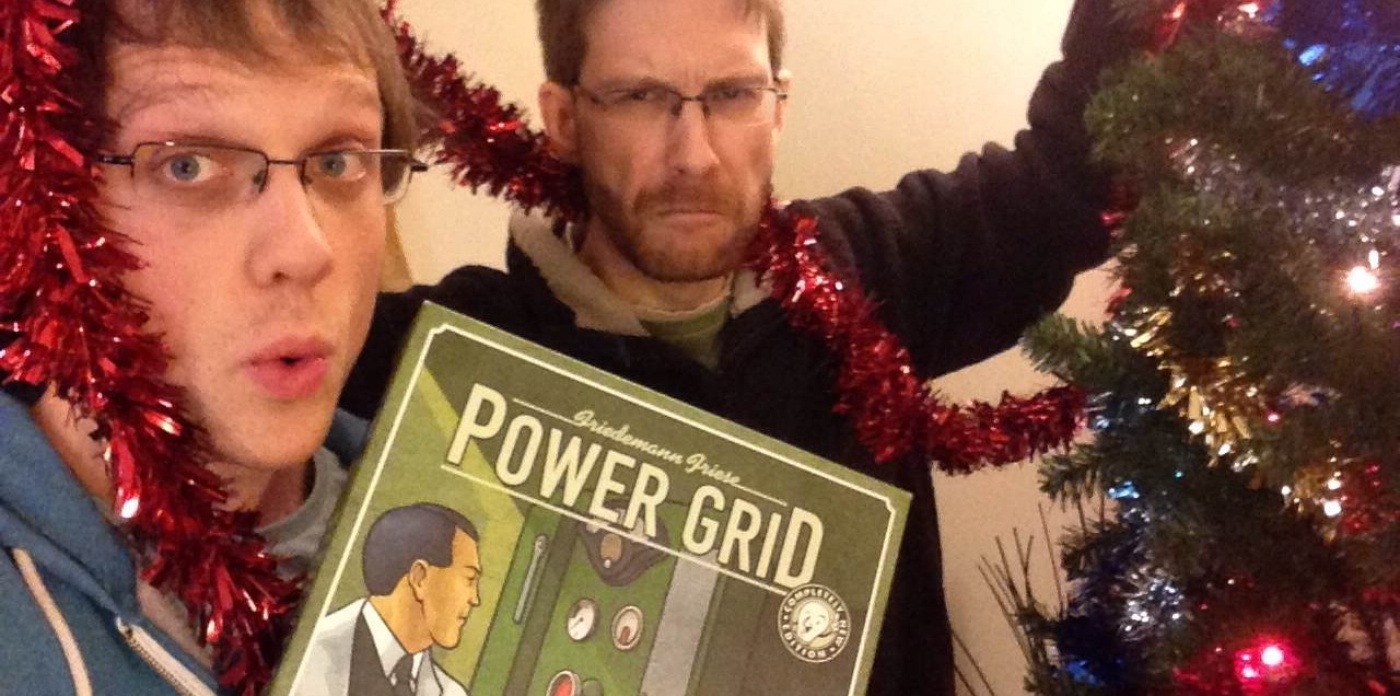 Paul
: Like a snowman at the door, having a wank through your letterbox, Christmas is coming fast. Everyone and their dog is going to be asking for board games and hoping to unwrap something special but, but not everything that you ask for is going to be
suited to families
.
Does your brother want to play Twilight Imperium for eight hours? Does your dad understand how the Ambush card works in Memoir '44? Will your mum flip the table again if she loses another game of Space Hulk?
Here, then, are Shut Up & Sit Down's recommendations for games your family can play at Christmas. These are all games with rules you can learn in just a few minutes, and won't keep you returning to the manual. Some are simple, some are smart, some are physical and some are outright dangerous. But they're all terribly, terribly good fun.
peaty scrounging, professor hangover, jittery jobs, the yawhg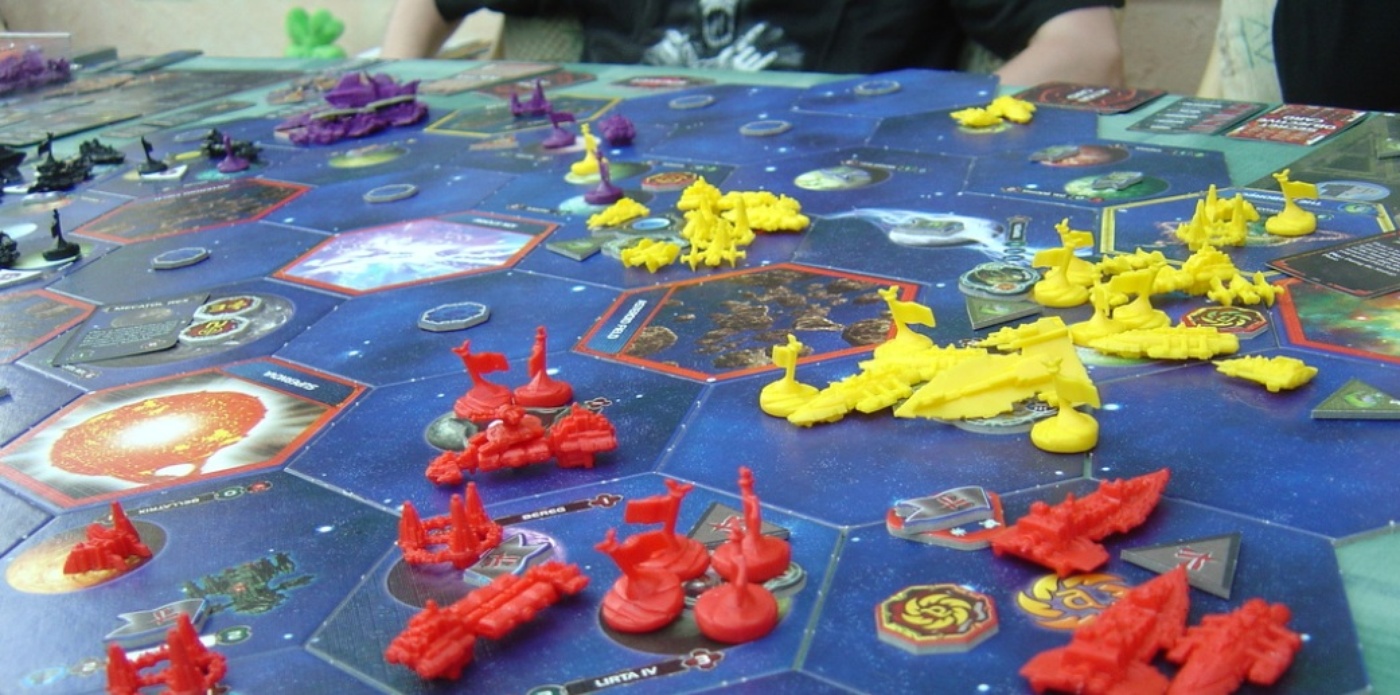 Quinns has again been published on gaming enormo-blog Kotaku, talking about a wonder of the board game world! This month he discusses how, unlike video games, it doesn't matter how good you are at boardgames. The article starts like this:
I remember a colleague taking a 5 minute break, away from the jittery job of reviewing Battlefield 2. "It's fun when you win," he said, exhausted. "And boring when you lose. Haven't we moved past that yet?"
No, we haven't. For a medium that's evolved from play, video games have an overwhelmingly binary view of success and failure, one so crippling that if we settle into a single player game and make no progress, or lose every multiplayer match in one night, our lives will have been worsened. And we never ask why games are like this. After all, how else could it be?
...and continues vigorously until it stops. Quinns would point you towards the article himself, but he's currently in hiding from furious gamer-gangs, who cry his name on every street corner. Go read! Don't let his sacrifice be in vain.
sugar, caffeine, palpitations, awards, award-winning in-camera animation
A review special! Not just one game review, but a hatful!
Now this is something a bit different. Fueled entirely by sugar and caffeine, we typed and shot this review in just half a day. Our mission? To review half a dozen games with two minutes allotted to each. Approximately. Thereabouts. Oh God.
But we met with a success of sorts and here, for your viewing pleasure, is the result. We look at games old and new, including D-Day Dice, Ingenious, Samurai Sword, Goblins, Inc., Shadow Hunters and Betrayal at the House on the Hill, but NOT IN THAT ORDER.
Several days after filming, the sugar may not have entirely worn off. Still, this was a good experience for us and training of sorts. Preparation for... something greater.
The board game review show is back! And the boys are having trouble keeping cool about their new celebrity status. They're launching new features and reviewing games about… being better than everyone else? Oh, this won't end well.
YouTube not working? Try Vimeo!