let's buy a forest, marduk's loyal goats, when a potato becomes a samurai
Come on up! Make yourself at home in our twiggy podcast nest, where Paul and Quinns are ready to regurgitate some warmed-up board game knowledge into your waiting beak.
This episode features the quietly fabulous tile-laying of Gunkimono. There's Taj Mahal, the fourth in a fantastic series of beautiful Reiner Knizia remakes. We've had a first play of Trade on the Tigris, a new negotiation game from the designer of Space Cadets. Quinns talks about how GKR: Heavy Hitters is almost his favourite game of all time, if it could just be combined somehow with Critical Mass (see podcast #84). Also, like the rest of the internet, we've begun playing Root and can't seem to stop.
Finally, the pair chat about a reader mail asking when, and where, we'd consider playing board games for money. 💷💷💷
Full podcast transcript available here.
Scientists have confirmed it's bonkers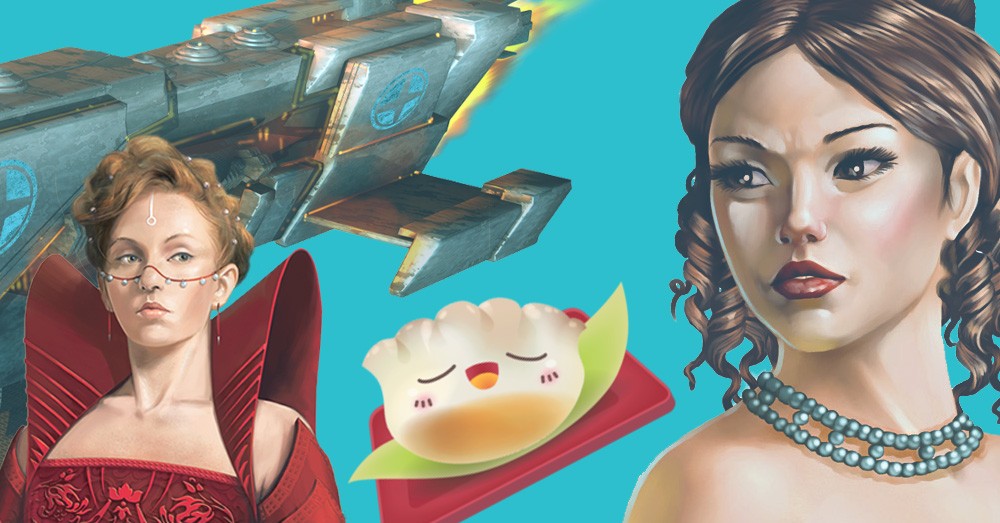 Paul: Hot summer strawberries! It's the middle of August, the sun is (sometimes) in the sky (here it's mostly just windy) and
this
is the season that you finally get into board games. It's an intimidating prospect: you've eyed those enormous boxes on the shelves with price tags that would make a banker blush, but this really doesn't have to be a hobby that destroys your wallet.
Wait! What's that noise? An approaching siren? An… ice cream van?! It's me pedalling furiously toward you in the Shut Up & Sit Down Budget Bus, adding a host of surprising prices in this sequel to our indispensable article, How To Build an Amazing Board Game Collection for $10. GET ON BOARD.
stride down to the beach, John McClane's watch, microfilm and sniper rifles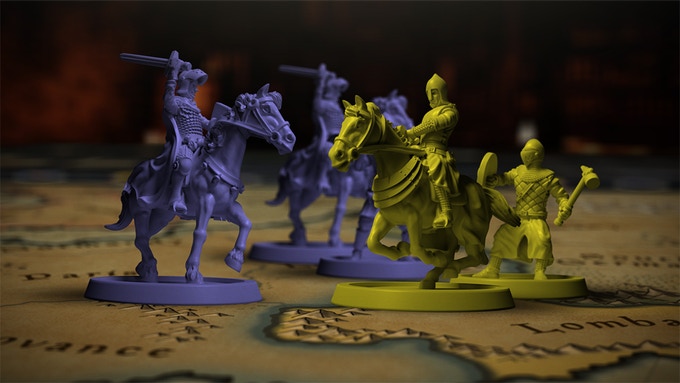 Paul: Hello, everybody, and welcome to this special Bank Holiday edition of Games News! For those of you who aren't from the UK and not familiar with the concept, bank holidays are special days when banks are allowed to close, lift themselves up out of the ground and stride down to the beach, shedding bricks and mortar as they go. Each year, thousands are squashed by buildings stomping their way toward the sea. You might call it madness, but I call it
tradition
.
Anyway, board games, eh? They holiday for no-one. Let's talk about the sudden explosion of board games from video games publisher Paradox Interactive!
quinns is undone, matt is sleeping with tim schafer, paul has seen a dog
This week, Matt, Paul and Quinns reunited in a hotel! We didn't record them all crying with joy for five minutes straight, but we 
did
record them sitting down afterwards to discuss some board games.
First off, the team discuss stress-testing some of their favourite games from the last year at the 2018 Game Developer's Convention in San Francisco. Did Ethnos, Fog of Love, Azul or Barenpark buckle under pressure?
But wait, there's are new games too! Matt has thoughts on the as-yet unpublished Puzzlegami, Leigh joins the team to describe the as-yet unfinished Four Empires, and Paul provides some thoughts on Star Wars: Legion and Age of Steam.
Enjoy, everybody! And if you'd like to hear the team record a live podcast in person, we're recording two of 'em at the UK Games Expo in June. Come stop by!
New podcast feeds (if you're missing episodes 71 onwards, try these):
a family show, the award for best quintin, a middle finger to the march of time
Who's this, arriving fashionably late in a limousine? Why, it's only a new podcast discussing
the winners of the 2017 Pearple's Choice Awards
!
Quickly, cinch up your black tie or crawl into the nearest dress before joining us on a discussion of the best games of last year. There's reflection on Gloomhaven, Sagrada, Inis, Captain Sonar, Fog of Love, Azul, Consulting Detective, Twilight Imperium 4th edition and so, so much more.
You also get to hear the team collapse in on themselves like a dying star when exposed to the madness of the Best Expansion category. Just what is an expansion for?!
Huge thanks to forum user clg9000 for organising such a fun event. If you'd like to join the SU&SD forums, you'll find them right here.
New podcast feeds (if you're missing episodes 71, 72 and 73 try these):
peppering of porcelain, choke down ceramics, flapping fleshy fingers
The holiday season is upon us and Paul has discovered a very special gift has come his way! But does it really suit?
Azul
is an abstract game, nothing like the sort of thing he usually enjoys, so was this a present poorly chosen? Has someone made a terrible mistake? Are the holidays
ruined
?
There's only one way to find out! Sit back, get comfortable and enjoy our special, seasonal, candlelit review.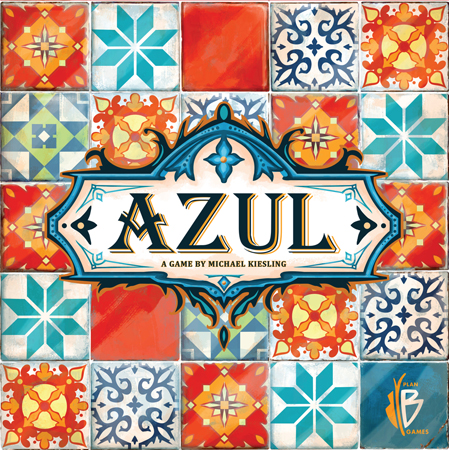 Introduced by the Moors, azulejos (originally white and blue ceramic tiles) were fully embraced by the Portuguese when their king Manuel I, on a visit to the Alhambra palace in Southern Spain, was mesmerized by the stunning beauty of the Moorish decorative tiles. The king, awestruck by the interior beauty of the Alhambra, immediately ordered that his own palace in Portugal be decorated with similar wall tiles. As a tile-laying artist, you have been challenged to embellish the walls of the Royal Palace of Evora.
In the game Azul, players take turns drafting colored tiles from suppliers to their player board. Later in the round, players score points based on how they've placed their tiles to decorate the palace. Extra points are scored for specific patterns and completing sets; wasted supplies harm the player's score. The player with the most points at the end of the game wins.
quintin's bad christmas, spoiler: there's a disease, paranormal paul
Sixty six podcasts. 
Can you imagine such a thing? Try and picture sixty six podcasts lying jumbled-up in a big pile. You can't, can you?
Well, today we've made things even stranger by releasing the 67th SU&SD podcast, a spoooOOOoooky Halloween special in which we forgot to do any Halloween-related content of any kind. Instead we talk about how Matt's been groovin' on Gloomhaven, Paul "actually really quite likes" Azul, Quinns did his Pandemic Legacy: Season 2 review and there's even talk of the blue beast that is Lisboa. Lovely stuff!
(It all goes downhill towards the end, though, with Quinns trying to coin the word "handfeel" and begging Paul to review Sidereal Confluence instead of Charterstone. When will that boy get it together?)
wok star, bagged alpacas, a tile-laying tile layer, one very angry passenger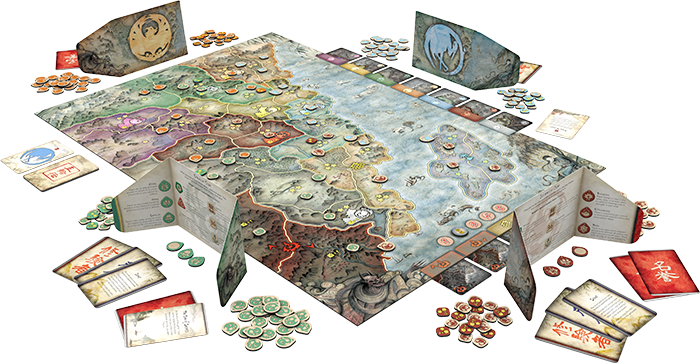 Paul
: Good News to you, my friends. Or, as we say here in Canada, News Be With You. I'm writing this Games News from atop a rock on the edge of the Pacific Ocean, watching the sun plunge past the horizon, thinking about the final touches we're putting to SHUX. I'm already considering how to make next year bigger, better and cheaper, so it's all that I can do to pull my head out of all this and tell you about Fantasy Flight's
BATTLE FOR ROKUGAN
.
Quinns: It's time to have a Really Honorable War.