change your mind, kidnap the merchant, kill the tanner, blacken the flange
It's the very first ever podcast of 2014, and we're celebrating with never before seen audio quality! Not that you can see sound. Unless you're a bat! Do any bats listen to the podcast? We just don't know.
If they WERE listening, they'd hear Paul and Quinns are talking about new year's resolutions, and all the games they played over the holiday season! Games like the deeply hyped Yedo, the deeply excellent Timeline, the deeply deep Power Grid, the deeply creepy One Night Werewolf, and the deeply recent New Amsterdam. Finally, we descend to the deepest pits of nerdery, because our Game of the Month is none other than Dungeons & Dragons. Enjoy, everybody!
keith block, collection collections, ffffffff, heroes, gerbils, ben rubenstein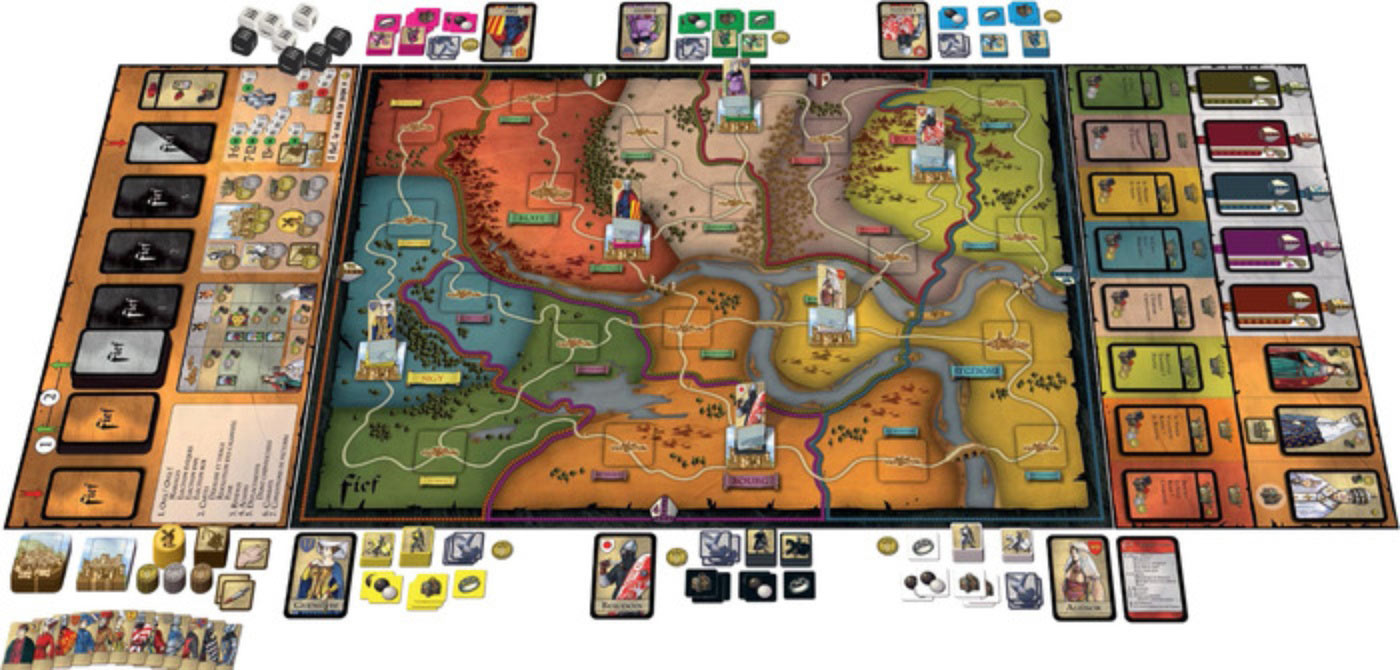 Quinns
: Small announcement, everybody. Last week, a Mr. Keith Block saw fit to
make fun of me
in the comments of Games News, pointing out that some of the stories I was running were from 2013.
Now, I love jokes. I can take a joke. But Keith, I'd like to suggest you be a bit more like Ben Rubenstein, who in the same comments thread pointed me toward some news and didn't feel the need to be a disrespectful twerp who also smells.
One such story was the Kickstarter for Fief, which looks absolutely fantastic. Most Kickstarters set off my internal effluvium klaxon, but this? This is a classic French board game, being updated and translated by the enormously talented Academy Games, who made 1812 and Freedom.
nut runners, rogue traders, violence, knives, friends, lynxes, beavers, otters
Paul's gotten into hides over the Holiday break, Quinns has a flowchart he wants to show you and Reference Pear's relatives have gone missing. Anyone expecting anything new from SU&SD in 2014 will be disappointed.
Oh, wait! We also reviewed New Amsterdam, a highly-respected game of trading furs and takin' names, and we have another instalment of Quinns' supremely valuable Netrunner Tips. Perhaps we have some worth after all!
the warrior nutrunner, quinns proving his incompetence in front of professionals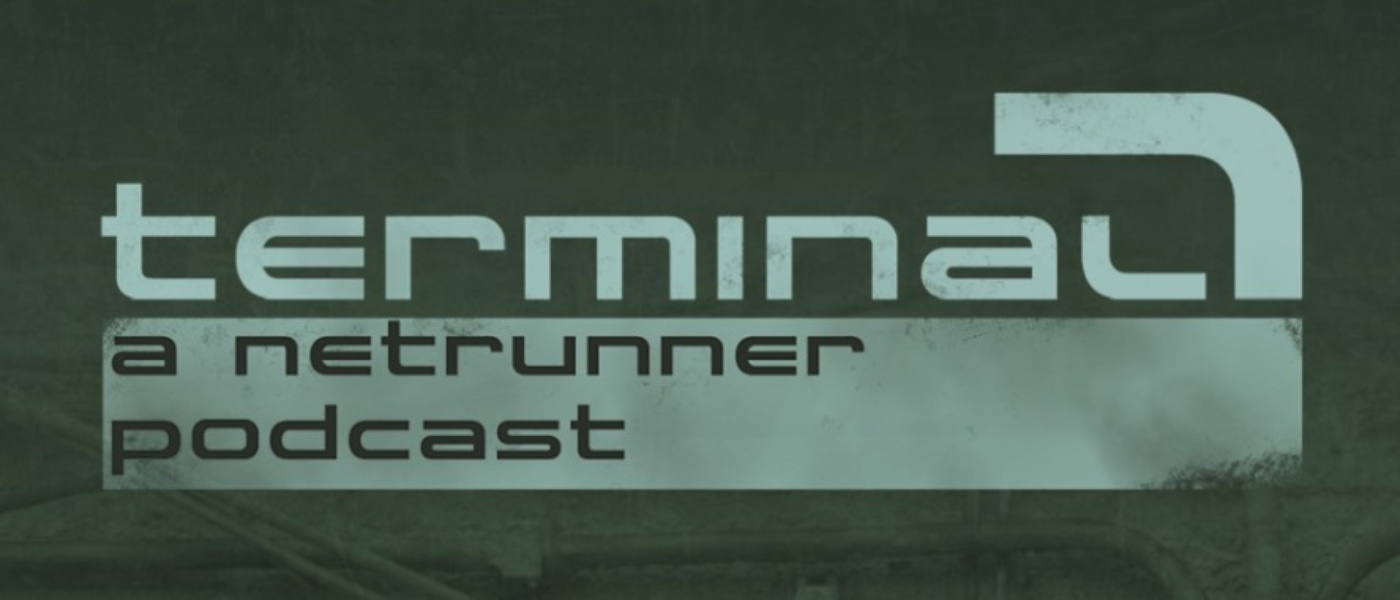 Quinns
: NETRUNNER! Either you're like me and adore
Fantasy Flight's impeccable cyberpunk card game
, or you're like my colleagues here at SU&SD and wish I'd shut up about it.
So it should please everybody to know I've taken my breathless fanboyism elsewhere, in an hour-long guest appearance on episode five of the excellent Terminal7 Netrunner podcast, chatting about shapers, bioroids, hellions, and all kinds of other things that literally might make sense to you!
In all seriousness, if you're still on the fence about Netrunner after my review, listening to Terminal7 might just push you over the edge. Hosts Nels Anderson and Jesse Turner craft the exact cocktail of humour, frustration, style and spirit that Netrunner deserves, and I'm always impatient for the next episode. It was a real treat to be involved.
cones of dunshire, math of thrones, mspaint, werewolf suburbia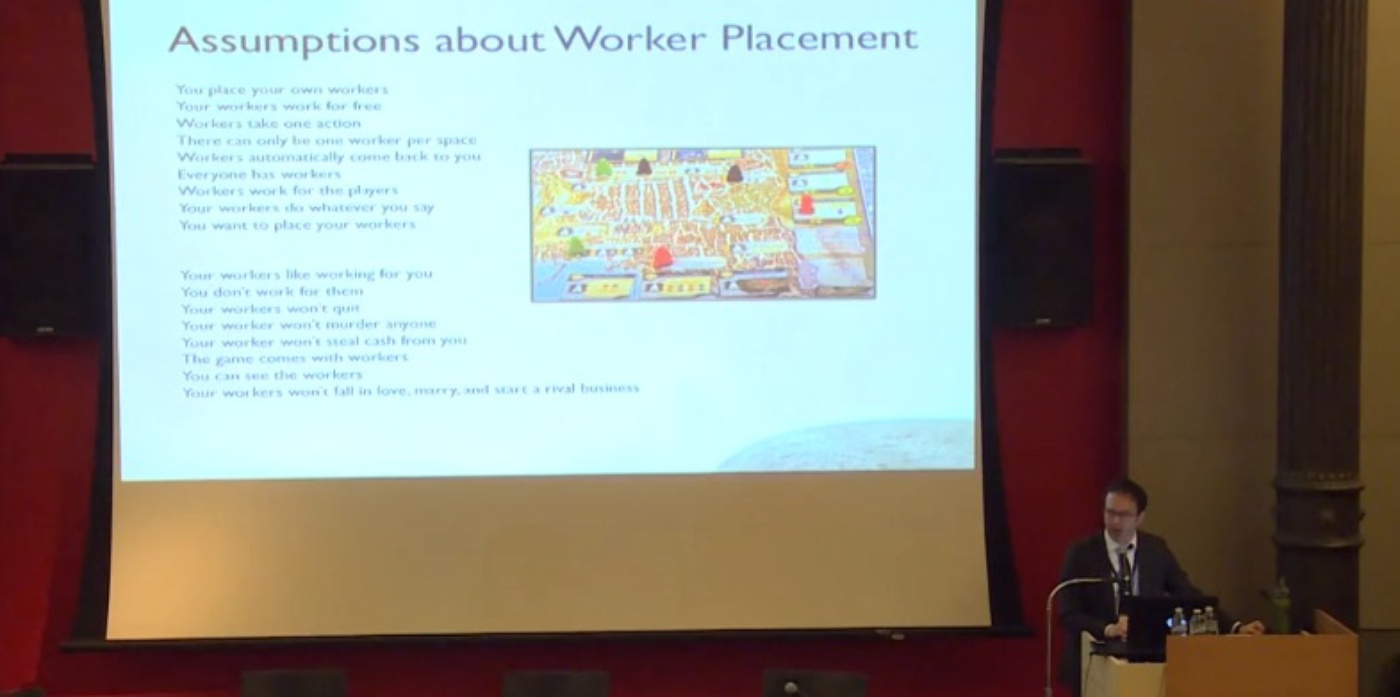 Quinns
: *yaaawn*
Oh, good morning! What are you doing in my house? This is weird. It'd be rude to bother the police this early, though. Why don't you just tuck up in bed next to me and we'll look at the games news together?
So far, the best news of 2014 is that this talk by Rob Daviau, designer of Risk Legacy (and the upcoming SeaFall: A Legacy Game), is now online. Delivered at New York University's Practice game design conference last year, it's a fascinating, unexpectedly hilarious hour of insight, and doubles as a preview of SeaFall.
I've embedded it beneath the jump, too. Do make time for it! You'll be glad you did.
panic, sellotape, technology, adulthood, scams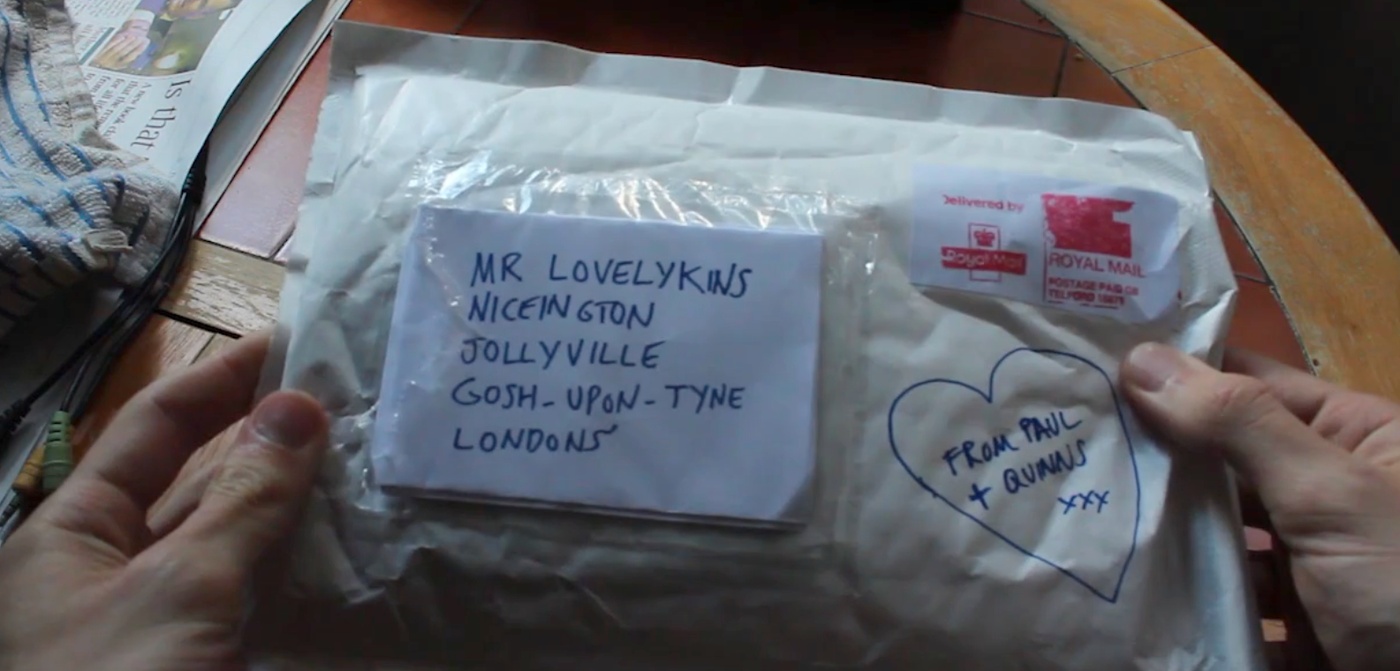 Hello everyone! Couple of quick
Gold Club
-related announcements before we enter 2014, the Chinese year of the board gamer.
ONE! We're now accepting shipping addresses for the 1st Gold Club bag! Cleverly, there's NO NEED to do this if your shipping address is the same as your billing address. The rest of you guys have until January 7th to get your info in.
TWO! Subscribers who requested to be topped-off to Gold Club level will be billed at 12:00:00 EST January 1st.
THREE! All other donations afterwards will go towards our 2nd pledge season, and the 2nd Gold Club bag.
FOUR! People who pledged for the first Gold Club bag but whose bank failed their skill check will be able to correct billing errors through January 7th (EST.)
Happy New Year, everyone!
wizards, wrestlers, wombles, weeping angels, wangs, whatever works
After approximately ONE HUNDRED videos, reviews and podcasts, it's time for us to say goodbye to 2013 the only way we know how. With EXCITING ANNOUNCEMENTS!
Enclicken yonder video to learn how we've decided to grow next year, what your stretch goal episodes will be and to hear what will be in season 1's Gold Club bags!
NOTE: Our first pledge season ends in just 10 days. If you haven't contributed and don't want the first Gold Club bag to slip you by, definitely head over to the donations annex now!
Everybody else? We're indescribably grateful to you, and will be collecting your shipping addresses shortly.
Have a happy New Year, everybody.
-- Team SU&SD
equality, mice, origin stories, videogames, colby is braver than quinns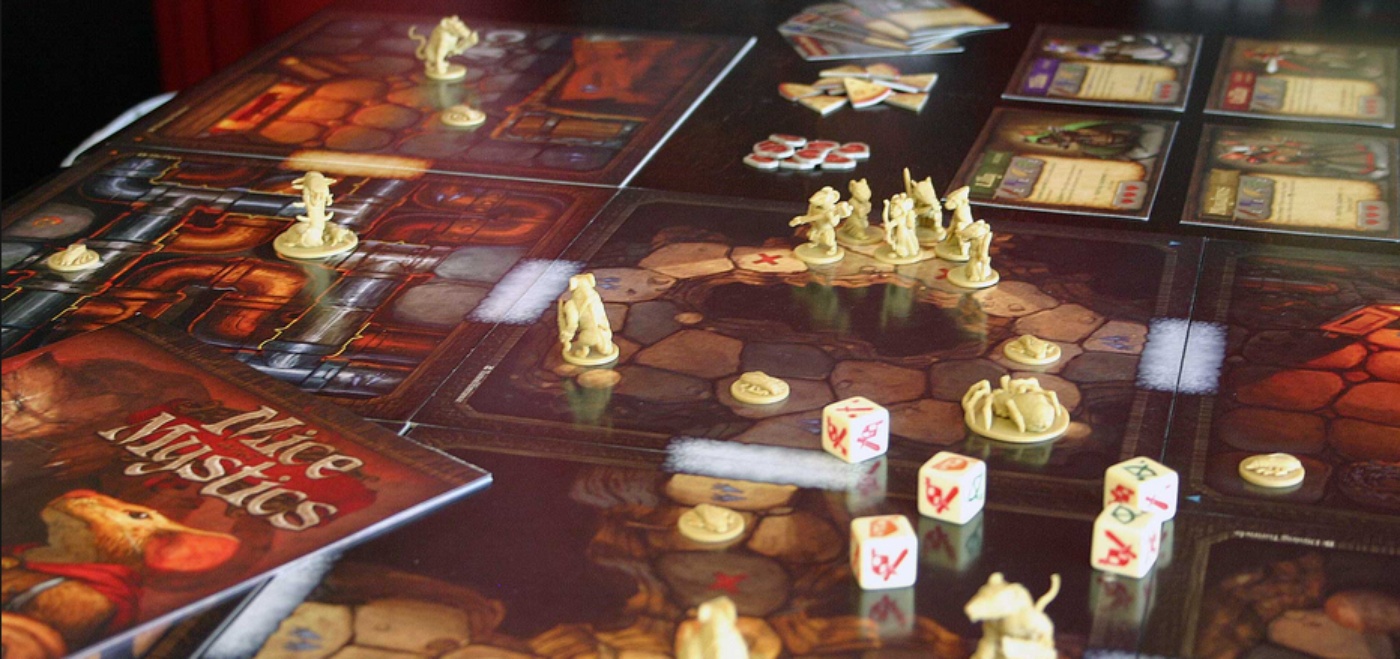 In a crossover of comic book proportions, Quinns can today be found
on episode 118 of the official Plaid Hat Podcast
, having an intimate chat with owner Colby Dauch.
Plaid Hat are the redoubtable publisher behind Mice & Mystics, Summoner Wars, the BioShock: Infinite board game and City of Remnants, as well the upcoming Dead of Winter. Even more importantly, they're excellent people, interested in blowing board gaming open in much the same way as SU&SD. Anyone who'd like to hear Quinns talk about his past, the present state of the board game media, or the future of our very own site will find all the necessary listening implements in the above link.
Best of all, Colby's agreed to appear on our own podcast next year! Any questions for him, guys? Just leave them here, in the comments.
half-dressed and shivering, dizzying flowcharts, sweet warlords, beardy bedfellows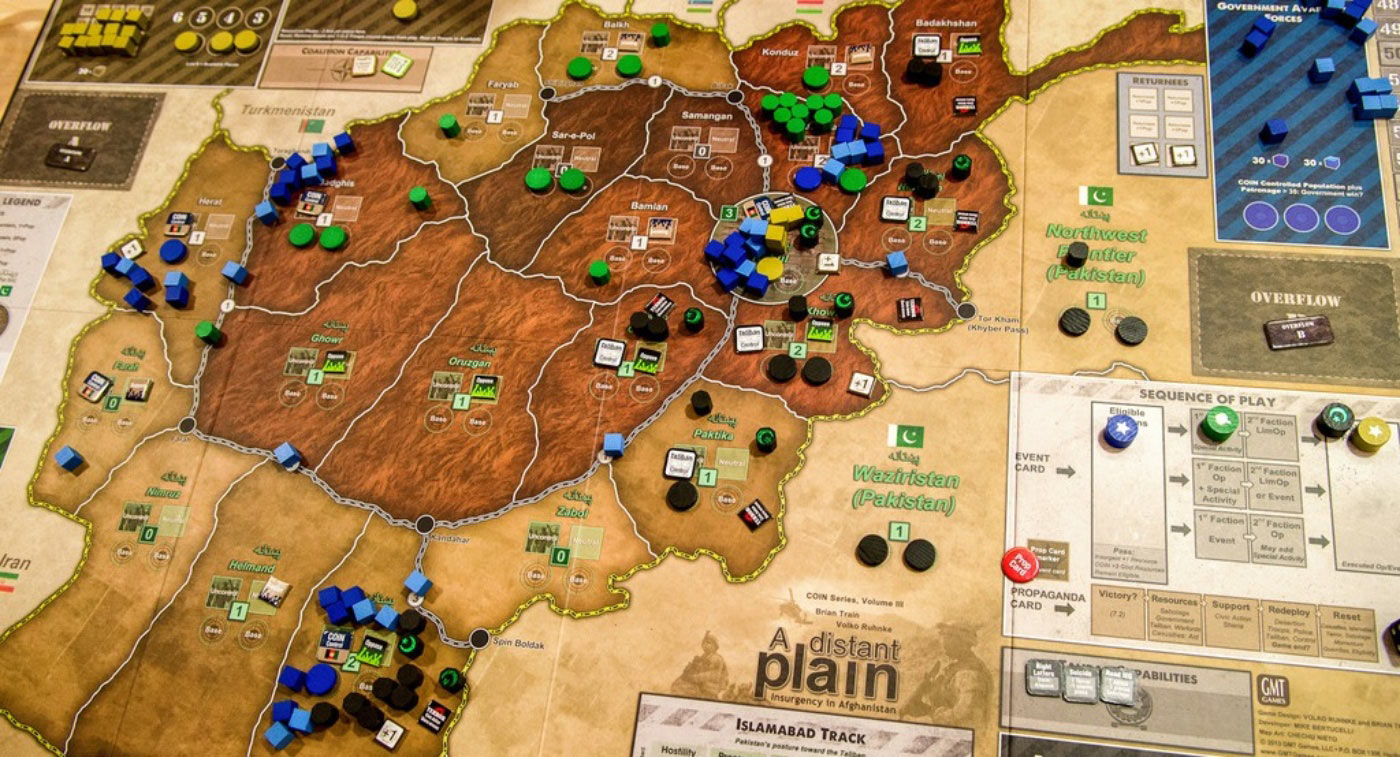 Paul
: Hey Matt! Quinns and the others are going down the pub and they asked me … well, they didn't ask, exactly, but I thought you might get … erm, wanna come?
Thrower: No. Can't you see I'm working?
Paul: Is that a ledger? Are you an ACCOUNTANT? I presumed you lived on secret backhanders from the Pentagon. What's this game here?
Thrower: That's A Distant Plain. It's got solo rules, so I was hoping to play during my break. But I think I made a poor choice.
Paul: How so? It isn't very good?
Thrower: I wouldn't say that. But let's step back. A Distant Plain is a game about the 2001 invasion of Afghanistan and its ongoing consequences. In this, it's an astonishing rarity. Politics isn't generally done in board games which, when you consider it, is an appalling dereliction of duty. These are social games, things you drink beer and chat over instead of hunched on the sofa, half-dressed, shivering and alone before a flickering flatscreen.
bakers, commands and candies, candy spells, candyland, obnoxious boxes, beards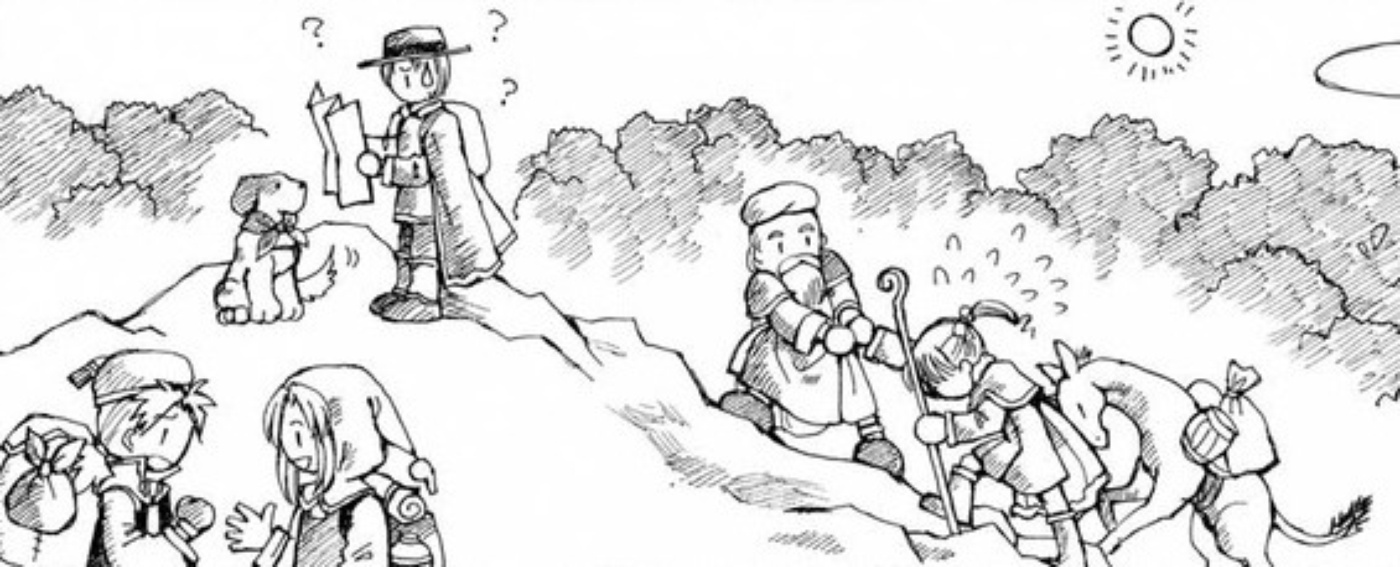 Quinns
: Welcome to a Very Special edition of the Games News, in which Quinns finds out that
Ryuutama
exists.
The Kickstarter for an English release just ended, and it sounds like the roleplaying game I was born to play. Players journey across a fantasy land in a party, but you're not adventurers. You're merchants, healers, bakers, or other tradesfolk, travelling because you're struck by an incredible wanderlust. It's a game of wonder, relationships, and seeing what lies over the next hill in a very real sense. I cannot think of a game I'd rather have on my table.