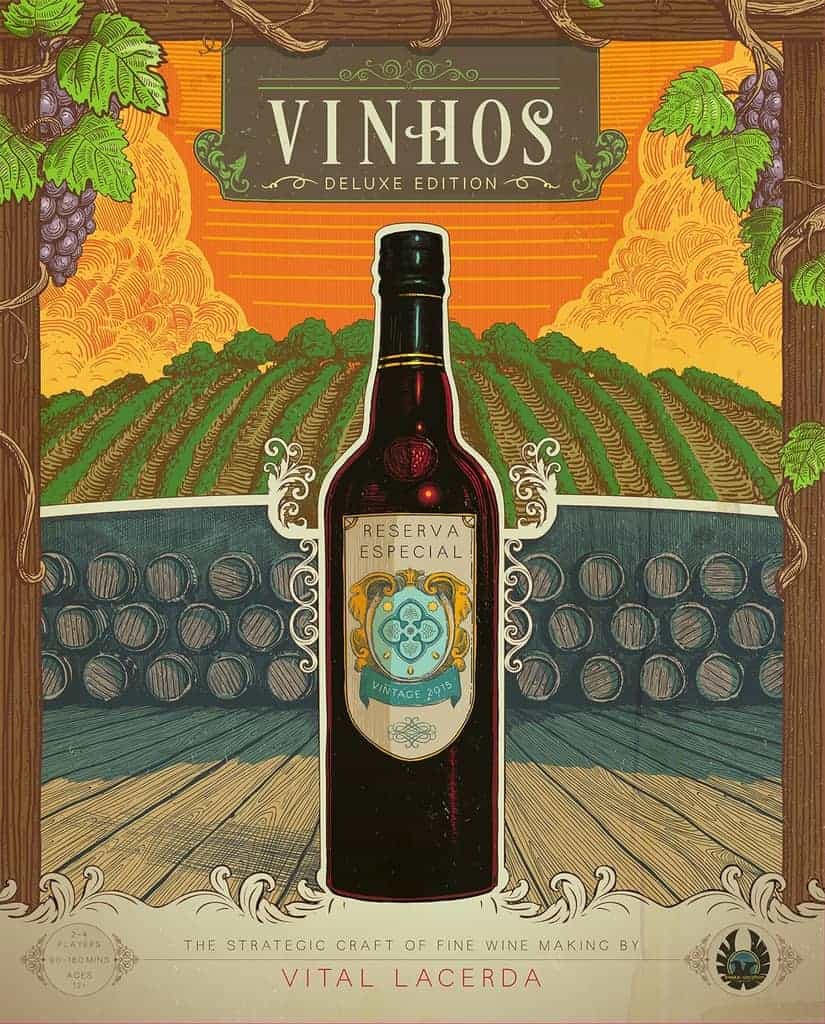 Buying from these fine retailers helps support Shut Up & Sit Down.
Vinhos (the Portuguese word for "wines") is a trading and economic game about wine making. Despite its small size, Portugal is one of the world's leading wine producers. Over six years of harvests, cultivate your vines, choose the best varieties, hire the best oenologists, take part in trade fairs, and show your opponents you are the best winemaker in the game.
As winemakers in Portugal, the players develop their vineyards and produce wine to achieve maximum profit. The object of the game is to produce quality wines that can be exchanged for money or victory points.