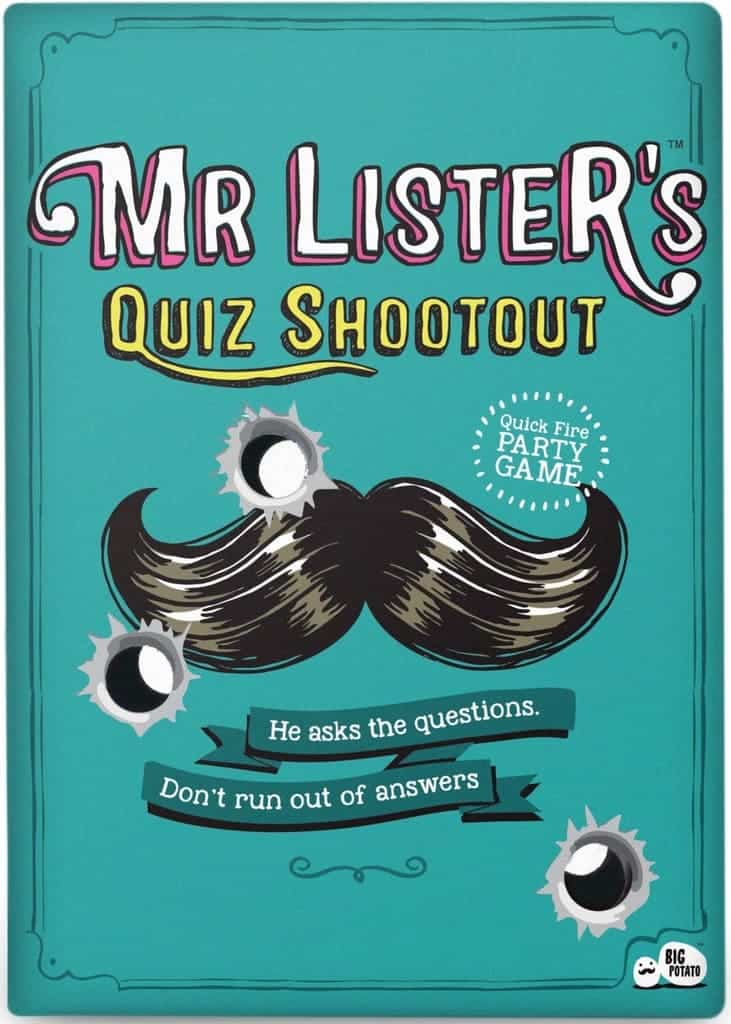 Buying from these fine retailers helps support Shut Up & Sit Down.
Hey quiz slingers!
If you love ya quizzes and like yer lists, then welcome to my game – it's like an old-style Western shootout but with brains for guns.
First, someone's gonna ask y'all a question with a ton of correct answers. Find an answer and live to play another day. Get it wrong, and you're out. But find a golden answer and you're into the shootout.