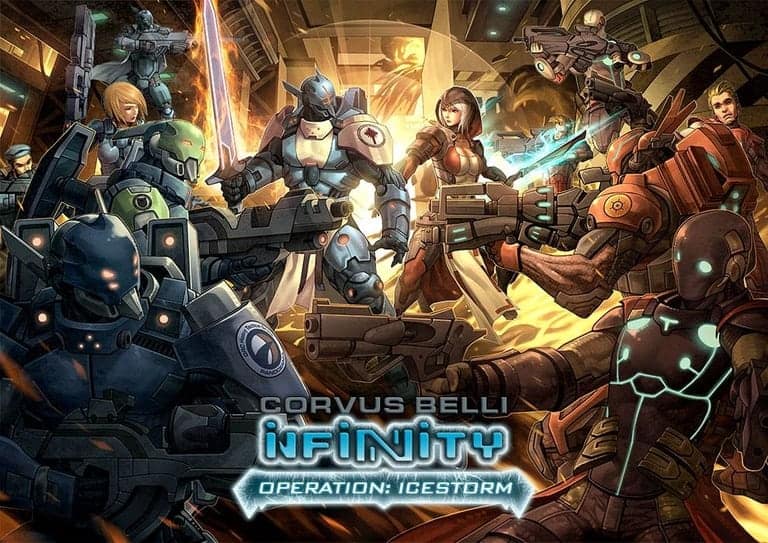 Buying from these fine retailers helps support Shut Up & Sit Down.
"The war goes to the frozen World of Svalarheima!"
Operation: Icestorm introduces 3rd edition rules and is a perfect starter set for players wanting to get into Infinity game, providing forces of Pan Oceania and Nomads to engage in combat against one another.
Infinity is a game with 28mm high metal miniatures that simulates combat and special operations in a science fiction environment with Manga aesthetics.
The box contains a game mat and a selection of scenery. Their inclusion in this box set means players instantly have everything they need to get their table ready for playing Infinity.