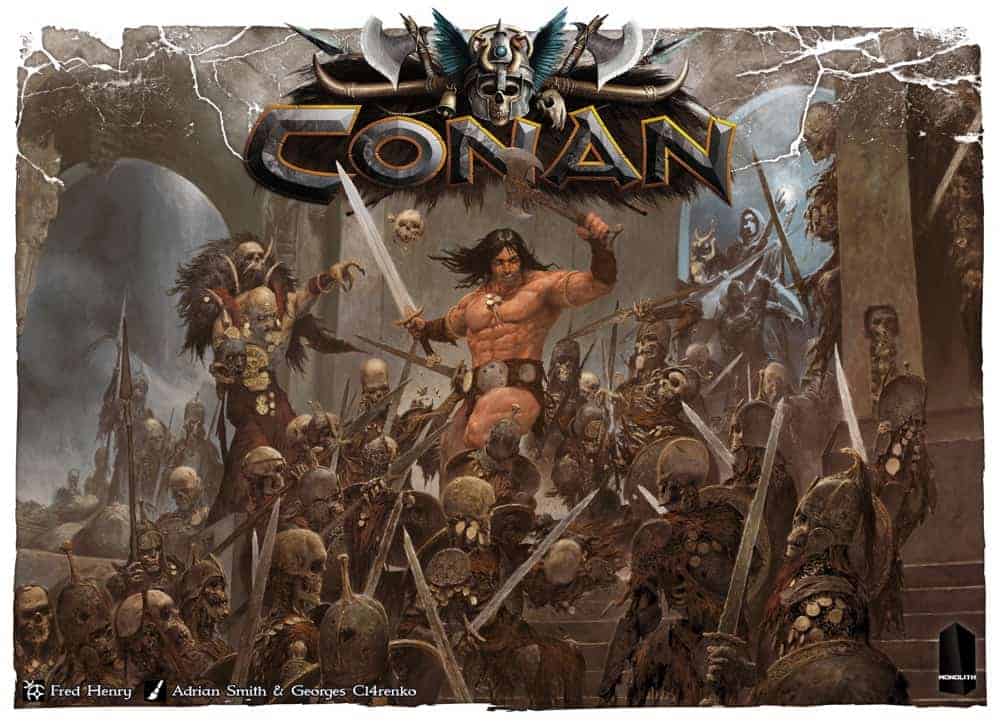 Buying from these fine retailers helps support Shut Up & Sit Down.
Conan, designed by Fred Henry and based on the Conan universe by Robert E. Howard, is a scenario-based semi-cooperative asymmetric miniatures board game. One player is the Opponent, playing the Opposition forces, and the other players (1 to 4) play Conan and his companions: Shevatas the thief, Hadrathus the Priest/Sorcerer, Belit the pirate queen, Valeria the warrior, etc. The game is based purely on Robert E. Howard's novels and short stories (and not the movies or other non-Howardian material). The publisher has hired Patrice Louinet, a Howard expert, to make sure the art and the scenarios are compatible with Howard's vision.
Each game is a scenario, played on a map. There will be several maps — Pictish Village, Underground temple, Tavern, Pirate ship, etc. — and each map can have several scenarios set on it. The game is fast, one hour approximately. It's possible to play several scenarios in a campaign, but you can also play each scenario individually. There is a dozen playable scenarios in the base box.