quinns in bed, paul in iceland, the pearple's choice, a shocking twist
Hold onto your listicles, Paul and Quinns are celebrating the 50th ever Shut Up & Sit Down podcast (by recording a podcast (they are unimaginative)) and we want you to join us!
In this tawdry tornado of numerology the site's aged founders discuss Spyfall 2, Tyrants of the 1derdark and the Final Fantasy Trading Card Game (which has numbers in it) before dropping their respective top 5 board games of 2016. We'll warn you now, make sure you're sitting down when you hear Quinns' number one.
If anyone can't bear the wait until podcast #51, here are the winners of the Pearple's Choice Awards.
Enjoy, everybody!
Conan i have never reviewed you before, i have no tongue for it
Like an irrepressible wall of pecs and steel, Conan arrives next week (in Europe) and the week after (in America) to bounce all other miniatures games off your table. Standing in his way is Shut Up & Sit Down, a noble bulwark of common sense, here to tell 
you
if this burly box is worth the money.
If you will it, we now have a selection of associated retailers who are more than happy to take your pre-order! And huge thanks to Vancouver's Valkyrie Western Martial Arts gym for their support. If you're in Vancouver why not try a class?
Have a great weekend, everybody. Do it for Crom.
quinns is the worst tv contestant, paul has sex with a beast, lost helmets
Like a domestic Sisyphus, Paul and Quinns continue on their quest to play all of the things! Quick, listen to this podcast before their boulder of relevancy rolls back down the side of Mount Internet.
This month games discussed include Pax Pamir! Conan! Game of Thrones: Hand of the King! A Touch of Evil! And litttle Schotten Totten! Of course we've got our usual special features in the form of listener mail and the Folk Game of the Month, but there's even more besides. Always keen to go the extra mile for the podcast, Quinns visited a real-life Crystal Maze and Paul had sex with a beast.
What new game have you been enjoying recently? It doesn't have to be a new release, just new to you. Let us know!
eric's miniature family, audience jerks, soda jerks, too many ghouls, too many dreams
Oh dear! After a metaphorical explosion of our recording equipment at Gen Con '16, this is all we could salvage from our two live shows. Please don your protective masks and take turns passing the blasted husk around.
The first 30 minutes of this ash-smelling podcast feature Paul, Quinns and our miniatures columnist Eric Tonjes discussing some highlights from the show, including the Runewars Miniatures Game, Pandemic: Reign of Cthulu, Arkham Horror: The Card Game, Conan and the real-time tile laying game of 4 Gods. Exciting, right? Not as exciting as the second half, friends! Paul and Quinns were able to snag an interview with a little designer by the name of Vlaada Chvátil.
But this doesn't have to be a disaster-cast. Did you go to Gen Con, or have some otherwise transcendant board gaming in the last few weeks? Why not leave us a comment telling us all about it!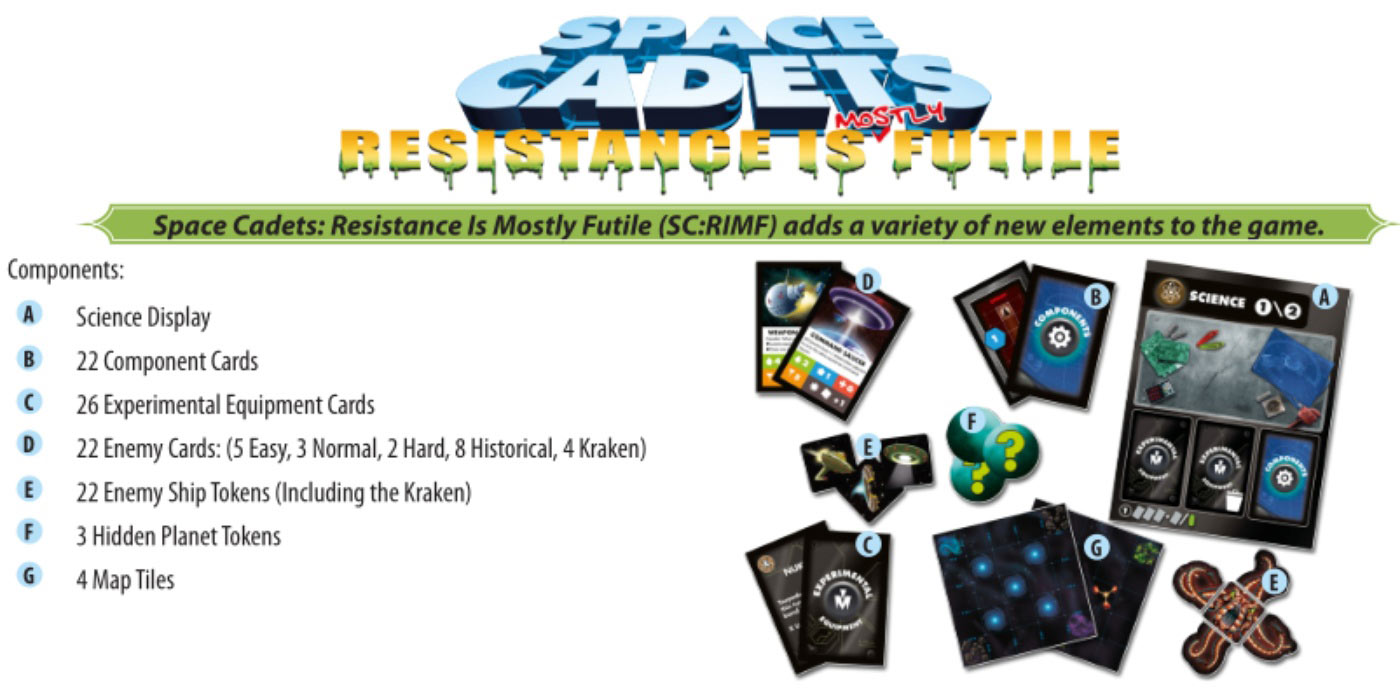 Quinns
: Good morning everybody! At least, I think it's morning. Popular new videogame Destiny has afflicted Team SU&SD like a
Dinklebot-powered plague
. Sleep has become a luxury. Buttocks have fused with beanbag chairs. As I type this my right index finger is continually twitching, still trying to attain headshots on digital aliens. I'm not sure I can remember how to Games News, but I shall try.
Ooh, they've released the full rules for the new Space Cadets expansion, Resistance Is Mostly Futile, and it will add a SPACE KRAKEN. Which is probably the only thing that could have made our Let's Play any more ridiculous.