Downton Abbey, an accident, 300 games, 800 spiders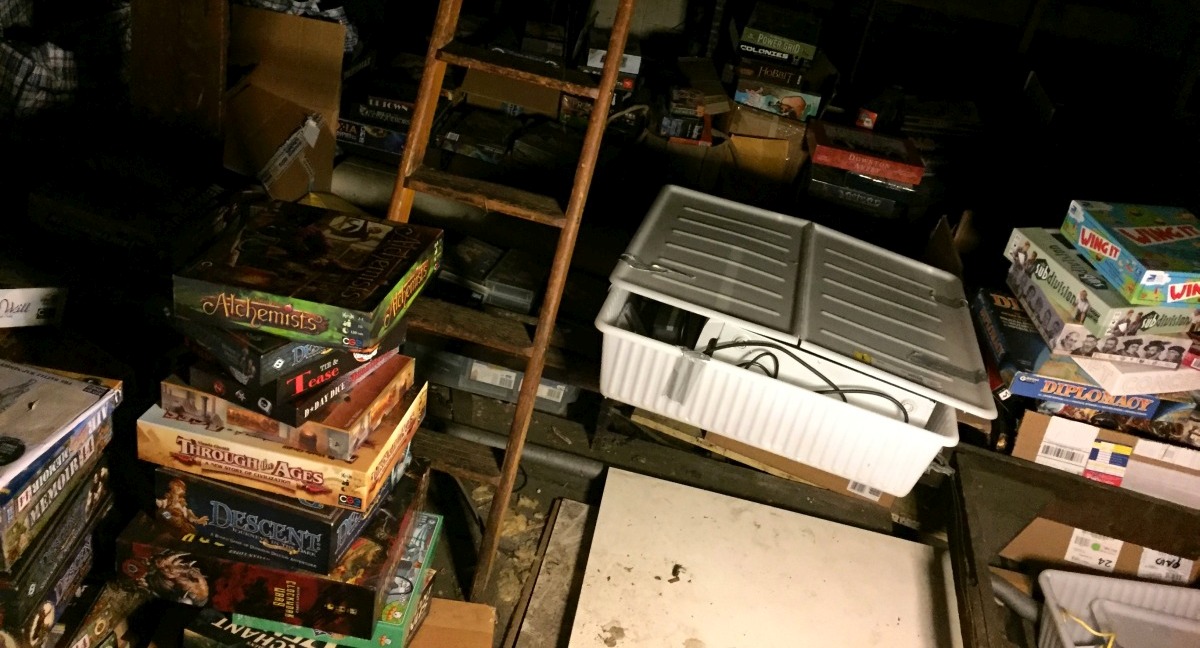 Quinns
: Ladies and gentlemen, roll up! It's time for a new series where we take a look a team SU&SD's board game collections. Come and see! Be amazed. Be aghast. Be envious. Comment with thought-provoking assertions like "why do you have that game it is bad".
You guys will have seen my collection in the background of loads of SU&SD videos, but I don't think you've seen the work that goes into it. Come with me today as I perform... a CULL.
the paint on your mouth, the crab on your chest, the noblest of dogs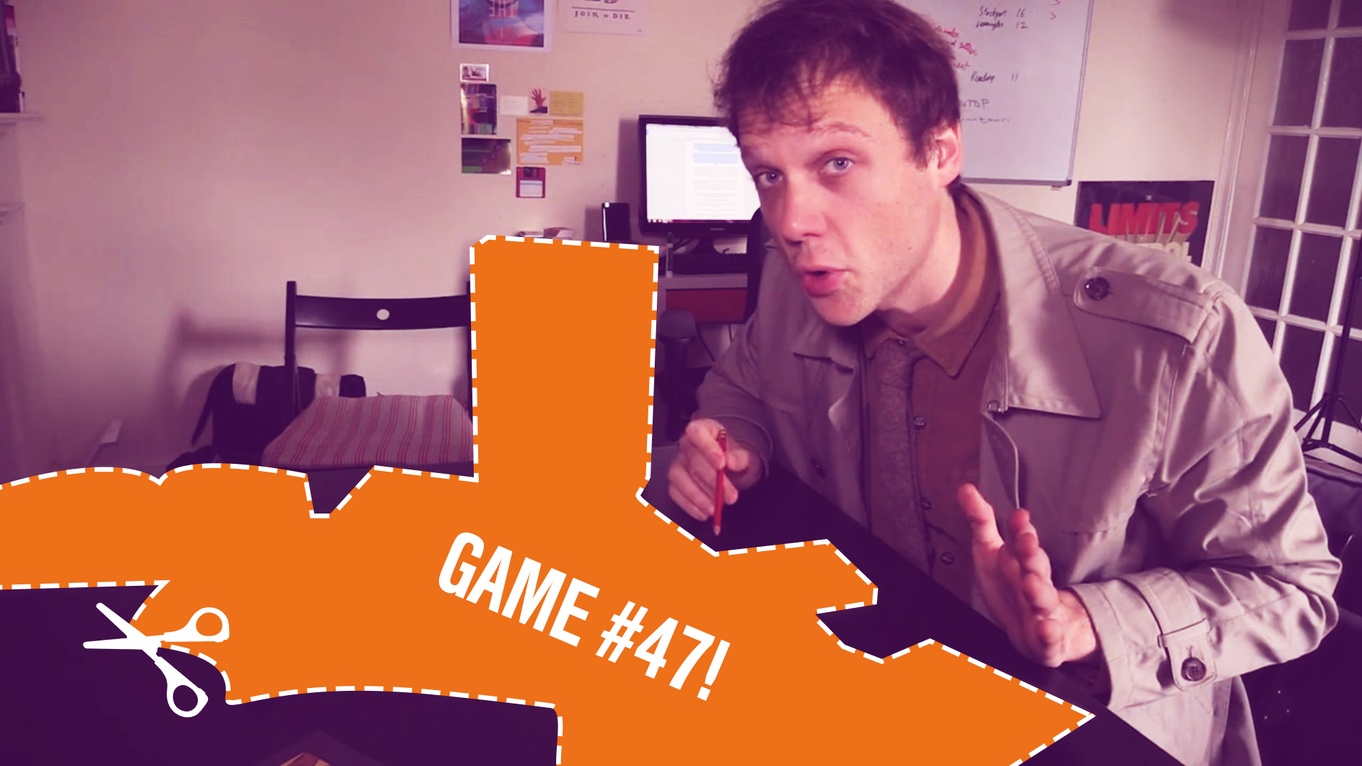 Quinns
: RETRIEVE YOUR OFFICIAL SU&SD-BRANDED MOIST TOWELETTES! It's about to get hot in here.
Last year we presented something never-before-seen in board games. Our Top 25 Board Games, Ever was a list of our most favourite games ordered from least-most favourite to most-most favourite. Ever since then, the SU&SD Supercomputer has been calculating a method by which we could possibly top this. Last week, it provided a schematic for something... incredible.
The science behind the following Top 50 is complicated, but in layman's terms we'll be "publishing" "instalments" every day this week, and beyond(!).
Enjoy, everybody.
one game, sixty four quests, witness the fitness
We've got a HUGE game for you this week!
Witness
might look like a pre-schooler up-ended their homework over your table, but it's actually an inventive, sexy game of solving mysteries from the publishers of
Sherlock Holmes: Consulting Detective
.
But while Sherlock is a game of wild theories and sweet sherries, Witness is no less than a game of swearing, sweating and whispering. Come take a look. You won't regret it.
erotic mysteries, melty brain, bucket kings, snugly builders, cool cats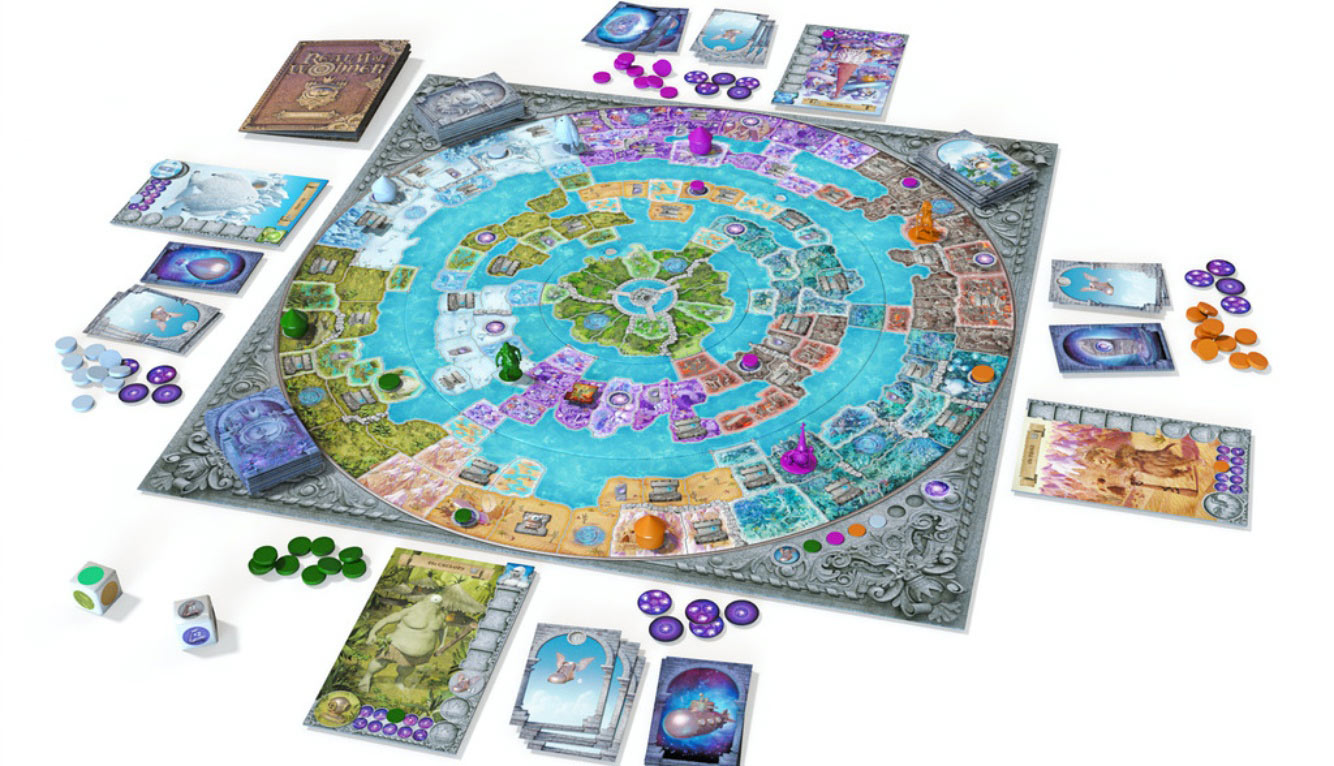 Quinns
: Morning, everybody! I'm not 100% sure what happened to me this weekend, but
this vine exists
so I suppose it was pretty awesome.
Once again our top story is the one with the prettiest image, again proving that SU&SD is as shallow and corrupt as a dwarven bidet. What you see above is Realm of Wonder, an upcoming Finnish game that's caught the attention of indefatigable outlet BoardGameGeek News. Each player controls a fantasy character trying to complete a secret objective, then return to the king's castle.
But there are problems! The two innermost continents of the board can be physically rotated, locking new paths in place and (hopefully) leaving your friends stranded in some faerie bog. And while Realm of Wonder can be played with young children, advanced rules add bluffing, the claiming of resource pools, magic spells, monstrous combat and the fantasy equivalent of road blocks.